7 Wonderfully Awesome and Fabulous Destinations for the Winter Holidays ...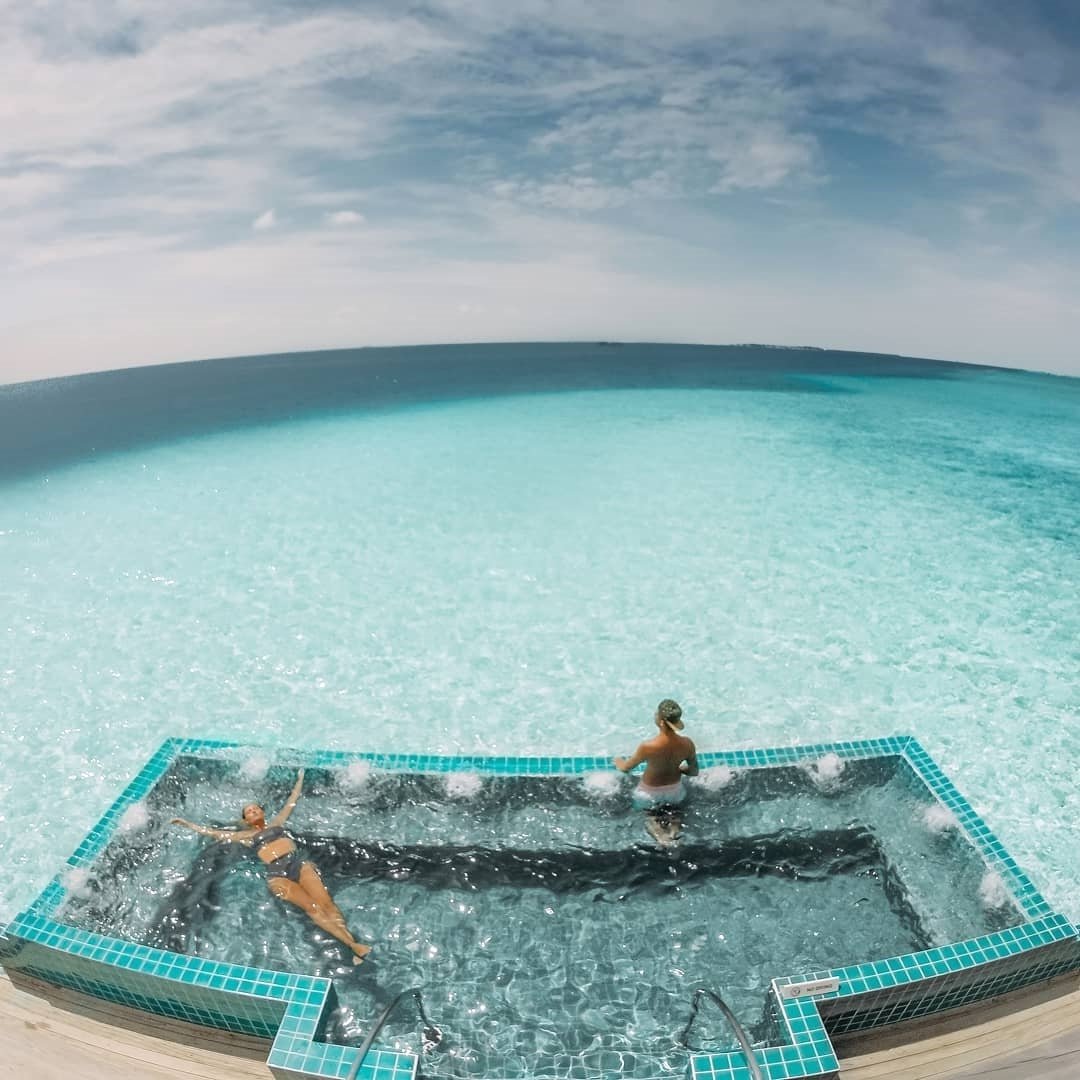 Looking for a few interesting winter holidays destinations to spend your vacation in? No problemo! I have just the thing for you! Europe has what you need, the States have what you need, Emirates have what you need and Canada has what you need! Ah, so many fabulous winter holidays destinations and so little time! Now, I don't know if you're planning to travel abroad or you wish to avoid long journeys so I'm going to list my top 7 winter holidays destinations all over the globe:
If sipping ice cold (literally!) Absolut vodka in a hotel made totally and entirely of ICE sounds like a blast, you might want to pack up your warm, fuzzy clothes and head straight to this little Swedish village called Jukkasjarvi! This special, extremely popular hotel whose name is simply Ice Hotel (yeah, go ahead, blame it on their creative consultant) actually melts every year only to be rebuilt again each and every season! Can you believe that? Now, I'm not a sucker for low temperatures but this is one of the winter holidays destinations I'd be willing to risk a pulmonary disease to see!
If you're sick of skiing, snowboarding and have all the snow and ice you could wish for in your own town – you might want to give tropical destinations a thought! And Dubai is one of those winter holidays destinations where you don't have to wear boots simply because it's December! A friend of mine just got back from this glamorous, glitzy city and she says that's an experience she'll never forget! You'll get to ride a camel, drive a dune buggy and have your hand painted with henna, you can visit the Aqua park located on that famous man-made island and Sex And The City fans might be interested to take a peek at the hotel four famous New Yorkers stayed at in that tropical SATC sequel! Do I even need to mention the fact that you'll get to enjoy all benefits of a beautiful summer vacation and return home with plenty of photos, wonderful memories and…gorgeous sun tan, of course!
3.

Vail Mountain, Colorado
Do 5289 acres of pure snow sound good enough for you? Well, pack up your bags and don't forget your skis or snowboard because this ski-resort in Colorado guarantees a fun holiday! Good news for all of you parents with small children – if your kids are younger than 5, they won't have to pay a ticket to ski! But this famous resort doesn't get all quiet and dark in the evening and I'm sure people of all ages could find something interesting to see and do before they decide to hit the sheets and get some much-needed rest before the new day at the ski slopes! So, if you're really interested to find out what this area has to offer, don't allow yourself to end your vacation without exploring Beaver Creek Village, its taverns, bars and, of course, theaters.
4.

Mont Tremblant, Canada
Action-seeking skiers and snowboarders have probably heard of this famous mountain in Quebec which, as I've heard, is a real paradise for all who enjoy days filled with good old fashioned winter sports! However, those are not the only things you can enjoy in this beautiful place as there are many indoors and outdoors activities that have absolutely nothing to do with snow! Relax in a spa center if you feel a bit tense, take a couple of art classes, play a round of golf or test you luck in a casino! Now add restaurants, bars and boutiques to this equation and you'll understand exactly why this place makes an ideal destination for couples, families and cheerful groups of singles!
Comfortably lodged on the borders of Nevada and California, this lake is also one of very popular winter holidays destinations you can visit this season! It's romantic, it's fun- it's a place you must explore! And that beautiful landscape…ah… the Rocky Mountains! Lake Tahoa certainly has a lot to offer and since it has been one of the most popular US based vacation destinations for years, rest assured you'll have plenty of gorgeous resorts to choose from and plenty of activities to enjoy!
Now, this is a bit unusual suggestion perhaps but I've decided to mention it anyways because I bet most Europeans wouldn't want to cross the ocean only to stay in a ski resort that, although certainly is very beautiful, isn't all that different than all European ski resorts they could go to and spend a lot less. If I, for example, wanted to visit the States for winter, I would pick New York for sure because I've heard it's the most colorful, flashiest, liveliest city you could spend your Christmas or New Year in! And, if half of what I saw in the movies is true, I have no doubt it's a real sight!
7.

Swiss Alps, Switzerland
But my list of breath-taking winter holidays destinations just wouldn't be complete without the Swiss Alps! From crystal clear lakes to green pastures and sky-high mountain tops covered in ice and snow – the Alps will literally take your breath away! You won't get to see any purple cows, unfortunately, but you'll get to enjoy your favorite winter sports and everything modern or traditional the villages have to offer and, since Swiss Alps have been a major tourist attraction since the mid 19th century, you can bet your warmest pair of winter shorts these guys have everything any tourist could wish for!
And with so many wonderful, breath-taking winter holidays destinations to visit, I doubt you'll ever have to sit at home simply because you're out of ideas! Now, there's always the issue of finances but… you know what… let's not talk about that now! Let's pretend that we could travel just anywhere! Okay? So close your eyes, try to focus on all of these fabulous winter holidays destinations and tell me which one would you like to visit the most
Top Image Source: weheartit.com
{{#comments_count}} Show Commnents ({{comments_count}}) {{/comments_count}}