Dazzling light displays are a must for Christmas. If your neighborhood or street is blessed by houses decorated with enough strings of lights to reach the moon, enjoy! The holidays are a time for excess in all things, and to my mind the bigger and flashier the display the better. Here are some of the places around the world that know how to put on a spectacular Christmas lights show:
---
1

Vienna – Austria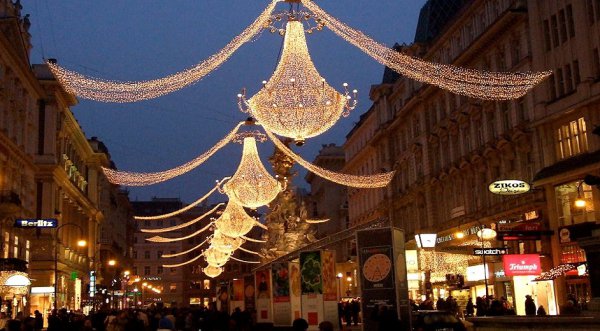 Tis the season! The Christmas festive period really brings out the romantic side of Vienna, which is already a beautiful city to begin with! If you visit in December you get to experience miles of bulb garlands glistening over the shopping streets and thoroughfares, with pine branch and silk ribbon decorations making the entire district look like an amazing wrapped gift!
---
2

Tivoli Gardens – Copenhagen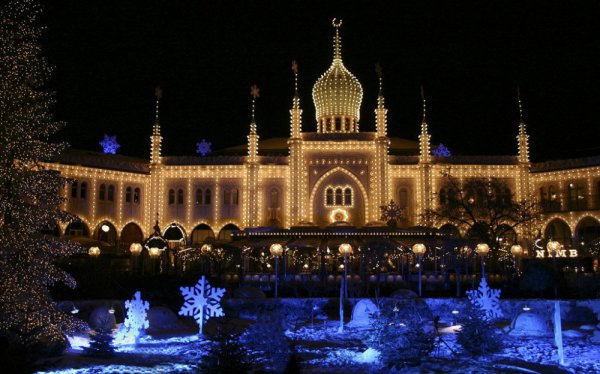 You can experience a wonderful mix of cultures in Tivoli Gardens where the popular Japanese Pagoda restaurant pulls out all the stops by decorating its exterior with thousands of amazing lights, and you can find extra festive amazement by visiting structures like the 1843 amusement park and pleasure garden that are also completely decorated.
Trendinig Stories
More Stories ...
3

Brussels – Belgium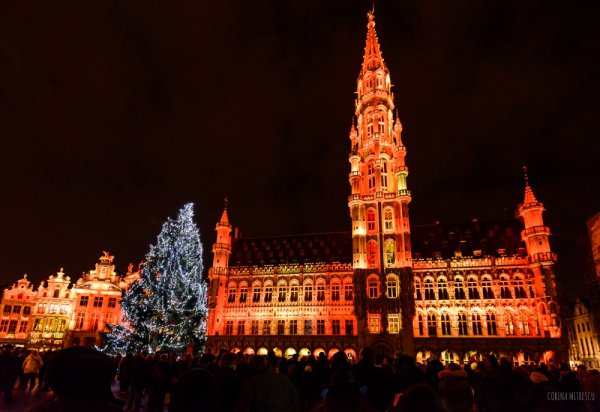 The dramatically lit Grand Place is always the focal point of the Christmas celebrations in Brussels, and within its shadow you can visit a traditional market that sells all of the seasonal favorites from waffles to candies, all beautifully decorated of course!
---
4

Callaway Gardens – Georgia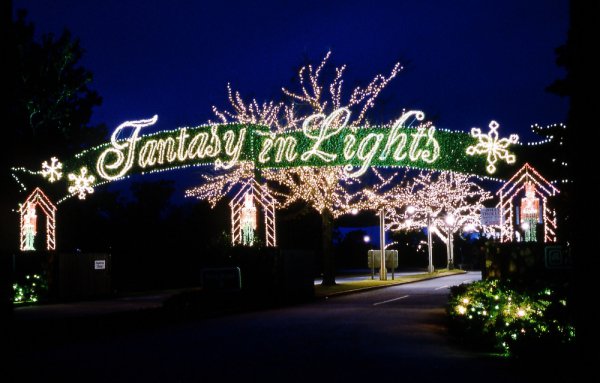 Callaway Gardens boasts a staggering eight million lights during the festive period, with spectacles like the March of the Toy Soldiers and a re-enactment of Twas The Night Before Christmas to enjoy. You can even visit Santa in his grotto!
---
5

Medellin – Colombia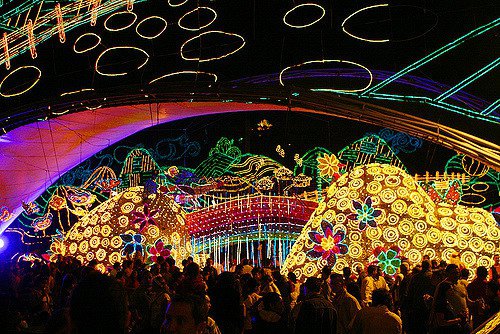 It may be best known as the hometown of Pablo Escobar, but over Christmas, Medellin transforms in to a winter wonderland! The town becomes filled with giant 3-D figures and oversized Christmas ornaments that are completely drenched in vivid lights. It has to be seen to be believed!
---
6

Gothenburg – Sweden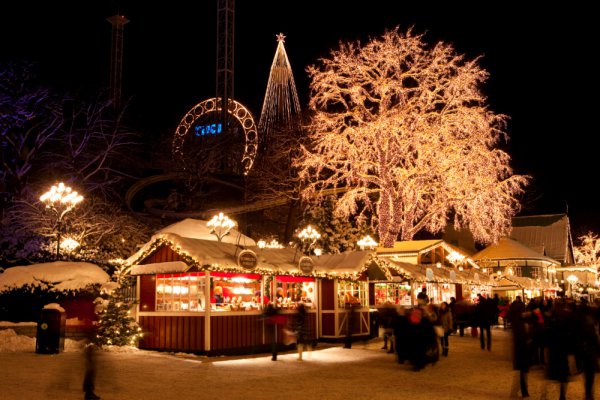 The people of Gothenburg take Christmas very seriously, with pretty much every household pulling out the stops when it comes to lights and decorations. Over five million lights adorn 700 Christmas trees at the Liseberg Amusement Christmas Market.
---
7

Hong Kong – China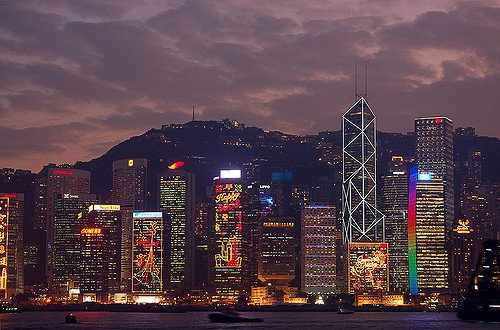 The over the top decorations that you will find in Hong Kong makes the Chinese location look like something out of Main St. Disneyland! With piped music, strobe lights show and colorful decorations in every direction, it feels like you are in a dreamland!
---
8

Madrid – Spain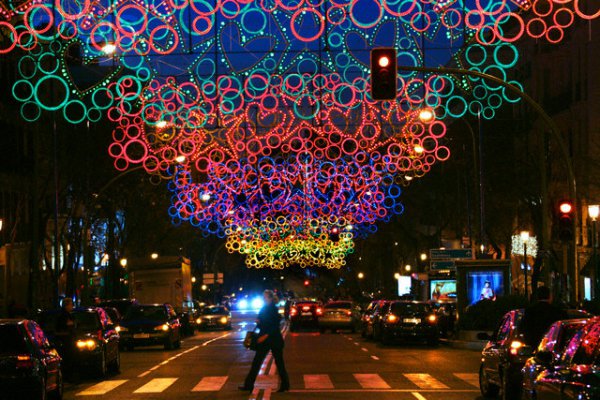 Madrid's Plaza Mayor becomes the focal point of the city's Christmas celebrations, with beautiful lights shining throughout a set of traditional markets that date back to the 1800s! Madrid is also the place to be if you want to see the world's most beautiful Nativity scenes.
---
9

Kobe – Japan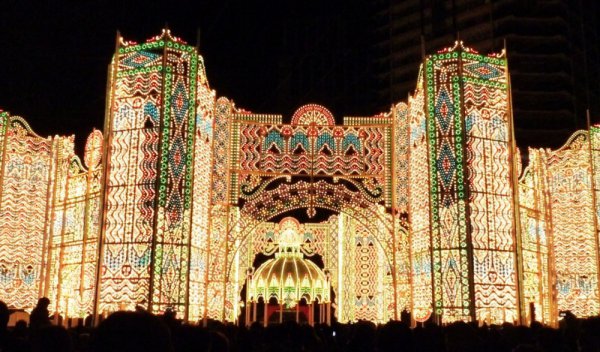 After the devastating Kobe earthquake in 1995, Italy sent the city thousands of intricate, hand painted bulbs to be part of an awe inspiring luminarie. The tradition continues to this day and it's one of the most amazing light spectacles you will ever see.
---
10

Saint Augustine – Florida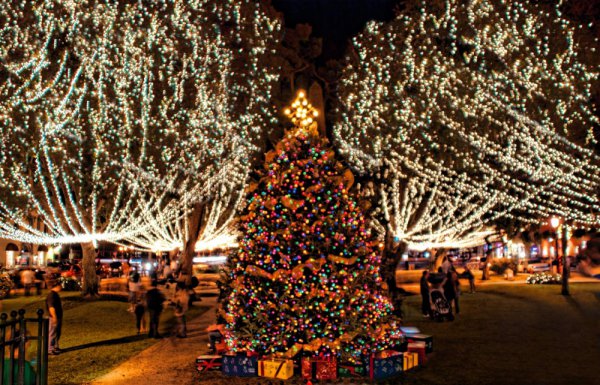 Florida never gets the wintery feel that makes Christmas so special, but Saint Augustine makes up for that by covering the city in over two million light bulbs that put a twinkling glow over everything during the festive period.
What are your home town decorations and lights like? Good?
---
Popular
Related
Recent