Shanghai is a great place to travel when you are in China because it's a modern city juxtaposed with the presence of several ancient water towns, which give travelers glimpses of Old China. I recently spent five days in Shanghai to spend time for myself after a three-week trip around the United States with my husband and twins, and that Shanghai trip was all I need to center myself again. In my years in China, I visited a couple of ancient water towns and each one of them has etched memories in my heart and mind.
1

Xitang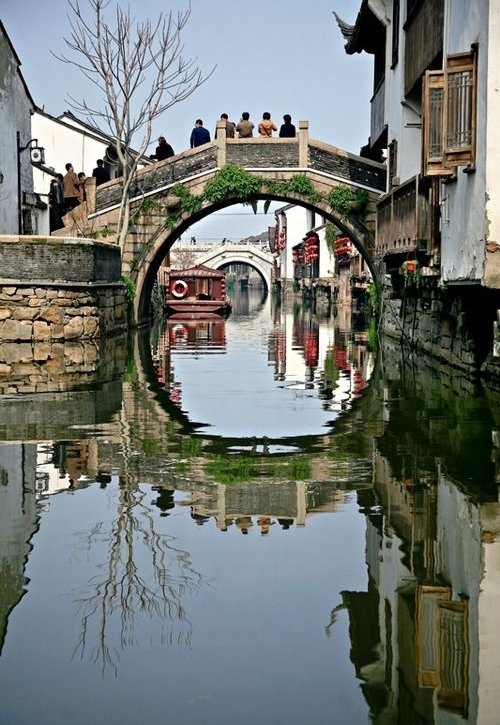 Among all ancient water towns, Xitang earned the distinction of being a featured site in Tom Cruise's Mission Impossible 3 so don't be surprised if you see a poster bearing his face in one (or many) of the shops. Xitang is home to stone houses and several stone bridges. Ancient water towns in China are referred to as China's Venice so don't miss taking boat tours down the canals and waterways.
2

Zhujiajiao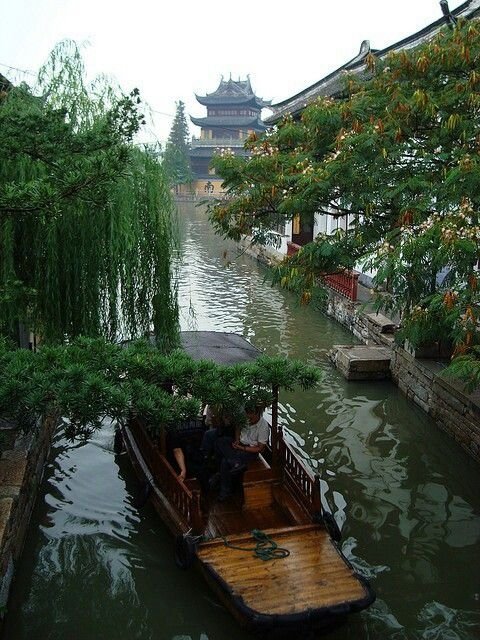 Zhujiajiao is tourist infested so the key to enjoying this ancient water town is to arrive mid-afternoon (say 3:00 p.m.) and stay there for the night to appreciate the beauty of the place after sunset. Only 1.5 hours away from Shanghai, this town is lined with all sorts of shops that will make you stop and check whatever food or trinket they sell for tourists.
3

Tongli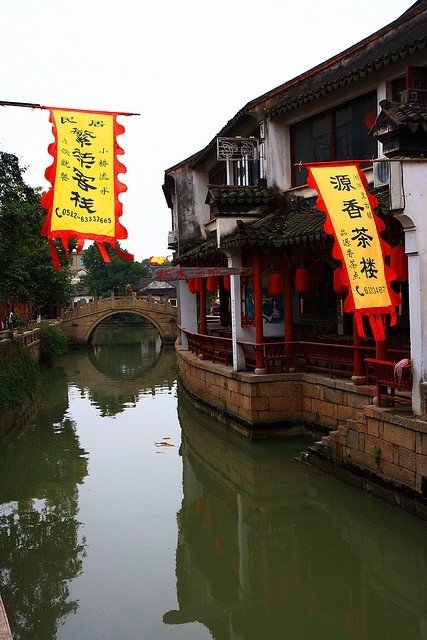 This town was once home to a sex museum but they apparently closed it and it not yet clear when they will reopen or if it will reopen at all. But there is more to see in Tongli than just the sex museum. This 33-hectare town is surrounded by five lakes. Admission fee was about 100 RMB (that's 16 USD more or less). This town is also near Suzhou, where you can find world-renowned classical gardens.
4

Qibao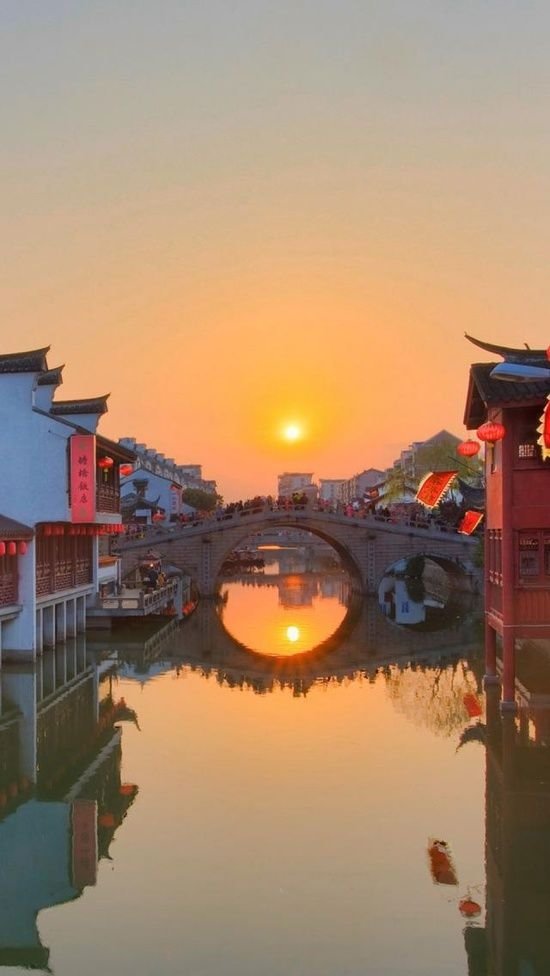 The closest to Shanghai, Qibao is for those who would like to see a bit of ancient China but don't want to travel for 1.5 to 2 hours from Shanghai. Qibao can be accessed via Shanghai's subway. There is no boating activity but the winery is a place for learning how to brew distilled liquor. The Cricket Manor is pretty interesting too. Those who watched Mulan would appreciate the cricket even more.
5

Nanxun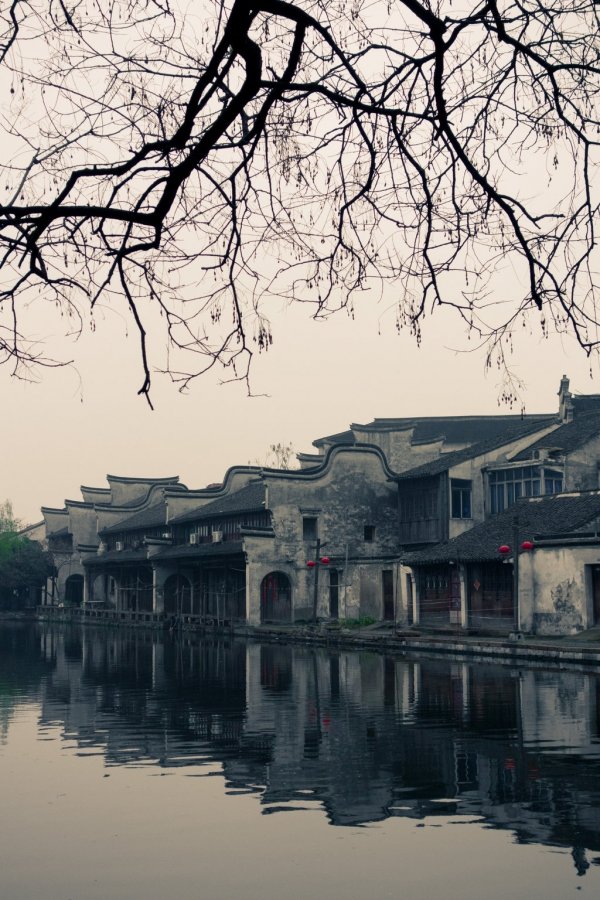 Compared to other water towns, Nanxun is less frequented so it gives the visitor a more tranquil feel of an ancient water town. This is what I like most about Nanxun. The town is known for producing high quality raw silk. My most favorite part is the Jiaye Tang Library, which sits within a garden. I wanted to just stay there, take out my book, and read until sundown.
6

Wuzhen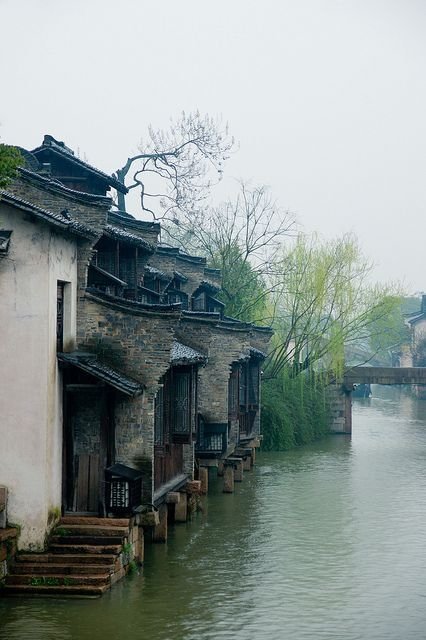 With a history of more than 1,000 years, it is no surprise that tourists flock to Wuzhen to personally see what websites boast as a site of ancient residential houses, stone carvings and canals crisscrossing the entire town. Wuzhen has that charm but be ready to weave through crowded narrow streets especially when you visit on a weekend.
7

Zhouzhuang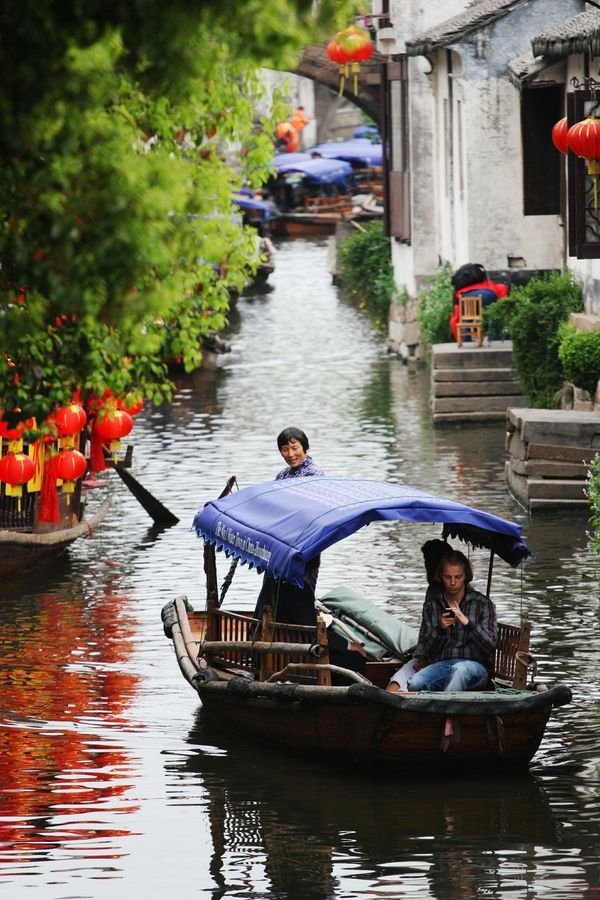 I visited Zhouzhuang four years ago and my tour guide said that houses of the town are built during the Ming and Qing dynasties. Close to 100 of them have courtyards with a little over half of them having arch gateways made of bricks that were intricately designed by local craftsmen.
Have you visited any of these ancient water towns? How was your experience?