Did you know there are more than 120 UNESCO World Heritage Sites in Africa? A good proportion of these sites are wildlife game reserves. These reserves protect a huge number of the world's endangered species, and preserve the natural beauty of these areas, which would surely be spoiled otherwise. Here are some of the most important ones and some of the amazing wildlife that call them home.
---
1

Serengeti National Park, Tanzania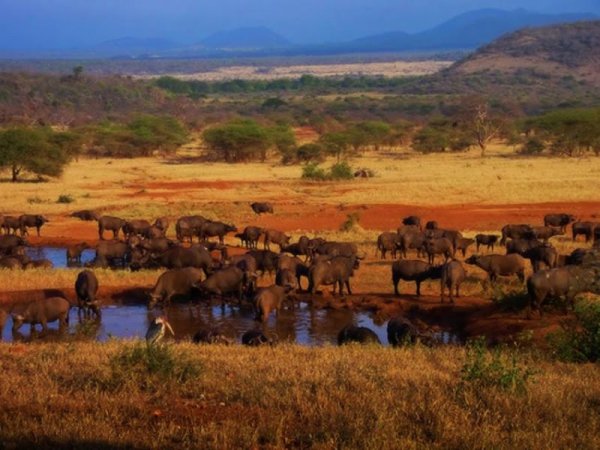 Covering more than 3 million acres, the Serengeti is believed to hold more than 3000 lions, the biggest population in Africa, as well as some 1000 African leopards, buffalo, elephants and black rhinoceros. Millions of animals migrate across the savannah in seasonal treks for water.
---
2

Garamba National Park, Democratic Republic of the Congo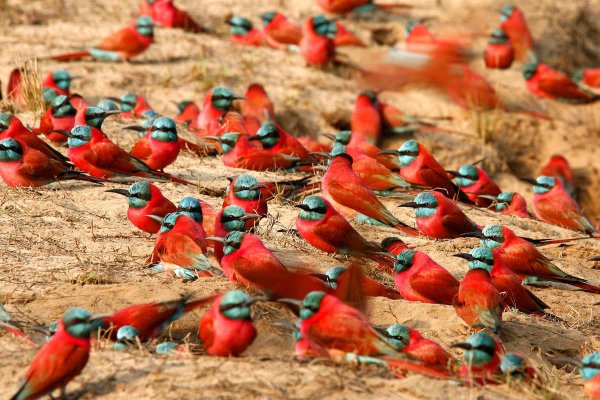 One of Africa's oldest national parks (since 1980) and one of the places where there is a constant battle against poaching.
---
3

Niokolo-Koba National Park, Senegal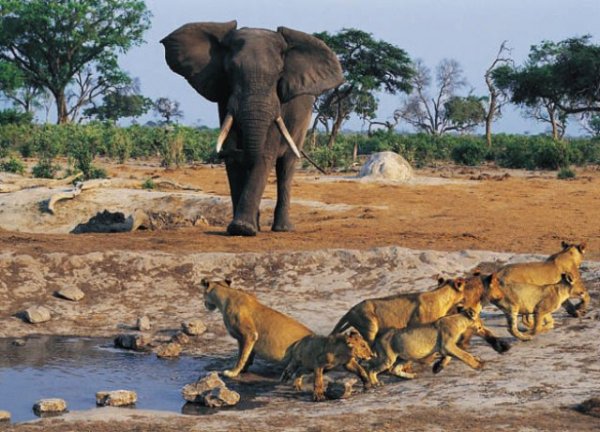 This park is known for the high diversity of wild life in it, including more than 80 different mammal species and 330 different species of birds.
---
4

Bwindi Impenetrable National Park, Uganda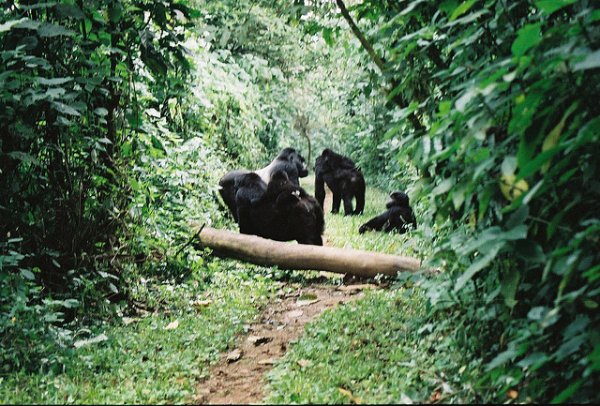 As its name suggests this is a densely forested area. It is mostly known for its population of the highly endangered Mountain Gorilla which live among the 150+ species of trees.
---
5

Lake Turkana National Park, Kenya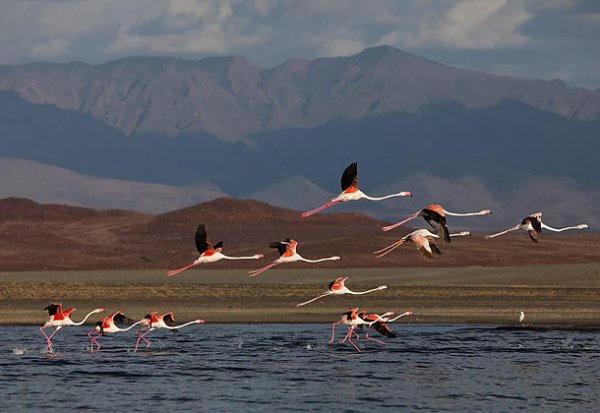 Turkana is Africa's largest saline lake. It is an important area for the study of fauna and flora and is especially known for being a breeding ground for the Nile crocodile, hippopotamus and several venomous snakes.
---
6

Mount Nimba Strict Nature Reserve, Guinea/Côte D'Ivoire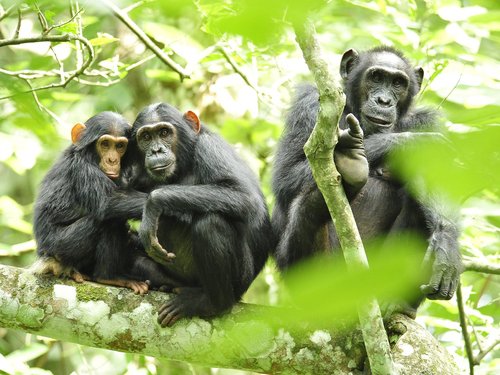 Unusually for Africa, the park includes significant portions of sheep, and fluffy cows. There are also more than 200 endemic species which includes duikers, big cats, civets, Chimpanzees, and several types of viviparous toads.
---
7

Tsingy De Bemaraha Strict Nature Reserve, Madagascar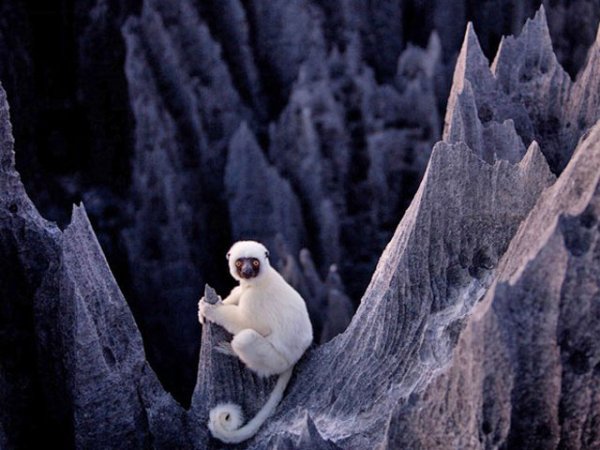 The amazing limestone needles of the canyon of the Manambolo River hold undisturbed forests, lakes and mangrove swamps, which are the habitat for lemurs and birds.
---
8

Taï National Park, Côte D'Ivoire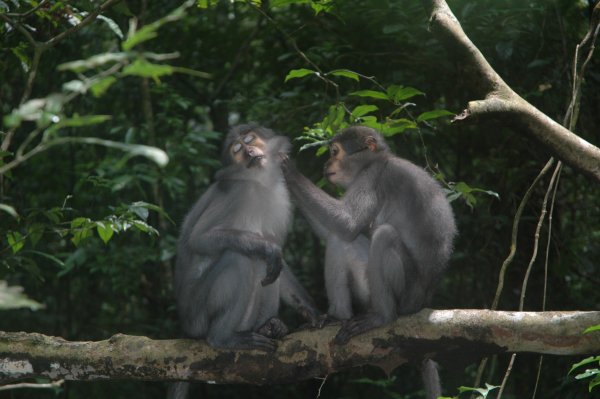 One of few remaining sections of the West African tropical forest, the park features a rich flora, including eleven species of monkey.
---
9

Simien Mountains National Park, Ethiopia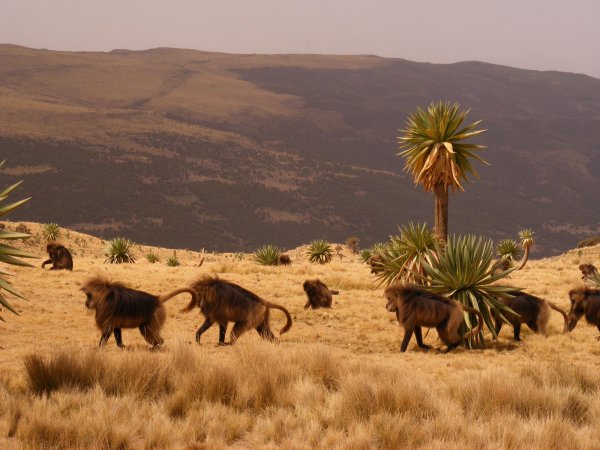 The eroded plateau of jagged mountain peaks, deep valleys, and sharp precipices are home to walia ibex, bushbuck, and bushpig populations, as well as many gibbons.
---
10

Okapi Wildlife Reserve, Democratic Republic of the Congo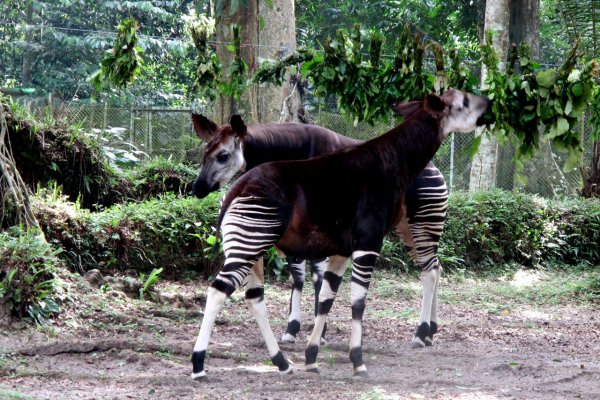 Named for the herds of the giraffe-like creature, the reserve covers one fifth of the Ituri Rainforest in the Congo River basin. The reserve is home to many threatened species of primates and birds.
---
11

Mount Kenya National Park, Kenya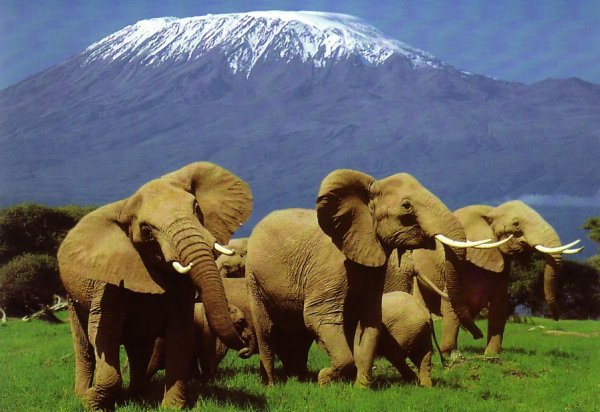 This national park has been a world heritage site since 1997. It surrounds the 17000+ thousand feet mountain, the second highest (after Kilimanjaro) in Africa.
---
12

Salonga National Park, Democratic Republic of the Congo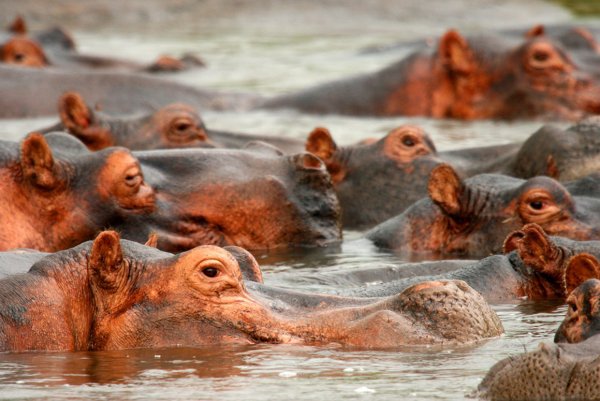 This is Africa's largest tropical rain forest reserve and it lies at the heart of the Congo River basin. Only accessible by water, it is the habitat of endangered species such as the bonobo, the Congo peafowl, the forest elephant, and the slender-snouted crocodile.
---
13

Rwenzori Mountains National Park, Uganda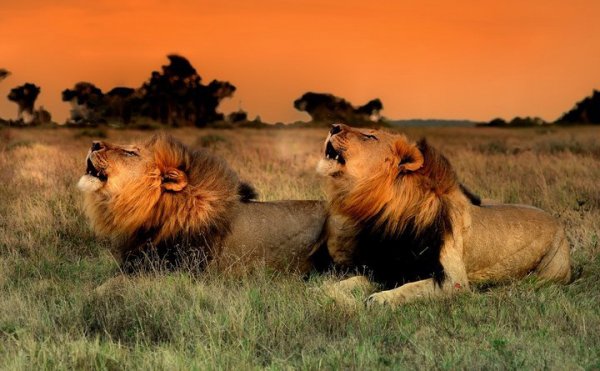 Covering most of the Rwenzori Mountains, including Mount Margherita, Africa's third-highest peak, the park features glaciers, waterfalls and lakes in an Alpine landscape. It also features various endangered species and unusual flora.
---
14

Ngorongoro Conservation Area, Tanzania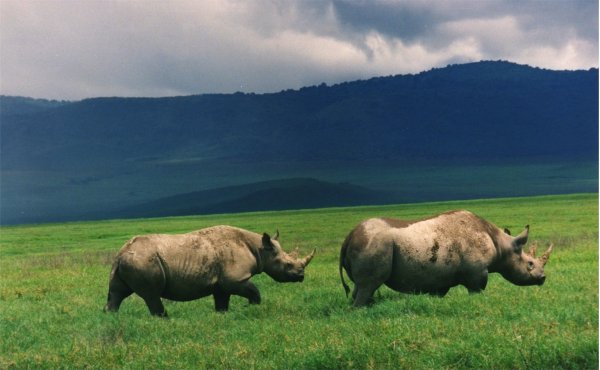 The park is dominated by the crater which is recognized as one of the Seven Natural Wonders of Africa. The site features a concentration of wild animals in a crater beside the active volcano Oldonyo Lengai.
---
15

Djoudj National Bird Sanctuary, Senegal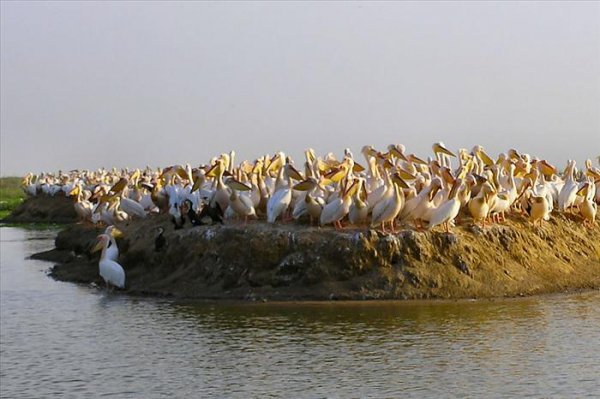 The Senegal River delta wetland area consists of streams, lakes, ponds and backwaters. It is the home to 1.5 million birds, including the great white pelican, the purple heron, the African spoonbill, the great egret, and cormorants. The sanctuary also features crocodiles and African manatees.
---
16

Sangha Trinational, Congo/Central African Republic/ Cameroon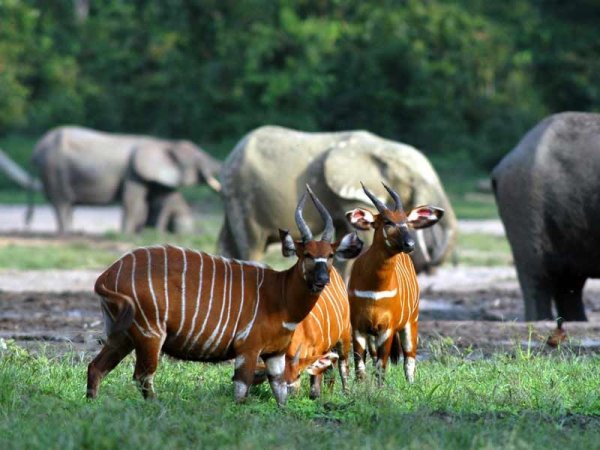 The Sangha Trinational is actually three national parks joined into one. The park is covered in forestland and is home to forest elephants, buffaloes, giant forest hogs, chimps and many other species of mammals.
---
17

Manovo-Gounda St. Floris National Park, Central African Republic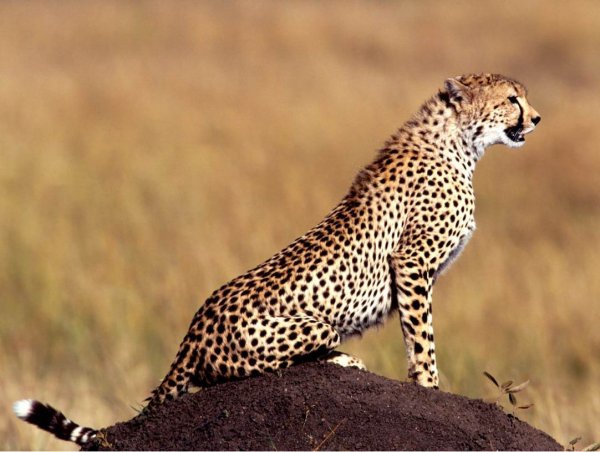 The park features vast savannas with a wealth of flora and fauna, such as black rhinoceros, elephants, cheetahs, leopards, wild dogs, red-fronted gazelles and buffalo.
---
18

Selous Game Reserve, Tanzania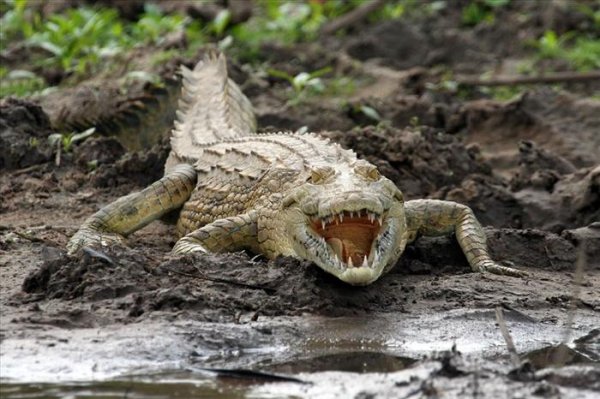 Selous' vegetation varies from dense thickets to open wooded grasslands, and features large numbers of elephants, black rhinoceros, cheetahs, giraffes, hippos and crocodiles
---
19

Cape Floral Region Protected Areas, South Africa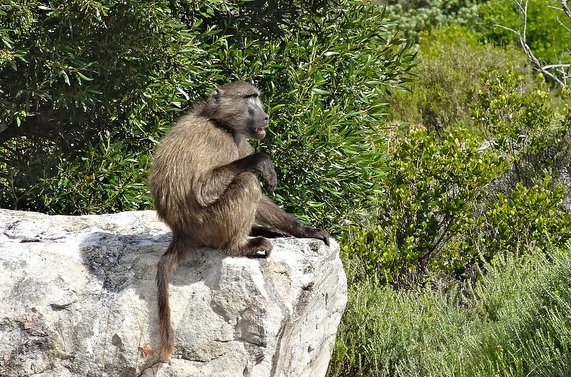 Eight protected areas that are among the richest in plant life worldwide. They contain nearly 20% of Africa's total flora.
---
20

Banc D'Arguin National Park, Mauritania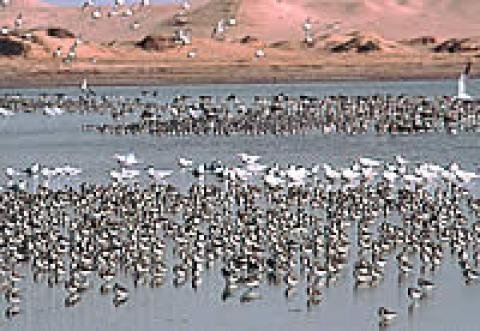 The sand dunes, coastal swamps, small islands, and shallow bodies of water; bordering the coast of the Atlantic Ocean attract migratory birds. The park is also home to .sea turtles and dolphins.
---
21

Comoé National Park, Côte D'Ivoire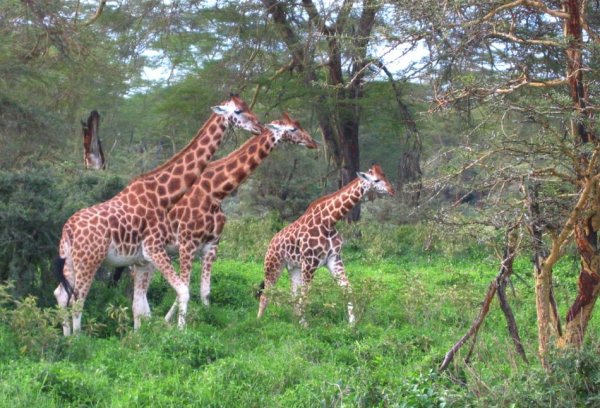 One of the largest protected sites of West Africa, the park features the Comoé River and the unique flora which accompanies it and the wildlife that calls it home.
---
22

Dja Faunal Reserve, Cameroon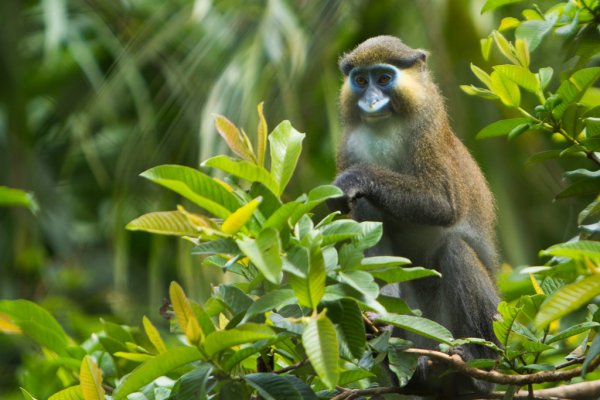 Among Africa's largest and best protected rain forests, this reserve is almost completely surrounded by the Dja River and contains 107 mammal species.
---
23

Ichkeul National Park, Tunisia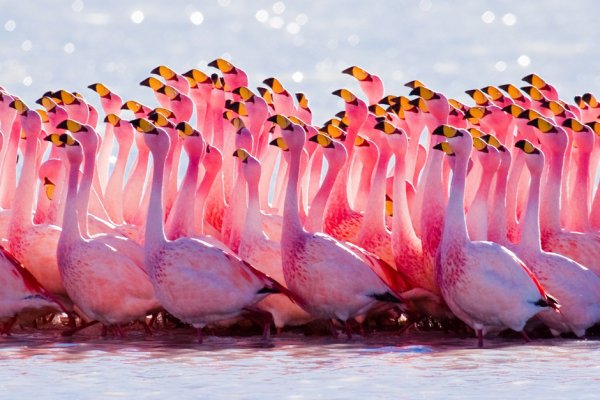 The only UNESCO reserve in North Africa, Ichkeul Lake and the surrounding wetlands is a destination for hundreds of thousands of migrating birds, including ducks, geese, storks and pink flamingos.
---
24

Kahuzi-Biega National Park, Democratic Republic of the Congo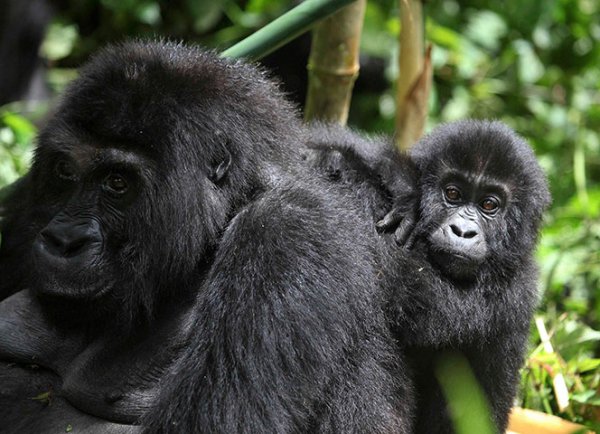 The park is dominated by two extinct volcanoes, Kahuzi and Biega. It also has abundant fauna, including the graueria gorillas.
---
25

Kilimanjaro National Park, Tanzania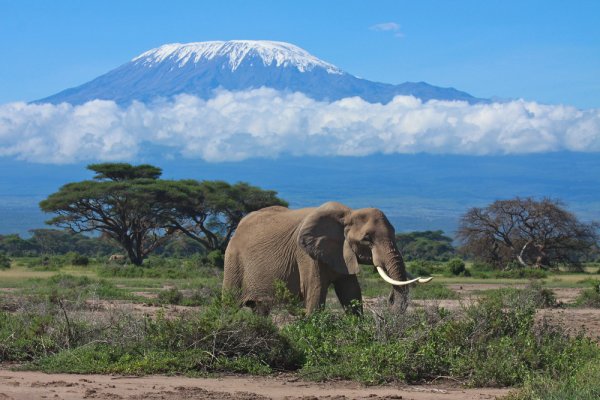 Mount Kilimanjaro is Africa's highest point at 19,341 feet, and is surrounded by a park with savanna and forest featuring numerous mammals.
---
26

ISimangaliso Wetland Park, South Africa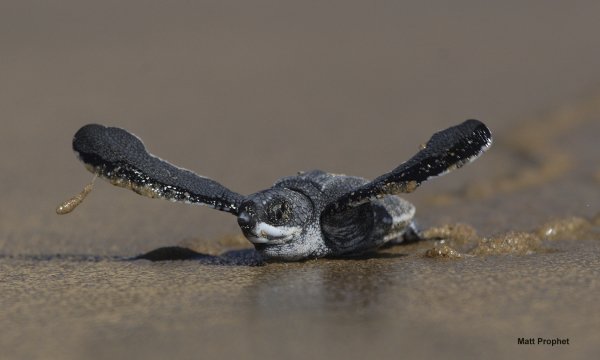 The diversity of landscapes - coral reefs, savanna, forests, sandy beaches and wetlands - means the area is home to elephant, leopard, black and white rhino, buffalo, and in the ocean, whales, dolphins, and marine turtles.
---
27

Lake Malawi National Park, Malawi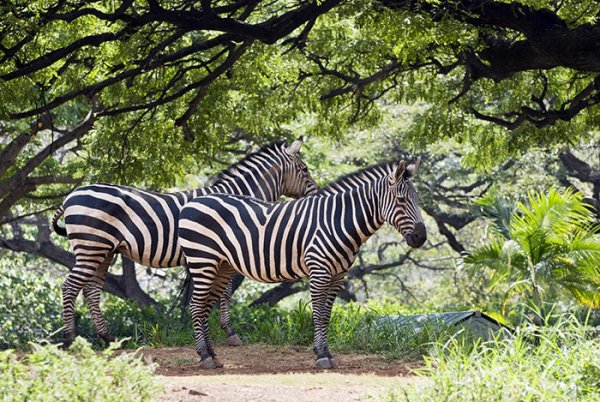 Lake Malawi contains hundreds of fish species, mostly endemic. The surrounding land is home to the usual African wildlife.
---
28

Mana Pools National Park, Zimbabwe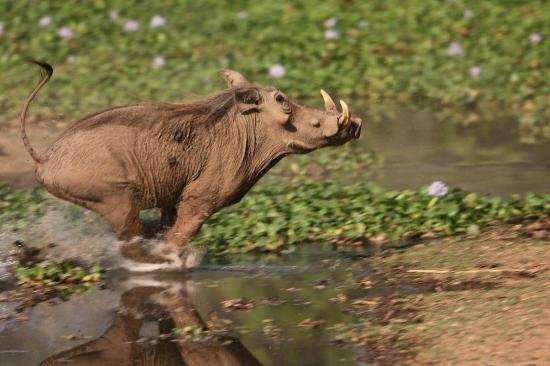 The park, located on the banks of the Zambezi River, features a variety of wild animals, such as buffalo, leopards, cheetahs and Nile crocodiles.
---
29

Rainforests of the Atsinanana, Madagascar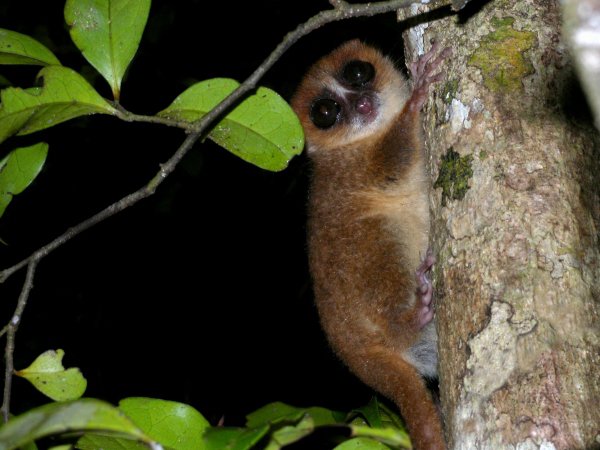 The site consists of six national parks, and protects the island's unique biodiversity, which includes much flora and fauna not found anywhere else on Earth.
---
30

Virunga National Park, Rwanda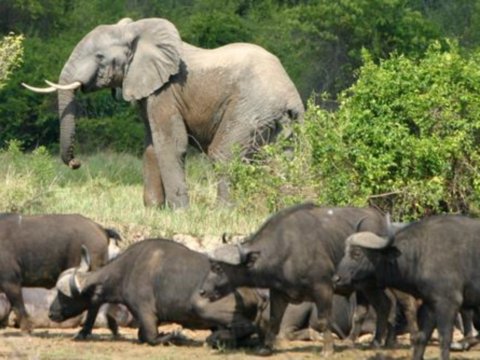 The park comprises swamps, savannas, and snowfields. Both savanna and forest elephants as well as chimpanzees and low land gorillas are found in Virunga, along with Okapi, giraffes, buffaloes and many endemic birds.
Do you think we should do more to protect Africa's incredible wildlife?
More
Comments
Popular
Recent