The New Year is a special celebration that deserves a special place. There are some amazing events around the world where you can say goodbye to the old year and welcome in the new.
1

Paris, France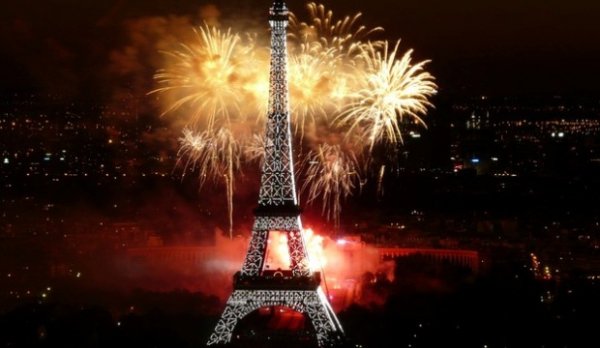 As a single traveler, head to the party on the Champs-Élysées, but as a couple there's nothing like an intimate gourmet dinner in an elegant Parisian restaurant. The City of Light puts on an impressive fireworks display at the Eiffel Tower each year, the perfect place from which to begin your night's revels.
2

Sydney, Australia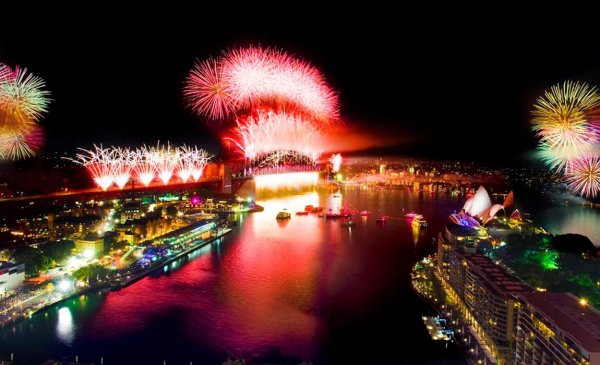 More than one million partygoers gather to greet the New Year as the first people on the planet to do so. Sydney Harbor puts on a spectacular fireworks display, which are best viewed from the Royal Botanic Gardens or the famous Opera House. Why not see an opera gala whilst you're there?
Trendinig Stories
More Stories ...
3

Bangkok, Thailand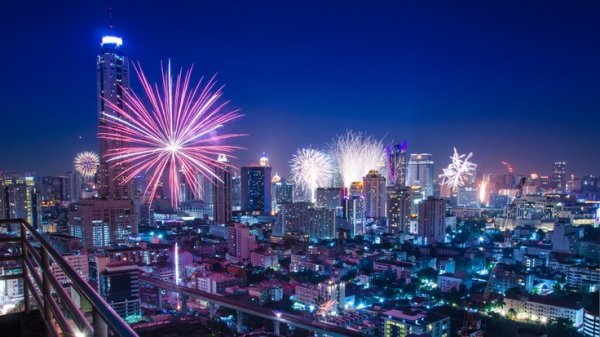 Go on a romantic dinner cruise or spend New Year's Eve in the world's sixth largest shopping center at Central World complex to join thousands of merrymakers counting down to midnight. Bangkok offers an unforgettable New Year's experience.
---
4

Las Vegas, USA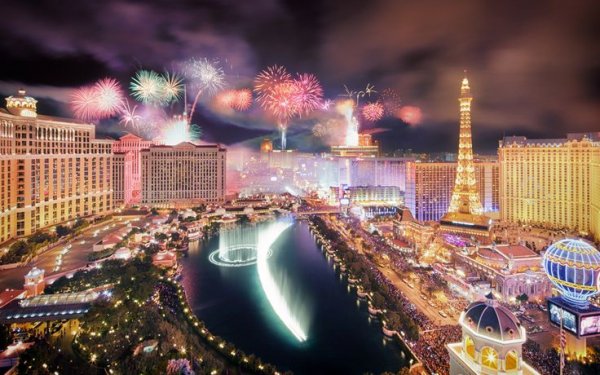 Around 300,000 other revelers will be dancing all around you in Las Vegas' streets. At midnight fireworks explode into the night sky from every casino roof in the city and the crowds go wild. At Fremont Street Experience you'll have to be 21 and over to enjoy nine hours of live music performances on three stages, but on nightclub-lined Strip it's a free-for-all party all night.
---
5

Los Angeles, USA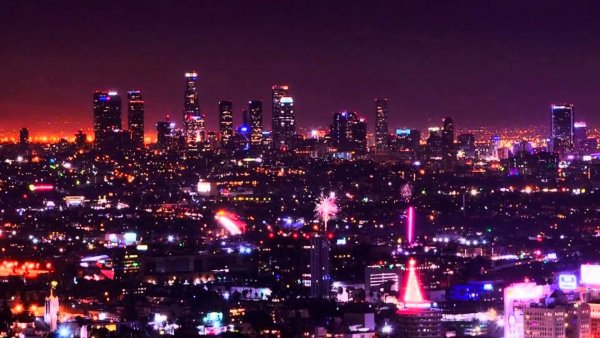 If you want a break from Cleopatra's New Year's Eve Ball, head to downtown's Grand Park, where this year a family-friendly party will be put on with three stages of live music, art installations, digital video show and abundance of food trucks.
---
6

Chicago, USA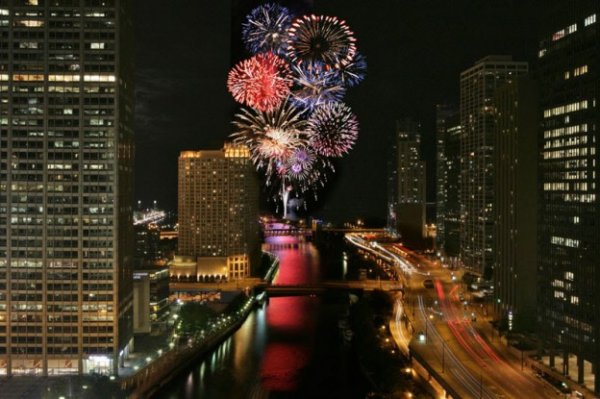 The Windy City is hosting a brand-new event this year, the Chi-Town Rising, a celebration held along the Chicago River forecast to attract in excess of 100,000 party goers and 1 million TV viewers. For 6 glorious hours you can dance and sing along for free before watching a huge fireworks display.
---
7

Edinburgh, Scotland, UK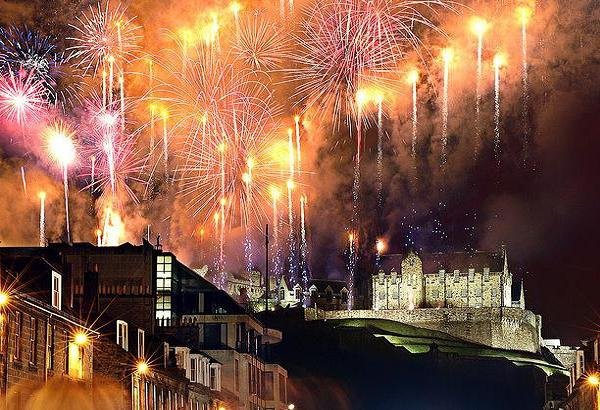 Hogmanay means "the last day of the year" and is perhaps the main winter celebration in Scotland, more so than Christmas even. Which is perhaps why it lasts three whole days instead of just one night like everywhere else. Partying starts on 30th December with a torchlight procession through the city center, which ends in a fireworks display with all the trimmings. On New Year's Eve street parties erupt all over the city, outdoor concerts provide family-friendly entertainment and a traditional Celtic party with folk dance allows all to join in and swing their hips. At midnight some 4.5 tons of fireworks light up the skies over Edinburgh Castle and St Andrew's Seat. Don't miss New Year's Day dog sledding in Holyrood Park, followed by Scot:Lands, a multi-venue music and arts festival that will drive the hangover from your head in no time.
---
8

London, England, UK
Be sure to join revelers at Victoria Embankment or the South Bank to see the huge fireworks displays set off from rafts floating on the Thames or the foot of the London Eye giant Ferris wheel. Try to stay sober enough to join New Year's Day Parade, one of the major annual events in Britain's capital.
---
9

New York City, USA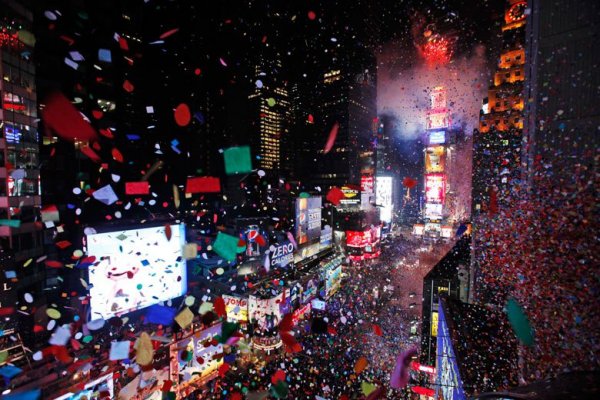 Enjoy the world-famous ball drop, Times Square party, for which you'll need an official party pass, and the city's glamorous premium bars and clubs. You'll be the envy of all your friends for the next 12 months!
---
10

Rio De Janeiro, Brazil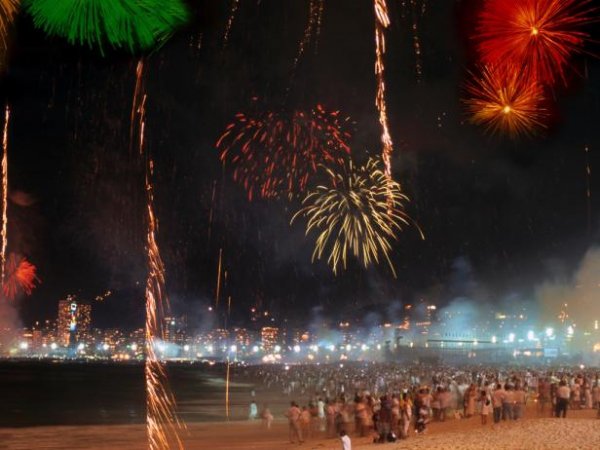 More than 2 million new party-friends and several caipinrinha shots later, you'll be greeting the New Year at sunrise with a bleary eye in Guanabara Bay. Amazing landscapes and beaches, gorgeous dining and some of the sexiest dancing in the world at Copacabana Beach - a New Year's party made in heaven.
---
10

Hong Kong, China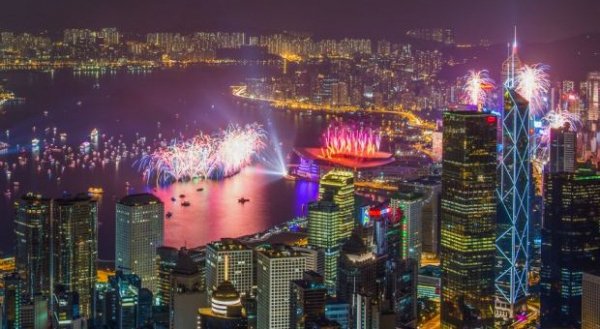 Hong Kong's stunning skyline sees a more elaborate fireworks display every year. The city's events start at Times Square Hong Kong shopping mall, where a replica ball to the one in New York pays homage to that other great party in the world. At midnight the fireworks culminate with a dazzling dragon fluttering across the sky, best view from Victoria Harbor boats and rooftop terraces or the Avenue of Stars in Tsim Tsa Shui.
---
11

Berlin, Germany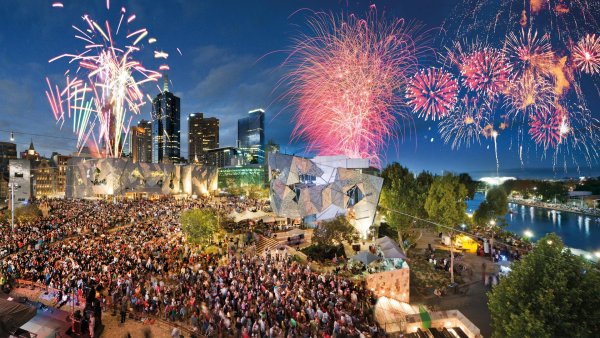 Although the city parties every day of the year, Berlin's New Year's Eve is a different kettle of champagne corks all together. "Silvester" is Germany's biggest celebration of the year. Head to the Party Mile, a 2 km long stretch of international food stalls, bars, laser shows, video screens, music stages, party tents and obligatory Curry Wurst vendors, which is located between Brandenburg Gate and Victory Column. At midnight you'll eat Frikadellen and doughnuts, washed down with Sekt or Champagne, and if you can keep your eyes open for long enough, you'll be treated to several hours of fireworks displays.
---
12

Jost Van Dyke, British Virgin Islands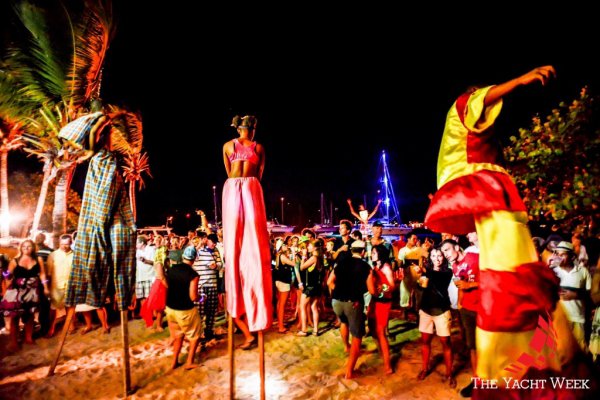 Several days before New Year's Eve crowds start to gather at the smallest of the four main British Virgin Islands. Yachtsmen and women dock their vessels at Great Harbor and ferries shuttle hordes of visitors to Jost Van Dyke from St. Thomas and St. John as fast and often as they can. Be sure to squeeze into the Old Year's Eve party at Foxy's Tamarind Bar on 31st December, the place to be on the island. Revels last for 2 whole days, with food and drink, live music and dancing wearing little besides bikinis and swimming trunks.
---
13

Vienna, Austria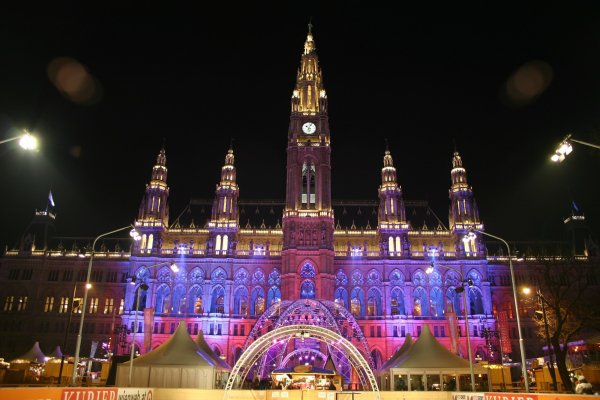 Hosted at Hofburg Palace, the Austrian capital's biggest party of the year takes place in the grandest of surroundings and requires everyone to wear their finery. New Year's fairs dominate the city moments after the last Santa grotto at Vienna's atmospheric Christmas markets has closed up shop. Several hundred thousand party goers gather at Silvesterpfad (New Year's Eve Trail) in Vienna city center on New Year's Eve to drink more mulled wine before the party kicks off at 2.00 pm and continues until well after midnight. Fireworks over the Vienna Prater (Fair) are the highlight of the evening.
---
14

New Orleans, USA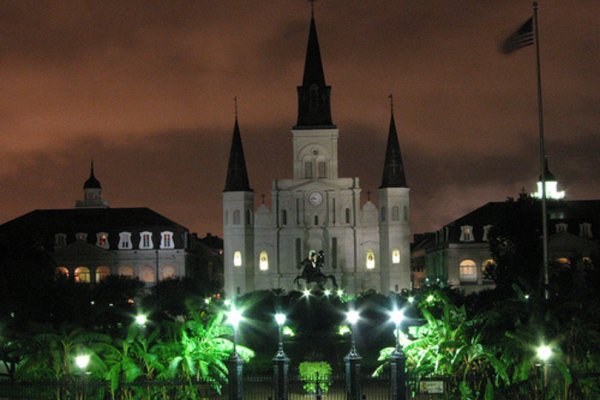 Not quite up to Mardi Gras standard, but almost as good, New Orleans' New Year's Eve party is just as unforgettable with an amazing 15-minute firework display shooting off on the Mississippi River and a dance and bar crawl night through Bourbon Street and the Latin Quarter.
---
15

Bahamas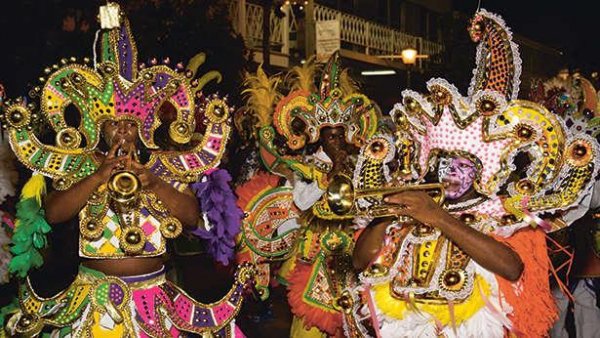 Don't overdo it on New Year's Eve, because you'll need to be fighting fit for the New Year's Day revels, when locals follow Junkanoo street parades until they reach the beach and can start partying with firework displays all over again. Expect street performers, live music, colorful costumes and amazing food stalls along the way. Head to downtown Freeport on Grand Bahama Island or Nicholls Town on North Andros, Plymouth on Green Turtle Cay or Alice Town in North Bimini for the best parades.
---
16

Walt Disney World, USA

Staying open until 1 am, Walt Disney World offers families a fun-packed day and night with a midnight fireworks show, the Cirque du Soleil, live entertainers, dance parties and confetti explosions to please all ages and imaginations. Magic Kingdom is famous for its Jingle Jungle Parade, while Epcot offers a thrilling lights and laser show just before the midnight fireworks display.
---
17

Amsterdam, the Netherlands

Head to Rembrandtplein, Museumplein, Dam Square and Nieuwmarkt for some of the best street parties in the Dutch capital and you should be able to catch one of the many firework displays in the city at the same time.
---
18

Dubai, United Arab Emirates

In 2014 Dubai put on the biggest fireworks display of all time to get into the Guinness Book of Records. It lasted 6 minutes and lit up the impressive 160-story skyscraper Burj Khalifa plus 36 miles of seafront party goers who had gathered along the pearly white shores to see the spectacle. Expect bombastic lightshows and parties without alcohol but much laughter, dance and singing.
---
19

Miami, USA

Offering both free and VIP parties, Miami is a sure bet for having a great New Year's Eve experience. Head to downtown Bayfront Park, where the party kicks off at 8 pm and includes dancing until the midnight fireworks halt you in your tracks. At South Beach the party starts an hour later but goes on until 2 am, also with dancing and fireworks.
---
20

Rejkjavik, Iceland

Since there are only four hours of daylight in winter, locals party like nobody's business, kicking off proceedings with community bonfires, which symbolize putting fire to the troubles of the old year. Sing-alongs, dancing and live music ensues. Firework displays explode all over the northern skies and crowds begin to drift towards landmarks like Landakotskirkja church for the best views of the official firework displays, before heading to clubs and bars. By 5 am even the hardiest of revelers will line up for hot dogs or a dip in the hot springs to refuel.
---
21

Cape Town, South Africa

Revels go on for 3 days in Cape Town, starting really with the Victoria & Albert Waterfront concert and a midnight firework display, which is best viewed over a picnic from Table Mountain's summit for unobstructed views. Then everybody heads to the Victoria Falls New Year's Carnival for live music, parades and revels, which carries on along the beaches on New Year's Day.
---
22

Rome, Italy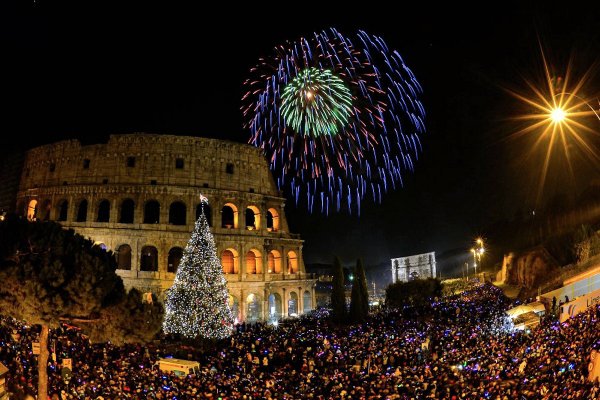 It's hard to beat the evocative surroundings of the Medieval Trastevere district, where legendary NYE street parties happen over glasses of Prosecco and flashing firework displays at midnight. At Circo Maximus, the ancient Roman chariot racing arena, you can enjoy a free concert featuring some of the country's biggest pop stars, while classical music fans should go to the church next to Castel Sant' Angelo, which hosts an evening recital of Italian composers, including works by Verdi and Vivaldi. St. Peter's Square inside Vatican City holds the biggest party of them all, kicking off at 5 pm , when the Pope presides over the nativity scene.
---
23

Singapore City, Singapore

Sky Party countdown for New Year's Eve is a special event hosted by a giant Ferris Wheel that takes people for up to 30 minutes in air-conditioned capsules into the night sky to enjoy the best views of the firework displays. Over two rotations they even serve a four-course meal with a butler service thrown in and 360 degree views of Singapore City. On the ground there's a DJ-led party for the rest of the night to look forward to.
---
24

Vilnius, Lithuania

There are few more romantic places in the world than Vilnius in Lithuania, where firework displays aren't as bombastic as elsewhere but where revelers are far more cheerful and friendly by way of compensation. Revels start with a procession on 26th December, daily concerts across the city, especially at Kalnai and Vingis public city parks. Go to Baroque Old Town's amazing restaurants on New Year's Eve to line your tummy well before hitting the multitude of bars and clubs, street parties and main revels on Cathedral Square downtown.
---
25

Hamburg, Germany

Hamburg's massive harbor is the best place for seeing the city's stunning fireworks displays. Hundreds of large ships, from elegant cruise ships to small fishing vessels, blow their horns and set off fireworks to join the official displays at midnight. Most pubs, clubs and bars, including Hamburg's red light district, sell tickets to their parties several days in advance. Be sure to purchase one, or you won't get in. At midnight, the traditional Frikadellen (meatballs), Berliner (doughnuts) and Sekt (sparkling wine) are served up alongside Fischbrötchen (crusty rolls filled with roll mops, or smoked salmon or prawns) and mulled wine. If you don't like standing about on chilly dockyards, head to the Rathausplatz, where party goers meet in front of the huge Town Hall for the countdown at midnight.

Where are you ringing in the New Year?
---
Comments
Popular
Related
Recent