Our fascination and love of the lands created by Tolkien seems to never die. And it seems there are plenty of creative people around to make our immersion into Middle Earth actually happen. If you're looking for somewhere funky, somewhere unique, somewhere very LOTR to spend a vacation, maybe one of these hobbit houses will fit the bill.
---
1

Be a Bilbo in Charlevoix, Northern Michigan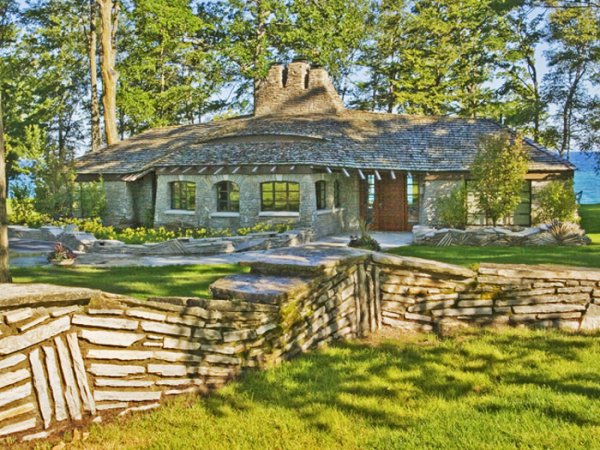 Overlooking Lake Michigan, the hobbit houses near the village of Charlevoix start at $125 per night, but you must stay for a minimum of 3 nights to qualify for the cheapest rate. All their hobbit homes accommodate up to six people, allowing you to start your very own fellowship of the ring. (HomeAway)
---
2

Hobbits on Tiger Safari in Bangkok, Thailand?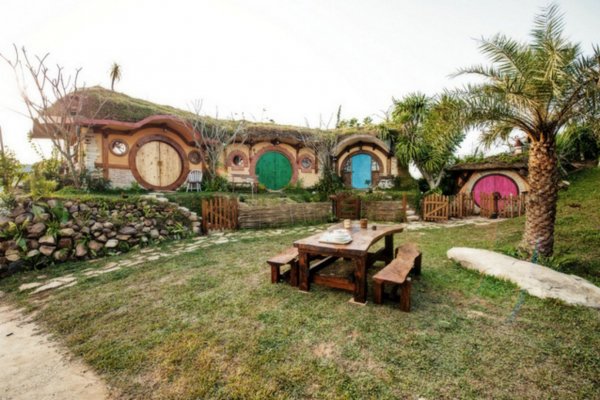 Budget-conscious Merry or Pippins should head to Bangkok. Some 30 minutes distance from the gorgeous Khao Yai National Park and a mere two hours drive away from Bangkok, these hobbit houses cost just $65 a night. Khao Yai National Park is a fabulous place for hobbit-explorers in search of adventure. The park is home to more than 3,000 species of plants, 320 species of birds and creatures like the Asian elephant and Indochinese tiger, one of the rarest beasties on Earth. Visit the Heo Suwat waterfall and you'll practically see elves emerging from the undergrowth. (Airbnb)
3

Be a Baggins in Nice, France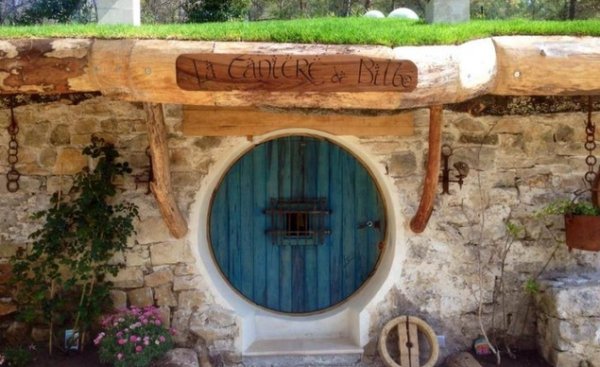 HomeAway offers hobbit homes in the South of France, mid-way between Marseille and Nice, which even have Bilbo Baggins' round door and cottage style garden. Sleeping up to five people, these comfortable homes are a great choice, if you're travelling with kids (or adventurous dwarves). Nearby Nice offers a fabulous nightlife, but also plenty of art at the Musée Marc Chagall, Musée Matisse and Musée des Beaux-Arts.
---
4

Tree Sparrow House Welcomes Hobbits to the Lizard Peninsula, UK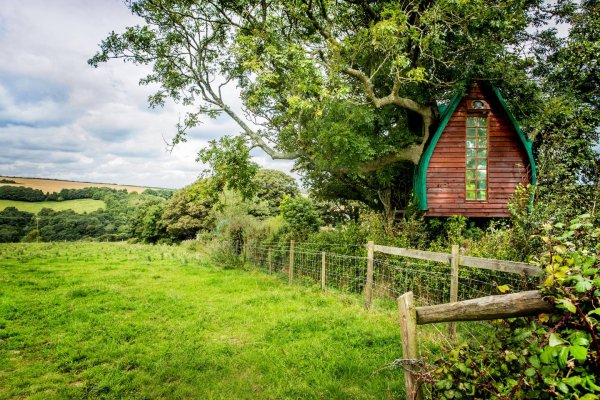 Cornwall is certainly worthy of being called a "shire". This wonderful tree house on the lovely Lizard Peninsula is located in a spot that has retained Cornwall's wild natural beauty. Not a hobbit home in the strictest sense, it is nonetheless suitable for hobbit occupation and visiting wizards. (Airbnb)
---
5

Visit the Shire of Montana in Trout Creek, USA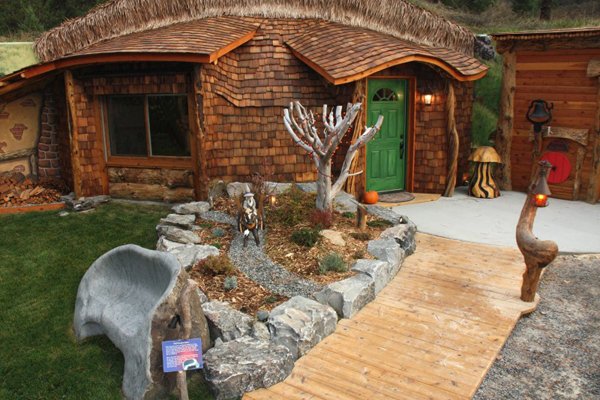 One of the most popular providers of hobbit houses, the Shire of Montana is so popular that only adult hobbits may stay in the Tolkien-themed homes now. Stroll down the mushroom-lined path (Hobbit Lane) of a morning and smoke an imaginary pipe or stay up late and see the mural of The Shire light up like one of Gandalf's magical fireworks. At $295 per night, the Shire of Montana hobbit homes only sleep up to three travelling companions at a time, so quite expensive, but ideal for a special occasion with two very faithful friends, your very own Frodo and Sam? (HomeAway and Airbnb)
---
6

Geyserville Hobbit Hut, USA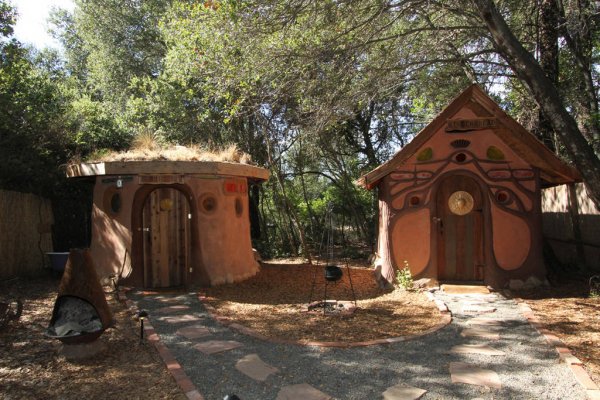 The unique grass-roofed and earthen hobbit hut in Geyserville was constructed with Adobe bricks, making this probably the most environmentally friendly among hobbit houses built outside of Tolkien's original Shire. Host and sculptor Miguel Elliott of Living Earth Structures conducts tours of his Californian property, which also boasts an exotic animal sanctuary; don't fret; there are no Gollums or orks in the enclosure. Famous for its wine-production, Geyserville is located in Sonoma County and has a smattering of restaurants, wineries and bars, enough for hungry hobbits to feed and drink. (Airbnb)
---
7

Hobbit Hideaway, Bellingham, USA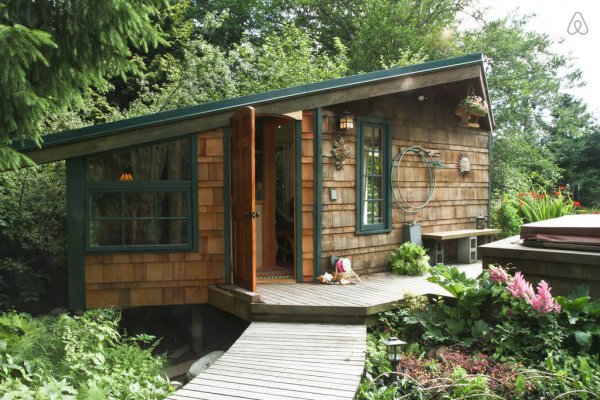 Located roughly mid-way between Seattle and Vancouver, the Hobbit Hideaway in Bellingham is a great place for friends hoping to re-enact Frodo's thrilling boat tour. Go kayaking in the Pacific Northwest, hike in the salty sea air or enjoy the gardens surrounding these hobbit houses. If you're visiting between April and December, watch out for the Farmers Market, held on Saturdays, a great local event with many stalls and live music. Nearby Upper Falls in Whatcom Falls Park will please your inner elf. (Airbnb)
Are you ready to indulge your hobbit habit? Then it's time to book a hobbit habitat!
---
Comments
Popular
Related
Recent