Extreme travel adventures cater to lovers of speed, height, thrills, spills and anything that gets the heart racing and blood and adrenaline pumping. The ultimate rush might involve high-speed cars or launching yourself into the unknown, and it seems that more and more of us are looking for thrilling travel trips on a more regular basis, and not just putting them on bucket lists never to be realized. Here's a selection of some of the top extreme travel adventures – certainly not for the faint-hearted.
---
1

Crocodile Rock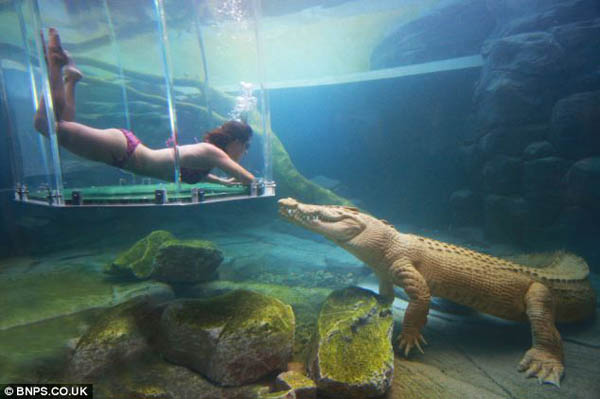 Shark diving is becoming quite common place so if you want to up the ante a bit for your extreme travel adventures, how about coming face to face with huge saltwater crocodiles? Head off to the fabulous city of Darwin on Queensland's glorious coast in Australia and get up close and personal with some of the largest animals on the continent at Crocosaurus Cove. Enter the Cage of Death, the only one of its kind in the world, to come face to face with some of the world's most deadliest reptiles.
---
2

Ice, Ice Baby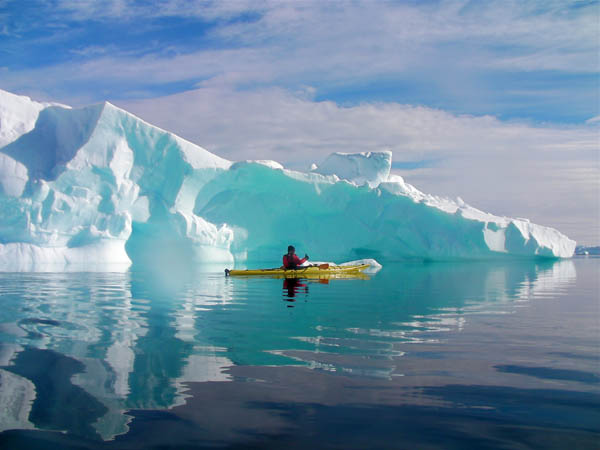 Is there any environment any more forbidding than Antarctica? Probably not, but it also make it perfect for some thrilling travel trips. On an Antarctic expedition you'll camp on the ice, kayak glaciers and go penguin, seal and sea lion spotting. You'll also spot humpback whales if you're there at the right time of the year. If the idea of all this adventure on ice and snow turns your blood cold, you can always opt for a nice safe cruise to see the magnificent sights.
3

Road to Hell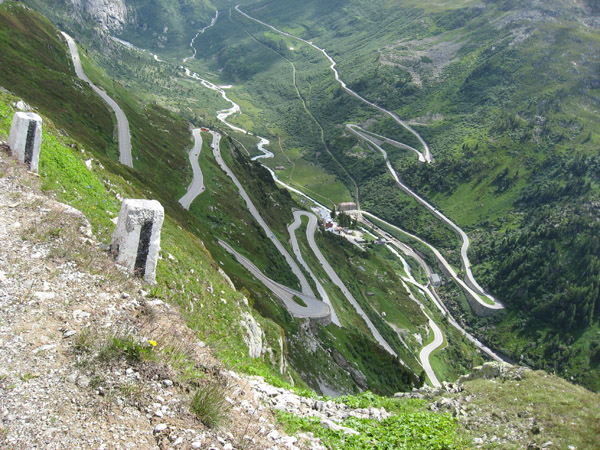 If you think pedaling down to the mall is too hairy thanks to all the traffic and drivers who never notice cyclists, this next adventure trip is not for you. The Yungas Road in Bolivia is widely accepted as being the world's most dangerous road. Running from La Paz to Coroico, the road is single track with a very steep gradient and huge sheer drops down the mountainside on the outside – and no guard rails. Thrill seekers on mountain bikes love to ride the road – especially the 40 mile continuous downhill stretch.
---
4

Take My Breath Away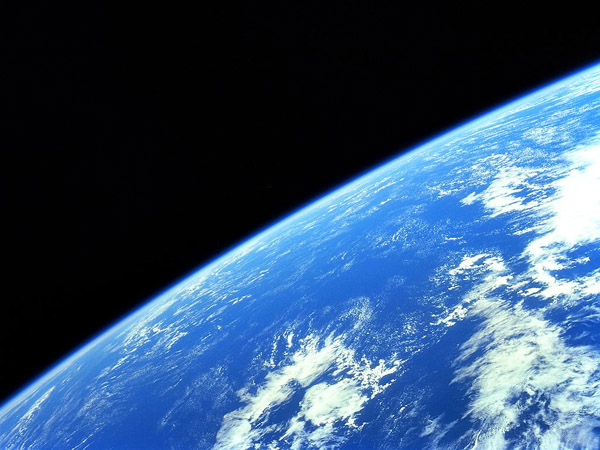 So many extreme travel adventures involve speed – this one involves speed and height. If you fancy yourself as a female Tom Cruise a la Top Gun, how about a trip to the edge of space in a MiG29. You'll need to head off to Moscow to take your high octane ride far up into the sky to a height of 21-22kms (13 miles). You'll be kitted out in a high-altitude pressure suit before you take your seat in the cockpit behind the pilot for the flight of your life with a spaceman's view of the curvature of the earth.
---
5

Rhinestone Cowboy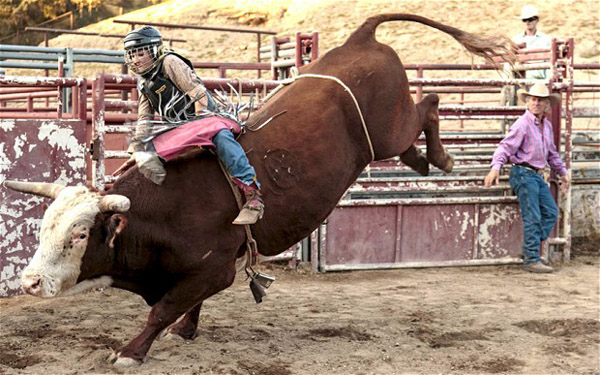 If speed is not your bag but thrills and spills are, forget Tom Cruise and make like Annie Oakley instead. For all budding cowgirls, it is a must to learn to ride a bull. And we're not talking those mechanical ones with nice air bags to cushion your falls. We're talking big, horned, snorting, stomping real life bulls. Be part of a real-life rodeo when you don your cowgirl boots to mount and tame one of these forbidding beasts.
---
6

The Long and Winding Road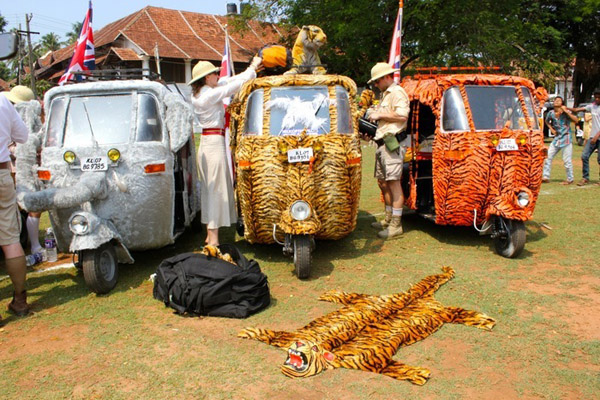 Travel in India is associated with spiritual enlightenment and experiencing a wonderful and diverse culture, but it is also the home of one of the most absorbing extreme adventures. If you've been to India you will be familiar with tut-tuts. These funky little 3 wheeled vehicles are ubiquitous in every Indian city, being the ideal way to navigate streets and road that teem with traffic and pedestrians. Great for traveling short distances but how about 5,000kms (3,100 miles) across India, along roads, which at times, are little more than dirt tracks. Bear in mind that these motorized rickshaws only have the power of about 3 lawnmowers and can only reach a top speed of 55 kmph (33mph). With a choice of 3 Rickshaw Runs a year over 3 different routes, this is certainly a different way to discover this amazing country.
---
7

Born to Run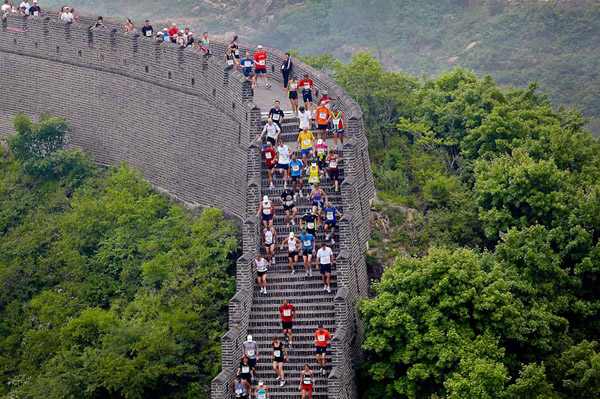 One of the most spectacular sights in the world is the Great Wall of China, and again, probably not something you would associate with extreme travel adventures. If, however, you want to combine adventure with a love of exercise and keeping fit, what better way than to enter the Great Wall of China Marathon? You can join 2,000 other runners on a choice of 3 runs (full marathon, half marathon and a 7.5km fun run) along one of the greatest man-made monuments. Having to holiday in China in order to do this is no bad thing!
What would be your pick of extreme travel adventures? I think I prefer to swim with dolphins rather than crocodiles and sharks, but I love the idea of the MiG trip.
---
Comments
Popular
Related
Recent