Is your dream vacation a swathe of deserted soft sand where you can stretch out to catch some rays, periodically walking to the clear ocean for a cooling dip? We all love beach vacations which is why you have to go pretty far away to find a beach where it's just you and the odd Robinson Crusoe or two. But what if you haven't saved enough pennies to jet off to a paradisiacal desert island in the South Pacific? Well you can look closer to home – like these places
---
1

Awahua Beach, Molokai Island, Hawaii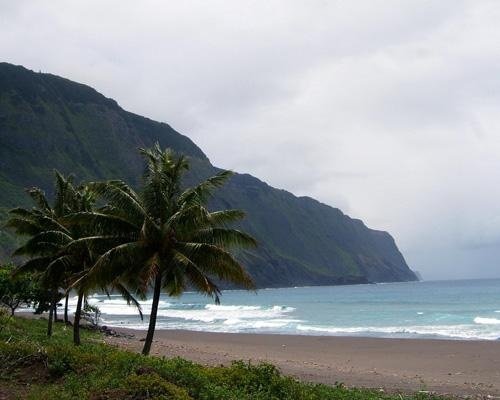 If you're looking for exotic secluded beaches within the US, Molokai Island in Hawaii should be topping your list. Less developed than the other islands in the archipelago, Molokai Island's Awahua Beach is spectacular, black volcanic sands framed by towering sea cliffs and only accessible through a tour group. Molokai used to be a leper colony until 1969 and there are still a few residents living there, so lone tourists are not permitted to wander around on their own.
---
2

Dry Tortugas, Florida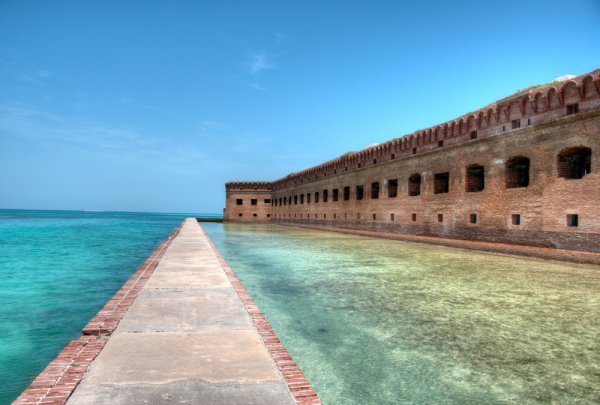 Located at the far end of the Florida Keys, the Dry Tortugas are a collection of miniscule islands that don't have their own fresh water sources, hence the name "dry". Tortugas, or sea turtles, on the other hand, are thankfully still around, because the islands are part of the Dry Tortugas National Park. It's a wonderful place only accessible to a restricted number of travellers each year. Mostly bird-watchers come here to enjoy observing a wide variety of species against an amazing subtropical background. As far as secluded US beaches are concerned, it rarely gets any more remote than this!
---
3

Carova Beach, Outer Banks, North Carolina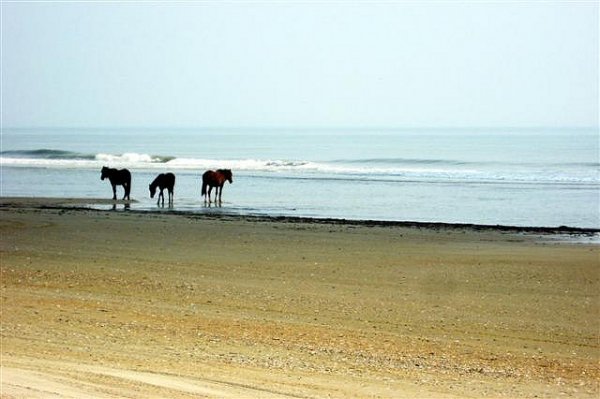 Situated on the Outer Banks, off mainland North Carolina, Carova Beach may not be one of the remotest beaches geographically, but is certainly one of the most secluded US beaches you could hope to find. No paved roads and merely a handful of tourists make Carova Beach and Outer Banks as deserted as a South Sea island. Wide beaches and impressive dunes, a good surf and an abundance of wildlife are the star attractions here. Watch wild horses roam free, see nesting birds or simply lounge around your comfortable rental house and enjoy the Atlantic Ocean view from the comfort of your bed.
---
4

Olympic National Park Beaches, Washington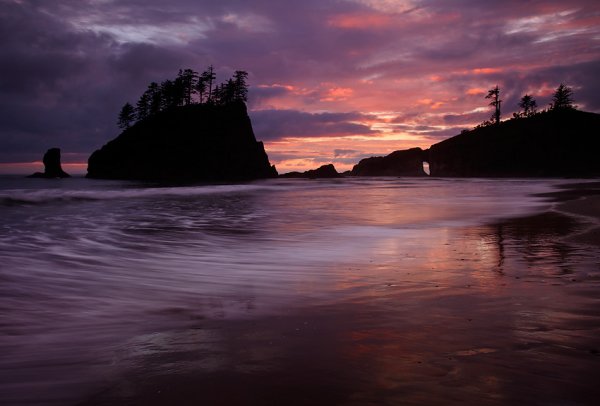 It's hard to pick one from the many gorgeous beaches in Olympic National Park. With most people's propensity to head south for sun, the Pacific North West is left to intrepid hikers to make their way to some of the most beautiful and secluded beaches in the US. Some of the beaches are so unexplored by humans that they don't even have names but they are rugged and rocky and fabulous. More for the photographer, beachcomber and walker than the sunseeker but if the weather is good, you can still find a suitable spot to catch some rays.
---
5

Wildcat Beach, Point Reyes National Seashore, California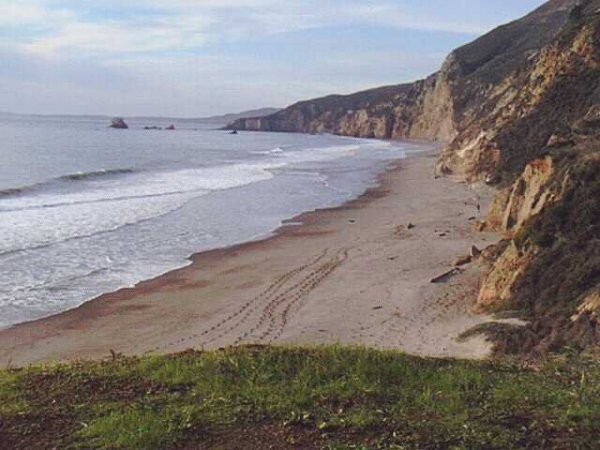 The majority of beaches at Point Reyes National Seashore can only be accessed by boat or by those eager to hike for miles along the seashore. Wildcat Beach can only be accessed by rail and a hike of 5 miles, which takes care of any accidental tourists and parents with screaming kids in buggies. You'll be greeted with breath-taking scenery, whether you hike the 5 miles or take the 7-mile bike route instead, which leads to a camping ground near Wildcat Beach. Look forward to a beachside waterfall and 2.5 miles of deserted beach!
---
6

Roque Bluffs, Maine
So far the list of secluded US beaches has taken you to warm climes, but determined beach fans don't need hot sun and palm trees to feel euphoric. Roque Bluffs State Park in Maine allows you to hike along lovely Englishman's Bay trails that lead to a deserted beach. It may be pebble-strewn but it's still gorgeous in its wild beauty. The North Atlantic is perhaps a little frostier than what your toes are used to, but armed with a wetsuit and that "stiff upper lip" a typical Englishman would adopt, you can still enjoy a swim here, especially at freshwater Simpson Pond, which is marginally warmer.
---
7

Icacos Island, Fajardo, Puerto Rico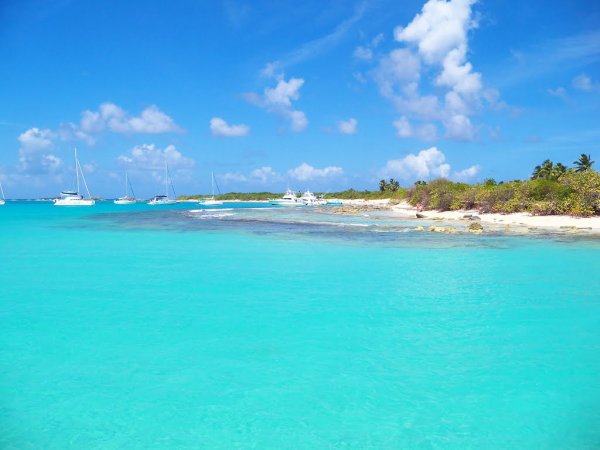 If you want to leave continental USA but still be on US territory, Puerto Rico calls. As well as the main island, there are lots of little treasures dotted around and among them is Icacos Island. You can only reach the island by boat which you can hop on at Las Croabas in Fajardo. Once on the leeward side of Icacos you can enjoy lovely desert island style beaches where you can swim and snorkel with only the fish and rays for company.
Do you think there's a beach here for your summer trip?
More
Comments
Popular
Recent