Want to know where are the best places to see New Year's Eve Fireworks? Since the massive celebrations that heralded in the new millennium, extravagant displays of fireworks have become a feature of New Year's Eve. Sure, we might have had displays in years before 2000, but since then they really have been something to write home about. So let's get right down to it … where are the best places to see New Year's Eve Fireworks around the globe?
---
1

Sydney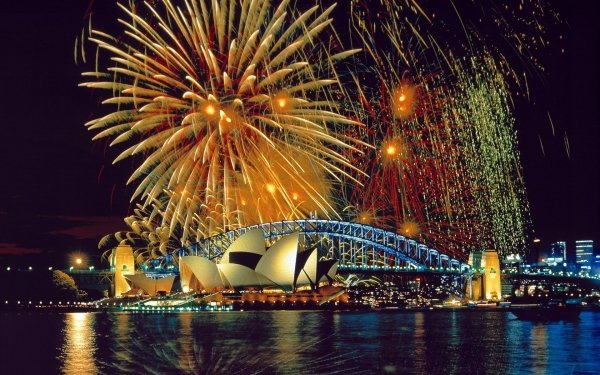 As one of the first major world cities to welcome the New Year, Sydney really puts on a show. The Australian exuberance for a party really spills over into the fireworks display that light up stunning Sydney harbor, with landmarks like the Bridge and the Opera House looking their best. It's a sight that usually features on news bulletins all around the world, but if you're lucky enough to experience it in person, Sydney is definitely one of the best places to see New Year's Eve fireworks.
---
2

Koh Pha Ngan, Thailand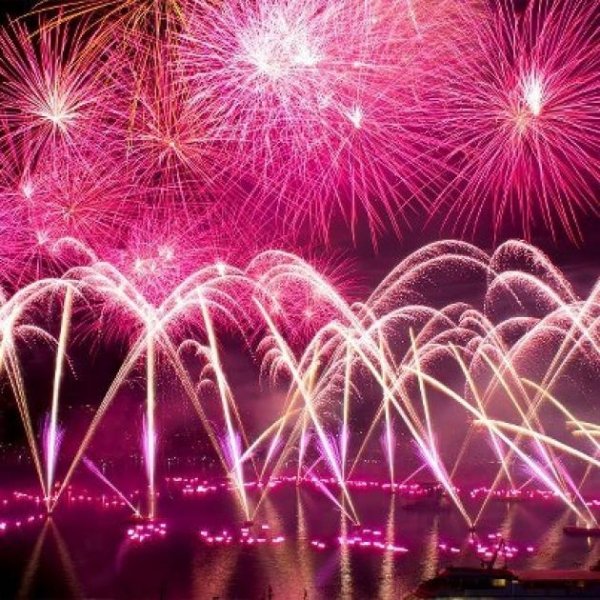 Thailand has become synonymous with fabulous Full Moon Parties and the most fabulous of them all takes place on Sunrise Beach in Had Rin on the island of Koh Pha Ngan. The party starts as soon as the sun goes down and ends long after the midnight fireworks have let out their final bang, whizz and pop. In fact, the partying doesn't stop until late into the afternoon of New Year's Day.
---
3

Goa, India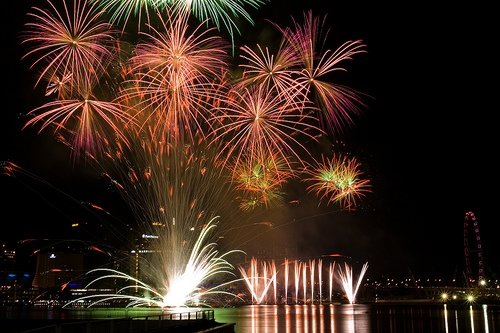 If you love the idea of dancing on a beach under a carpet of stars, briefly interrupted by the brilliance of fireworks, India's party state – Goa – is the place to spend New Year's Eve. Join fellow revelers to twirl and jig on the beach with the sand between your toes, reflections of fairy lights strung between the palm trees twinkling on the water. If you want noise and mayhem, head to Anjuna or a more sedate celebration can be found at Palolem.
---
4

London
With landmarks that are familiar to an entire global audience, and with the usual aplomb with which the UK capital does every celebration, London's New Year's Eve celebrations are spectacular. Based on the Thames opposite the London Eye and near to the Houses of Parliament, Big Ben strikes midnight and the sky is illuminated with flashes and pops of brilliant color and The Embankment and Trafalgar Square are filled with cries of ohh and aah. While we're in the UK, I must give a huge shout out for Edinburgh's New Year's Eve celebrations too. Hogmany is a hugely important celebration in Scotland and they always see in the New Year with style, with many traditions.
---
5

Berlin, Germany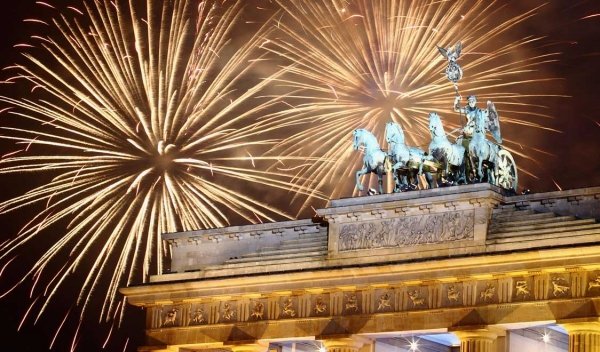 One of the best cities in Europe to celebrate New Year's Eve is the German capital. Always hip and happening and up for something different, celebrations kick off with Berliner Silvesterlauf – the annual fancy dress pancake race. Crowds (about 1.2 million people) then gather around the Brandenburg Gate for the mother of all parties. The fireworks are crazy good and as well as the city's official display, there are local displays and families letting off their own all over the city.
---
6

New York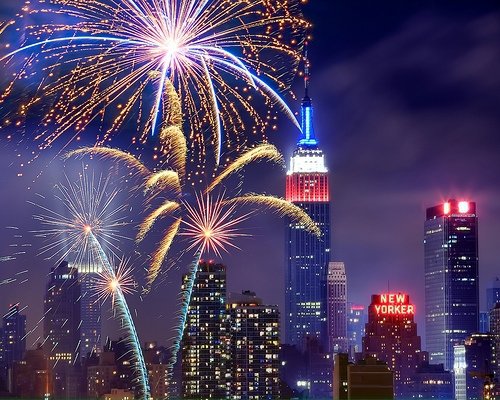 By far one of the best places to see New Year's Eve fireworks and experience a fantastic celebration is Times Square, New York. While the pyrotechnic display is awesome, it's the unique and positively charged atmosphere that draws people. Live performances of top stars and a burst of pyrotechnics every hour until 11:00 pm whets the appetite for the main event, the dropping of the ball, signifying the old year is past and the New Year is beginning. After the ball drops at midnight, a 60 second fireworks display graces the sky as confetti falls on the revelers.
---
7

Disneyland – Well Disney Parks Anywhere Really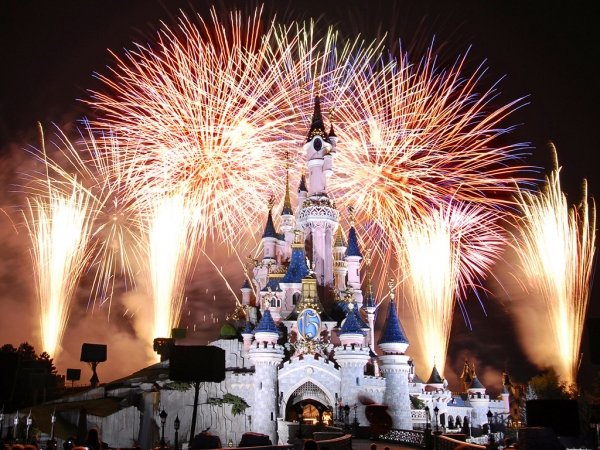 Disneyland is a great family-friendly place to spend New Year's Eve! After all, it's where the magic beings. With Sleeping Beauty's castle as a backdrop, it's difficult to imagine a more beautiful fireworks display than one created by the people at Disney. Famous for its fireworks displays year round, the holiday shows are even more extraordinary. The "Believe in Holiday Magic" show runs through the holiday season, but there is an additional show at midnight to ring in the New Year.
---
8

Rio De Janeiro, Brazil
As so often, Copacabana Beach is the best dressed girl at Brazil's New Year's Eve parties. It's midsummer in Rio but two million partygoers gather on one of the world's most famous stretches of sand to view the incredible fireworks display. Festivities usually kick off around 8pm with live music to get everyone in the mood. And oh, if you're going to be in Rio for the New Year show, wear white. It's traditional and said to bring you luck for the coming year.
---
9

New Orleans, USA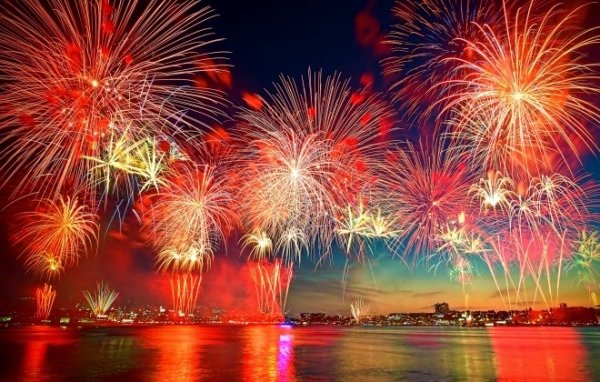 New Orleans is a city that knows how to party, and the New Year's celebrations are no exception! A 15-minute fireworks display is launched from twin barges anchored mid-river, and is ranked one of the best displays in the nation. Furthermore, you can watch the fireworks from one of two paddleboats, the Natchez or the Creole Queen. In addition to being very close to the fireworks display, there may also be a buffet or open bar.
---
10

Dubai, UAE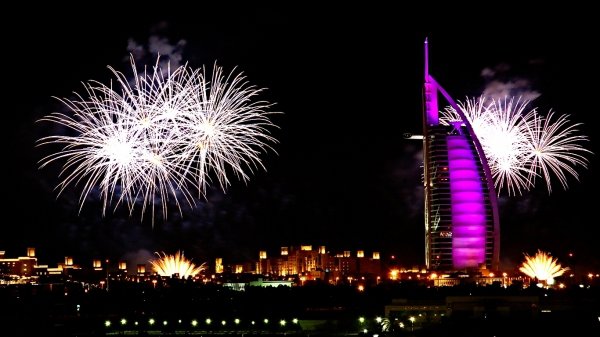 Everything in Dubai has to be bigger, last for longer and be more lavish. While it hasn't yet cemented itself as one of the great places to see New Year's Eve fireworks, it won't be long before it does. Having set the world record on 31 December 2013 for the biggest firework display ever – it covered 99.4km of seafront and featured 450,000 fireworks – it's worth tuning in to see if this year's display, centered on the world's tallest building, the Burj Khalifa, will be even bigger.
If you are in one or are going to one of these fabulous destinations – lucky you! If you're celebrating at home, in your local park or at a friend's – lucky you too, because the spirit of New Year is within you, no matter where you celebrate it. I hope you're with friends, family and loved ones and that there's maybe a special someone to share a midnight kiss.
More
---
Comments
Popular
Recent