It's a pre-requisite that the places to go glamping have to be gorgeous. And if you're wondering why, it's because glamping is glamorous camping. There's nothing glamorous about pitching a flimsy two-woman tent in Famer Giles's top field. Places to go glamping make the most of fabulous settings and have seriously stylish facilities. Just like these:
---
1

Minaret Station, New Zealand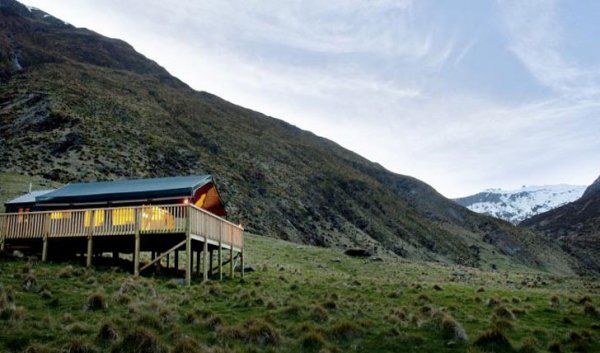 One of the best places to go glamping if you're looking for isolation is Minaret Station. Opened in 2010, this is the first luxury tented lodge in New Zealand and it stands proudly near Lake Wanaka in the heart of the Southern Alps. The place is so secluded that the only way to get there is by helicopter. Talk about making an entrance!
---
2

Perdue, Tukey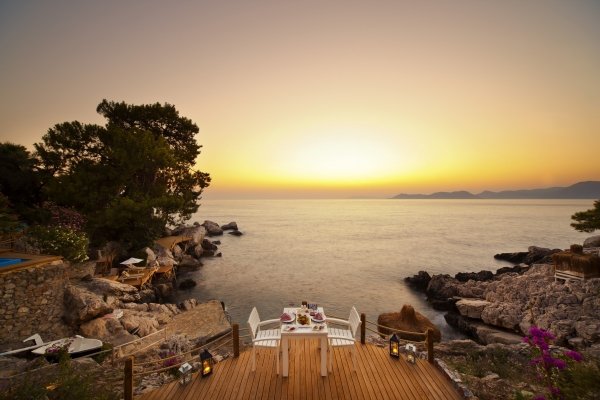 Hidden away south of Olu Deniz on the beautiful Turkish coast, Perdue gets points both for its amazing location and its 8 safari-style suites, with their private sun decks, thatched roofs and sunken Jacuzzis. This glamping location is designed specifically for relaxation, with no noisy nightlife and no one under 18 years old allowed. But who wants crazy nightlife when you can spend all day relaxing in an infinity pool, stroll through secluded gardens, get an exquisite massage or snooze in a hammock?
3

Arrieta Beach Yurt, Lanzarote, Spain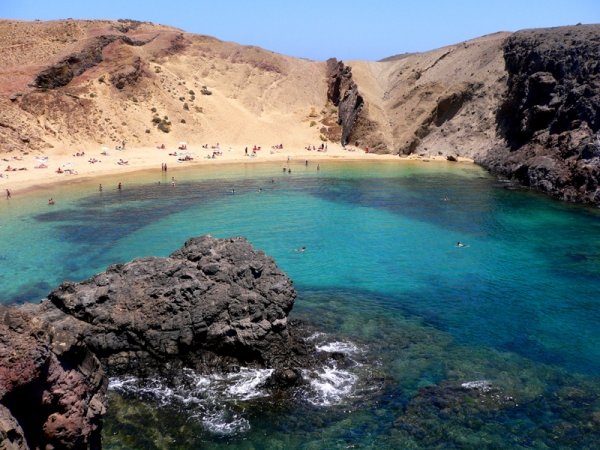 This is one of the places to go glamping that deserves a long stay. It is located on the Canary Island of Lanzarote, at Finca de Arrieta - a resort so eco-friendly that it is completely off the grid. The place has a main bedroom yurt, kitchen, terrace, private shower room, and a "palm pod" that can be used as an extra bedroom or a living area
---
4

The Ranch at Rock Creek, Montana, US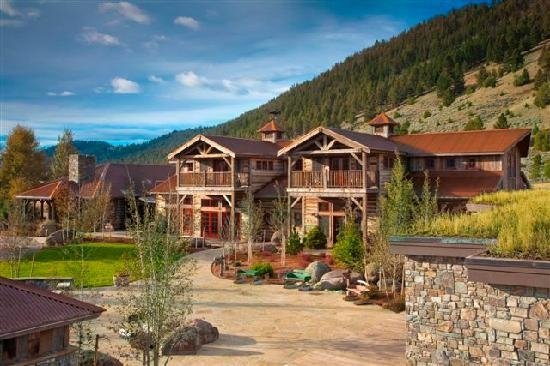 The ranch was once a billionaire's home, but it is now a luxury resort that also has delightful glamping options, including the Family Canvas Cabins. They have a rustic feel to them but offer top-notch conditions, including gas fireplaces and screened-in porches.
---
5

The Clayoquot Wilderness Resort , Tofino, Canada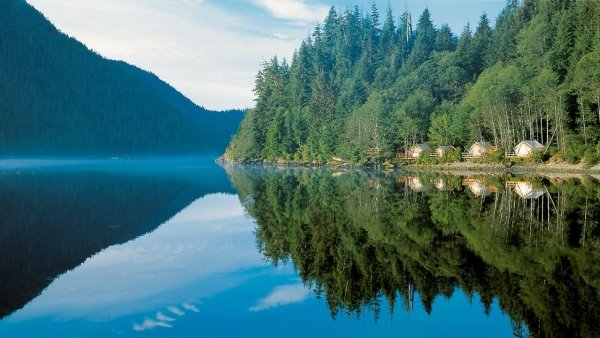 Speaking of memorable arrivals, the one at Clayoquot surely takes some beating. You can go on an amazing seaplane flight from Vancouver to get there, or take a boat from Tofino. The lodging conditions are pretty cool too – the resort has twenty large tents either hidden among the trees or spread along the water's edge, fitted with antique dressers, comfy beds, oil lamps, wood stoves and even vintage china.
---
6

Kuro Tarangire, Tanzania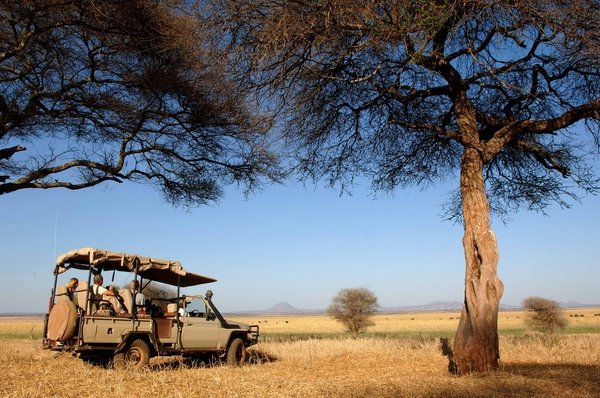 Luxury tents have been a trend in Africa for quite a while now, but one of the places to go glamping you should really check out is the recently opened Kuro Tarangire, located in northern Tanzania. The site is fitted with 6 tents with verandas, comfy beds and en suite bucket showers, and it is built to be as environmentally-friendly as possible.
---
7

The Jawai Leopard Camp, Rajasthan, India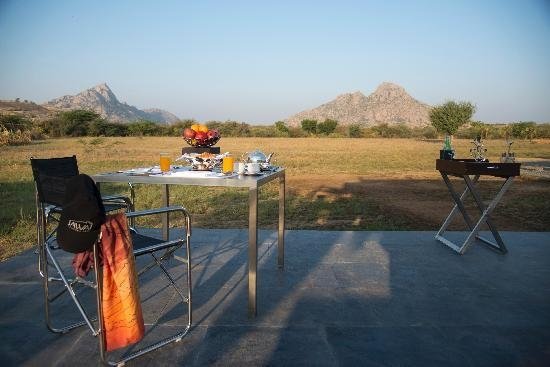 Another one of the more exotic glamping locations you shouldn't miss out on. The camp, only open since December 2013, has 8 luxurious tented suites, built in a contemporary-classic style and each fitted with a private deck. As for the fun things to do here, note that they also have a library and a spa, and (as you might have guessed) the staff organizes leopard-spotting safari trips. They really seem to have it all covered!
---
8

Warwick Castle, Warwick, England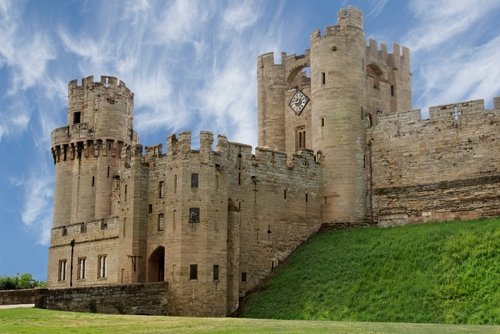 The 41-tent Glamping Village set near the mightily impressive Warwick Castle has recently added 3 new luxury tents, each truly suited for a king. They each come with four-poster beds (complete with velvet throw and swagged scarlet curtains), an oak storage chest, wooden thrones and… a suit of armor!
---
9

Longitude 131°, Australia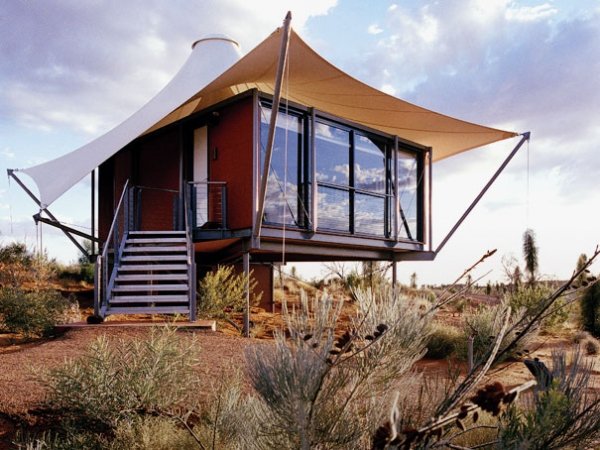 You don't have to rough it in to experience the amazing Australian outback. Want to open lie on a king-size bed and look through your tent flap to a view of Uluru? Then where you head to is Longitude 131°, one of the longest established places to go glamping. Experience stylish décor, crisp white linens and en-suite bathrooms in the wild Australian bush.
These glamping locations really do take camping to another level. Would you go glamping?
---
Comments
Popular
Related
Recent