Travelling, especially when you're young and haven't got a job to rush back to, broadens the intellectual horizon, can bag you lots of new friends in interesting places and teaches you an abundance of new skills and stuff about yourself. But you don't want to follow the herd! There are lots of exciting, unusual destinations that aren't infested with busloads of tourists snapping away at selfies without bothering to look at their surroundings. Here is a selection to get you started on the "secret destinations" route:
---
1

Kotor, Montenegro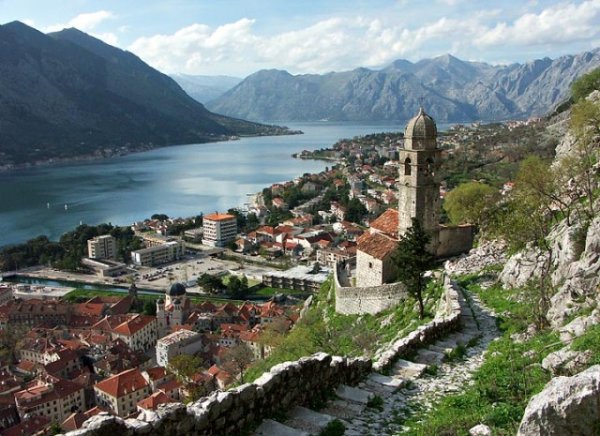 Sitting on the banks of Boka Kotorska, a gorgeous Adriatic bay, Kotor seems to have evaded time, the terrible reaper. It's like entering a time-bubble, where cobbled streets and towering stone structures, some of which dating back to ancient Roman occupation of Montenegro, vie with medieval Gothic buildings that are magical in their fairytale style. You won't want to leave!
---
2

Rovaniemi/Ranua, Finish Lapland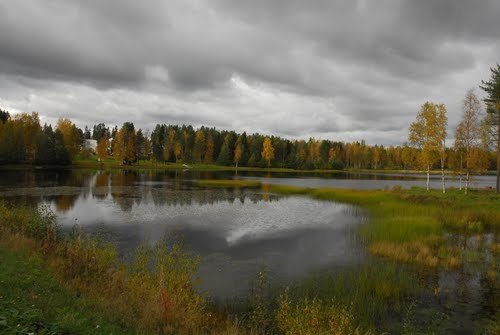 Lapland is a magical place in winter, complete with reindeer sleigh rides and stunning Aurora Borealis aerial displays that illuminate the sky in hues of orange, purple, red, yellow and green. Ranua is a peaceful place lacking the thousands of tourists who come in search of elves and Santa's home, ideal for spending Christmas with new friends. But go in summer to avoid the crowds and when it is majestic in its verdant beauty.
3

Neuchâtel, Switzerland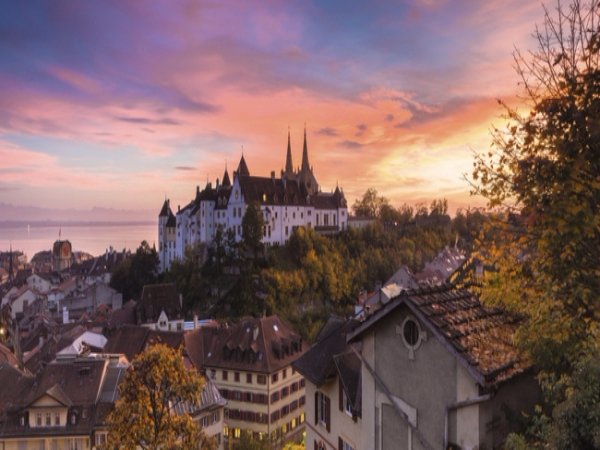 Literally meaning "New Castle", this Swiss town is a Mecca for history buffs from across the world. You can lose yourself in museums for days at a time and stare at highly realistic statues of medieval knights, wondering if one of them is going to club you over the head with his mace. Don't miss the Jaquet-Droz Automata exhibits, which comprise of three 18th century machines that could be called the first ever robots built by man. Each performs a different task: playing music, writing and drawing.
---
4

Menara Gardens in Marrakesh, Morocco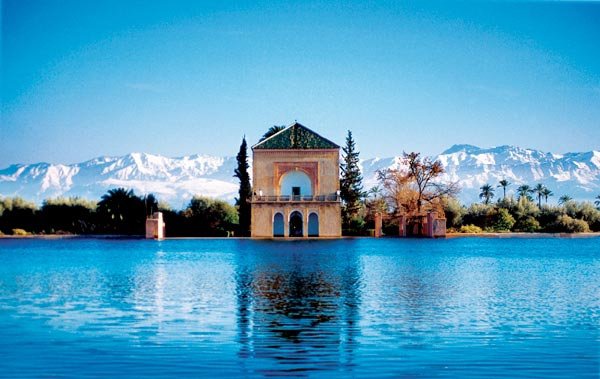 Marrakesh was hip and trendy in the 1960's and 70's but lost out in the 80's and 90's to places like Turkey and Mallorca. The Menara Gardens were created in the 12th century, boasting olive groves and orchards that are simply stunning to see under the merciless Moroccan sun. It's a welcoming city, where you can expect to find traditional Islamic hospitality and the occasional grumpy camel.
---
5

Visby in Gotland, Sweden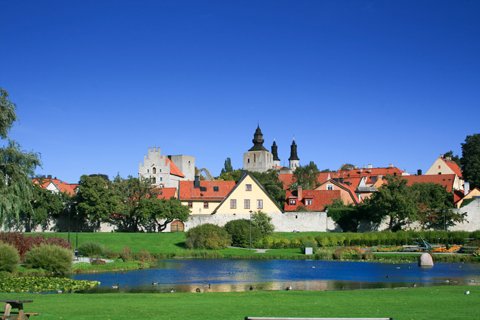 Situated centrally in the Baltic Sea, the island may be cold, but Visby is a charming medieval town that will give you a warm welcome. Walk along the ancient walled fortification and peer up at the watch tower, a UNESCO World Heritage Site protected construction positively oozing with romance and images of knights in shining armor. The town offers visitors lots of fun-packed attractions.
---
6

Trier, Germany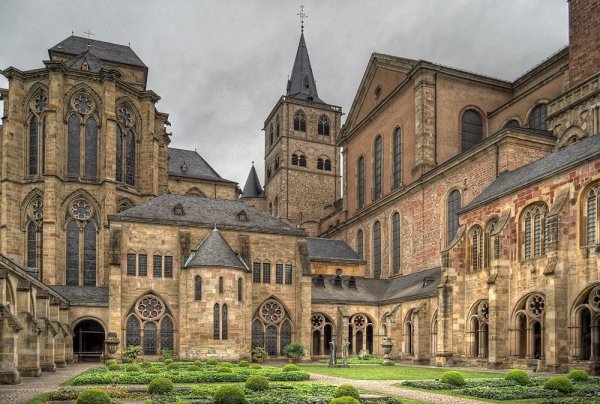 Trier is one of Europe's oldest cities, boasting a castle that seems to come straight out of Brothers' Grimm fairytales. Ancient Roman baths, medieval walled fortifications and an abundance of Gothic architecture make this 2,000-year-old city one of Germany's most fascinating destinations.
---
7

Derinkuyu, Turkey – Underground City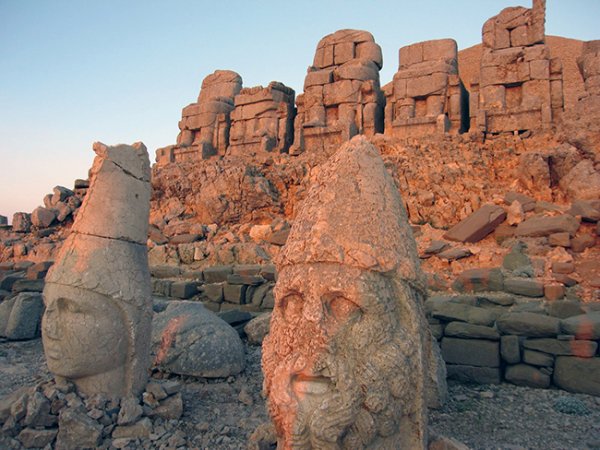 The Cappadocia region features unique rock formations that ancient Turks used to carve homes into. The 5,000-year-old city Derinkuyu boasts a network of tunnels that connect the various parts of this subterranean city, spread out over 11 underground levels. There are hundreds of entrances, making you feel like a little ant in an ant hill.
---
8

Ptuj, Slovenia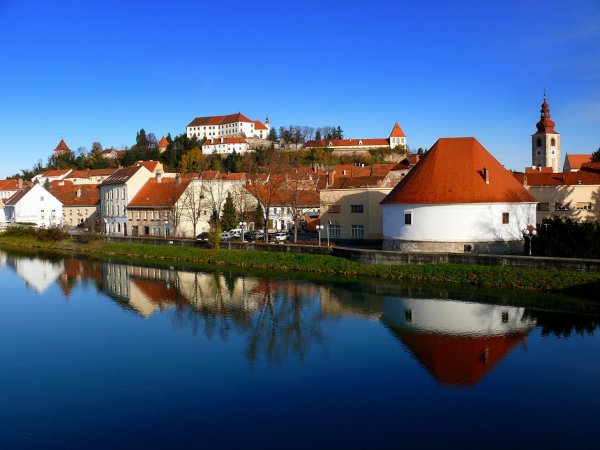 Small but beautiful and historically fascinating Slovenia has many interesting sites that are worth spending time at. The city of Ptuj is often overlooked in favor of the capital Ljubljana, but it's a great place to visit, especially during the 10-day pagan festival in spring. Ptuj will remind you of those fairytale towns found in snow globes.
---
9

The Black Desert, Egypt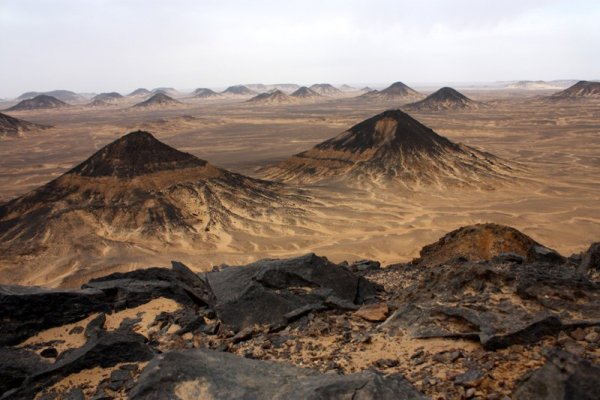 While everybody heads to Cairo Museum or Sharm El Sheik Red Sea resorts, go to see the black pyramidal mounds that emerge from the yellow desert sands like alien structures some 30 miles from Bawiti. Close by you'll find dazzling white desert sands, giving you a good idea what alien worlds on other planets must look like.
---
10

Tanjung Putting National Park, Indonesia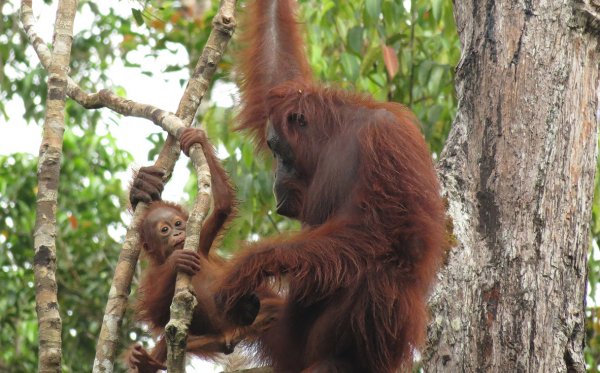 Also alien looking, but for totally different reasons, Indonesia's Tanjung Putting National Park is a veritable riot of flora and fauna that seems otherworldly in its abundance. Meet the charming and slightly mischievous orangutan, a highly endangered ancestor of mankind, and lose yourself in this "Jurassic Park" style habitat.
---
11

La Boca in Buenos Aires, Argentina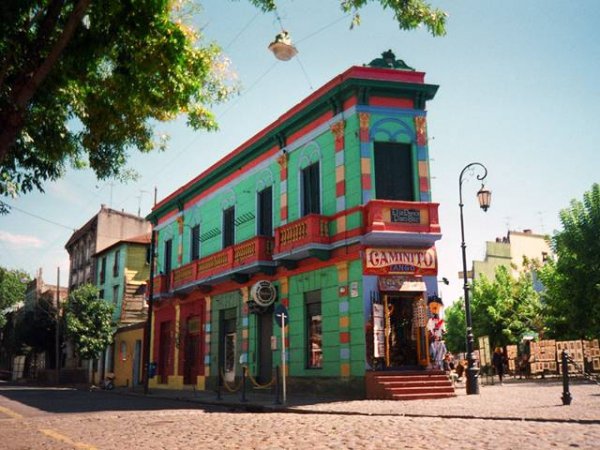 If you like to dance and swing your hips to sensuous music, La Boca district in Buenos Aires will appeal to you. Vibrant colors will greet you as you walk the streets in search of the best tango venue.
---
12

Garajonay National Park, Canary Islands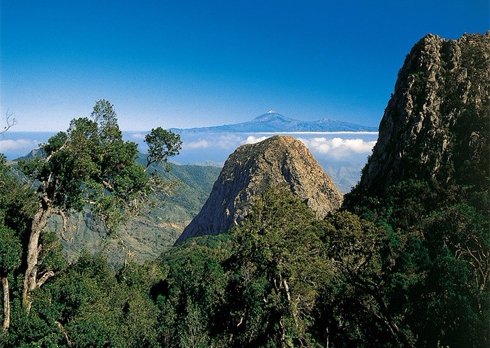 The Canary Islands are a haven for wildlife and nature lovers. Garajonay National Park on La Gomera is stunning, a magical world you won't want to leave for weeks. Imagine you're Lara Croft the Tomb Raider or Indiana Jones out on an adventure, and you get the picture.
---
13

Samarkand, Uzbekistan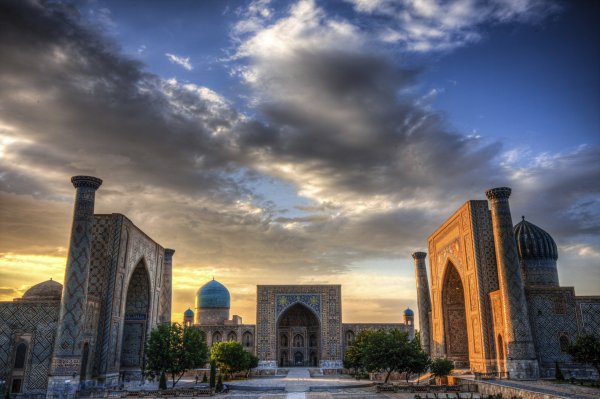 Although not one of the safest travel destinations at the moment, Samarkand is a magical place that will remind you of Scheherazade's 1000 Arabic Nights and scenes from Aladdin at every turn.
---
14

Khimsar Dunes Village, India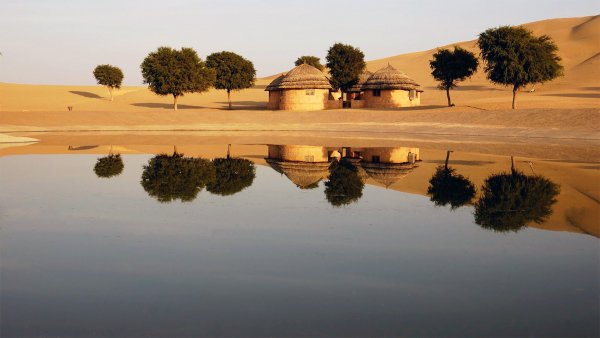 Emerging from the sands like the Egyptian sphinx, Kimsar Dunes Village is a little oasis with its own body of water ringed by palm trees and Jungle-Book-style huts. Comfortably furnished and quite spacious, these huts make for a good base from which to explore this lush Indian countryside.
---
15

Yekaterinburg, Russia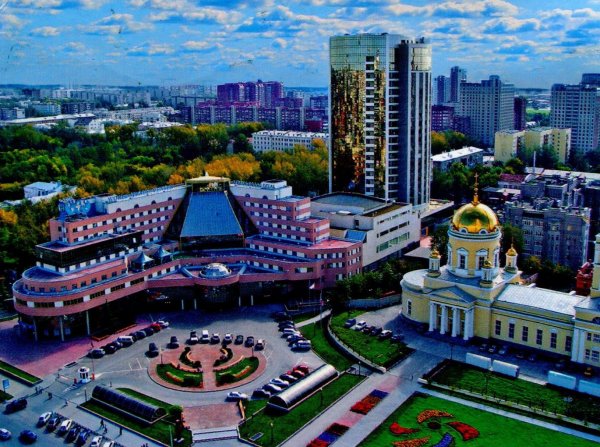 From the psychedelic colors of its salt mine to Yekaterinburg's giant circus tent that seats 2,000 at a time, the town is a lively place where you should expect the unexpected historical curiosity to surprise you at every turn.
---
16

Marsaxlokk, Malta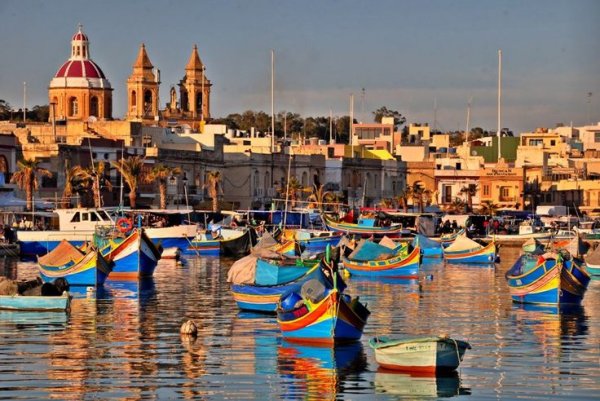 The village and port offer locals little more excitement than fishing and football, but it's such a charming place to come and watch traditional fishing boats in their brightly colored patterns head out of a morning that you don't mind there not being any thrills or excitements.
---
17

Hunter Valley, North of Sydney, Australia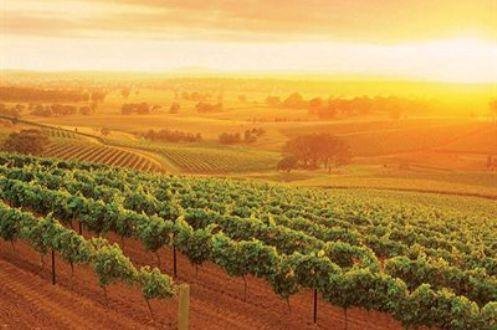 Sydney is of course famous, but there are far more things to see than the Harbor Bridge or the Opera House. A tour of Hunter Region's vineyards for example is not just romantic, but also very informative - and yummy, when you get to taste some of the wines they produce.
---
18

Badija Island, Croatia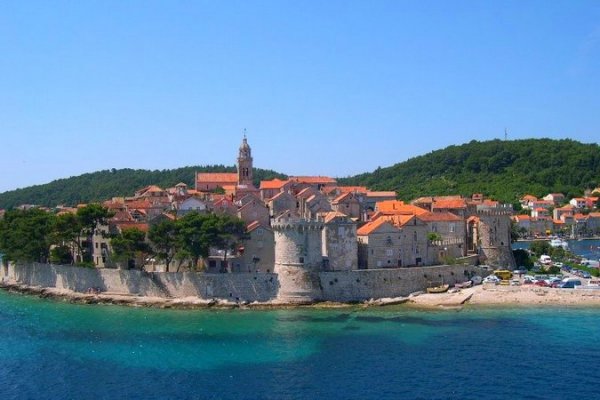 Overlooking the Adriatic Sea, Croatia is a beautiful country that has many popular seaside resorts, but try Badija Island instead, which is off the beaten tourist trail. It has preserved its idyllic green pastures and clear waters, historic buildings and hiking hills without too much influence from tourism.
---
19

Cat Island (Tashirojima), Japan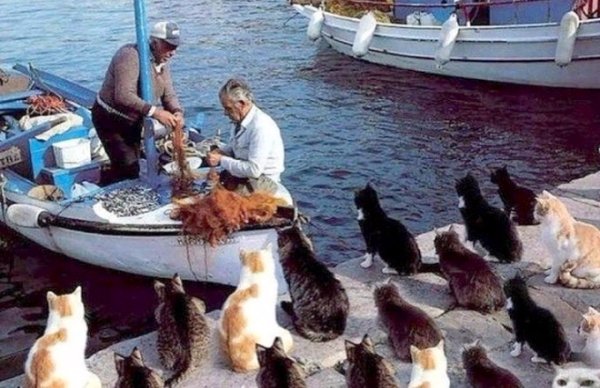 It couldn't possibly be called by any other name, the place is overrun with kitties! Cats outnumber people here, because villagers loved their feral cats so much they let them multiply to their little furry hearts' content. Dogs are not permitted on the island, and if you're allergic or don't like kitties - don't go to Cat Island. Meow!
---
20

Saksaywaman near Cusco, Peru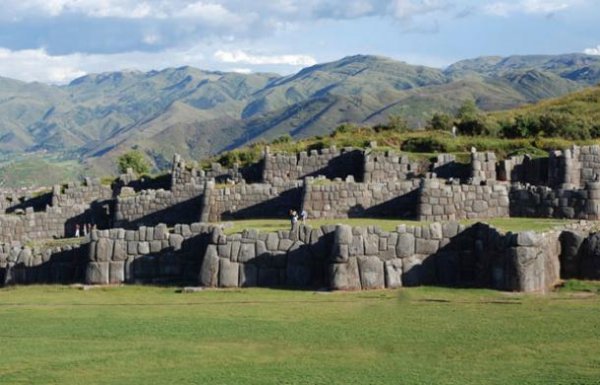 Not far from the more famous site of Machu Picchu, Saksaywaman (pronounced it sounds roughly like "sexy woman") is a huge archaeological park near the city of Cusco dating back to the Incas. There are more than 200 individual sites that most tourists never bother visiting.
---
21

Ittoqqortoormiit, Greenland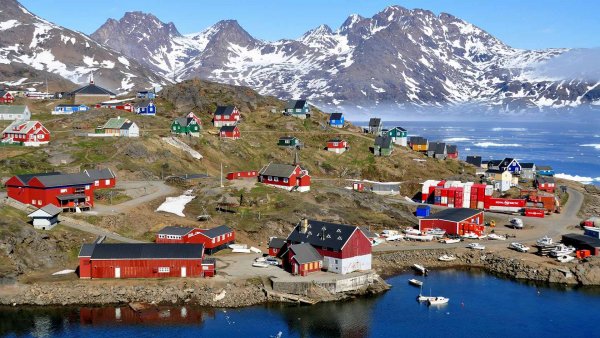 Strangely, Greenland rarely makes it onto bucket lists; maybe it's because its arctic weather is putting people off. But there are parts not covered in permafrost or blasted by icy winds - expect green lushness in Greenland! Ittoqqortoormiit is an ideal base for Northeast Greenland National Park, or join a guided tour to see the world's longest fjord.
---
22

Bruges, Belgium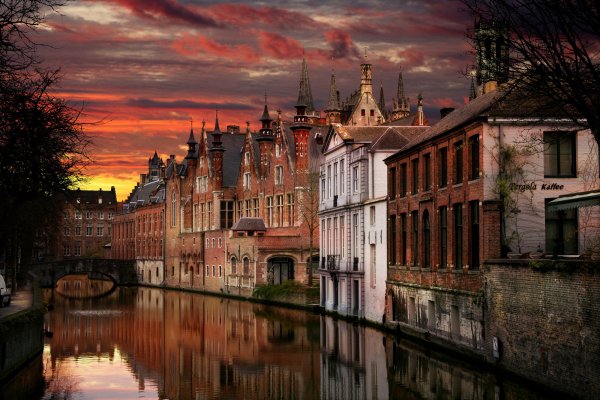 Stunningly beautiful, Bruges often misses out on the main tourist throng, but it's hard to see why. Filled with some of Europe's finest examples of 17th century Dutch architecture, Bruges is traversed by canals like a mini Amsterdam. Home to Michelangelo's sculpture "Madonna and Child", the town is a must-see for anyone interested in art. It was the only sculpture of Michelangelo's that was erected outside of Italy's borders while he was still alive, proving his fame had spread well beyond his home country during his life time.
---
23

Ulan Bator, Mongolia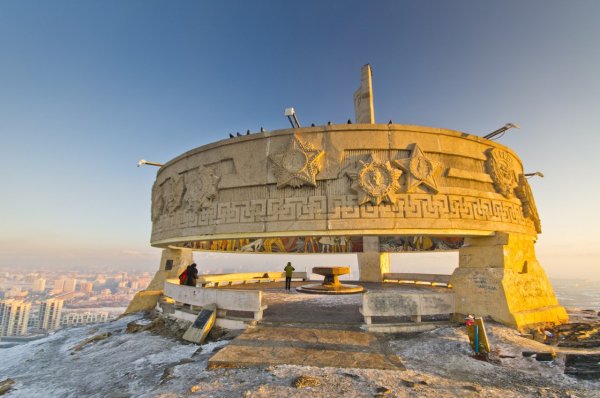 Once the largest empire on Earth, Mongolia is still a huge place. Its capital is brimming with monasteries and museums that house many treasures from the country's turbulent past. Be sure to visit the Winter Palace, where the Bogd Khan used to have his residence, for it is very educational and quite stunning.
---
24

Bologna, Italy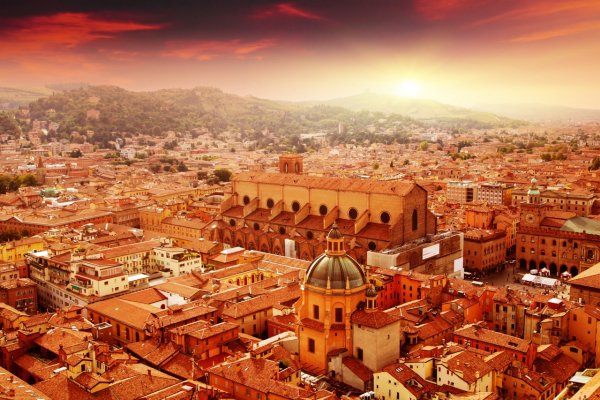 Host to one of the most important children's literature fairs in the world, Bologna is perhaps more famous for a certain type of processed meat and pasta sauce. Brimming with restaurants thanks to its delicious cuisine, Bologna is a charming place full of imposing medieval architecture and Renaissance buildings that can rival many of Italy's more famous cities.
---
25

Greenacres Park in New York, USA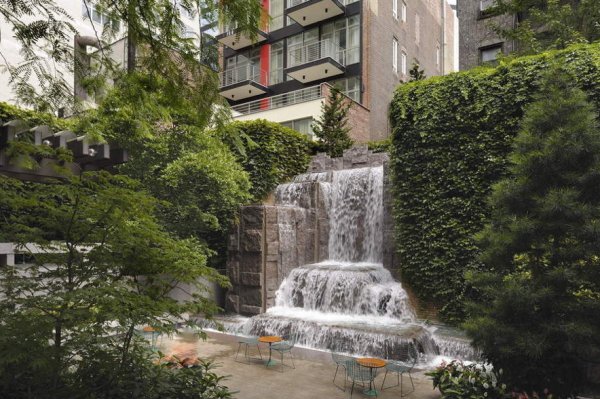 New York is one of the most visited tourist destinations in the world, but rarely do people venture off the beaten track to see Midtown East's hidden treasures. Greenacres Park is one of them, boasting a waterfall and splendid planting to help you relax after your busy sightseeing at Times Square and Rockefeller Center.
---
26

Tsodilo, Botswana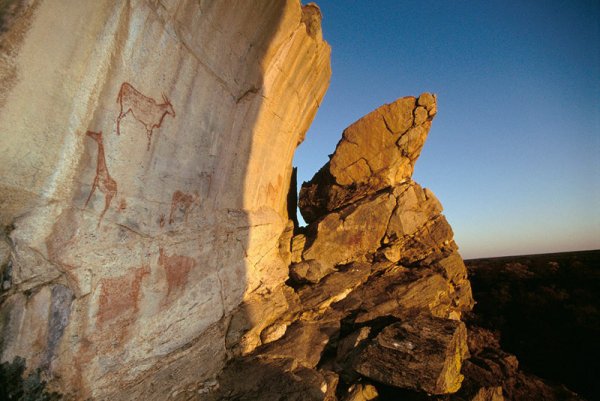 Botswana is one of humanity's cradles and has the prehistoric wall art to back up their claim. Here the earliest Homo Sapiens artists left their handiwork, depicting herds of animals that have managed to survive millennia in caves once occupied by our ancestors. It's like opening a window into pre-history when entering one of several hundred such caves found in Botswana so far.
---
27

Nis, Serbia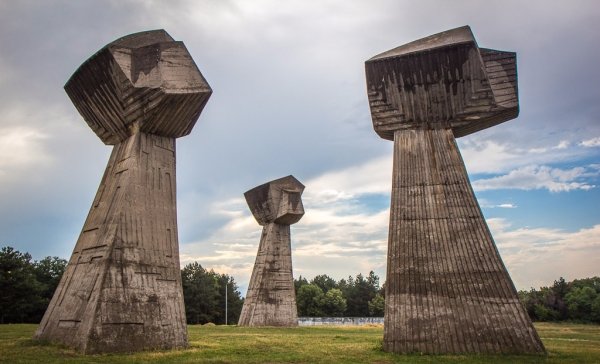 Famous for being the birthplace of Constantine the Great, Nis in Serbia is one of those majorly important historic sites nobody seems to have heard of outside university lecture halls. See Skull Tower, built by the Turks, or the three stone fists pointed at the sky at Bubanj, and you'll wonder why.
---
28

Baikonur Space Complex, Kazakhstan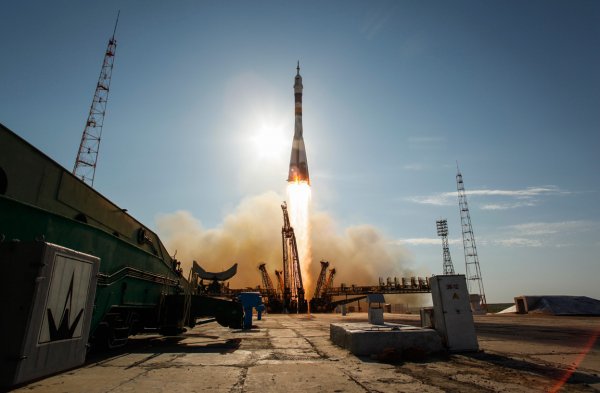 Forget Borat and those stupid jokes, Kazakhstan is just as modern as everybody else's country and has something few others can boast: a cosmodrome. The Baikonur Space Complex is now open to the public, so buy a ticket and risk a glimpse at spaceships taking off into the heavens. This is ET, going home!
---
29

Hallstatt, Austria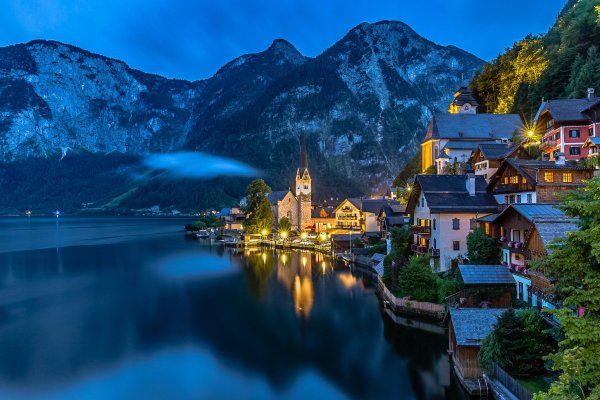 Looking like a setting out of "Lord of the Rings", Hallstatt has been a salt producing town since the early Iron Age, which brought untold riches to the area throughout history. Take a tour of the oldest salt mine still in existence, marvel at charming historic sites and monuments that represent old-world Austria at its best.
---
30

Olomouc, Czech Republic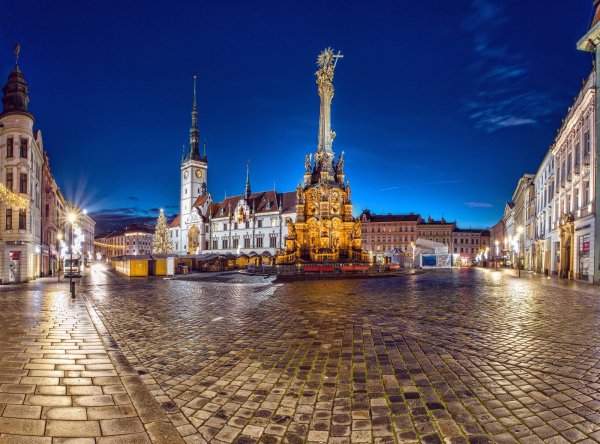 Prague is overrun with foreign visitors all year round, so it's hard to get chatting to an actual Czech person, but in Olomouc it's easy to get talking, since there are so many amazing historic things to chat about with locals: the gold studded carriages on display at the Museum of Art, a rare and unique astronomical clock and the Holy Trinity Column are only some of the interesting sites on offer to broaden a traveler's horizon.
---
31

Luxemburg City, Luxemburg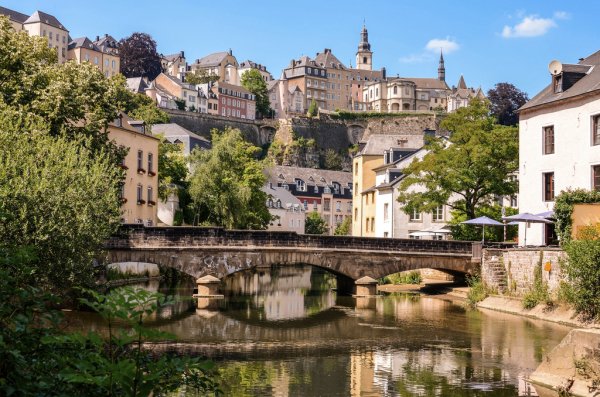 Feeling like historic Europe in miniature, Luxembourg is a tiny country that is by and large unknown to the outside world. Brimming with interesting and architecturally beautiful buildings, Luxembourg City is expensive but offers its citizens the highest quality of life. Try some of the bakeries and their traditional apple pies and you'll know it's true.
---
32

Morskie Oko in Tatra National Park, Poland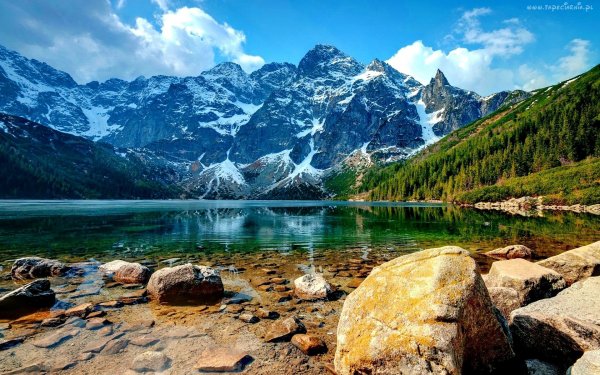 Meaning "The Eye of the Sea", Morskie Oko's verdant green mountains overlook a dazzlingly blue lake that appears to be staring into the skies like a giant's eye. This is the largest lake in Tatra National Park and a wonderful place to come and enjoy water sports in tranquil surroundings.
---
33

Huacachina, Peru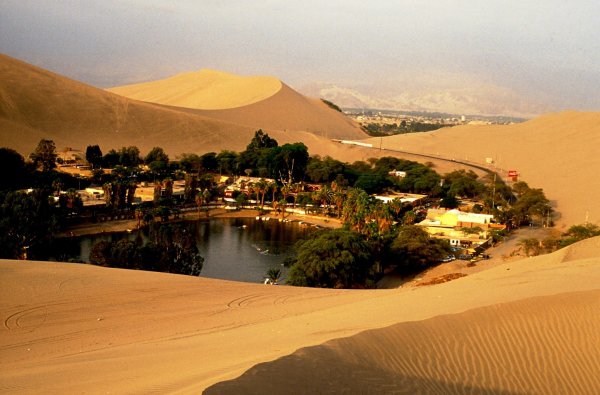 This little oasis reminds one of those little places Herge's Tintin visits whenever he ends up in the middle of a desert. It's a secret little paradise though, with welcoming locals and a small lake surrounded by lush vegetation that is quite dreamy. Completely off the tourist trail, Huacachina is the very essence of traditional Peru.
---
34

Hotel Viru in Tallinn, Estonia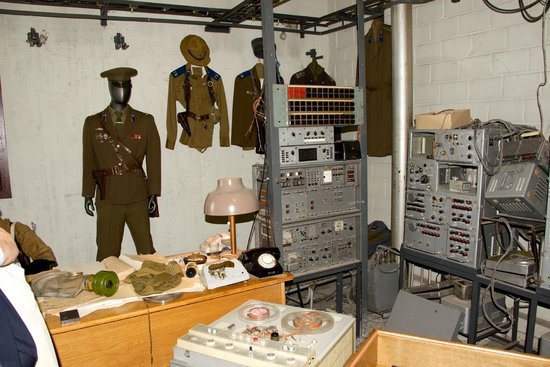 Estonia on the Baltic Sea coast was under Russian occupation for a long time, its population oppressed by KGB surveillance for decades. Tallinn's Hotel Viru was one of their secret headquarters and as a consequence, it had a secret floor where very room was filled with surveillance equipment. The hotel is now a KGB museum and a must-see attraction for anyone interested in the Cold War Era.
---
35

Triglav National Park, Slovenia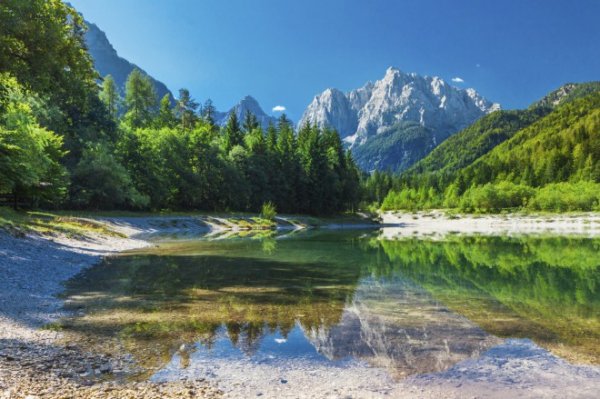 Surrounded by tall mountains, the Triglav National Park boasts an abundant flora and fauna that will delight nature lovers and outdoor living fans alike. Go hiking or enjoy water sports, pony-trekking or simply taking deep lungfuls of fresh, unspoiled air while lying on your back in the grass, counting the clouds. Slovenia is unspoiled by excessive infrastructure because the country wants to preserve nature at its best.
---
36

Vylkovo, Ukraine – Danube Delta Biosphere Reserve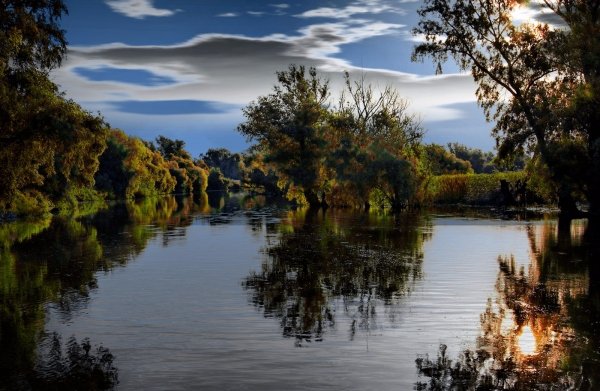 Dubbed the Ukrainian Venice, the sleepy little town of Vylkovo overlooks the Danube River and is traversed by several canals that are lined by splendid examples of Orthodox Christian architecture. Go fishing or hiking in the peaceful Danube Delta Biosphere Reserve.
---
37

Green Lakes in Vilnius, Lithuania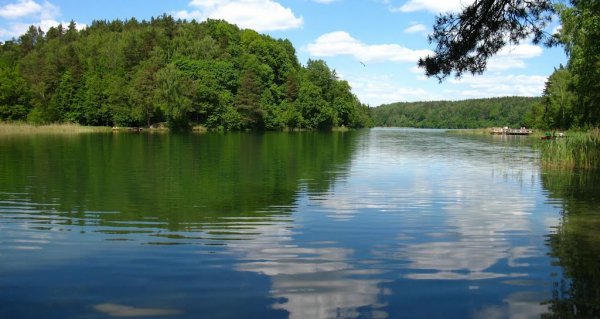 Not many tourists bother to hike to the Green Lakes, which lie deep within the Verkaii Nature Park. Enjoy untamed nature pure by going swimming, hiking, canoeing or kayaking. Spring is the best time to visit for birdwatchers.
---
38

Hainan Island, China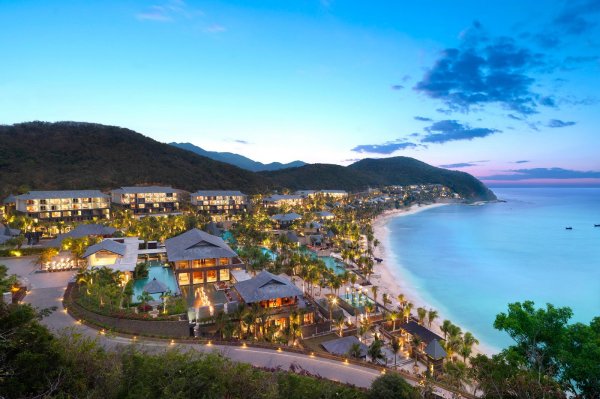 Friendly year-round temperatures and lush tropical vegetation make Hainan Island a wonderful getaway with soft white sands, delicious cuisine and a laid-back vibe that newly-weds and couples will particularly appreciate.
---
39

Foshan, China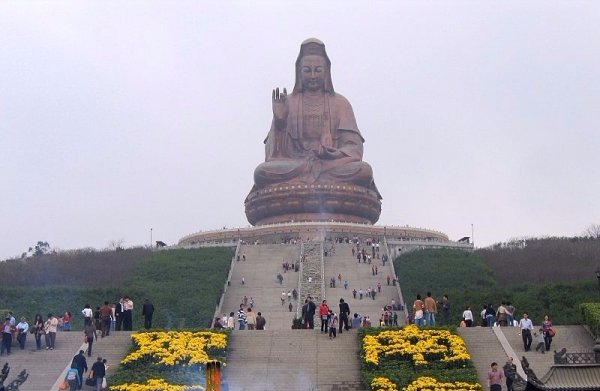 By contrast, Foshan - which means Buddha Hill - is a far more spiritual place, a lively city dominated by a giant Bodhisattva Guan Yin statue on its hilltop that seems to watch every citizen's doings. Not surprisingly, it was here that grandmaster Yip Man began to spread the art of Kung Fu across China and the rest of the world.
---
40

Temple of All Religions in Kazan, Russia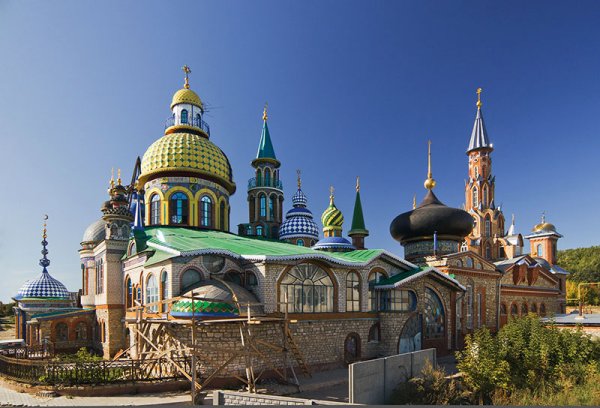 Rising up proudly in Kazan, the Temple of All Religions is a reminder that we should all be more tolerant. Ildar Khanov had the vision to create an enormous temple complex where different religions influence the style of architecture to generate the ultimate place of worship. A powerful symbol of peace and unity among those with different belief systems, it's quite an attractive monument, despite its many different styles.
Our world is amazing and we really should explore it as much as we are able. What under-rated or lesser-known destinations would you like to visit? (Or have you already been?)
---
Comments
Popular
Related
Recent