When you want to spend Christmas away from home there are fabulous destinations that will offer a yuletide welcome.
---
1

Visit Father Christmas HQ in Lapland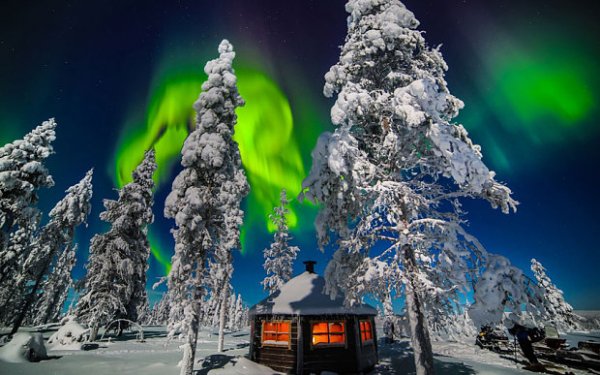 If you've ever wondered what Santa's elves feel when his sleigh takes off at breakneck speed, you should go on a reindeer sleigh ride to Aurora Camp in the Finnish region of Lapland. There, so to speak in Santa's own backyard, you'll be able to travel through magical snowy landscapes that are their sparkly best when the sun sets and the skies are clear of snow. With a bit of luck - provided you've been a good girl all year round - Santa's little helpers will allow you to see the famous Northern Lights. Lapland is one of the places on Earth where the Aurora Borealis can be seen about 200 times a year, so you stand a good chance of seeing it. You've arrived at the Arctic Circle, a line visible on any map of Earth. Santa Claus Village is at the heart of it. To the north the sun remains below the horizon for the entire month of December, plunging everything in total darkness 24-hours a day. The rest of Lapland enjoys at least 6 hours of daylight per day. That's because elves' workshops perform better with natural daylight.
---
2

Have a Beach Picnic in Sydney, Australia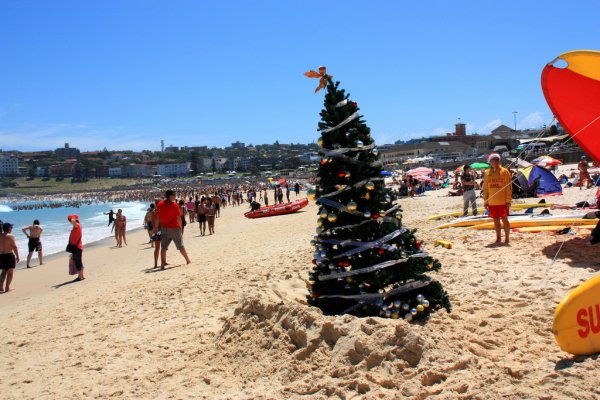 While Santa's busy flitting in and out of chimneys, those of us who don't like the cold may well decide that a Yuletide picnic on the beach is far more conducive to putting us in a festive mood. Bondi Beach on Christmas Day is quite an experience! Join swimmers in red swimming trunks and bikinis, accessorized with Santa hats, and stroll from beach party to beach party along this shore. For a little quiet reflection at Christmas, head to along the eastern coastal trail to Coogee Beach, far more peaceful than Bondi Beach. It's the perfect spot for a glass of Australian white and a mince pie.
Trendinig Stories
More Stories ...
3

Mulled Wine and Gingerbread at Nürnberg's Christkindlmarkt, Germany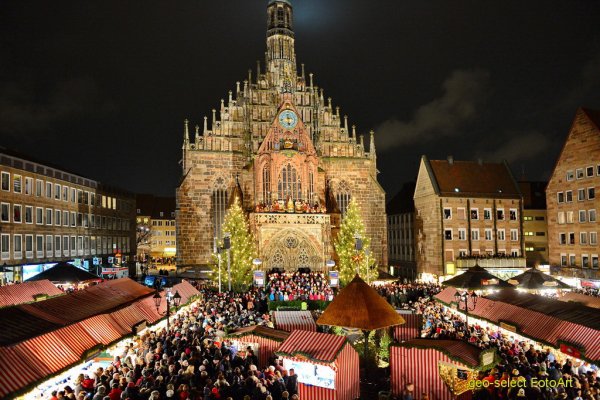 Held throughout December until Christmas Eve, Nuremberg's famous Christmas market is more than 400 years old and one of the best places to buy hand-made gifts from independent artisans. There's nothing mass-produced on show here. From sparkling, handmade glass jewelry and tree baubles to delightful carved wooden tree decorations from Bohemia, the 2 million+ visitors who come here every year know that everything's genuinely hand-crafted and unique. Around 180 stalls with charming red and white cloth canvas roofs fill the cobbled streets and main square, all overlooked by Nürnberg Castle. Imbibe the festive spirit in the city where Albrecht Dürer would have enjoyed a glass of mulled wine, a piece of gingerbread and a handful of sugared almonds before creating one of his masterpieces.
---
4

Meet the Real Scrooge at London's Charles Dickens Museum, UK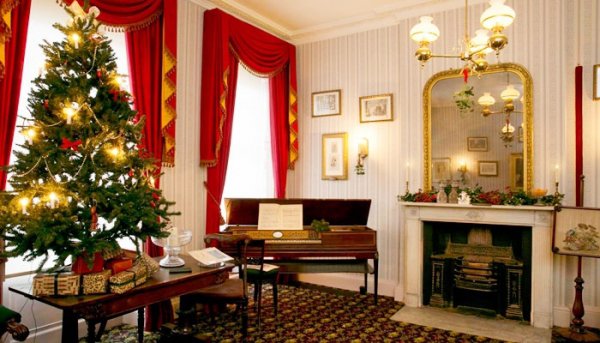 Charles Dickens wrote the quintessential Christmas story with his "A Christmas Carol". At the Dickens Museum in London you'll be transported back to the Victorian era in the author's former home, decorated in with holly and other Christmas greenery to evoke the genuine Victorian Christmas spirit. Aww, just smell that citrus and spice in the air. Somewhere among the exhibits the spirit of Scrooge will still be lurking, so make sure you visit on special evenings in December, when the entire museum is lit only by candle light. That way you can sigh with all the other visitors "Merry Christmas, Everyone" and drive out the nasty meany with your combined nostalgia for Christmas as it used to be.
---
5

Skating on Ottawa's Natural Ice-Rink, Canada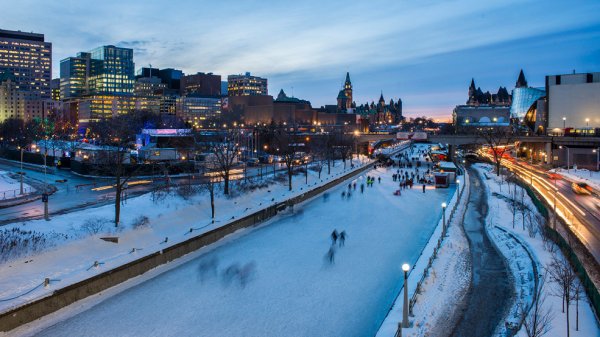 The Canadian capital Ottawa boasts the planet's longest naturally-frozen ice-rink. It seems to have sprung straight out of the Jack Frost legends. Put on a pair of skating boots and you can whizz along for 7.8 km / 4.8 miles, the equivalent of 90 Olympic-sized skating rinks. Ottawa's icy winter temperatures freeze the Rideau Canal to such an extent that skaters can explore the city center for free, enjoying snack stations along the way. There are even huts were people can change from their ordinary street wear into their skating gear.
---
6

Treat Yourself to Earth's Best Cup of Hot Chocolate in Bruges, Belgium
---
7

Discover Who is the Fairest Christmas Bauble in All the Lands, Poland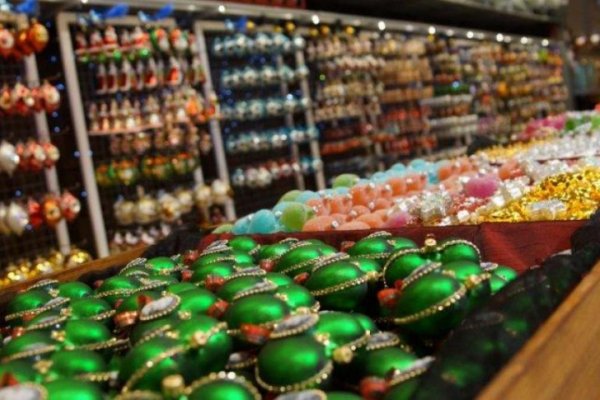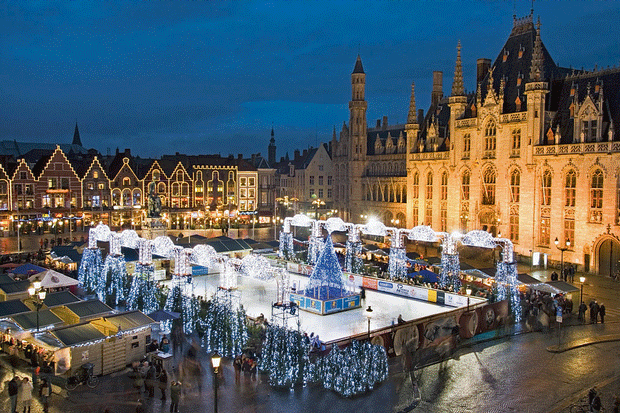 What better festive treat than a cup of hot chocolate from The Old Chocolate House in the city of Bruges, Belgium? Served as a bowl of hot milk accompanied by a tray of chocolate chips and a whisk, your cuppa is simply heaven on a cold winter's day, warming every cockle and toe simultaneously. The historic city is a magical place to visit at Christmas, with fairy lights twinkling everywhere, lit up river boats touring the canal and the air scented with the aroma of freshly baked waffles from the Christmas market in the main square.
---
7

Discover Who is the Fairest Christmas Bauble in All the Lands, Poland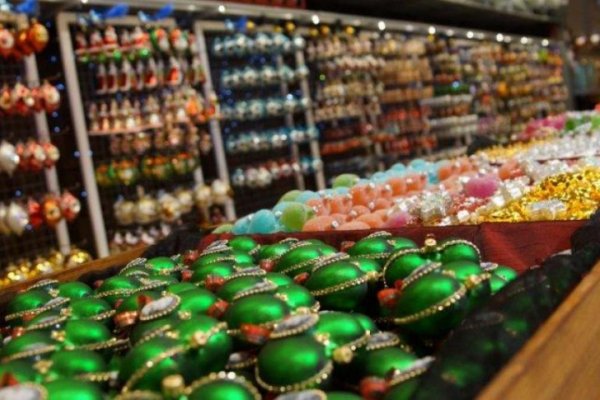 The Christmas Bauble Museum in the small southern Polish town of Nowa Dęba is the only museum in the world dedicated entirely to Christmas tree decorations. Dęba has long been home to a manufacturer of traditional Christmas tree decorations and its owner, Janusz Bilinski, decided to open the Muzeum Bombki Choinkowej back in 2012 to show the world what the wonderful tradition of making baubles and other decorations has created over the years. Some 16,000 handmade pieces are exhibited here, from modern designs in aluminum to traditional glass-blown baubles that would warm the heart of any Scrooge with their beauty. The medieval city of Krakow is easily reached by train from Nowa Dęba. Be sure to visit the enormous Christmas market held at Rynek Główny. It's Europe's largest market square.
---
8

Trip the Light Show Fantastic at Callaway Gardens, Georgia, USA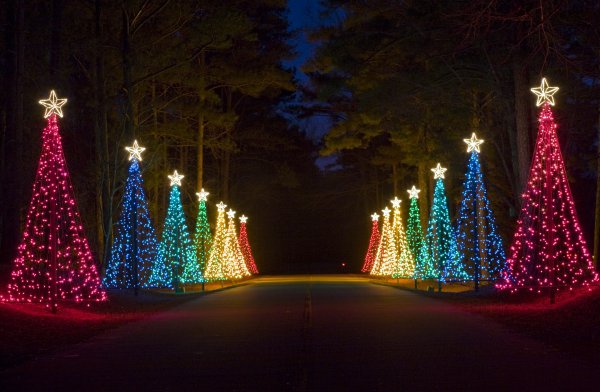 During the rest of the year these man-made woodlands are beautiful to behold, but at Christmastime they turn into something utterly magical thanks to 15 sparkling, twinkling, glittering displays fashioned from some 8 million fairy lights. There is a different festive scene for each display, such as "March of Toy Soldiers" or "Snowflake-Valley". Take the train cart ride for extra festive cheer, before stopping off at the Christmas Village for shopping - you'll find some lovely handcrafted items made in Georgia here.
---
9

Burning the Clocks to Mark the Shortest Day in Brighton, UK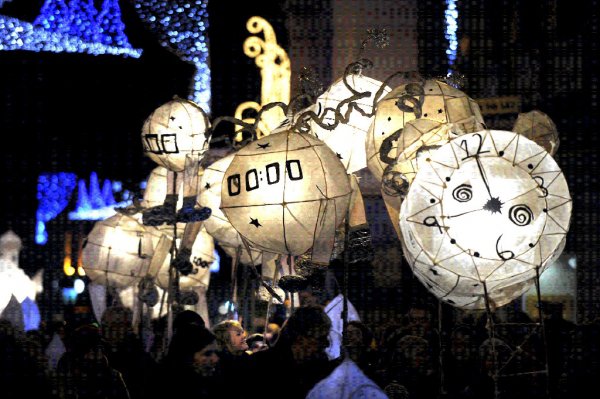 Brighton's denizens enjoy a rather modern Yuletide tradition with this event. Created by Same Sky, a community arts charity located in the South East of England, "Burning the Clocks" marks the winter solstice (the shortest day of the year) by setting fire to actual clocks. Turn up with your own paper and willow lantern and join locals around a blazing bonfire, armed with nothing more than a beaker of mulled wine and plenty of grit to brave gusty winds and rain at Brighton Beach.
---
10

Take a Selfie at Rockefeller Center, New York, USA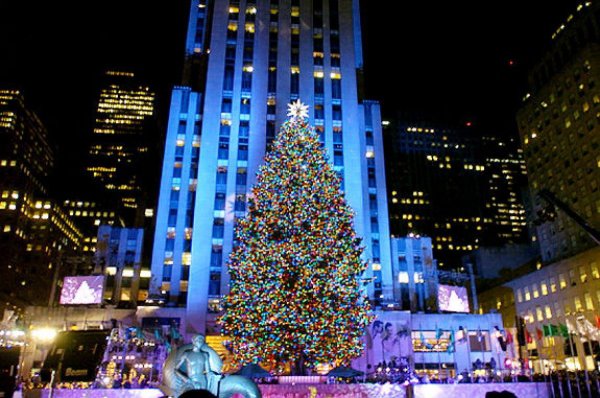 Used as a backdrop for such family favorites as Elf, Home Alone 2 and Miracle on 34th Street, New York City has long been the focus for modern Yuletide traditions. Inspired by Macauley Culkin's portrayal of little Kevin in Home Alone 2, where the boy wished for his mother to return to him accompanied by the Rockefeller Center's decorative gold angles and huge Christmas tree, thousands of people migrate to the landmark building every December in search of eggnog, an opportunity to meet somebody special on the ice-rink and a chance to snap a selfie that will make elf-friends in California or Florida turn green with envy.
Are you going to be away for the holidays this year? Where are you going?
---
Comments
Popular
Related
Recent