Romantic US Winter Destinations for Those Looking to Get Away with Their Special Someone ...
By Neecey •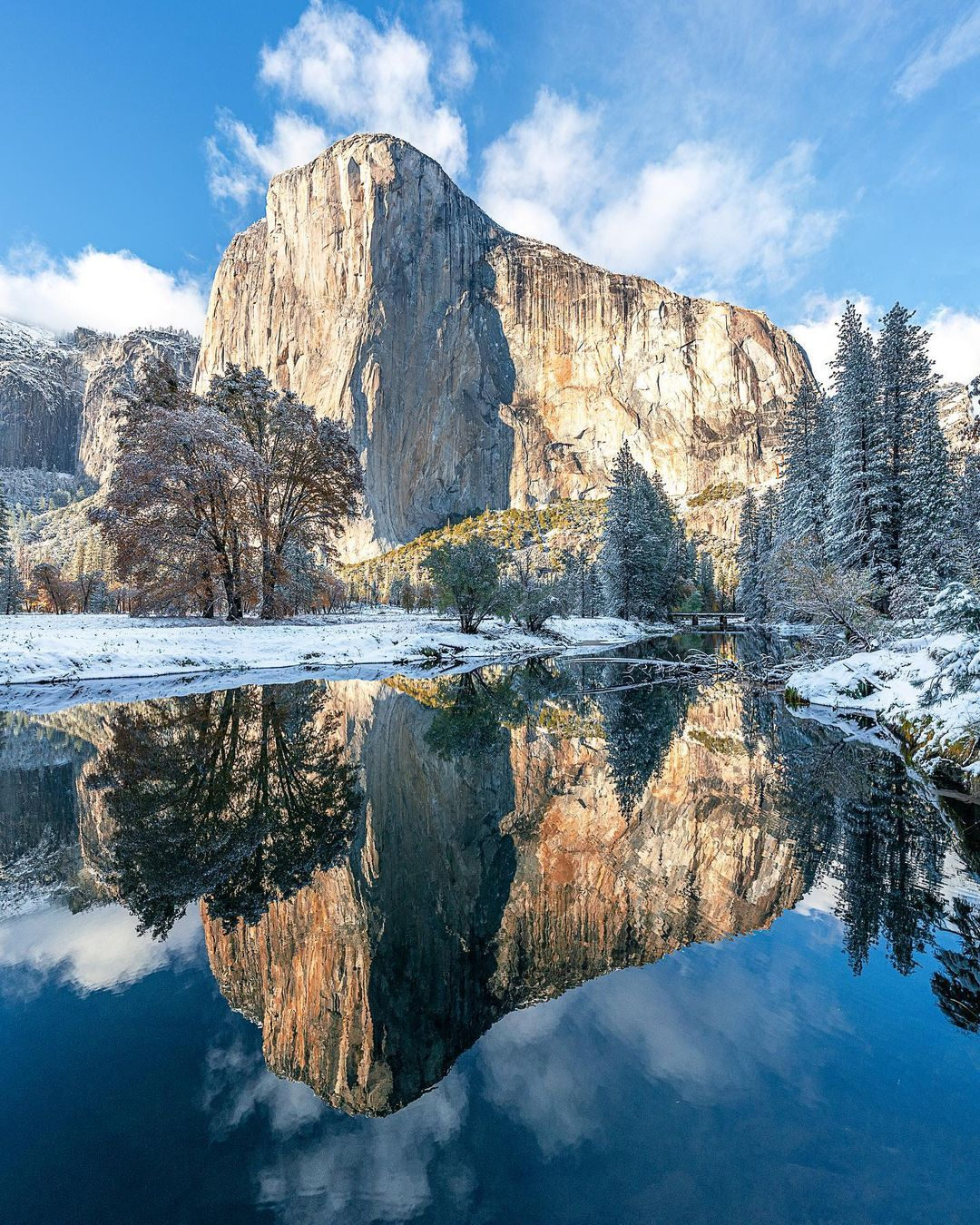 There's something special about a romantic winter getaway: cuddling up in front of a roaring fire, huddled under a throw, sipping hot chocolate maybe laced with a tot of rum, brandy or Bailey's; a hand-in-hand stroll along a beach with crashing waves; or the sheer beauty of a snowbound landscape. Whether you want to escape the craziness of Christmas or want an early year treat these US destinations are perfect for winter romance.
1

Cannon Beach – Oregon
On Oregon's northern coast, Cannon Beach offers slightly warmer winter experience than the likes of Alaska, but it does showcase some dramatic coastline weather that is perfect to snuggle up and watch out of the window with a loved one!
2

Yellowstone National Park
Yellowstone National Park really doesn't need another explanation for why it is so amazing, but needless to say, the 2.2 million acre park contains all of the magical wildlife and natural scenery to make a winter vacation an unforgettable experience!
3

Lake George – New York
Head to Lake George if you want some time away with your special someone at a much slower pace of life. Quaint looking inns complete with Jacuzzi tubs await your arrival!
4

Bear Valley – California
Bear Valley is basically a lesser known Lake Tahoe, which means that you can have a more relaxing and secluded winter vacation that offers all of the same amazing luxuries!
5

Chena Hot Springs Resort – Alaska
A trip to Alaska just makes sense at this time of the year, and there is no better place to visit than the Chena Hot Springs Resort in Fairbanks. Guests get the opportunity to watch an amazing light show from the comfort of soothing natural hot springs!
6

Berkshires – Massachusetts
The Berkshires offers that picture-postcard, quintessential New England experience: a charming stretch of small towns that offer a perfect backdrop for some romantic winter vacationing.
7

Estes Park – Colorado
A charming town on the edge of the Rocky Mountains that is filled with elegant cabins complete with luxurious extras like in room Jacuzzis and cozy fireplaces. The area is a pristine stretch of wildlife that you can incorporate with a warm and memorable weekend away.
8

Jackson – Wyoming
Jackson is surrounded by the amazing Grand Teton Mountain Range that looks particularly stunning in wintertime. There are plenty of snow filled activities to partake in from skiing to going off track on snowmobiles!
9

Sedona – Arizona
You won't find deep snow in Sedona, but you will find a stunning backdrop of iconic red mountains that are dusted with some seasonal wintery powder! There are small crowds at this time of year, so you will have lots of freedom and privacy!
10

Taos – New Mexico
Taos is the perfect place to experience some Southwestern tradition along with seasonal activities like skiing! It is filled with quaint, independent bed and breakfast types places that make for memorable long weekends.
11

Lake Placid – New York
This town was made famous by a terrible horror movie, so it deserves a visit to rediscover the fact that it is actually filled with enchanting lodges and offers just about every winter sport you can imagine!
12

Sisters – Oregon
Located in the stunning Cascade Mountains, Sisters is a perfect winter playground for you and your loved one, and also a place that is known for being particularly kind on the wallet!
13

Woodstock – Vermont
Another location that offers a quintessential New England experience, Woodstock's white steeple churches and quaint cabin lodgings will definitely get you in the mood for the season.
14

Methow Valley – Washington
The loudest sound you will hear in this heavenly place during the winter is the satisfying swish of skis on snow! Rolling Huts offer the very best in winter vacationing, letting you step out of your front door and directly on the slopes!
15

Steamboat Springs – Colorado
If you're looking for a place to visit that looks exactly like a perfect Christmas card, then Steamboat Springs in the winter is definitely it! You can even take sleigh ride tours complete with steaming hot cocoa!
16

Spearfish Canyon – South Dakota
If 'secluded' is the word that comes to mind when thinking about a perfect romantic getaway this winter, then head to Spearfish Canyon, filled with private lodges and cabins where you can enjoy each other on your own time!
17

Kennebunkport – Maine
Head to Maine if you think the idea of deserted winter walks across misty beach shores is appealing. The iconic Cape Neddick lighthouse is particularly photogenic when it covered in a light dusting of snow!
Popular
Related
Allwomenstalk Reviews