There are some gorgeous honeymoon islands around the world. Whether you want city archipelagos or tropical Robinson Crusoe deserted islands, there's just something special about knowing you are surrounded by water, and in some cases miles from the nearest civilisation. With so many fabulous destinations to choose from it was hard to decide on so few to share with you, but here they are – 7 stunning honeymoon islands.
---
1

Cook Islands – Aitutaki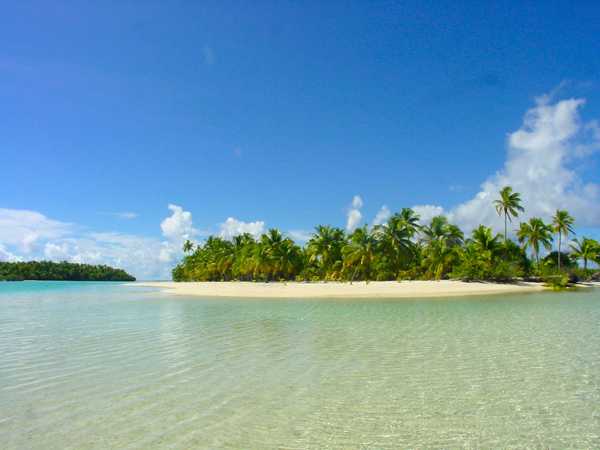 Aitutaki, aptly nicknamed "Honeymoon Island," is the ultimate setting for romance, with its pristine white sandy beaches lapped by the perfect turquoise water of the Pacific Ocean. You may enjoy lazing aboard your own private captained sail boat, swimming, snorkeling or snuggling, whilst local culinary delicacies are prepared and served by the skipper. If you're adventurous, you may also choose to abandon ship and spend an amorous night alone with your new spouse on the island! Aitutaki is just one of the Cook Islands – all of them are beautiful honeymoon islands.
---
2

Greece – Ikaria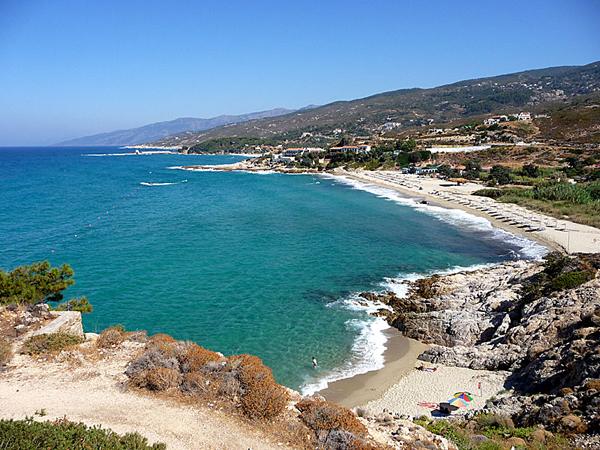 Nowhere screams passion louder than the Greek Islands, although the ever present tourist hoards on most of the islands really have a way of killing the romance. This is not the case on Ikaria, however, one of Greece's best kept honeymoon secrets. The island offers all the perks of other islands in the Greek archipelago, such as the stunning sunsets, fantastic food and friendly people; however, on Ikaria you will definitely have the opportunity for some uninterrupted private time on one of the beautifully unspoiled beaches.
---
3

Sweden – Stockholm Archipelago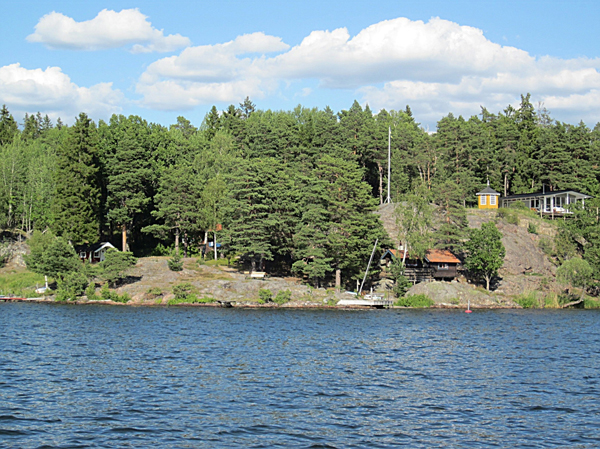 Everything about Sweden is stunning, even the people who live there! One of the most beautiful places in the country, however, is the Stockholm Archipelago, nestled in the Baltic Sea not far from the historic city of Stockholm. If you're ready for the adventure of a lifetime, you may choose to get back to nature by renting a kayak and wild camping. This allows you to paddle through the 30,000 isles and islets comprising the archipelago at your own speed, providing plenty of ideal islands for a honeymoon getaway of a romantic campfire meal and some unrivaled stargazing.
---
4

Indonesia – Siroktabe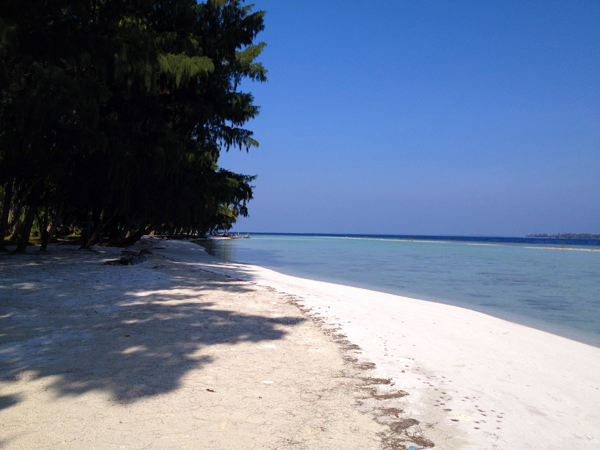 For some much sought after time alone on your honeymoon, you need look no further than the remote isles of Siroktabe in Indonesia. Here you can live out all of your castaway fantasies on the pristine beaches of one of the islands, before being picked up by your very own skipper and transferred to the next island of your choice. Once marooned on your choice of the fabulous honeymoon islands for the night, it's time for the camping experience of a lifetime, which may include catching and cooking your favourite seafood, some great snorkeling and an unmatched romantic walk along the beach with your loved one.
---
5

Australia – Wilson Island, Queensland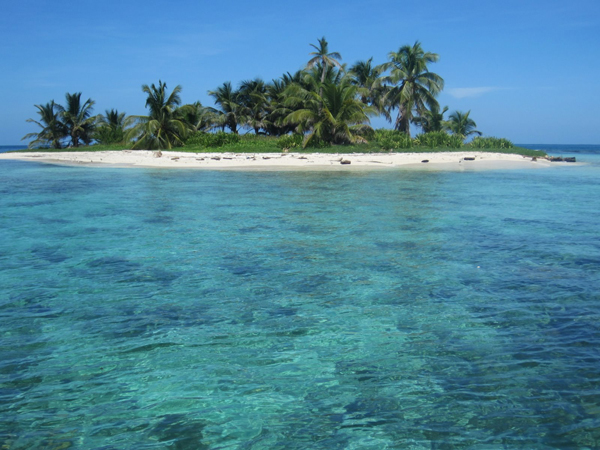 Wilson Island is just one of many amazing honeymoon islands in Australia, situated on the southern end of the world famous Great Barrier Reef, and is the ideal destination if you aren't at all interested in "roughing it" during your romantic getaway. The island's motto, "Shipwrecked in Style," really says it all when it comes to accommodation, as the six so called "permanent tents" situated on the edge of the beautiful Pacific Ocean all contain massive king-size beds, deck chairs and hammocks. When you're not lying on the beach, or exploring the coral formations surrounding the island, you will also be showered in gourmet delights, as the atoll boasts its very own private chef!
---
6

Brazil – Tinharé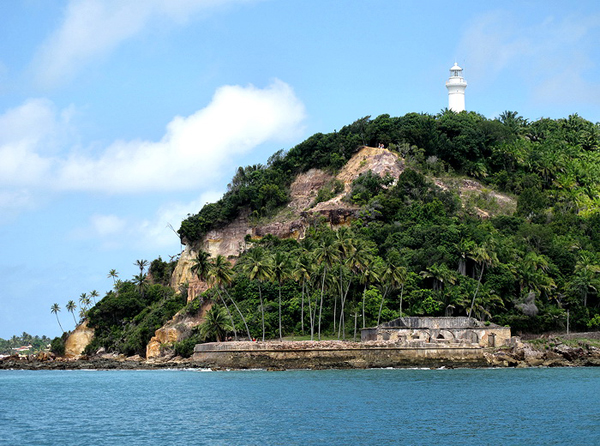 Just 30 minutes from the city of Salvadore by seaplane, or 90 minutes by ferry, lays the perfect little honeymoon island escape of Tinharé. Tinharé is the ideal location for honeymooners who would like a little bit of variety during their time away. The island's Fourth Beach, for example, gives you the opportunity for traditional romantic honeymoon traditions such as long walks on the beach, whilst Second Beach is known for great bars, partying and fantastic seafood.
---
7

Mozambique – Quirimbas Archipelago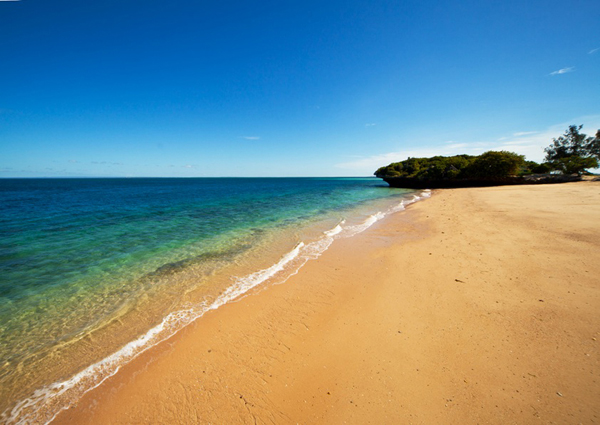 If you've always fantasised about a traditional sailing vessel and honeymoon island hopping, you need look no further than the Quirimbas Archipelago in Mozambique. This assemblage of 32 practically uninhabited tropical atolls will have you in awe, owing to their beautiful sweeping palm trees, untouched white sands and assortment of breathtaking wildlife. Camping on the islands is also a great way for you to spend a little romantic alone time with your loved one, and make the most of the fantastic sunsets the region has to offer.
They're fabulous, aren't they? Maybe these honeymoon island will have been just the inspiration you need in making your decision as to where to go?
More
Comments
Popular
Recent