It might not be as well known as its South African neighbors, but there are some fabulous places to visit in Botswana. If you want the experience of wide open skies, incredible scenery and amazing wildlife, you'll certainly get it in Botswana; it's just a little understated, but no less magnificent. I promise you, these places to visit in Botswana will amaze and delight you.
Table of contents:
1

Gaborone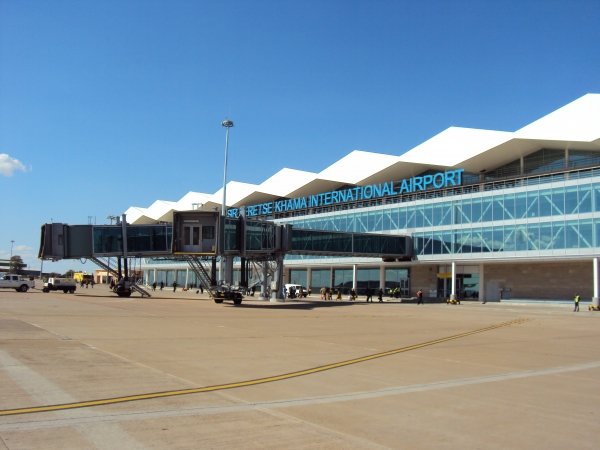 One of the most underrated places to visit in Botswana is the nation's capital, home to about a tenth of the total Botswana population. Gaborone is one of the fastest growing cities in the world but is still pleasantly small. Here you'll find the National Museum and Art Gallery, the Three Kgosi Statues, the Gaborone Hare Krishna Temple and a great selection of restaurants and bars or shebeens. There are also several game reserves in and around Gaborone. A popular way to get to know the city and the surrounding area is to take the No. 1 Ladies' Detective Agency Tour, inspired by Alexander McCall Smith's series of hit novels featuring Mma Precious Ramotswe.
2

Okavango Delta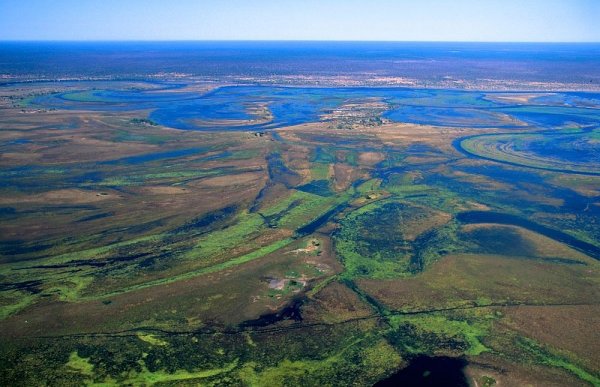 The Okavango Delta is one of the top attractions in Botswana. This huge inland delta in the northwest of the country is formed by the Okavango River, which flows into Botswana from Angola. The network of lakes, canals, swamps and thousands of islands is a natural habitat for a wide range of animals, including hippos, elephants, antelope, lions, giraffes, buffalo and crocodiles. Go fishing, take a dugout canoe known as a mokoro along the waterways or see the vastness of the delta from a light aircraft. The best time to visit is in July or August, when the flood levels are at their highest, wildlife is abundant and it's not so unbearably hot.
3

Chobe National Park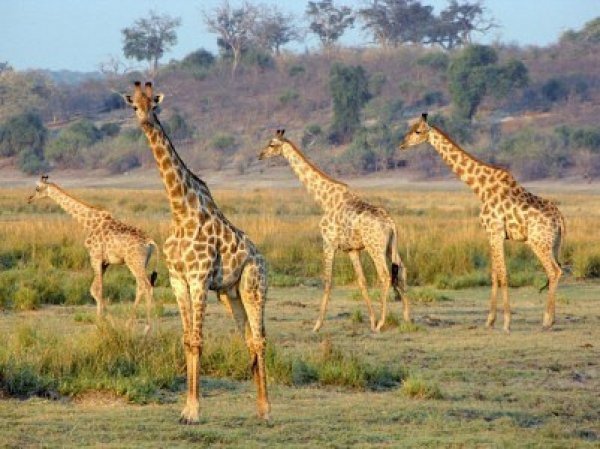 Botswana's oldest national park boasts one of Africa's largest concentrations of wild animals. Some of the species you may be able to spot here are lions, leopards, giraffes, zebra, warthogs and a variety of antelope. However, it's especially the large population of elephants that makes the park a popular Botswana destination. It's a birdwatcher's paradise too, so bring your binoculars. With its location in northern Botswana, Chobe is only a short journey away from the spectacular Victoria Falls on the border between Zambia and Zimbabwe.
4

Tsodilo Hills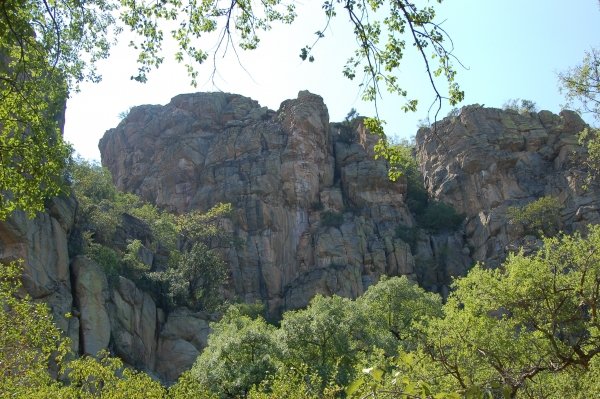 A UNESCO World Heritage Site, the Tsodilo Hills are one of the most fascinating cultural attractions in Botswana. They are home to at least 4,500 rock paintings, some of which date from about 24,000 years ago. Most of these paintings were made by the ancestors of the San peoples who still live in Botswana today. Traditionally the people of the San tribes believe that the Tsodilo Hills are where the world was first created.
5

Makgadikgadi Pans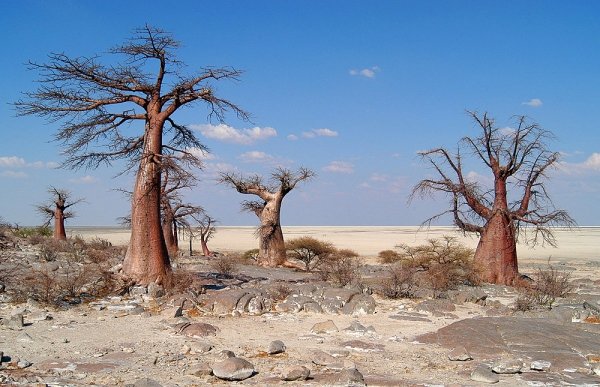 The Makgadikgadi Pans are a collection of salt pans in northern Botswana. They make up one of the world's largest salt flats. In stark contrast to the nearby Okavango and Chobe areas with their abundant game, the Makgadikgadi Pans are usually quite empty because the salty soil can't support many species, although you will find tortoises, lizards and the odd ostrich. Like most Botswana attractions, your experience will depend on your timing. If you visit in around January to March after some good rains, you'll see a completely different side to this normally desolate area. Wildebeest and zebras then come here in their thousands and with them come predators such as lions and hyenas. The Soa Pan also becomes home to one of only two Southern African breeding populations of greater flamingos and you'll find a host of other bird species, including pelicans and geese.
6

Kalahari Desert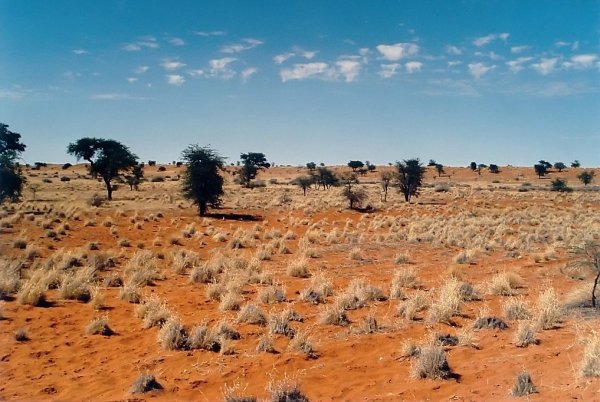 Much of Botswana is covered by the spectacular Kalahari Desert. This vast area is actually more of a semi-desert and the landscape varies from patches of tree-covered bushveld to sandy red dunes. It is home to many larger animal species, including springbok, eland, gemsbok, giraffes, lions, African wild dogs, hyenas, cheetahs, leopards and ostriches. Keep your eyes peeled for the smaller species like ground squirrels and meerkat colonies too. Two great places to go game-watching in Botswana's section of the Kalahari are the huge Central Kalahari Game Reserve and the Kgalagadi Transfrontier Park, which stretches into South Africa and Namibia as well. The San have been living in the area for thousands of years and a safari guide from one of the San tribes will help you understand just how they've managed to do this in such a harsh environment.
7

Serowe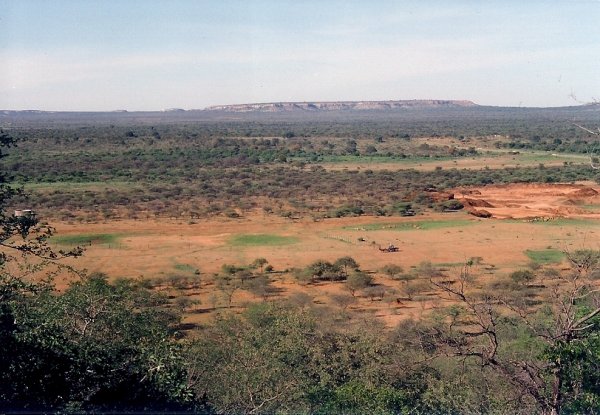 The small town of Serowe may seem uninspiring but it is one of the places to visit in Botswana because it is the birthplace of three of Botswana's four presidents, including the first, the immensely popular Sir Seretse Khama, and the current president, Sir Seretse's son Ian. The Khama III Memorial Museum is dedicated not only to the story of the Khama family but also to the people of the area and to writer Bessie Head, who made Serowe her home. Just south of Serowe is the Khama Rhino Sanctuary, which is home to white and black rhino and many other species.
Botswana is a stunningly beautiful country with many places to go and fabulous experiences. What would you most like to see or do?
Please rate this article