Hot air balloon rides provide some amazing views of the world's most scenic places. What can be more beautiful than a bird's eye view? It offers a totally different perspective of places you may have already explored on foot. Hot air balloon rides are also incredibly romantic, especially because many take place at dawn or dusk.
Table of contents:
1

Melbourne, Australia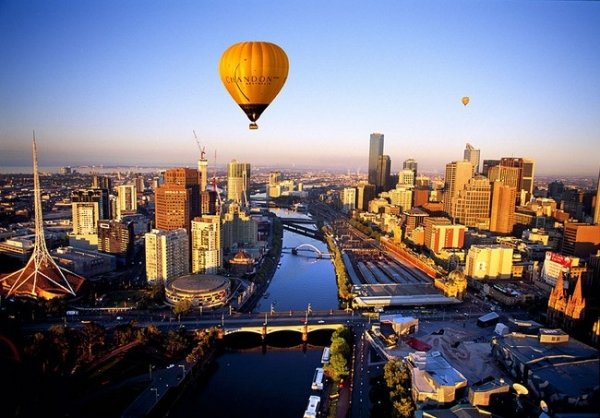 Not all hot air balloon rides take place over wide open countryside – some are urban adventures, like a flight over Melbourne. You will be able to view the lush green parks, the Rod Laver Arena (which hosts the Australian Tennis Open in the early weeks of January every year) and the beautiful skyline. There is an additional champagne breakfast, which will allow you to watch the sun rise over the capital of Victoria state in style.
2

Saint-Jean-sur-Richelieu, Canada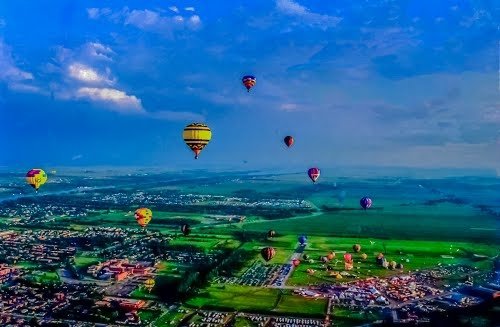 Located a short drive from Canada's second-largest city of Montreal, the nine day Montgolfières Saint-Jean-sur-Richelieu International Balloon Festival offers families a great deal of variety. Somewhat uniquely on this list, evening tours are available, perfect for romantic holidays.
3

Serengeti, Tanzania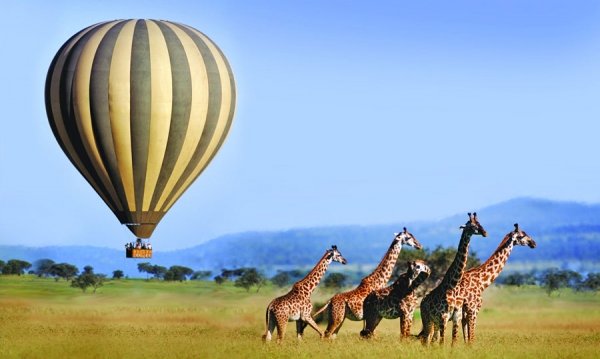 This is one of the classic hot air balloon rides and one that animal lovers will not want to miss. What can be more thrilling than floating the wide open cloudless skies of the African Savannah and observing its stunning wildlife? After an hour-long flight you take a break for a breakfast under one of the trees which line the route, observing the wildlife up close and personal.
4

Queenstown, New Zealand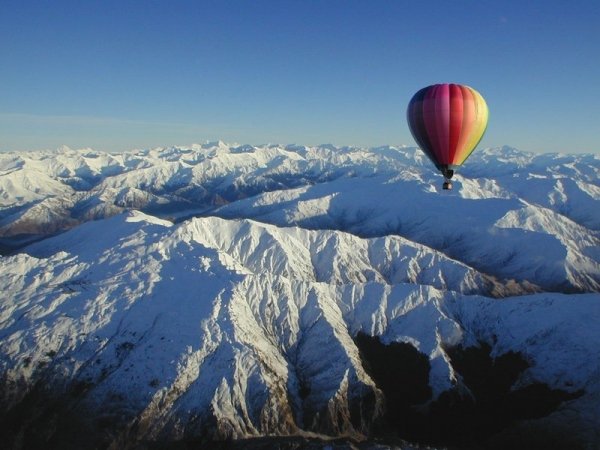 Known for attracting adrenaline seekers, Queenstown offers great adventures all year round. However if you are after a more serene way to view the jaw-dropping beauty of the countryside here, a hot air balloon tour of the much of the setting for the filming of the Lord of the Rings trilogy is well worth the money. Make sure you bring your camera; you won't want to miss some of the amazing views that you will see from the sky.
5

Reno, USA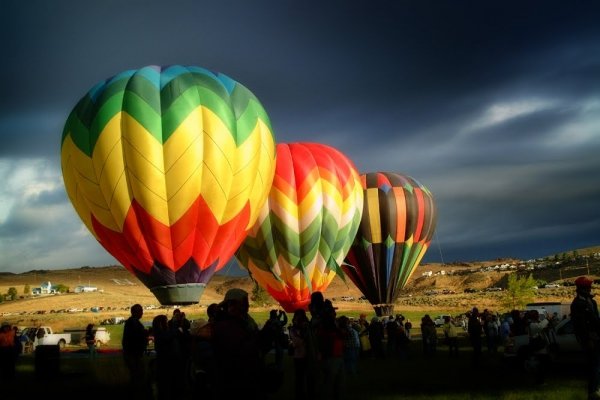 Hot air balloon rides are available at the Great Reno Balloon Race for very competitive prices. The event is free to enter, and includes not just fantastically-decorated balloons, but also stalls and food outlets so that you can enjoy a whole day in the Nevada desert.
6

Bagan, Myanmar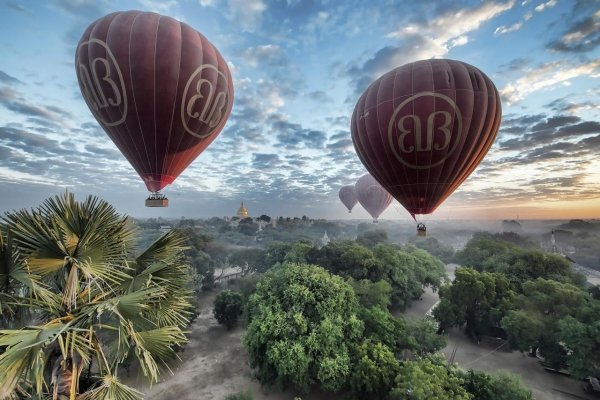 If you're a history buff, Myanmar's hot air balloon adventure is right up your street. There are ancient relics and temples scattered over the path of your route, as well as great wildlife and scenery. The flight takes off at dawn, and breakfast will be provided which includes tea and coffee to enjoy while your mind is blown by the sights among which are 4,000 temples!
7

Napa Valley, USA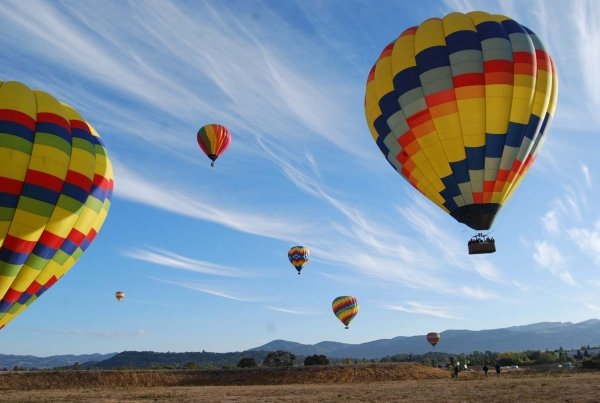 A balloon tour of the Napa Valley will of course include the world famous vineyards, but the area also has so much more to offer visitors. You will be able to see right over to San Francisco on a day with good weather, so you might want to consider booking in the spring or summer months for optimal viewing pleasure.
8

Château D'Oex, Switzerland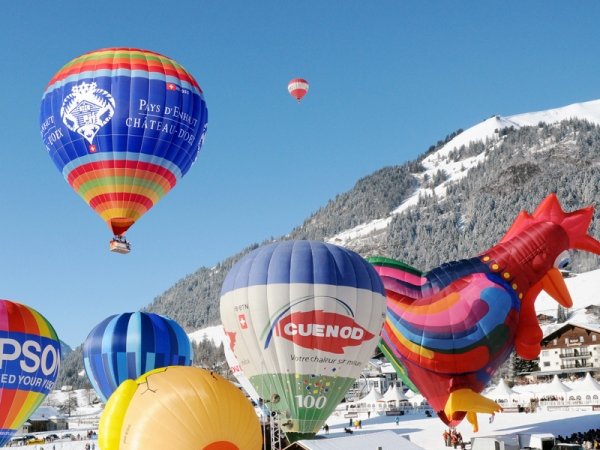 Winter or summer, the Alps are magnificent. Whether it's white wonderlands or lush green tapestries dotted with blue lakes and rivers, seeing famous mountains like the Matterhorn, Eiger and Mont Blanc from the basket of a hot air balloon is something else. The Alps provide a magnificent backdrop to a riot of color when more than 100 balloons take to the skies around Château d'Oex at the town's annual International Balloon Festival.
9

Cappadocia, Turkey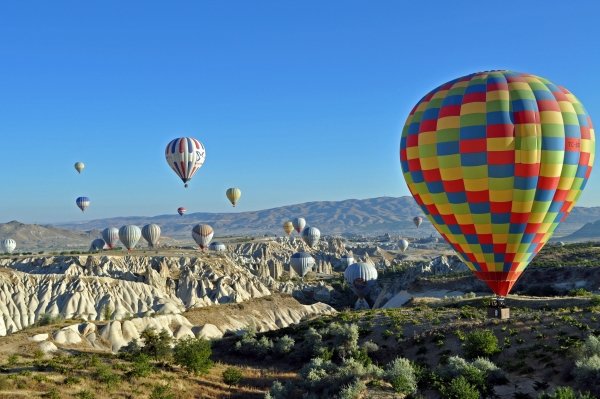 Hot air balloon rides are very popular in this UNESCO World Heritage area of Turkey. You'll fly through the local landscape of beautiful rock formations not found anywhere else in the world. The soft tufa rock has been weathered by the elements into fantastical shapes which have been turned into homes, hotels and tourist attractions.
10

Muelle, Costa Rica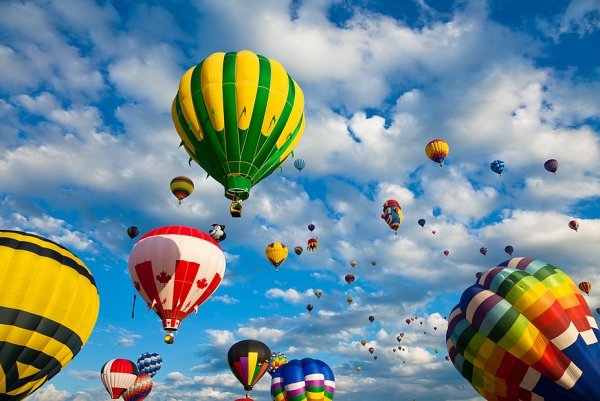 At 75 minutes, the Muelle flight is longer than most featured on this list, accounting for the vast amount that there is to see in the area. The balloon will soar up high so that you can get a full view of the local jungle, but then will descend to allow you a close look at what is dwelling in the trees – if you are lucky, the monkeys and exotic birds will be clear to see. During the summer months the tours get very popular, especially on windy days when the local volcano can be seen smoking.
11

Magalies River Valley, South Africa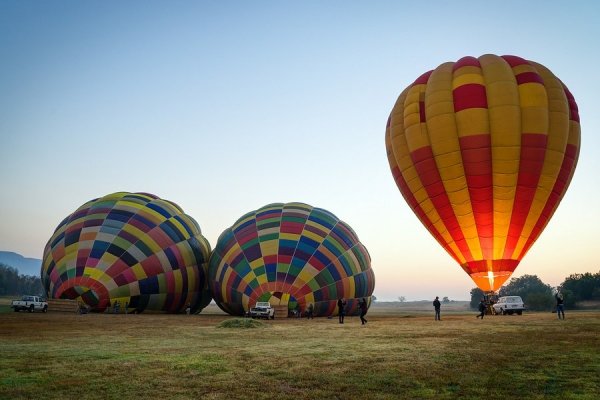 Relax for an hour, soaring high above the South African countryside (with Johannesburg often visible in the distance), enjoying fresh coffee and landing to be treated with a lavish breakfast of your choice. Up in the sky, be in awe that the area is the World Heritage Site – The Cradle of Humanity.
These hot air balloon rides are some of the best the world has to offer but the experience can be just as memorable wherever you are – an opportunity not to be missed, even if just a few miles from your home town. Have you been up in a balloon?
Please rate this article