We all know the iconic landmarks and monuments of Paris but the City of Light has so many magnificent and interesting places that tourists miss out on. If you want to get up close and personal with the French capital, here are some of the secret places in Paris worth exploring.
---
1

Hôtel De Sully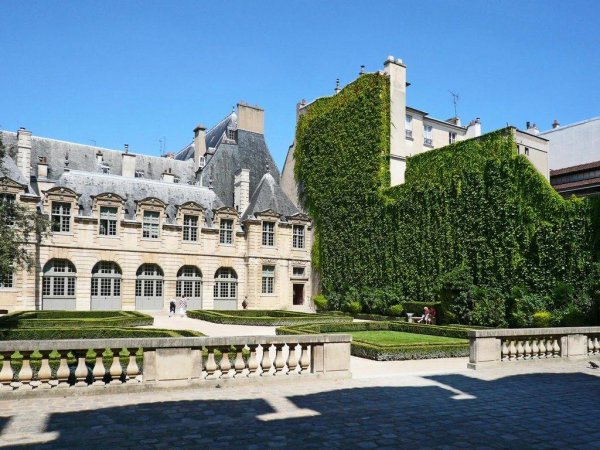 It feels almost magical. You spot a secret door down a path off the Place de Vosges, and through this door, down a couple of steps, you will find the amazing Hôtel de Sully, a private mansion that is hidden away, surrounded by a pristine lawn and hidden by a wall entirely covered with green climbing ivy.
---
2

Place Dauphine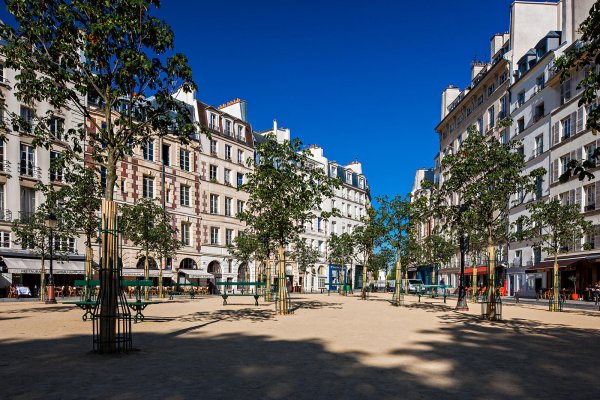 Located just off the Pont Neuf, which is the oldest bridge in all of Paris, the Place Dauphine is a triangle shaped public space that is lined with all of the quintessential Parisian cafes and shops that you would hope to find in the the French capital. It's the perfect place to go with a book and take in the city under the shade of a beautiful tree.
3

Palais Royal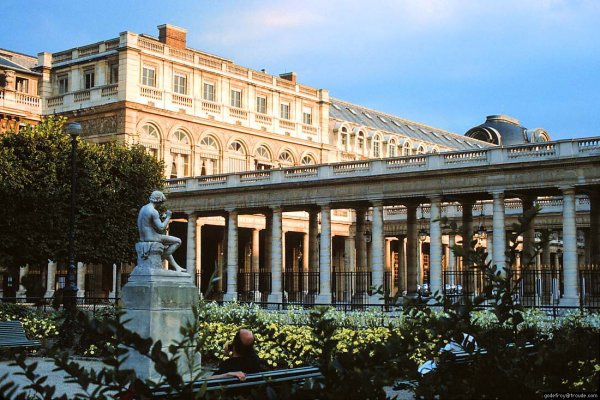 It has always been utterly stunning, but the Palais Royal has recently undergone extensive refurbishment and is currently more breathtaking that it has been for years. Stroll through the immaculate gardens and visit some of the divine restaurants nearby to feed both your soul and your stomach!
---
4

Jardin Saint-Gilles-Grand Veneur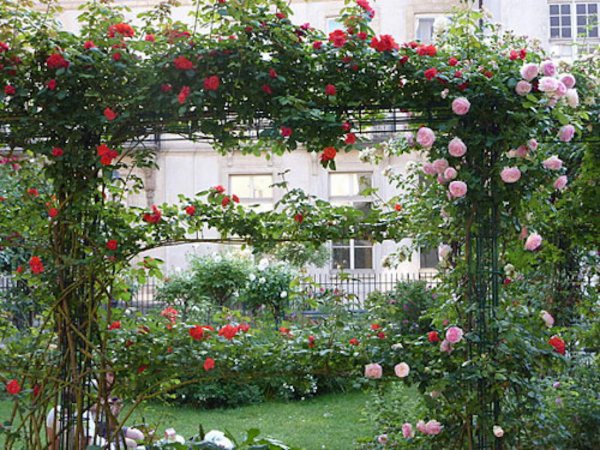 This is a hard one to find unless you know what you are looking for. It's really worth it once you get there and find that you are one of only a few people taking in the beautiful sights of this hidden garden full of climbing roses and French romance.
---
5

National Archives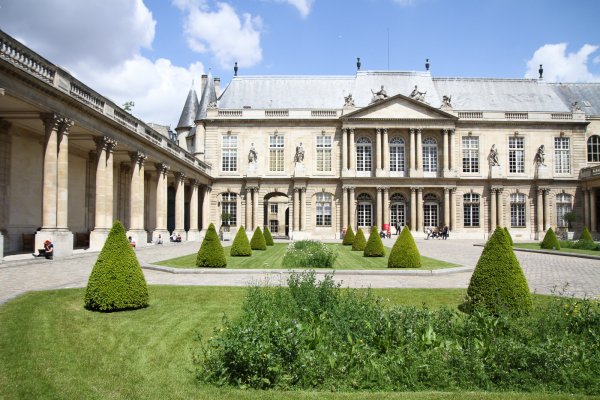 Though many visitors head straight for the Louvre, nestled inside the Marais, one of Paris' more quiet corners, is the home of the National Archives. Located in a stunning courtyard is a grand manor house that was built for the Prince and Princess de Souboise, complete with beautiful gardens and stone columns.
---
6

Hôtel De Sens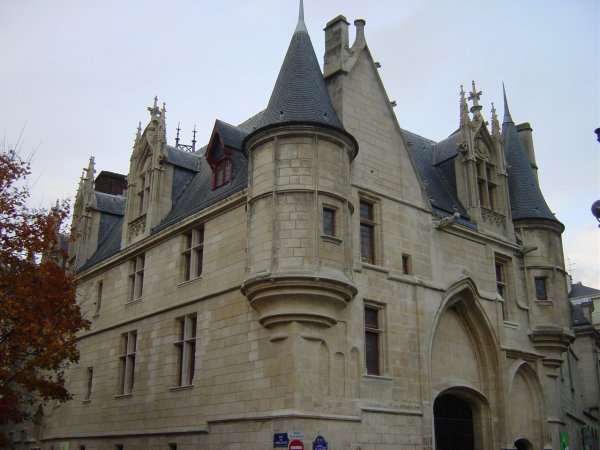 One of the very finest examples of Renaissance and Gothic architecture in the whole of Paris, the Hôtel de Sens contains a library that specializes in the fine arts. What could be more relaxing than brushing up your art knowledge in the beauty of a classic building?
---
7

Cité Des Fleurs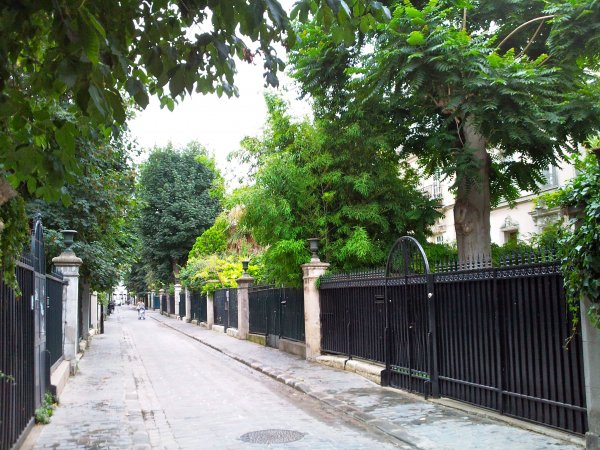 If you want to find a tranquil and peaceful walking spot in the bustling city, then look no further than the Cité des Fleurs. A gated community in the city, it boasts all the charm of a quaint French village, but be sure to respect the local residents as you explore.
---
8

Passage Dauphine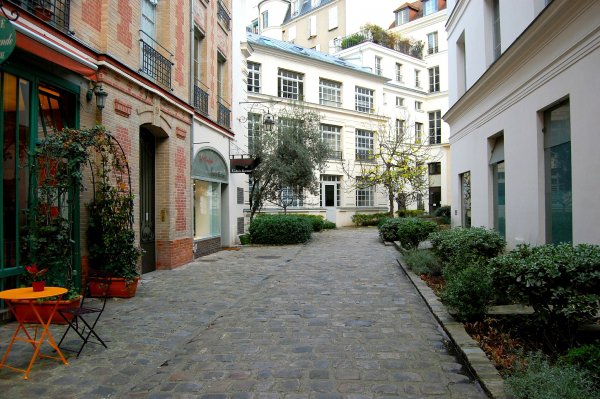 The Passage Dauphine is a tranquil alley in the heart of Paris' bustling streets that will make you feel a million miles away from the more commercial side of the city. Filled with quaint cafes and eateries, the passage is a look into old Paris.
---
9

Beehives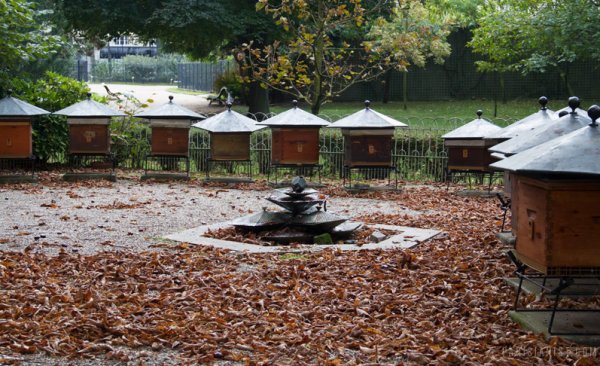 Located in the southwest corner of the wonderful Jardin du Luxembourg, you will find an array of large beehives where you can see thousands of Parisian bees being busy making honey. On Wednesdays and Saturdays you can even sign up for beekeeping classes!
---
10

Marché St. Quentin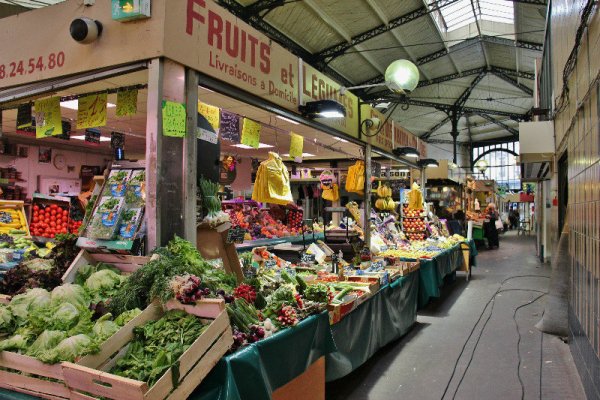 Walk through the covered food markets at Marché St. Quentin if you want to experience one of the city's lesser-known attractions. Sample some delicious cheeses and come away with tonnes of gorgeous produce that you can cook that very evening!
---
11

La Pagode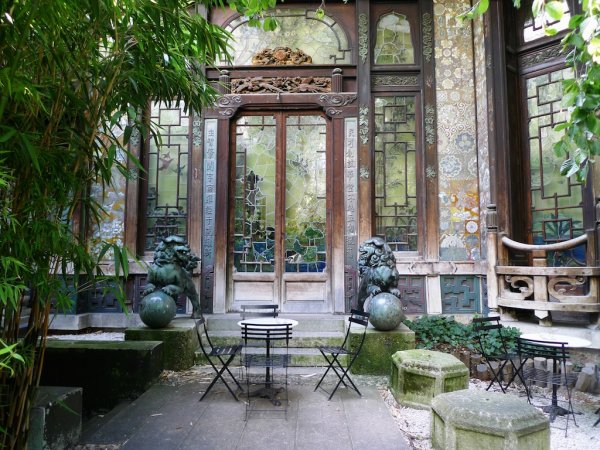 If you want to be immersed on historic French culture, then head towards La Pagode, an historic movie theatre that used to operate within an 1896 Japanese pagoda. No longer showing films, you can instead enjoy an afternoon tea in the historic surroundings.
---
12

Deyrolle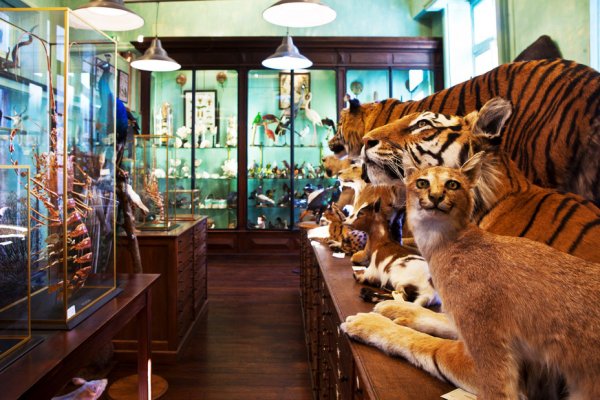 If you want something a little quirky, then take a trip to Deyrolle, a strange, almost magical shop that has been practicing taxidermy since 1831. Paris has a rich history in taxidermy, and it is showcased here brilliantly for all to see.
---
13

404 Moroccan Restaurant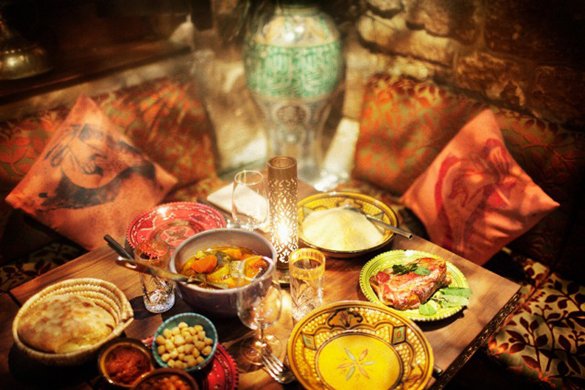 Moroccan cuisine is insanely popular in the whole of France, especially Paris, and 404 is a gorgeous, quaint eating establishment that is located in an old 16th century building. Gorge yourself on couscous, lamb tagine and all the other delicacies on offer.
---
14

Pretty Box Thrift Store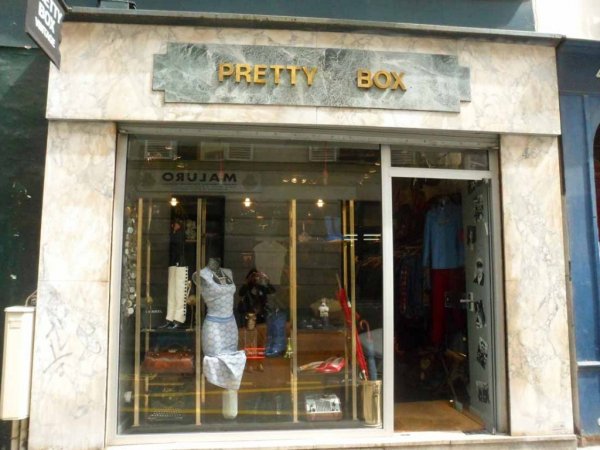 Paris is one of the best places in the world for vintage thrift stores, with one of the very best in the city being Pretty Box, a store that collects and showcases all of the best vintage clothing from across Europe.
---
15

Sewage System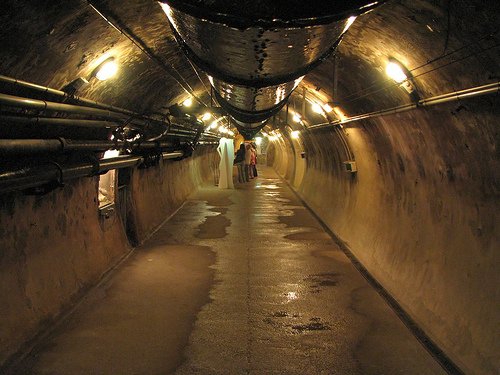 Trudging through the sewers might not seem like the most romantic idea when in the City of Love, but trust me, any urban explorer would relish the chance to take a trip to the infamous tunnels underneath the Parisian streets. You never know what secrets you might uncover!
---
16

Brazilian Nightclubs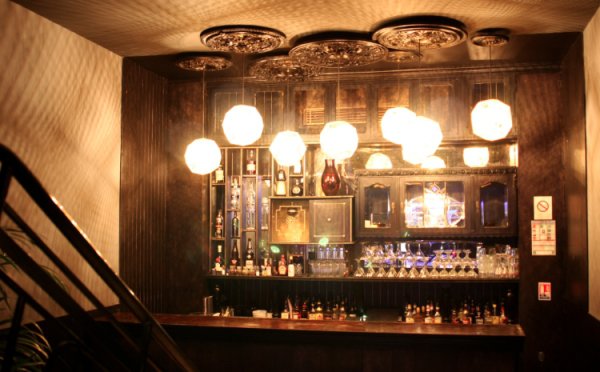 It is a little known fact, but Paris has a strong culture of Brazilian nightlife among its classic cafes and wineries. By day, the Favela Chic is a delicious Brazilian restaurant, but by night it becomes one of the hottest dance joints in the entire city!
---
17

Little Sri Lanka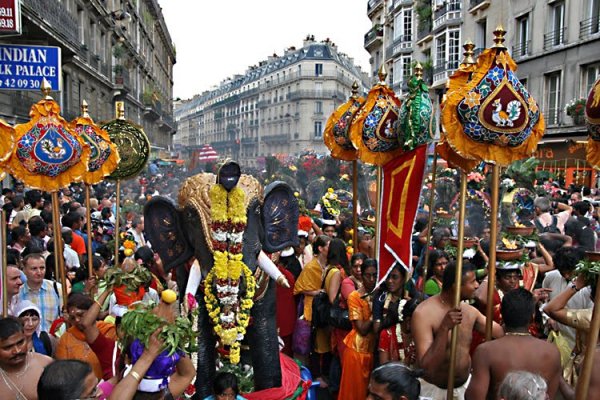 Another foreign country that has a big presence in Paris is Sri Lanka. You can pretend you are there by taking a stroll through La Chapelle, also known as Little Sri Lanka, an area that is full of aromatic restaurants and sari shops that give you an authentic taste of the culture. It truly comes alive at festival times.
---
18

Ballon Air De Paris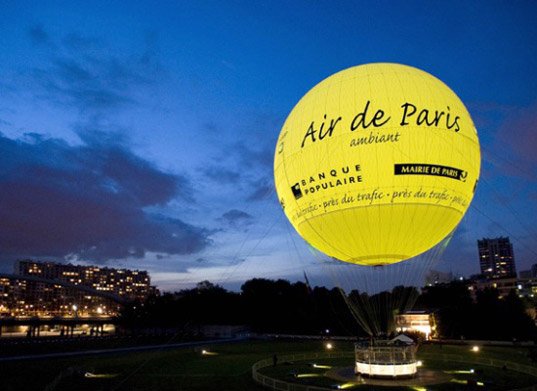 If you want to get a unique view of Paris, then you can't get any more unique than the Ballon Air de Paris, a visitor attraction located in the Parc Andre Citreon that will take you 150 meters up in the air to take in the stunning views of the French capital.
---
19

Bois De Boulogne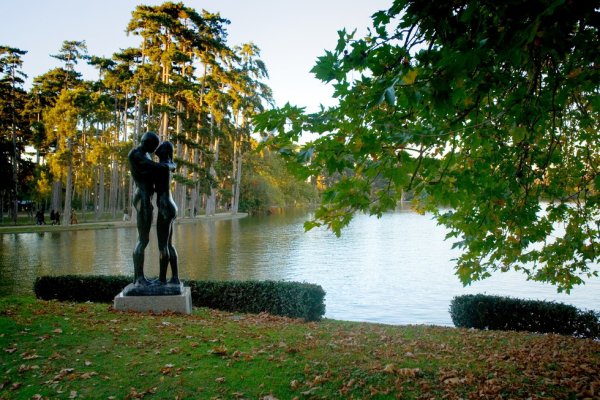 One of the best off-the-trail tourist things to do is to go to the boating area of the Bois de Boulogne. Once a famous hunting ground for the many Kings of France, the area is now one of the most tranquil spots in France for a visitors who want to relax.
---
20

Belleville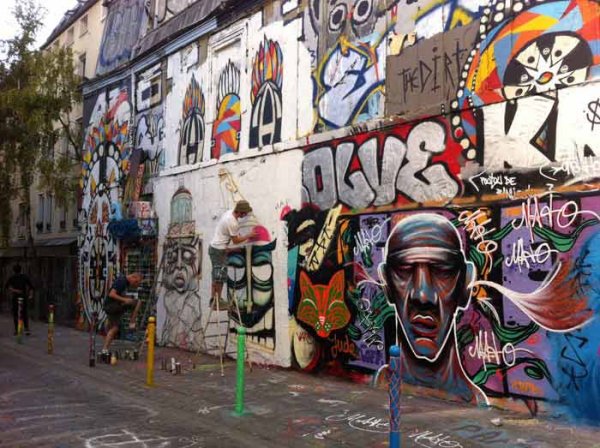 Belleville was once a sophisticated wine region, but now the area has been transformed in to a fashionable Chinatown that boasts one of the most unique vibes in all of Paris. Make sure to check out the stunning graffiti art on the walls!
---
21

Église Saint-Étienne-du-Mont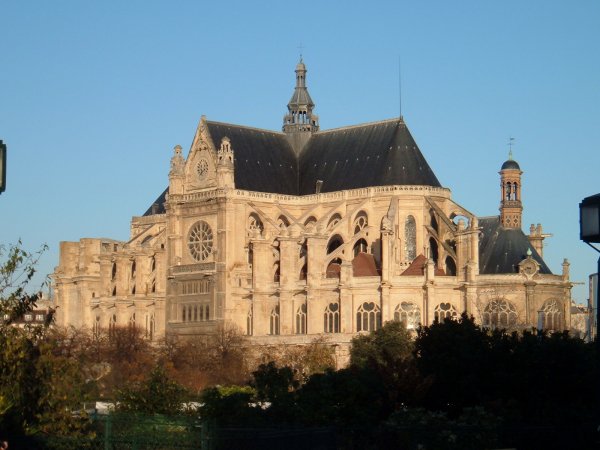 This stunning Gothic church can be found behind the Pantheon on the Montagne Sainte-Genevieve in the 5th Arrondissement. It is particularly unique because it contains the shrine and remains of St Genevieve, the patron saint of Paris.
---
22

La Butte Aux Cailles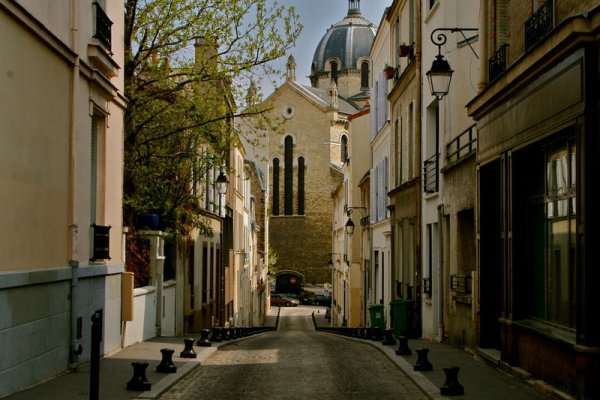 If you want to experience Parisian life that isn't full of the fast paced hustle and bustle of the very central districts, then head to the 13th Arrondissement for an afternoon spent wondering through cobbled streets and independent restaurants. The small quaint houses are a throwback to an era when Paris was more basic than sophisticated.
---
23

La Conciergerie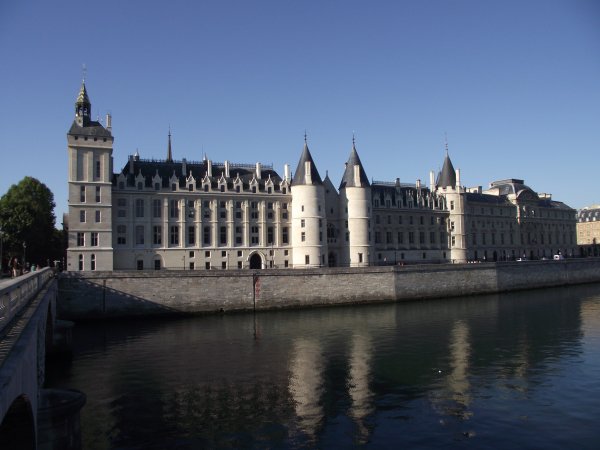 This former palace became Paris' first prison when the building was handed over the government in 1391. It became a famous place for guillotine executions and imprisoned some of the country's most famous figures including Marie-Antoinette, Danton and Charlotte Corday.
---
24

The Catacombs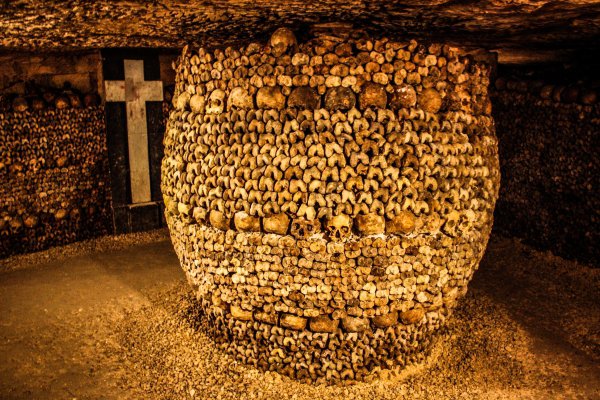 Underneath the bright lights of the city lies an amazing world - a creepy labyrinth of arranged bones and skulls, the remains of an estimated 6 million Parisians from the late 18th century. Make sure you plan a trip here officially; you definitely don't want to get lost!
---
25

Mountain in the Parc Des Butte Chaumonts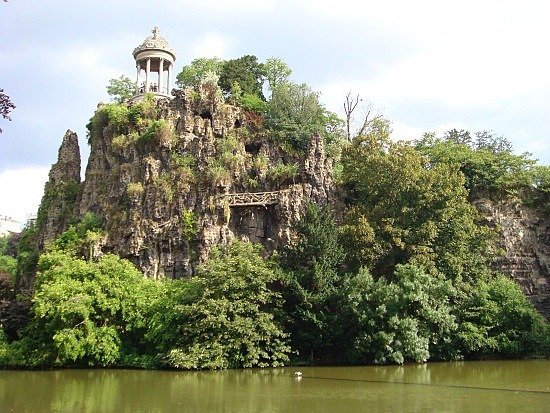 If you want to get away from the concrete jungle that the majority of Paris can feel like, then head to the Parc des Butte Chaumont and embrace French nature by climbing this small but perfectly formed mountain. Once at the peak, you will be rewarded with stunning views of the park and city, as well as a 19th century replica of a Roman temple.
---
Comments
Popular
Related
Recent