With potentially the last few days of guaranteed warm weather, I think it's time we fully take advantage of the great outdoors by visiting a few rooftop bars in NYC. Take this opportunity to enjoy a few cocktails or a delicious dinner high above the city while soaking in the spectacular views! New York is a beautiful city and I think a good amount of people don't realize that. If visiting rooftop bars in NYC is on your to do list, here are some awesome places to stop by in no particular order!
---
1

Pod 39 Hotel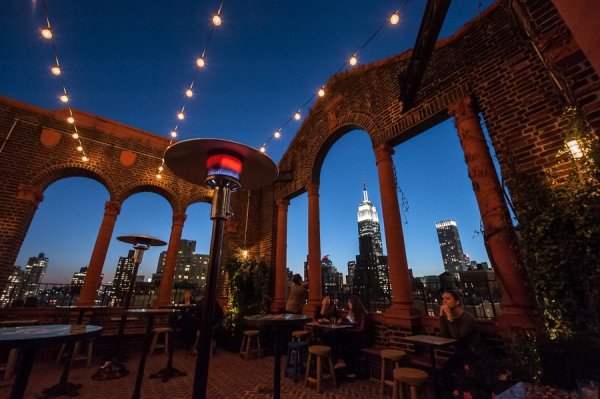 Pod 39 Hotel has a spectacular outdoor terrace with Spanish flair and a variety of reasonably priced drinks. It is located right on the edge of Murray Hill, so it has a beautiful view of the Empire State building and lower Manhattan. The overall design of the terrace is absolutely breathtaking in comparison to some other rooftop bars in NYC, so going there should be quite an experience!
---
2

Empire Hotel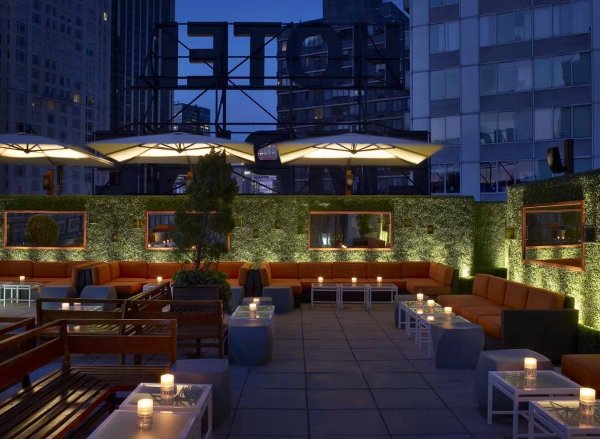 Throwing a disclaimer out there from the beginning that this is a very sophisticated and sort of pricey place, but it is so worth it! There is actually a dress code against denim, which sets the expectations of this place pretty high. This rooftop provides lovely views of Central Park and Lincoln Center and even has affordable drinks during happy hour!
---
3

Ava Lounge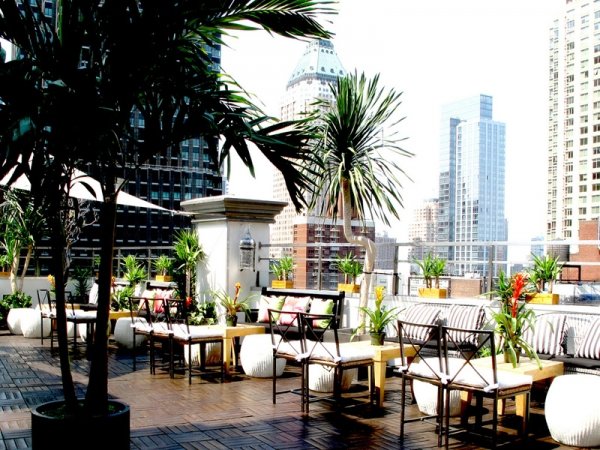 Yet another high-class rooftop bar that allows you in only if you are wearing presentable attire. This means there are no hats, ripped jeans and sneakers allowed! You should also plan to spend a little more money than usual but other than that, this place is a must-see when you have an excuse for a special occasion!
---
4

Night of Joy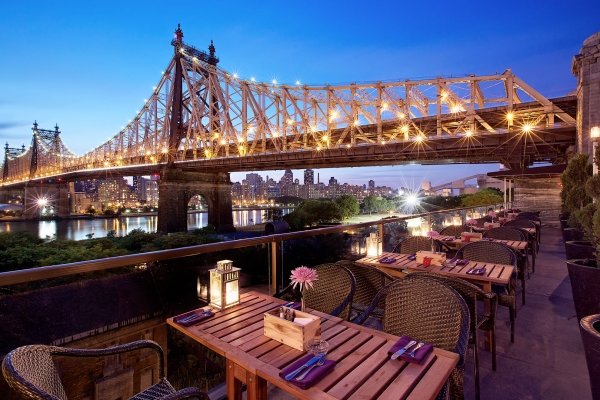 If you have ever been in Williamsburg before, you know just how unique and hipster the whole environment of that area is, so it is no surprise that one of the most raved about places is located around there. Night of Joy is a very laid-back rooftop patio with lanterns and box planters scattered everywhere. Therefore, if you are not really up for dressing up but still want to catch a glimpse of the scenery, this is the place for you!
---
5

La Birreria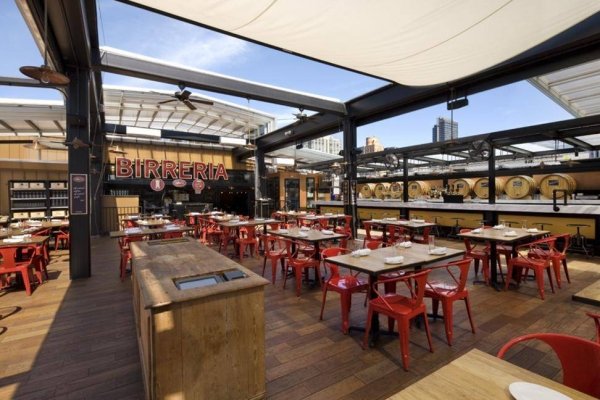 There is no need to rush if you are desperately trying to visit La Birreria because despite being a rooftop bar, this place is open year round! Once the weather gets bad, they actually pull down a retractable roof! This place is known for its Eataly brews and tasty appetizers, so check it out to see what the buzz is all about.
---
6

The Press Lounge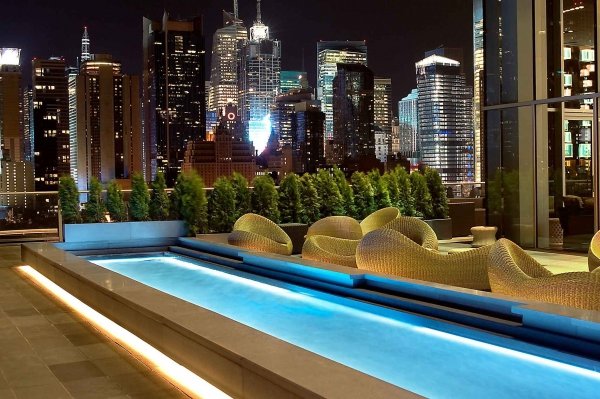 If you are looking for impressive scenery and a high-class environment, The Press Lounge should fit your needs. It does have its own dress code, which consists of no fitted caps, flip-flops, beachwear, tank tops, t-shirts or torn clothing but along with that it has a pool! Unfortunately you can't swim in it, but you can just enjoy its view.
7

Gallow Green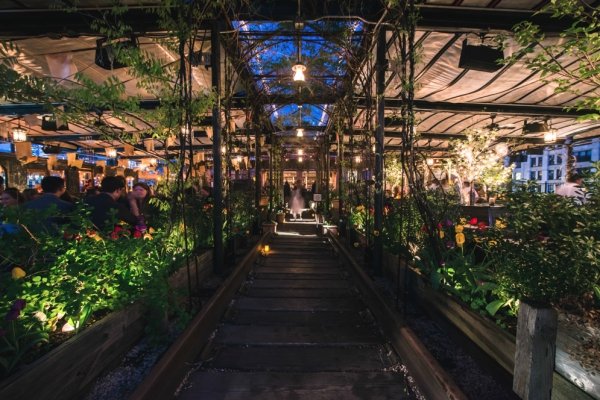 Gallow Green has a stellar reputation for its gorgeous décor filled with lush greenery, boxcars and live jazz music. The whole ambiance of the place is very whimsical yet vintage, so you can be confident you will experience something new the second you step in through the doors!
Time is ticking and the weather is getting worse and worse by the day! Don't let these sunny days slip through your fingers and instead enjoy more outdoor activities. Take your dining experience on a whole new level and grab a drink or a bite with an unforgettable view right in front of you. Which roof top bar would you want to visit in NYC?
---
Comments
Popular
Related
Recent