7 Wonderful New Year's Eve Celebrations around the World I Would Love to Attend ...
By Shannon
Have you ever wanted to visit any of New Year's Eve celebrations around the world? The number of locations that celebrate the transition of the New Year with a great party, fireworks, and light shows is astounding. Each year in the US, we are treated to a nearly non-stop televised international New Year's Eve party! As we enter the transition to another New Year, I want to share with you a sampling of the many wonderful New Year's Eve celebrations around the world!
---
1

Paris Eiffel Tower Lights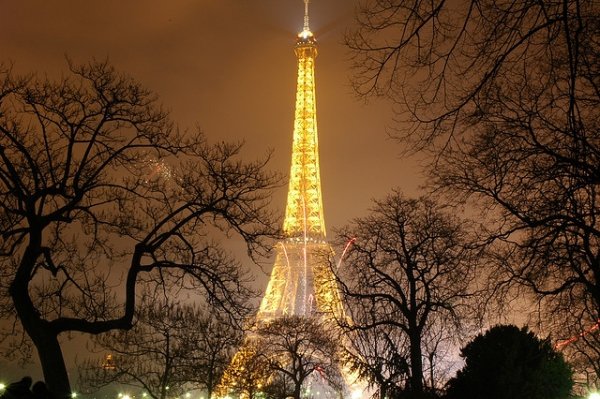 France is fantastic and Paris is simply beautiful. Paris leads our list of New Year's Eve celebrations around the world because the location is just dreamy. Not only is the Eiffel Tower a fantastic site to behold at midnight on New Year's Eve, but the Arc de Triomphe on the Champs-Elysees is also breathtaking! I want to have a warm drink among a crowd of thousands of other visitors speaking French and cheering on the fireworks while the New Year rings in!
---
2

Las Vegas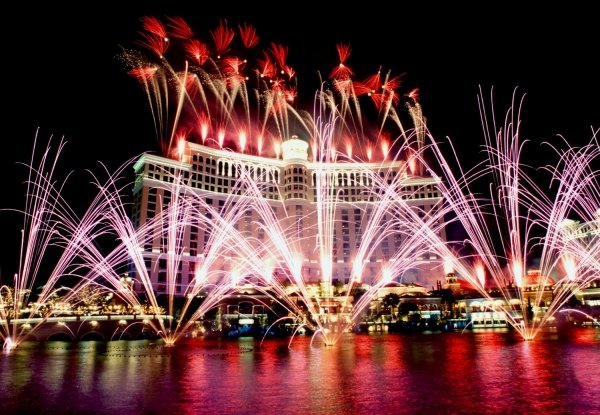 On New Year's Eve in Las Vegas the city closes the Vegas strip. Shutting down the "strip" to traffic provides a large gathering place for the thousands of visitors. The town known across the world as "Sin City" really knows how to put on a fantastic display. The entire city explodes with fireworks at midnight. The energy of the crowd is electric. Friends who have attended this spectacle absolutely agree that the New Year's Eve celebration in Las Vegas is phenomenal. For a city known for partying, gambling, shows, and sin, the Las Vegas New Year's Eve bash is definitely one I want to experience.
---
3

Times Square, New York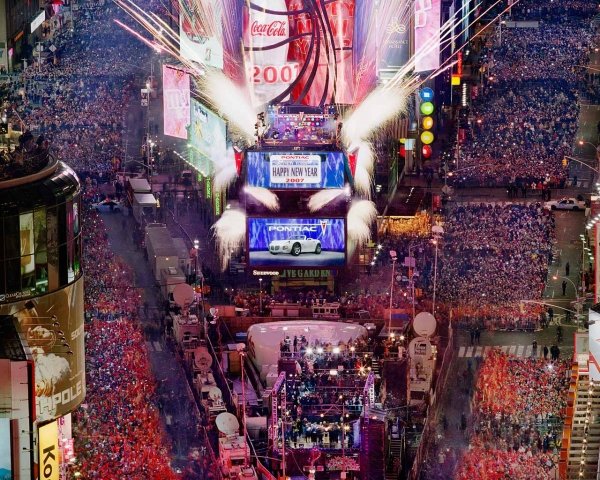 There is no doubt that you have likely seen images of the New Year's Eve celebrations in New York; they appear in countless movies and advertisements. A New Year's Eve celebration in New York is everything you might think it would be: loud, entertaining, COLD, and intensely exciting! This is one fantastic New Year's Eve celebration I have been lucky enough to experience a few times. I loved every experience and want to return. Many streets around Time Square are shut down to traffic, which leaves loads of room for visitors to collect in hopes of seeing the iconic ball drop! Winter in New York is positively frigid! The frosty weather does not detract from the absolutely wonderful feeling you get from being in that NYE crowd, among the excitement, music (if you are close enough to hear), positivity, and random hugs from people around you!
---
4

Washington, DC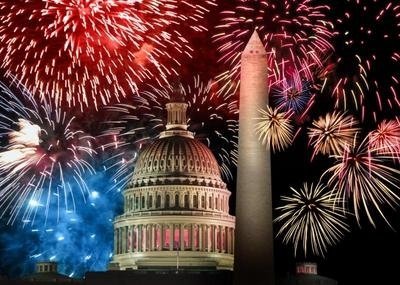 There are many location options around the city to experience a great New Year's Eve celebration in Washington, DC. From rooftop parties to a cruise on the Potomac or jazz concerts at the Kennedy Center, the options are limitless. If the weather is right, and even if it's not, this is a great time to get dressed up and head out to one of many parties across the city. The energy is great and live music and indoor balloon drops are everywhere. DC becomes party central overnight. However, while I love a wonderful fireworks display and light show, they are no longer provided by the city. To indulge in such activities means a trip to Maryland or Virginia, where both states sponsor wonderful fireworks displays.
---
5

Sydney, Australia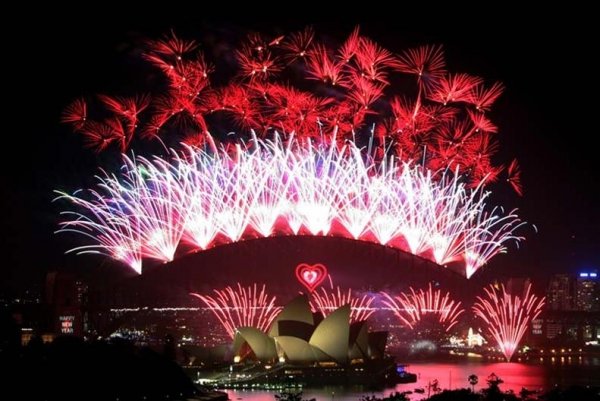 Travelling to Sydney for the Australian New Year's Eve celebrations would be truly amazing! Each year, there is a huge show of fantastic fireworks and light displays around the Darling Harbour, the Sydney Harbour Bridge, and the Sydney Opera House. New Year's Eve in the states means wintertime, hot chocolate, warm sweaters, and champagne. New Year's Eve in Sydney is summertime! We can celebrate outside in summer dresses! What a great time to enjoy outdoor celebrations without worry of being too cold. It will surely be a different experience for those of us used to celebrating the start of a new year with frozen fingers and toes.
---
6

London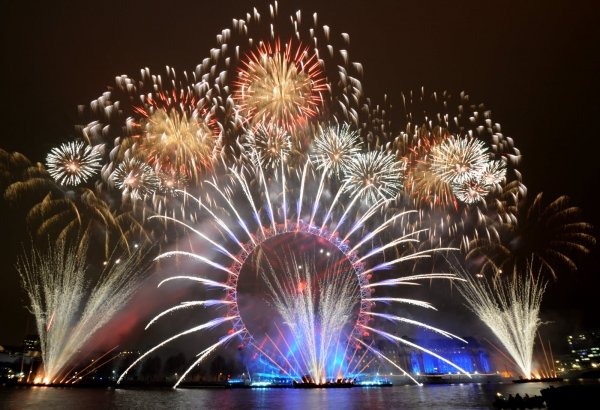 I've been to London a couple times and have felt very comfortable at each turn. However, I have not had the opportunity to experience New Year's Eve in the city! And, oh, how I would love to do that. Images of Big Ben illuminated by the light from the exploding fireworks and light displays surrounding it are lovely! I love the idea of hearing that clock tower strike midnight, ringing in the New Year. And the fun doesn't stop there. Fireworks explode over the Thames and the London Eye is illuminated. Toss in some music and revelry and the whole event looks wonderfully exciting!
7

Rio De Janeiro, Brazil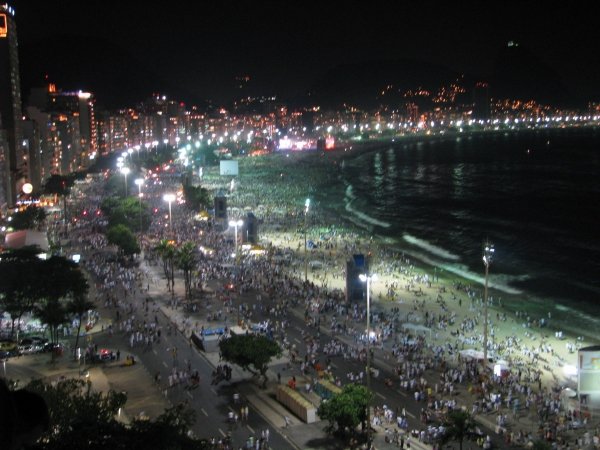 Closing our list of New Year's Eve celebrations around the world that I would love to attend is Rio De Janeiro, Brazil. While this is not at all the absolute last location on my list, I will stop here. Rio de Janeiro is positively fantastic! Similar to Australia at this time of year, the weather in Rio is warm and inviting. The location and weather invite you to throw on a lovely dress, don a party mask, and dance in the sand as the New Year rings in! Each year, thousands of people join the New Year's Eve celebrations on Ipanema, Copacabana, and Leblon beaches to watch the fireworks explode overhead and listen to lots of live, loud music.
New Year's Eve is special anywhere you are happy, safe, and surrounded by fun times and good people that you care about. How do you celebrate New Year's Eve? Please, share. And take photos!
Sources: theatlantic.com, frommers.com
---
Comments
Popular
Related
Recent