At this time of year many of us dream of silky soft sand, crystal clear turquoise waters and softly swaying palm trees. If your idea of a dream vacation is a stunning beach not so very far from US shores, here are 7 of the best.
---
1

Have a Tropical Island Vacation on Saint Croix, U.S. Virgin Islands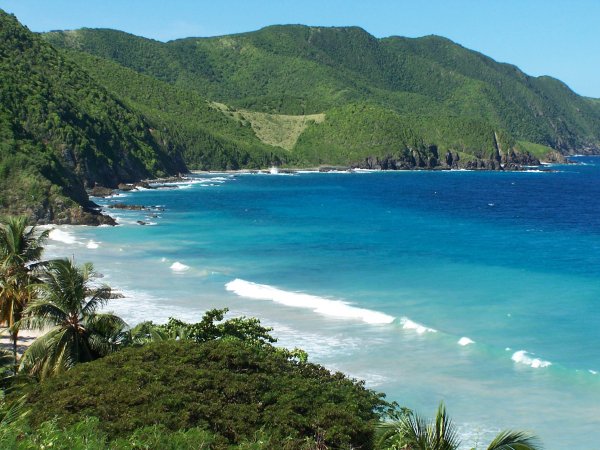 For around $120 per night you can enjoy harbour views in the historic town of Christiansted at the Hotel Caravelle and have an affordable beach vacation. Saint Croix is a miniscule island at the most easterly point of the U.S.Virgin Islands, boasting fine sandy beaches, palm trees and blazing blue skies, delicious piña coladas and friendly locals. It costs around $400 for a round-trip flight from major U.S. cities to get there. Where you'll have to change, Miami or Saint Thomas, will depend on your departure city.
---
2

There's No Revenge at Paradisiacal Montezuma, Costa Rica
3

Forget Cancun and Go Snorkeling at Playa Del Carmen, Mexico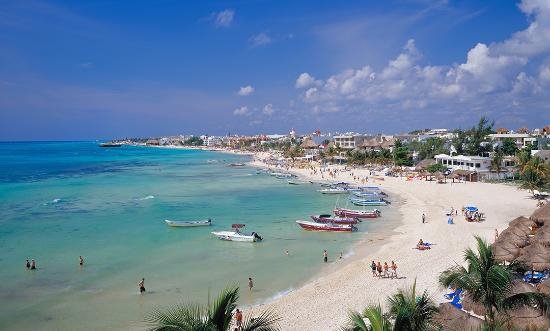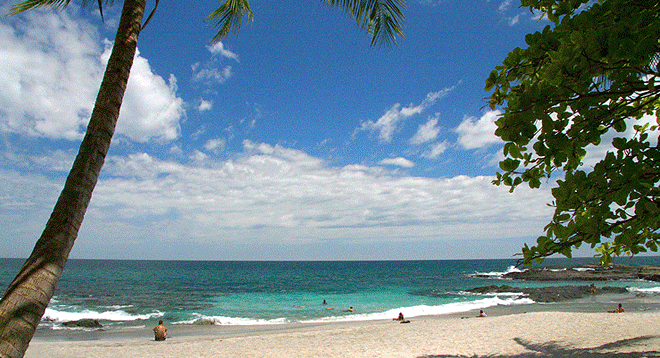 Costa Rica is a great place for an affordable beach vacation in the tropics. Despite growing demand and increases in development, Costa Rica is still great value for money and one of the most eco-friendly and beautiful countries to visit. Book well ahead to secure a basic and cheap B&B by the beach, many of which include free Wi-Fi. You could stay in a 4-star hotel with volcano views, but why spend all that money when you're going to be out having fun zip-lining through rainforests or climbing to see quetzals? Try Montezuma on the southern tip of Costa Rica, where the Amor de Mar guesthouse offers 11 comfortable rooms set in lush tropical gardens for just $55 per night for a double room. It's just 5 minutes from the beach! Round trips to San Jose from major U.S. cities start at ca. $400.
---
3

Forget Cancun and Go Snorkeling at Playa Del Carmen, Mexico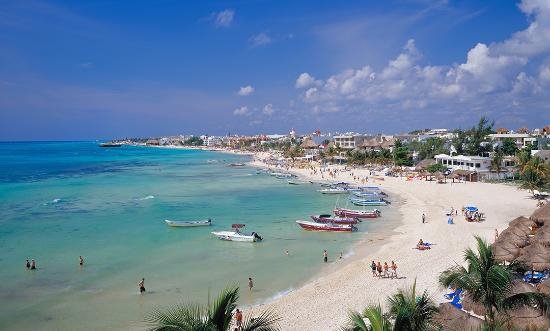 Imagine the colorful denizens of Mexico's reefs, pristine white beaches, ultra cool cafes and shops, arty boutique hotels and lush vegetation and you'll get an affordable beach vacation in Playa Del Carmen, a short drive from Cancun. The latter is a major city with an airport offering lots of direct flights to major U.S. cities; prices for round-trips start at ca. $400. Book a room at Hotel Kinbe, where room rates per night are as low as $80. It's a stylish place just a few skips and a hop from the beach. Rooms are minimalist, but there's a pool with a waterfall to compensate for that. If you can't get the Hotel Kinbe, try Booking.com, which has excellent deals for affordable beach vacations in Playa del Carmen.
---
4

There's an Affordable Aloha at Kona in Hawaii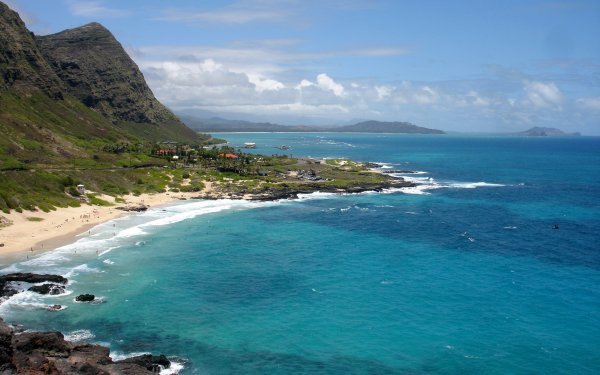 Although beach vacations in Hawaii can be rather costly, sandwiched between the expensive resorts and 5-star hotels is the sleepy village of Kona on the Kohala Coast. Kona Guest House, for example, offers room rates from just $75 per night. Boasting four rooms, some with ocean views, lush tropical gardens and a mini spa where you can get a massage, this guesthouse can be booked via sites like Booking.com. Round trips from LAX start at ca. $550. Now relax, roll over on your beach mat and get somebody to rub some sun lotion on your back. Kohala Coast is excellent for snorkeling and surfing.
---
5

Get up Close and Personal with Puerto Rico at Culebra Beach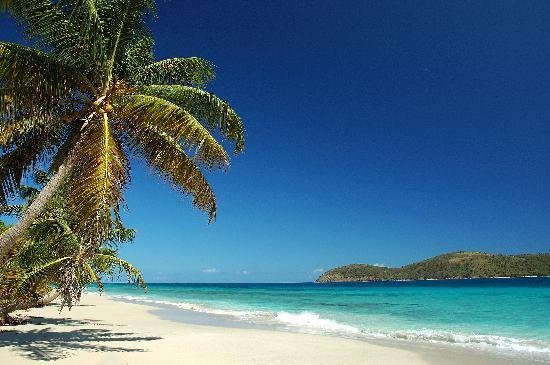 Culebra is located on the eastern shores of the island. Surrounded by lush tropical vegetation, the town boasts a vibrant local culture and you can walk for miles and miles along unspoiled white sandy beaches, dip your toes into crystal clear, warm water and watch colorful tropical fish flit by. It's a great place for scuba diving and snorkeling, boasting shallow water and reefs. Dance the night away to the sounds of guitar music, ask locals to recommend the best seafood restaurants and watch the sun set. Paradise! Round trips from New York to San Juan cost around $350, after that you'll have to pay another $105 for the short flight to the island or drive 90 minutes from San Juan and take a cheap ferry across. Stay at Mamacita's, a welcoming and friendly 10-room guesthouse, spotlessly clean, and incredibly cheap. Call for rates.
---
6

Caribbean Feasts when You Eat Cheap at Ocho Rios, Jamaica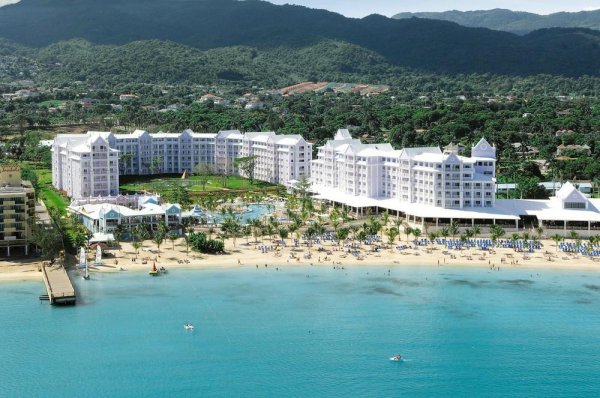 Easily accessible, Jamaica is justly popular for its stunning natural beauty and affordability. You can enjoy a great meal of jerk chicken and pork at a roadside shack for very little money. Paddle in the ocean, shake a leg to the sound of reggae, explore natural wonders like the amazing Blue Hole and get a little tipsy with the help of Jamaican rum. Round-trip flights to Montego Bay from major U.S. cities start at prices of around $450. Try the 74-room beachfront Fisherman's Point Resort, which boasts one-bedroom suites for just $100 per night. You'll find an on-site restaurant, freshwater pool and all the standard hotel amenities that will make this an affordable beach vacation to remember.
---
7

Find Some Island Bliss on Saint John, U.S. Virgin Islands
The Concordia Eco Resort offers budget travelers a variety of eco tents, which are similar to treehouses, that have all the basic modern comforts you'll need for an enjoyable vacation. Each treehouse/tent sleeps up to five people and costs ca. $135 per night. Saint John Island has two very different types of tourism, one that caters for super-rich travelers staying only in world-class resorts and traveling by private jet, the other side caters for travelers on a budget. Stay in eco-friendly, affordable guesthouses and hotels in Maho Bay, a wonderful place for snorkeling and swimming in tranquil waters and relaxing on seemingly endless beaches. Choose the right dates and you can get round trips for less than $400, especially with American Airlines or US Airways.
Must go, my bikini's calling! Where are you showing off your beach body this summer?
---
Comments
Popular
Related
Recent