When we think of theme parks we imagine places of wondrous roller coasters and carousels and all manner of rides, but there are also some very bizarre amusement parks around the world. If you don't like that sinking feeling when the coaster twists or when you are flying through the air at 90 miles per hour, you might want to consider visiting some of those bizarre amusement parks for an entirely different kind of park experience.
---
1

Jeju Loveland –Jeju Island, South Korea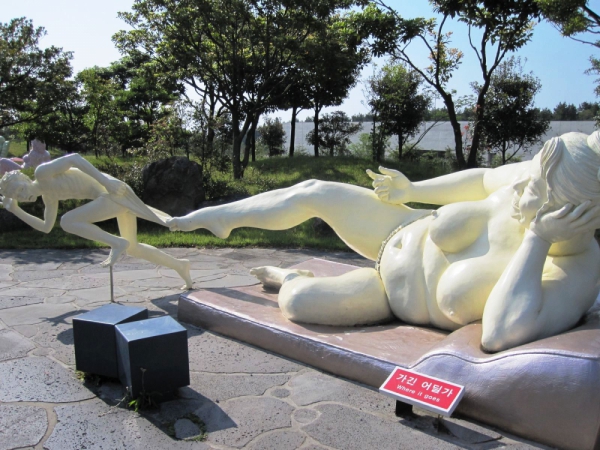 Penises, labia and breasts – oh my! Jeju Loveland is definitely one of the world's most bizarre amusement parks. This is not your parents' amusement park - it boasts over 140 sex themed statues and an interactive masturbation-cycle display. The only rides are the ones visitors take on giant phallic statues for photo ops. The park opened in 2004 and capitalizes on the island's history as a sex education center for Korean newlyweds. No minors allowed; there is a separate waiting area for them. No word on what amusements that contains.
---
2

Dwarf Empire – Kunming, China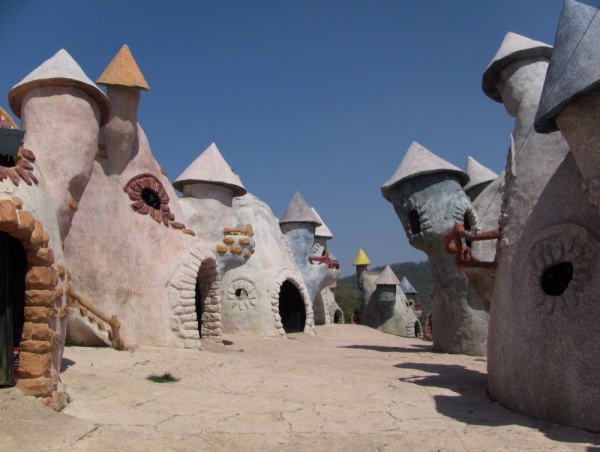 This controversial park opened in 2009. It features over 80 little people who perform for visitors twice a day and pretend to live in mushroom castles (they actually live in specially designed dormitories off-site). Critics feel the park is exploitative, but proponents say it allows the workers to build self-esteem by offering them employment and higher than average wages. Little people often face discrimination in Chinese society, and in fact many employees came from living on the streets. Bizarre? Definitely. Amusing? You be the judge.
3

BonBon-Land – Denmark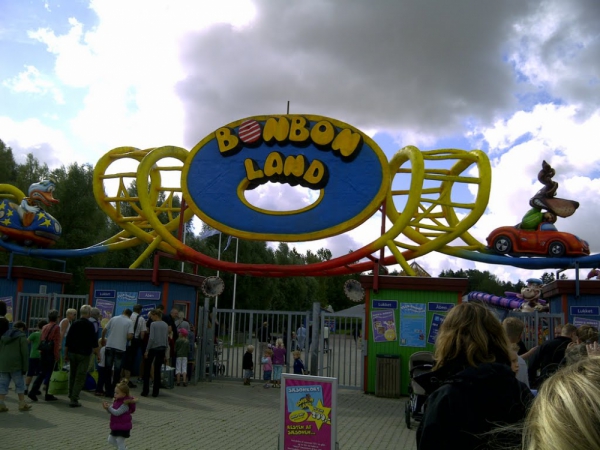 For all who love puke-flavored jelly beans and novelty dog poo, BonBon-Land awaits! This wacky and weird amusement park in Denmark features over 60 rides and attractions with names like "Dog Fart" and "Beaver Rafting." It is an offshoot of a candy company that offered confections with similarly unusual names. The park opened in 1992 and has become immensely popular with children. The season runs from April through October, and the park charges only an entrance fee – once inside, all rides are free. Ticket prices are based on height and there are senior discounts available. For those with disabilities, ticket price includes 1 free companion ticket.
---
4

Grutas Park – Lithuania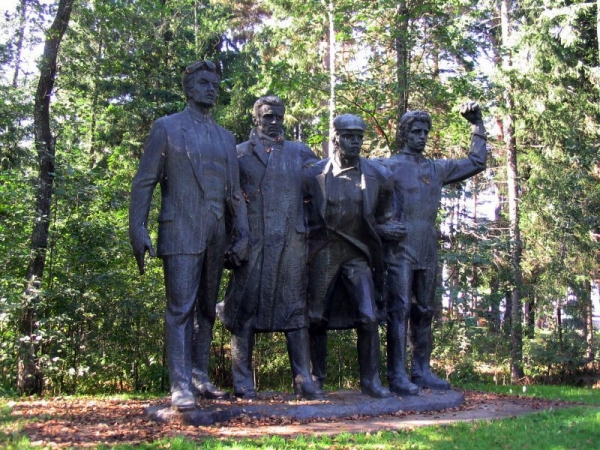 Grutas Park is one of the weirdest amusement parks because instead of fun, it offers the opposite – an interactive experience of life in Lithuania under communist Soviet rule. Visitors can enjoy a sculpture garden featuring statues of Lenin, Stalin, Marx, and Lithuanian freedom fighters, as well as the opportunity to experience authentic 1984 communist food offerings – like a single sausage on a metal plate. The décor is Gulag prison camp (although the idea to shuttle visitors by prison train was nixed). Go for the petting zoo and playgrounds, stay for the concentration-camp-style medical check.
---
5

Diggerland –United Kingdom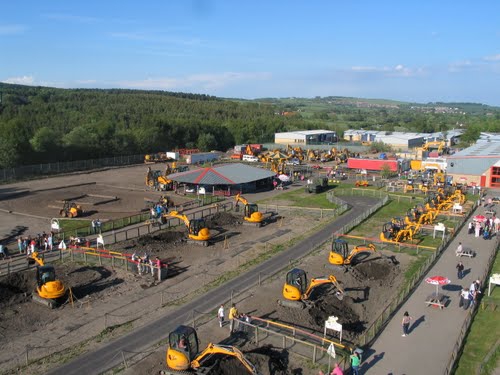 Diggerland lets visitors "ride and drive REAL full size construction machinery" without a driver's license! Who could ask for anything more? What about rides? What about Dumper truck racing? Yes and yes! Those so inclined can even book a kid's birthday party. Admission prices cover all rides and are based on height, but those under 90cm will be limited in their heavy machinery experiences. There are other attractions for smaller kids, like sand pits.
---
6

Harmonyland – Oita, Japan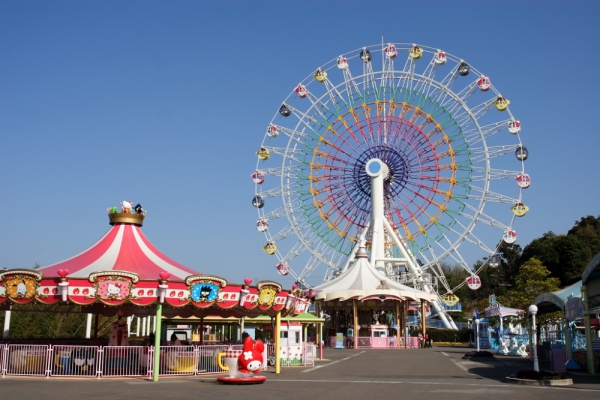 Heaven on earth for fans of Sanrio characters! This might not be considered one of the world's weird amusement parks if you want to overdose on cuteness, rainbows and sparkles. Hello Kitty – Queen of the Sanrio stable –welcomes her fans with open arms to this park with 12 attractions, each one more precious than the next. There are also live performances by the characters. If it gets to be all too much, those who have paid the entrance fee can leave and return the same day with a hand-stamp. No word on if the ink is scented.
---
7

Tierra Santa –Buenos Aires, Argentina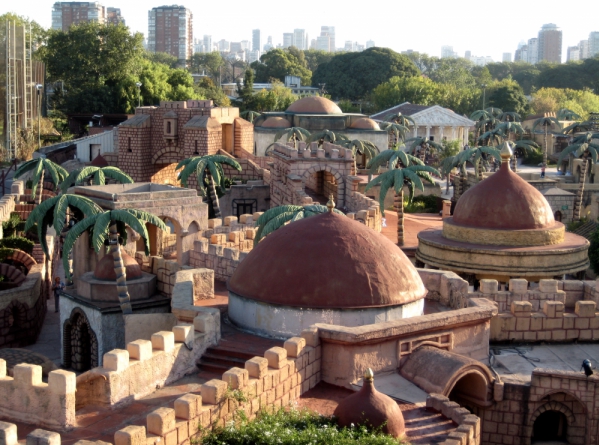 Reinforce the idea that Jesus is everywhere with a trip to Tierra Santa! Forget about rides at this bizarre amusement park, there is only a carousel-type "Rotating Ark of Joseph." The real draw here is walking the recreated streets of biblical Jerusalem. The only park of its kind in Latin America also features a 40 foot animatronic Jesus that "resurrects" hourly from behind a rock.
It's quite amazing how people come up with ideas for these bizarre amusement parks. I guess there are plenty of bizarre museums around the world, so weird theme parks are just a natural progression. Have you been to any of these or maybe you've got another to throw into the mix?
---
Comments
Popular
Related
Recent