5 Stunning Tropical Destinations Close to Home for American Girls without a Passport ...
By Deeceebee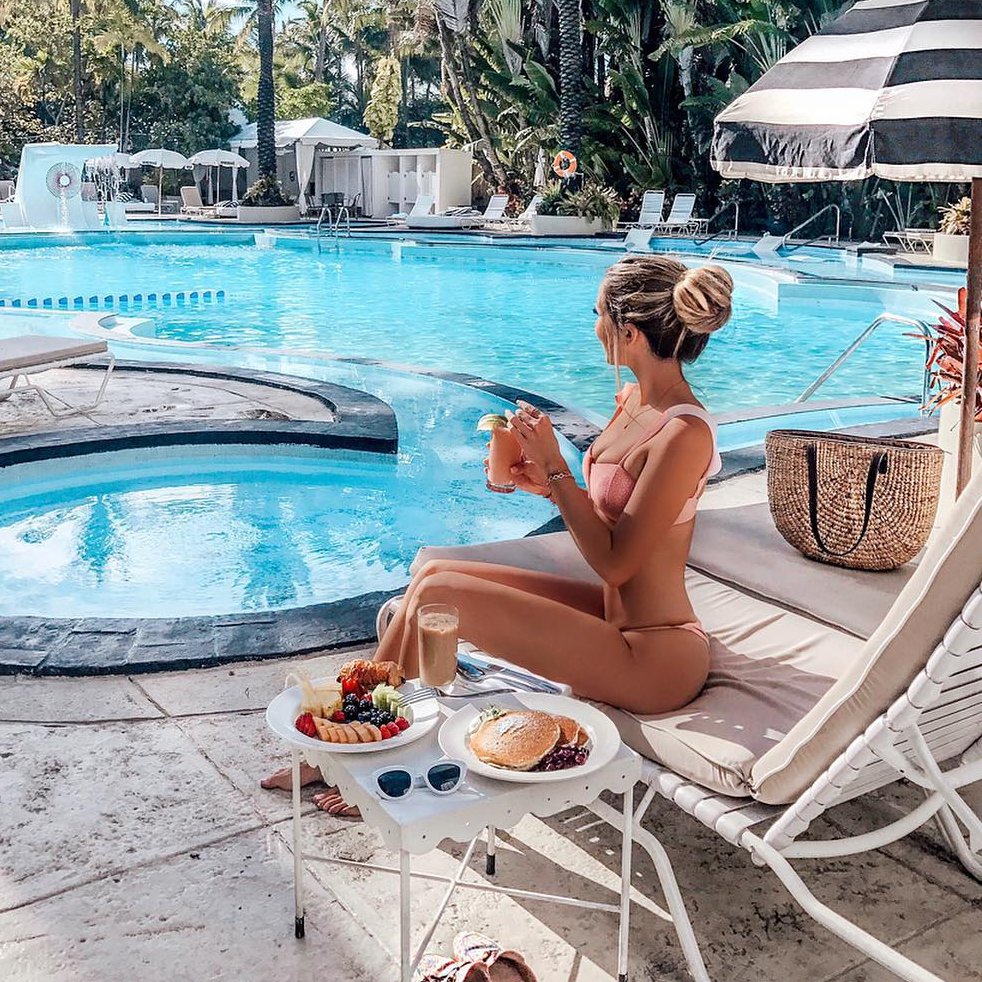 You don't have to have a passport to visit a stunning tropical destination. There are some gorgeous tropical vacation spots closer than you might imagine where you can enjoy swaying palm trees, warm sun, white sand and turquoise waters. Are you ready for a mai tai or pina colada? Here are 5 fabulous tropical destinations where you don't need a US passport:
---
1

Puerto Rico
Puerto Rico has every needed to make a slice of paradise and it's just a short flight from the East Coast. The island is everything that travellers to tropical destinations dream of: stunning beaches around 270 miles of coastline, luxury resorts, some of the best surfing in the Caribbean, Latin flare and old world history. Step back in time when you walk on the cobblestone streets of Old San Juan or visit the historic fort of El Morro. Catch a break on the waves at Rincon or soak up the sun on Luquillo Beach. With great food, bars with a fiesta atmosphere and plenty to do, Puerto Rico is a must go.
Where to stay: Acacia Beach Hotel
An affordable boutique hotel just one-minute walk from the beach. Intimate and friendly, the hotel has an outdoor pool, restaurant and free WiFi (perfect for posting photos to make your friends jealous.)
Hotel details: booking.com
---
2

Key West
Florida is so much more than Orlando and Disneyland. The Florida Keys are worth a visit for the drive alone. Key West is the southern-most point of the US, just 90 miles from Cuba and makes the perfect tropical winter destination thanks to temperatures between the mid 70s and low 80s. It's great in summer too but why go in the height of the season? It's much better value in winter. It's a tiny island made easier to get around thanks to the Conch Train and is the perfect place to experience a little bit of laid back island life. Snorkel in crystal clear waters, bar hop down Duval street, visit Ernest Hemingway's House, laze on the beach, eat a piece of key lime pie … just leave your worries behind.
Where to stay: NYAH
An over-18s only bed and breakfast just 10 minutes from Duval Street. Small and intimately cosy, it's still packs in the facilities with three pools and two hot tubs, Free WiFi and cable TV.
Hotel details: booking.com
---
3

The United States Virgin Islands
The United States Virgin Islands is a glorious place to visit, if you like golfing, snorkeling, and just relaxing on miles of beautiful beach. And who doesn't, after a grueling work year or a break up with a partner? You can be assured of warm weather on these tropical climate: it hardly changes throughout the year and averages between 85 and 90 °F. There are three islands: St. Thomas, St. Croix and St. John. St Thomas is the most popular, with cruise ships often docking there. The capital city, known as Charlotte Amelie, is a gorgeous little town, full of history and quaint restaurants. Spend some time there shopping the duty-free shops, before venturing down to sunbathe on the most picture-perfect beaches, and swim in the heavenly blue waters.
Where to stay: Olga's Fancy
Lovely location in Frenchtown, fabulous views over the ocean, amazing pool and sun terrace and great hosts – everything you need for a terrific tropical vacation.
Hotel details: booking.com
---
4

American Samoa
You may not have heard of it, but this is a hidden gem located about halfway between New Zealand and Hawaii. If you are after a ecotourism rustic holiday, this is the place for you and if you want a typical tropical beach hotel break, your spirit animal is already booked in. American Samoa actually comprises five islands, which are volcanic, and two atolls. The temperature is pretty much the same year-round, with an average of 83 °F. Come prepared to walk through beautiful rainforests (bring a waterproof raincoat). If you prefer sea to forest, it's a fantastic place for diving. Unlike cruise ships which don't stop here, whales are frequent visitors to the islands, so be sure to do some whale watching. Do I need to mention the beaches are jaw-droppingly gorgeous?
Where to stay: Sadie's By The Sea
With a private beach, swimming pool, snorkelling and kayaking, Sadie's is perfect for water babies. The hotel sits in lush tropical gardens and it's fun to eat al fresco in the Goat Island Café.
Hotel details: booking.com
---
5

Hawaii
It's easy to run out of superlatives when describing the Hawaiian Islands. The only downside I can think of is not bumping into Alex O'Loughlin, the hunk who plays Steve McGarrett in Hawaii 5 0. Every beach is postcard view worthy and the interior is lush and beautiful enough to make any Instagram travel photographer green with envy. Party animals will find a pulsating nightlife and culture vultures will find the Polynesian history and way of life fascinating. Black sand beaches, Volcano National Park, hiking trails, surfing, snorkelling, Pearl Harbor, magnificent waterfalls, sunrise bike tours – Hawaii is pure, raw beauty but has all mod cons too.
Where to Stay:Queen Kapiolani Hotel
Just three minutes from Waikiki Beach and featuring views of Diamond Head from the outdoor pool and sun terrace, this is a bright friendly hotel opposite Honolulu Zoo and Kapiolani Park.
Hotel Details: booking.com
I expect you are now dreaming of tropical destinations close to home? Ready to book?
---
Related