10 Retro Places to Visit ...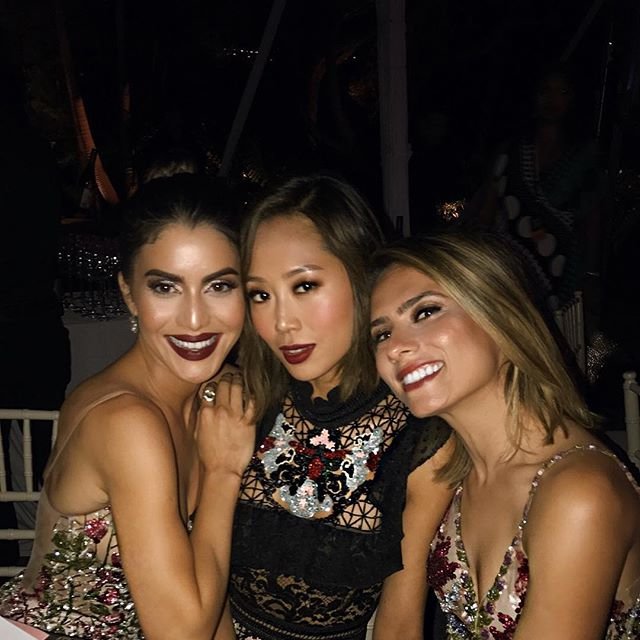 The eternal appeal of retro style is something that never dies. From 60s fashion to ancient monuments, looking to the past provides an escape from the everyday stresses of modern life. Going vintage is a great break from the monotony of the daily grind, and there are a number of amazing places that capture a moment in time. From cities that have stood for millennia to an alien-inspired café, here are 10 retro places to visit.
In this incredible city of sun and salsa, hundreds of years of history are brought to life through the culture and architecture of Havana's vibrant lifestyle. The Habana Vieja district could have stepped out of a film, fully alive in all its energy and warmth. Nightlife in Cuba can be found at its best in the Casa de la Musica, where you can drink mojitos and dance all night. You could even take a drive through the city and see from a vintage American car why Havana is one of the Caribbean's best retro places to visit.
Step two thousand years into the past in this epitome of ancient Asian splendor. Not even Genghis Khan could bear to destroy the 13th century Kalayan minaret, which stands watch from 70 feet high over the city's many inhabitants. From the lively domed markets selling ceremonial daggers and traditional carpets to covered bazaars and mosques, Bukhara is a landmark of historic majesty that fully deserves to be known as one of the top 10 retro places to visit.
3.

Hill Club, Nuwara Eliya, Sri Lanka
The colonial traditions brought to Ceylon in the nineteenth century are alive and well in the plantations of Nuwara Eliya. The 1858 Hill Club, which originally catered for British colonial officers and coffee planters, has lost none of its Victorian upper-class rules – after 7pm, smart clothes are insisted on. Sipping Ceylon tea in a smart jacket might not be the first thing that comes to mind when you think of a retro place to visit, but the stunning landscapes surrounding the lounges of the Hill Club make it an unmissable destination.
4.

Broadstairs, Kent, England
If you're looking for a classic retro, you won't find it better than in an English seaside town. Take a dip in the sea on a sunny day (if the weather is cold, it might be a bit bracing!), watch a Punch and Judy show on the beach and then enjoy a traditional stick of rock, one of Britain's most cheerfully colorful and best-loved boiled sweets with the town's name written through the candy. When you've had a leisurely donkey ride along the beach, tuck into fish and chips for a complete 1950s holiday.
5.

Nevada Joe's, Nevada, USA
At the intersection of Road 373 and US-95, a gas station named Nevada Joe's has been the first port of call for UFOs in need of fuel since 1960. It hasn't changed much in the 50 years since it was built, with everything from the paint - powdery pink – to the Wild West-style font of the signs outside, the adverts for adult entertainment and slots, and of course the giant billboard. Although hopefully times won't change for this quirky throwback to the alien appeal of the space race, it's been put up for sale so make it a priority on your list of retro places to visit.
As the oldest of Morocco's imperial cities, setting foot in Fès will take you a thousand years back in time. Medieval history breathes in every street, and time seems to have left only the barest imprint on much of the city. From carts selling vegetables to donkeys trudging through alleys, and with cats, chickens and spice sellers in the streets, the past 1000 years of history can almost be heard in the ancient medina and can certainly be smelt near Fès' huge tanneries – with the real charm and beauty of Fès, it's an incredible retro place that shouldn't be missed.
With its 21st century transport system, parts of Delhi are some of the most stylish and modern places in the world. But an underground metro ride to Chandni Chowk is a trip into the past, and on emerging from the station you find yourself in another world: Old Delhi, the capital of Islamic India, was built as Shajahanabad in the 17th century by Emperor Shah Jahan. As the central shopping boulevard at the heart of Old Delhi, Chandni Chowk connects countless bazaars and tiny alleyways that each specialise in something different.
The Siwa Oasis in the Western Desert of Egypt has been one of Egypt's least accessible places for centuries. Since the construction of an asphalt road to the coast in the 1980s, not much has changed: the mostly Berber population of the ancient city has kept its traditional customs, and married women are only occasionally seen in public. Could there be any more of a retro place to visit? Surrounded by olive groves and date plantations and watched over by the 13th century fortress at its heart, Siwa certainly has a historic beauty, but it's perhaps the preference for donkeys over cars that mark the presence of the past here.
As you can see there's no shortage of places where past meets present, and they vary as much as the periods they come from. All over the world there are places where tradition is more important, where a camel is more valuable than an iPhone and where simple is king. What would be your top retro place to visit?
Top Photo Credit: bigjimMcBob
{{#comments_count}} Show Commnents ({{comments_count}}) {{/comments_count}}