Are you dreaming of palm fringed beaches of cashmere soft sand, calm crystalline waters gently lapping shores and mind-blowingly delicious cocktails? If your idea of the perfect destination is a tropical paradise, here are some that fit the bill – perfectly.
---
1

Punta Cana, Dominican Republic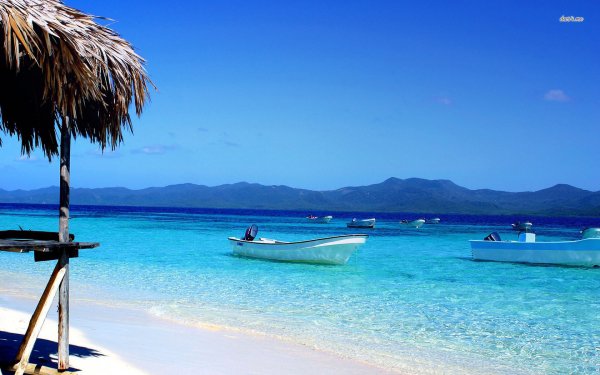 With a coastline stretching for 100 km, Punta Cana is one of the exotic beach destinations where digital nomads go to relax after a couple of hard months partying in Thailand. Laid-back locals and an abundance of beaches with fine white sands and lush vegetation, Punta Cana offers surfers in particular a great holiday destination, where the wind conditions are great for most of the year. Shallow waters, endless blues skies, crystal clear waters and mild winds, not to mention a multitude of natural marine pools make it save for visitors to go bathing. Punta Cana a family-friendly holiday destination. The main beaches north of the cape are Uvero Alto, Macao, Arena Gorda, Bávaro, El Cortecito, Las Corales and Cabeza de Toro. If you're staying in a resort south of the cape try Cabo Engaño, Punta Cana and Juanillo. With a tropical climate, Punta Cana's weather is pretty consistent all year, boasting an average temperature of 30 degrees Celsius.
---
2

Nassau, New Providence Island, Bahamas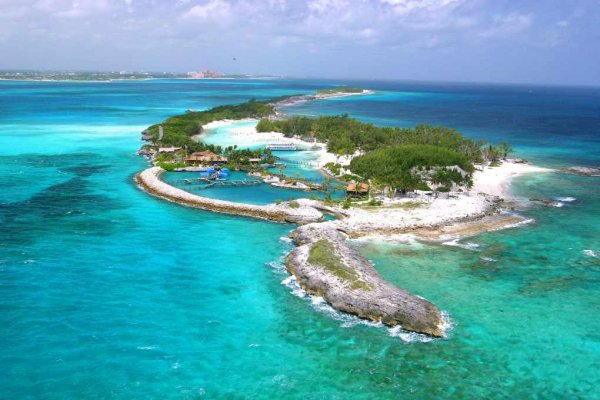 Nassau on New Providence Island is the commercial heart of the Commonwealth of the Bahamas and the main focus of tourist attention. Visitors arrive at Lunden Pindling International Airport, the main airport for the Bahamas. The airport is ca. 16 km distance from Nassau City center, where you'll find good shopping, dining and nightlife. The city boasts a lovely blend of old world and colonial architecture and attractions and has an attractive harbor. A tropical climate guarantees a fairly constant 32 degrees Celsius all year round. Nassau lies just 290 km east-southeast of Miami, which has made the New Providence Island a favorite island getaway for Florida's residents. Hop over to Paradise Island by boat or inter-island flight and enjoy the stunning Atlantis mega-resort, which has more pools than even a dolphin could find time for.
Trendinig Stories
More Stories ...
3

Saint Martin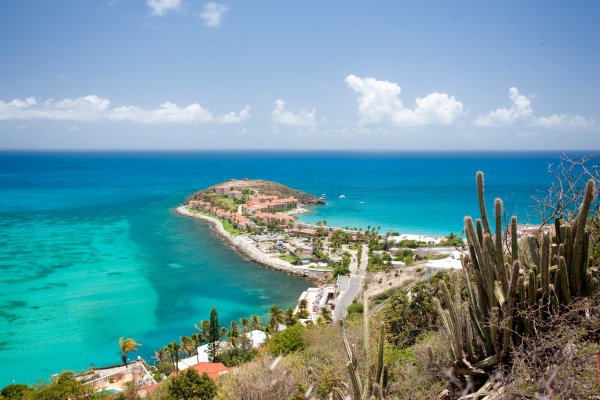 Divided roughly 61/39 between France and The Netherlands, the island Saint Martin lies in the northeast Caribbean, ca. 300 km east of Puerto Rico. The French part of the island lies to the north, occupying 53 square kilometres, while the Dutch part of Saint Martin accounts for 34 square kilometres in the south. Philipsburg on the Dutch side and Marigot on the French side are the principle cities on Saint Martin, although the largest settlement is Lower Prince's Quarter on the Dutch side. It offers the best shopping, nightlife and entertainment on the island. At 424 metres above sea level Pic Paradis is hardly a contender for highest mountain in the Caribbean, but its foothills provide hikers with great trails and fabulous views. It's a good place to come on a hot and sticky day, since the trails allow you to disappear under the shady canopies of the dry forest that covers the slopes. Saint Martin has stable temperatures of 34 degrees Celsius for most of the year, but a tropical monsoon climate makes January to April the best time to visit, as this is the dry season.
---
4

Montego Bay, Jamaica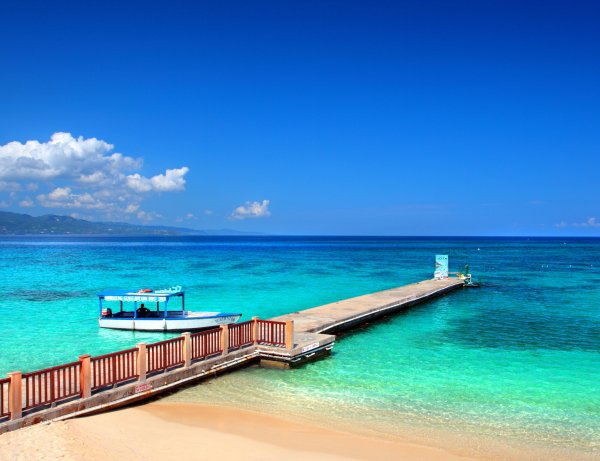 As the fourth largest city in Jamaica, Montego Bay sees far less tourism than Kingston, Spanish Town or Portmore do, but duty-free shopping, a cruise line terminal and a number of fine beaches have put Montego Bay firmly on the world's top exotic beach destination list. The first tourist smitten with the island's natural beauty was Christopher Columbus, who arrived in 1494 to top up his tan. He called the bay Golfo de Buen Tiempo, the Fair Weather Gulf, and no wonder, for Jamaica enjoys a year-round warm climate. The island boasts numerous world-class golf courses and attracts the international yachting set. High-end resorts and beach clubs, such as Doctor's Cave Beach Club, and the legacy of Reggae legend Bob Marley attract a large number of tourists to Jamaica's beaches every year. Diving, snorkelling, surfing, fishing and, of course, dancing to Reggae music are just some of things you can do in Montego Bay.
---
5

San Felipe De Puerto Plata, Dominican Republic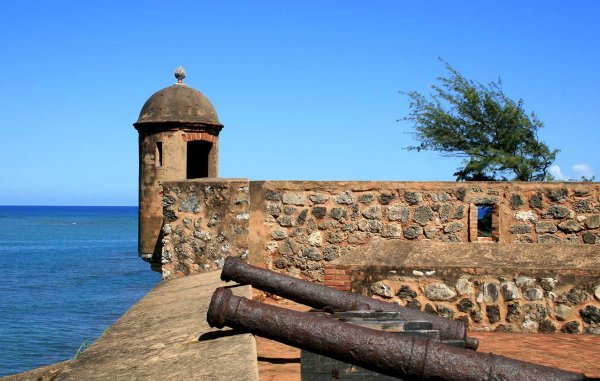 The capital of the Puerto Plata province is perhaps most famous for its mega-resorts Playa Dorada and Costa Dorada. Take a ride on the aerial tramway up to the summit of Pico Isabel de Torres, a 793-meter peak located within the city limits, and enjoy the stunning panoramic views. The summit is also home to the lovely botanical gardens spanning roughly 7 acres of land, showcasing around 600 varieties of lush tropical plants. A replica of Christ the Redeemer, the world-famous statue that watches of Rio de Janeiro in Brazil guards the city from its lofty perch. For more earthbound tourist attractions, visit the city's lovely Amber Museum. The tropical monsoon climate means warm but occasionally wet summers and very wet winters make San Felipe de Puerto Plata a slightly unreliable contender among exotic beach destinations, but its natural beauty and stunning setting make getting rain soaked once in a while an acceptable inconvenience.
---
6

Boca Chica in the Island of Hispaniola, Dominican Republic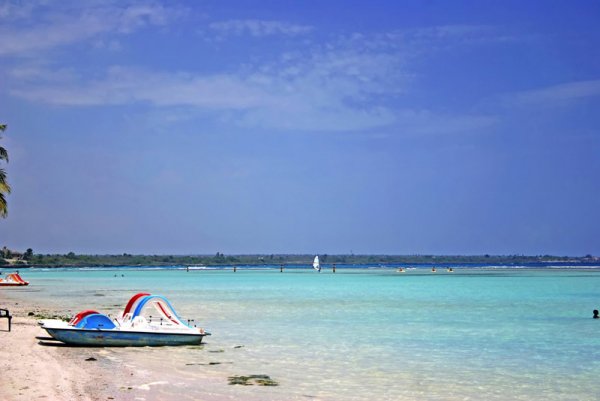 The famous Boca Chica Beach, and main reason why Boca Chica is among the world's popular exotic beach destinations, lies roughly 30 kilometres east of Santo Domingo de Guzmán, on the southern coast of the Island of Hispaniola. Famous for having played its part in 17th century piracy, Hispaniola today is thankfully a far cry from the days of slavery and sugar plantations, cut-throats and buccaneers. Boasting incredibly fine sand, crystal clear shallow waters and family-friendly resorts have made Boca Chica one of the most popular beach destinations in the Dominican Republic - and certainly one of the most populated in the main holiday season. There are numerous bars and restaurants. Charter a boat or join a guided tour at one of Boca Chica's two marinas and travel across to the two small islands, Los Pino and La Matica, to get away from the main tourist throng.
---
7

Ocho Rios, Jamaica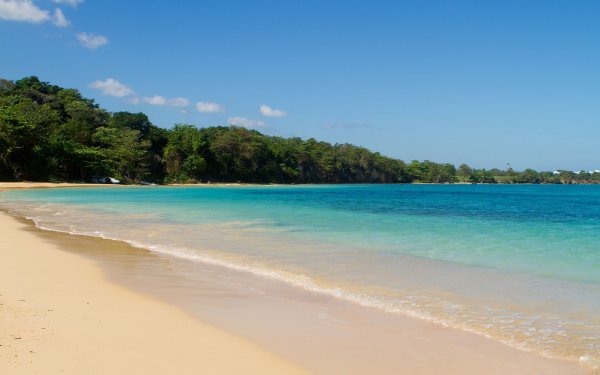 Ocho Rios, meaning "Eight Rivers" in Spanish, is a popular tourist town on the northern shores of Jamaica. Visit Columbus Park, which lies just outside the town, and displays a wealth of maritime artifacts and Spanish colonial buildings moved here from other parts of the island. Originally a fishing village, Ocho Rios now sports its own port where a never-ending stream of cruise liners and giant cargo ships arrive every day to disgorge tourists and sugar or limestone respectively. Ocho Rios offers water sport fans plenty of opportunities to get their hands on surfboards, jet skis and scuba diving gear. For a nearby excursion try the Dunn's River Falls, a stunning waterfall well worth seeing. There is a good selection of nightclubs, bars and restaurants in the town and neighboring resort of Dolphin Cove. The latter is a great place to come if you've always wanted to swim and play with dolphins.
Are you Caribbean bound this year?
---
Comments
Popular
Related
Recent