There are more and more countries recognizing the importance of sustainability in tourism, and that means the list of best eco-destinations is becoming harder to narrow down to fewer choices – hoorah! In 2014, environmentally conscious travelers and tourists have some fabulous options. Here are some of the best eco-destinations.
Table of contents:
1

Inkaterra Machu Picchu Pueblo Hotel, Aguas Calientes, Peru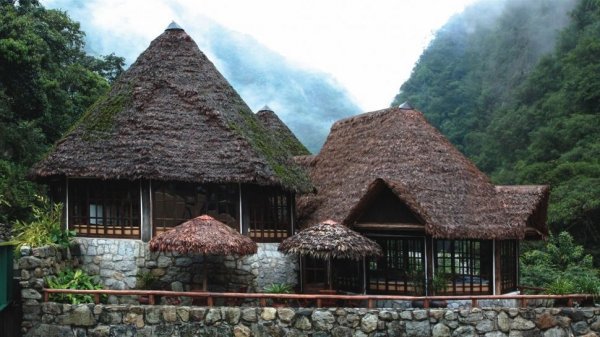 Tucked in the valley below Machu Picchu, this restored plot of the quickly-disappearing Andean cloud forest is one of the best eco-destinations in the world. Covering 12 acres, which include fruit and vegetable gardens and a tea plantation, the hotel is entirely formed of whitewashed cottages, known as casitas. With rooms filled with Peruvian art, ceramics and fabrics, you may not want to venture outside...but you'd be silly not to, because the real glory of this place is its mind-boggling surroundings. The enormously diverse ecosystem of the Peruvian forest houses colorful birds and butterflies fluttering about amongst stunning vegetation, including the largest collection of native orchids in the world. This place is like something out of a dream.
2

EcoLodge Chepu Adventures, Chiloé, Chile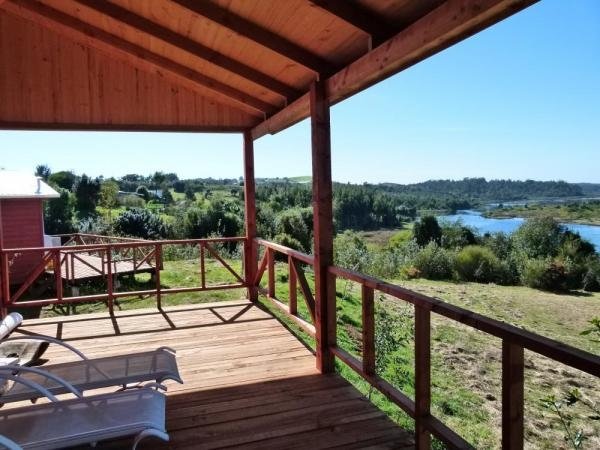 At the end of a road less traveled, EcoLodge Chepu Adventures is a secluded little hamlet in the north part of Parque Nacional Chiloé. The lodge overlooks forests sunken by a 1960 earthquake, as well as the merging of three rivers. Self-sufficiency being their end goal, the lodge's owners have designed one of the best eco-destinations, which includes fiber construction, wind-generated electricity, and infrared solar showers. Offering kayak trips that set out at the break of dawn and barbecues drenched in delicious Chilean wine, EcoLodge Chepu is one of the superb destinations for eco-conscious travelers who are looking for their own private corner of paradise.
3

Bulungula Backpackers, Dwesa Nature Reserve, South Africa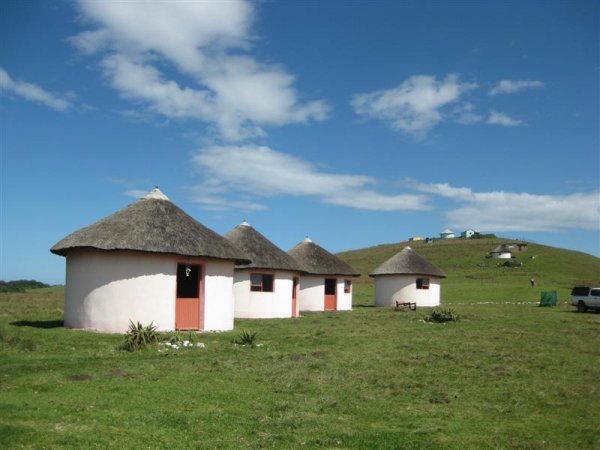 The drive into Bulungula is enough to sell you on the place. You will set out for Bulungula Lodge via a road which branches off the highway near Qunu, known as Nelson Mandela's childhood home, and as his final resting place. Heading south through Xhosa, you will be increasingly enchanted by the astonishing landscape – rolling hills spotted with round thatched-roofed huts, known as rondavels. And, at last, you will arrive at the unspoiled beauty of Bulungula Lodge, lying at the meeting place of the Bulungula River and the Indian Ocean. Co-owned by the adjoining community, a stay at Bulungula Lodge is a culturally immersive experience in a group of rondavels, which are entirely solar- and wind-powered. With "rocket showers" created by heated rainwater and a collection of unfenced animals, you will be sure to feel at home in the great outdoors of South Africa.
4

Earthship Rentals, Taos, New Mexico, USA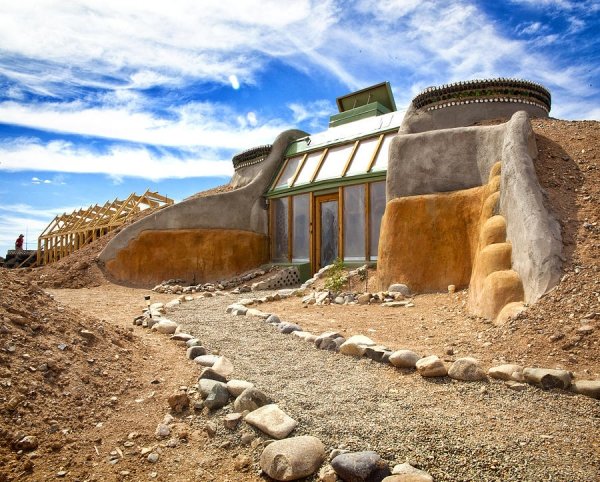 Looking to live off-the-grid? Earthship Rentals will wipe you clean off the map. Lying near Taos, New Mexico, along the foothills of the Sangre de Cristo mountain range, this collection of funkily-designed housing is made entirely from recycled materials, resulting in one of the best eco-destinations in the US. With a cistern to collect rain and snow for the houses' water use and solar panels to generate electricity, these rentals don't skimp on creature comforts, including smart TVs, WIFI and chic interior design.
5

Chole Mjini, Chole Island, Mafia Archipelago, Tanzania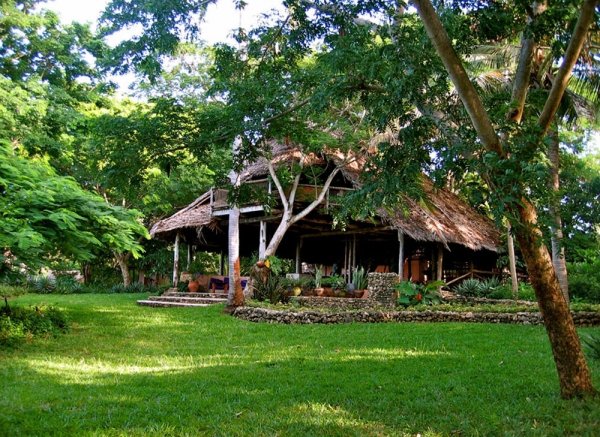 Over the past couple decades, Chole Mjini Lodge has positively impacted its island life, in health and education, as well as in that all profits are dedicated to eco-projects. Lying along the Tanzanian coast, this collection of creatively designed tree houses is simply like no other place on Earth. The dense greenery of the tree houses' surroundings provides privacy to these simple, yet chic abodes, while the area is full of easy-access attractions, such as 19th century ruins swallowed by vines, and the lively little village of Chole Mjini. Though the village is beach-less, sea and sand are all-encompassing, with frequent excursions to neighboring islands, and more diving and snorkeling than you'll know what to do with.
6

Lapa Rios, Peninsula De Osa, Costa Rica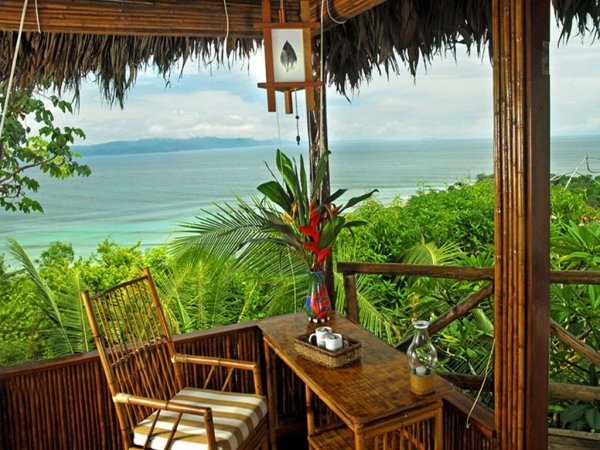 This eco-lodge is nestled in a private nature reserve alongside the remote Parque Nacional Corcovado. Taking its name from the flocks of scarlet macaws that frequently flow through the lush jungle backdrop of this Costa Rican paradise, the lodge is composed of 16 generous bungalows, all with private decks, garden showers and comfy four-poster beds. The lodge's spiral staircase, pleasant pool, and restaurant with a thatched palm leaf roof, all add to the area's natural charm. But the real stunner is in the lodge's namesake; 'Lapa,' meaning flock of macaws, and 'rio,' meaning river, paints an abstract picture of the colorful river of birds, cascading in a stream of blue, green, red, yellow and orange. You can see the river of macaws flow through the tropical fjord of Golfo Dulce, home to stunningly blue, nutrient-rich waters, which provide clean and healthy living spaces for the gulf's vast marine life. You'll be sure to spot a number of dolphins and whales.
7

Maison Anglaise, Taroudant, Morocco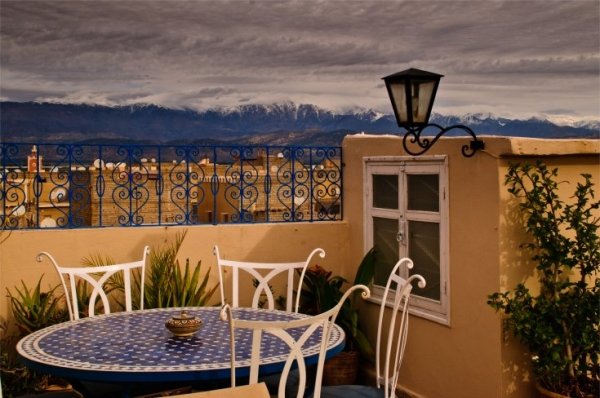 Taroudant, a walled market town in the middle of Morocco, encompasses Maison Anglaise, an eco-friendly travel retreat, awarded the Green Key for its sustainable practices. These award-winning practices include serving up organic, locally-grown produce, as well as heating water through solar panels. The roof terrace, with its stunning views of the High Atlas, is a highlight of Maison Anglaise or "English House," which is owned by an uber-welcoming British couple. Take an excursion to the area's surrounding rural villages to get your hands dirty (or clean) with soap-making and beekeeping.
I don't know that I could ever choose between these – they all deserve to be included in the list of best eco-destinations. Where would you go?
Please rate this article