The Best 👏 Websites 💻 for Cheap Travel ✈️ for Girls on a Budget 💰 ...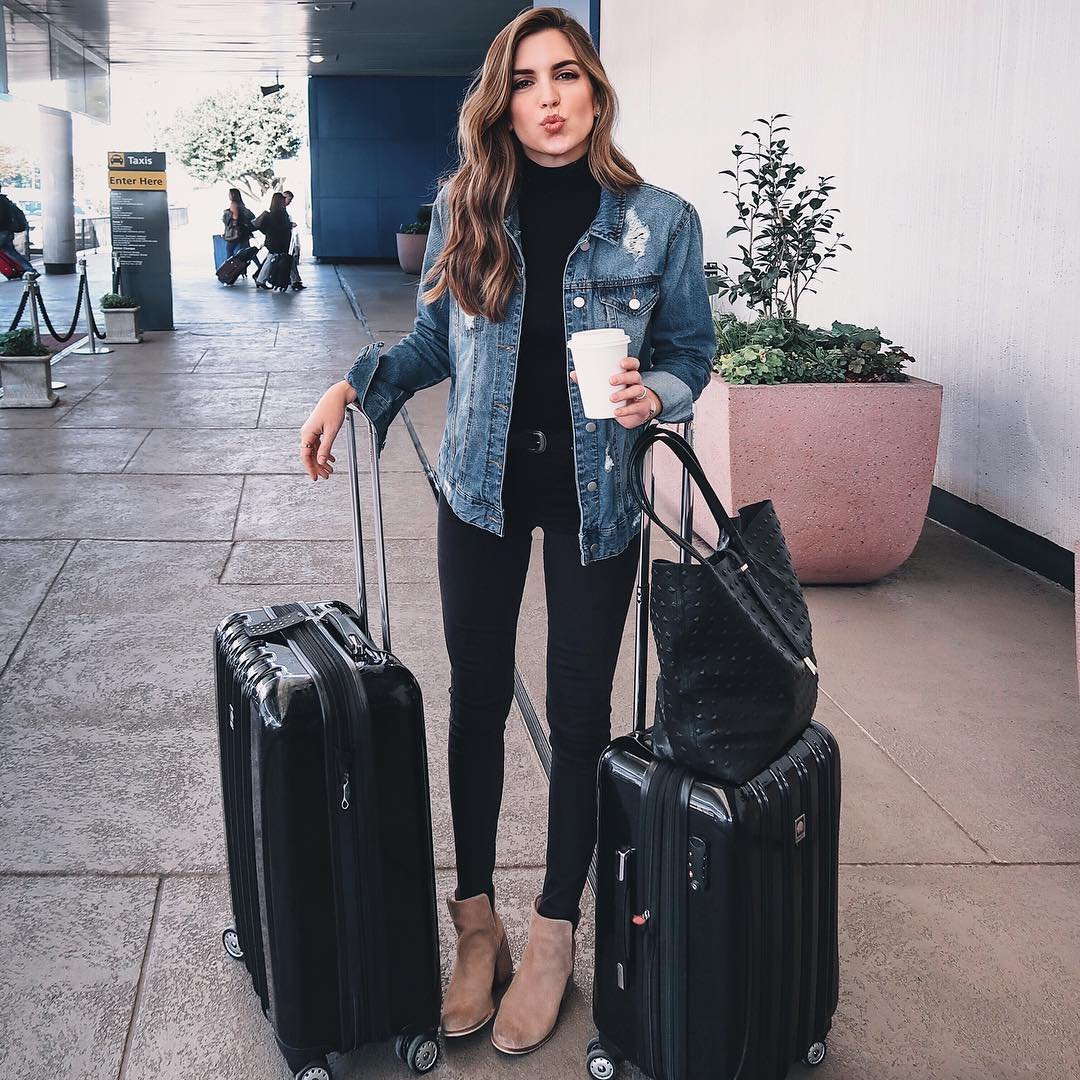 Looking for the best websites for cheap travel? We all wish travel was free and we could jet off to Paris or the Bahamas at the blink of an eye. Sadly, planning a vacation is a little more complicated than that. If you can't afford a travel agent, there are so many websites and apps that can help instead! There are so many that it can get overwhelming. As a frequent traveler, I have waded through these sites and made a list of my favorites. Here are the best websites for cheap travel.
1.

Best for Finding Good Flight Deals: SkyScanner
One of the best websites for cheap travel, SkyScanner lets you search for the cheapest dates in a month, so if you don't have particular dates in mind, this is the way to go. It compares flight prices from different airlines like many other sites, but SkyScanner actually tells you the best deals, not the just the cheapest. This means it's more likely to give you a decent price to Rome with only one connection in New York, rather than making you go to four different countries before you arrive in Italy.
2.

Best for Finding Cheap Flights: Hopper
This app works similarly to SkyScanner. You can search for the cheapest flights within certain time frames. In my opinion, Hopper works best for national flights so stick with SkyScanner when you're looking for flights abroad. Remember that Hopper will show you only the cheapest, not the best deals, so keep this in mind. If you're not fussy with airlines, then this should work best for you!
3.

Best for Travel Bundles: Expedia
I was wary of Expedia's flight and hotel bundle deals until I tried it myself. I found a great hotel and affordable flight to Prague using Expedia. The confirmation email told me I didn't have to confirm it with the hotel and they were right. If you're looking for a deal that includes the flight and hotel, definitely check Expedia. They even have deals that include rental cars or transport from the airport.
4.

Best to Find Everything in One Place: Kayak
Kayak is like the newer, more modern version of Expedia. It's very similar- also including flight, hotel, and rental car bundles. I do like the simple layout of the website; it's less overwhelming than most travel sites. The bonus of using Kayak is that it also includes some extra perks like information on cruises, guided tours, trains, etc. You can find pretty much everything you're looking for on this site. They also have an app version if that's more your style!
5.

Best for Hotel Rewards: Hotels.com
If you travel often for pleasure or for work, this is the best site for you. Hotels.com has a rewards program where customers can get one night free after booking ten nights. If you join this program, you're also able to see "secret prices" which aren't available to everyone else. If you're hopping from country to country during your travels or even just between cities, Hotels.com will save you money, while also showing you the best hotel deals.
{{#comments_count}} Show Commnents ({{comments_count}}) {{/comments_count}}