There is nothing quite like sinking your toes into soft warm sand while sipping a cocktail with a background soundtrack of lapping waves and rustling palms. And if you don't have to share that with too many people, so much the better. If you want special beach time here's where you'll find it.
---
1

Smuggler's Cove, Zakynthos, Greece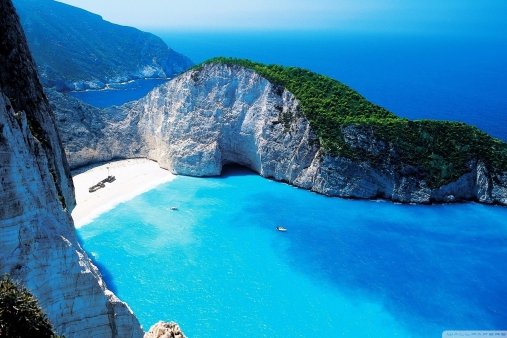 Seclusion is the key word with this glorious stretch of sand, as it can only be reached via a small boat trip. Also known as Shipwreck cove, the beach is popular with base jumpers who love to dive off the pristine limestone cliffs down in to the crystal clear Ionian Sea below.
---
2

Coconut Beach, Lizard Island, Australia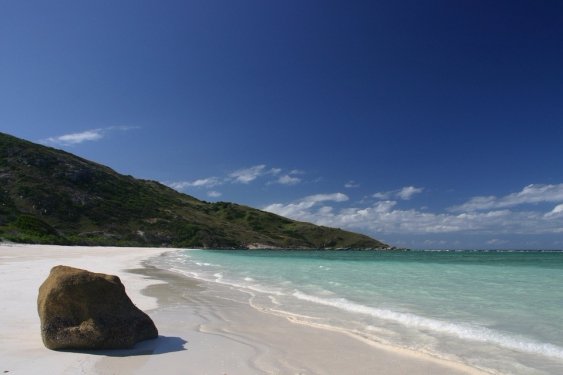 Coconut beach is located 150 miles away from the Queensland coast and can only be reached by private plane. The entire amazing island is surrounded by its own smaller reefs, as well as being close to the iconic Great Barrier Reef, so divers and snorkelers will have more than their fair share of nature to explore.
3

Cayos Grande, Cayos Cochinos, Honduras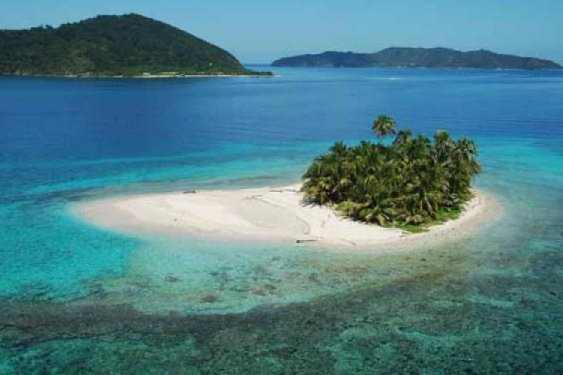 This stretch is only part of the Cayos Cochinos that is open for tourist visits. It is located along the second largest coral reef in the world and though it is only 24 miles from a few big Honduran towns, the beach feels like something out of a movie with pristine sands and limited visitors at any one time.
---
4

Sancho Beach, Fernando De Noronha, Brazil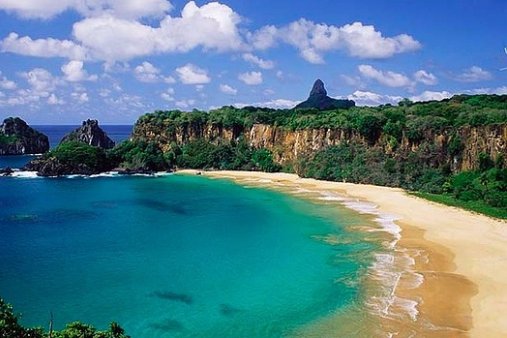 Though Brazil is famed for its beaches, this particular area still remains largely untouched by tourists and locals. Limited tourism means that Sancho Beach stays in pristine condition and can only be reached via a metal ladder wedged in to the side of one of the natural rock walls that surrounds it.
---
5

Monkey Beach, Tioman Island, Malaysia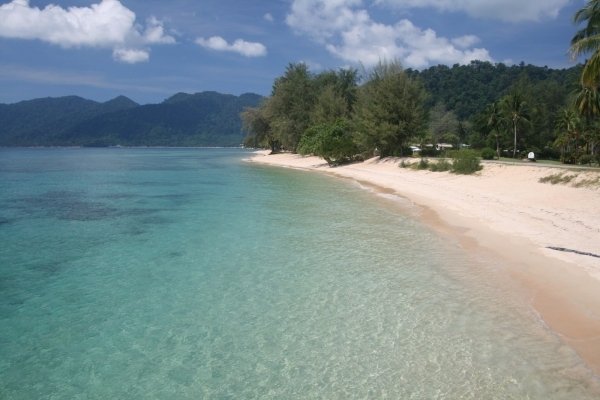 Monkey Beach is an uninhabited stretch of coast so named because its only regular visitors are the long tailed macaques that call it home. Only reachable via jungle trail or boat, the beach is surrounded by glorious rainforest and stunning untouched white coral reefs.
---
6

Rocktail Bay, South Africa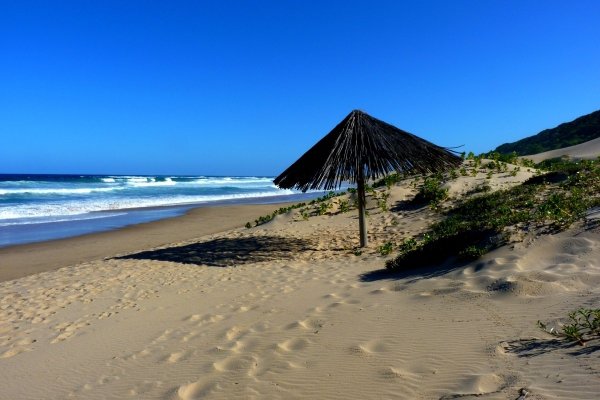 You have to take a series of small planes before you even think about visiting the beautiful Rocktail Bay! From Johannesburg to Richards Bay to KwaZulu-Natal, it's really worth the long journey to discover miles of undisturbed coastline overlooking the Maputaland Marine Reserve.
---
7

White Sand Beach, Ko Adang, Thailand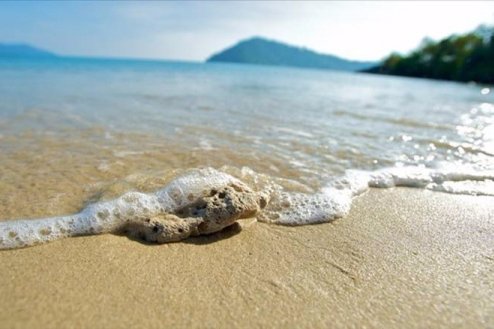 There are very few beaches on Ko Adang which explains the relative lack of tourism compared to other locations in Thailand. However, one hidden gem on the island is definitely White Sand Beach. With emerald waters and stunning coral reefs to explore, you will feel privileged to be there.
---
8

Carro Quebrado, Brazil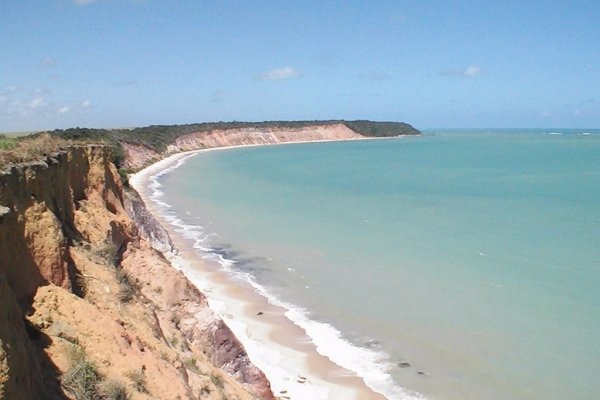 Back to Brazil again for Carro Quebrado which is essentially the kind of beach that we all have in mind when asked to picture a perfect paradise. An abandoned shoreline with inviting waves that look almost too good to be true. Definitely worth a visit!
---
9

Colombier Beach, St. Barth's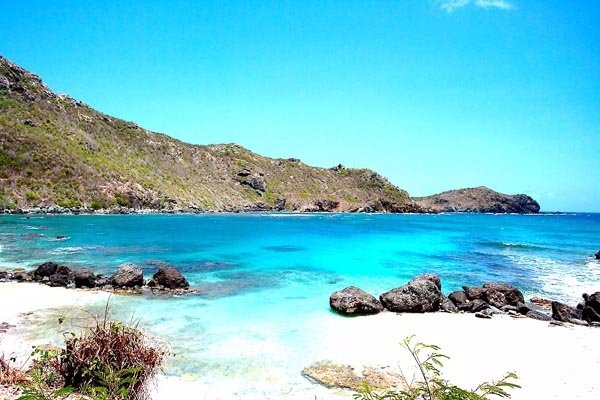 This beach was once owned by the Rockefeller family and is still referred to by some as Rockefeller beach. It can only be accessed by boat or a treacherous hike down a steep cliff, ensuring maximum privacy and seclusion for those who need to escape for a while.
---
10

Navio Beach, Vieques, Puerto Rico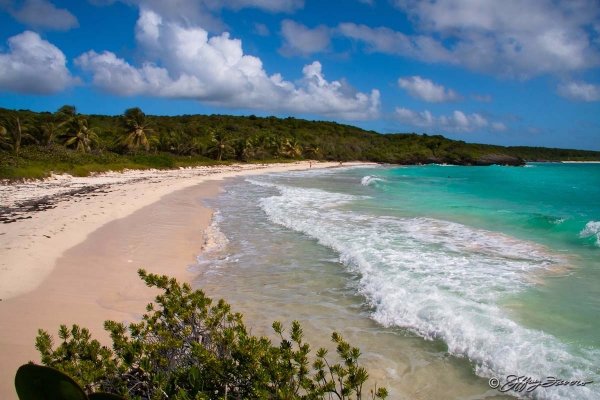 Surrounded on each side by stunning volcanic rocks, this secluded stretch of sand in Puerto Rico ticks all the boxes for tourists looking for a special, out of the way spot. Complete with hidden caves to explore!
---
11

Railay Beach, Thailand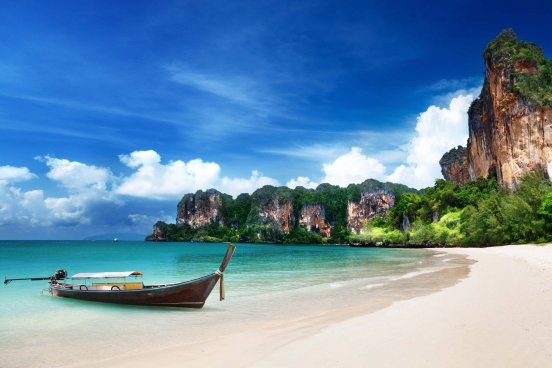 Railay beach can only be accessed via a boat trip, and with its lush jungle scenery and vibrant coral reefs, you will never want to get back on that boat to be returned to real life!
---
12

Whitehaven Beach, Whitsunday Island, Australia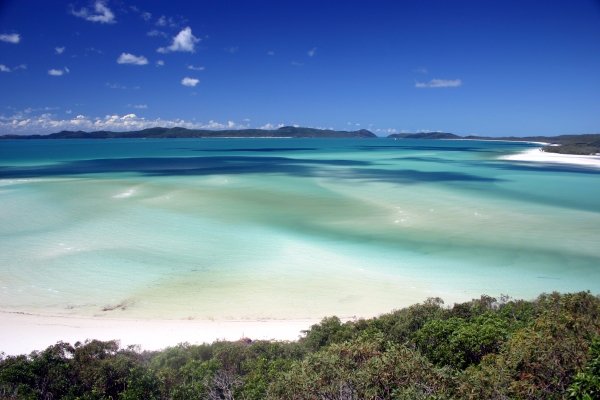 Located on a natural island reserve just of the coast of Queensland, this beach is repeatedly listed year and year as one of the world's most beautiful. It is also one of the most photographed in the world thanks to its vast stretch of crystal blue waters and relatively low visitor numbers.
---
13

La Sagesse Bay, Grenada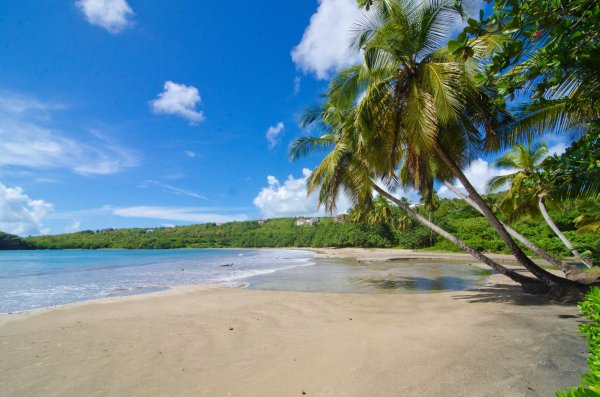 Only 10 miles away from a bustling town yet utterly isolated is La Sagesse Bay, a beach not accessible by car and therefore not always a top spot for tourists. You can enjoy the beach's famous shallow waters and explore the hiking trails that lead from it.
---
14

Robles Point, Ambergris Caye, Belize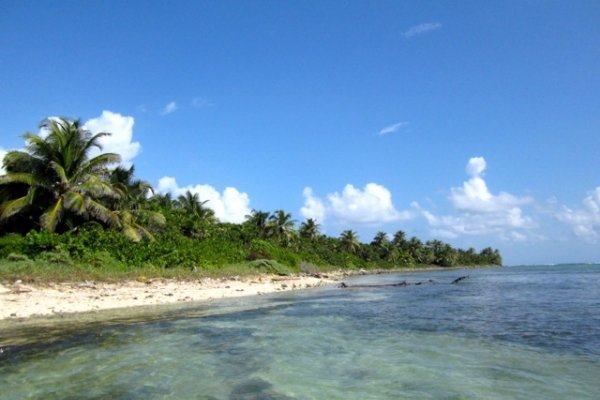 One of the few beaches the caye that are actually named, Robles Point can only be reached by boat and is one of only two beaches on the entire island where the coral reef meets with the land.
---
15

Macushla Beach, Australia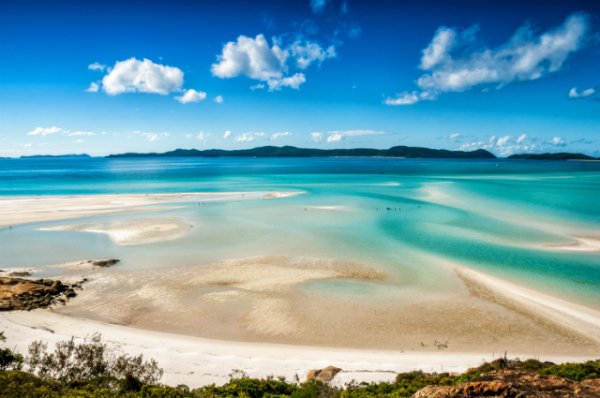 Access has been limited to this beach in order to try to protect the nature and wildlife that inhabit it. If you are lucky enough to get to visit, you will be blown away by clear waters and the nearby section of the Great Barrier Reef.
---
16

Bai Dai Beach, Vietnam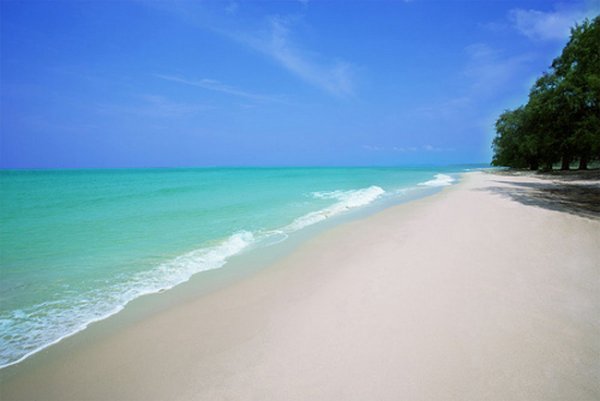 A true local secret, Bai Dai beach has been virtually untouched by the greedy hands of commercial tourism. This small stretch of sand can be visited and there are a few food and drink vendors waiting to greet you, but don't tell your friends; you'll want to preserve the secret for return visits!
---
17

Dry Tortugas, Florida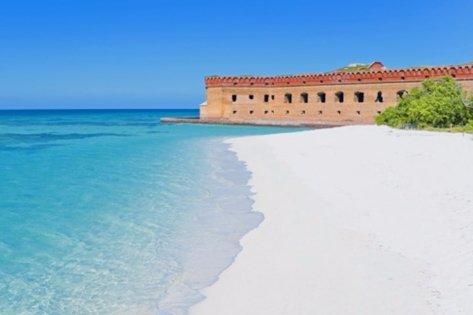 Reachable by boat only, this beautiful island cluster 70 miles off the coast of mainland Florida is the location of an old historic fort (Fort Jefferson) that is now abandoned. You can even take the seclusion to the next level and camp out overnight if you want to.
---
18

Kaupoa Beach, Molokai Island, Hawaii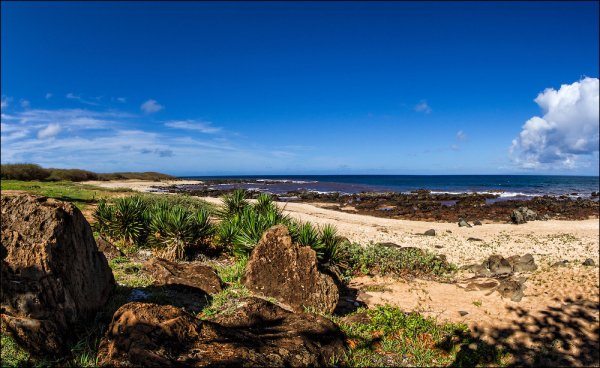 This one was a regular hot spot but for some reason is now relatively empty for much of the year. The beach's dark sand might put some off, but you should take the opportunity to pretend you own your very own private beach by spending the day there.
---
19

Rio Frutilla, Bahia Arenal, Chile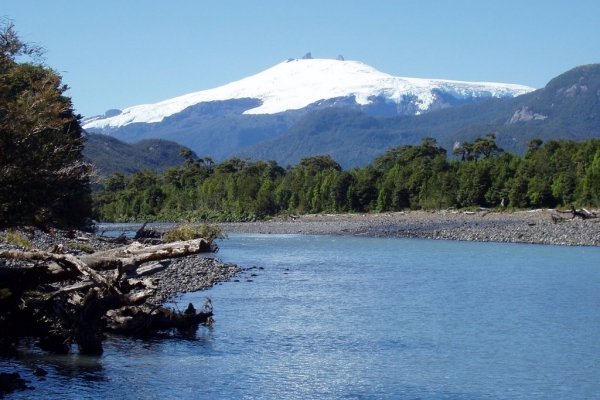 Some people say that Chile is the home of some of the last great wilderness, and this beach is certainly no exception. A remote location that requires a number of small flights to arrive at, if you make the effort you will be greeted by one of the most stunning untouched beaches in the world.
---
20

The Hidden Beach, Marieta Islands, Mexico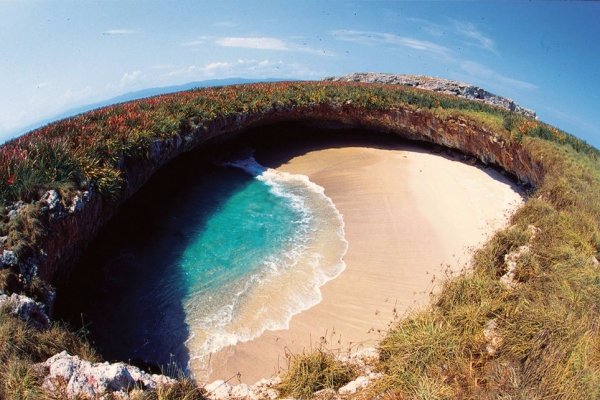 The clue is in the title with this one! Recently named a UNESCO World Heritage site, Mexico's Hidden Beach must be accessed by swimming through a 50-foot rock tunnel, but once you are on the other side you will never want to come back!
---
21

Wildcat Beach, California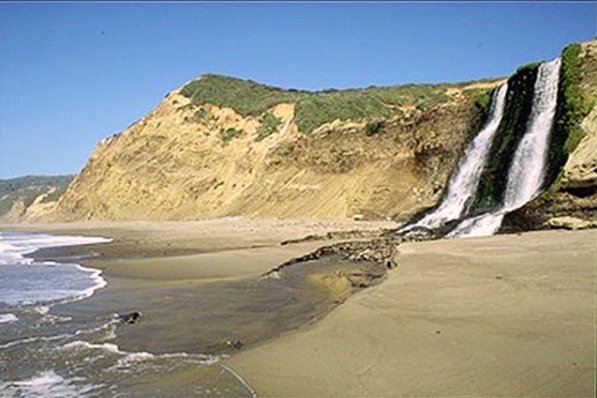 Not all of the best secluded beaches are in far flung exotic locations; in fact, there's one right here in sunny California! Wildcat Beach complete with Alamere Falls can only be accessed via a 6-mile hike, but the walk is definitely worth it to be able to spend the day in secluded tranquility.
---
22

Grenen, Denmark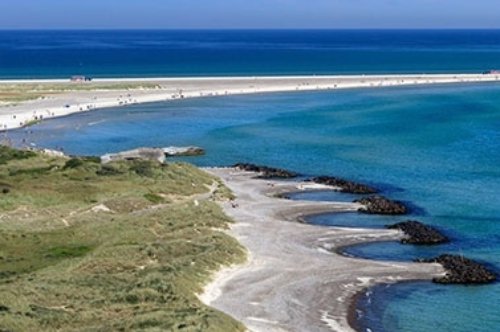 Denmark isn't the first country that comes to mind when thinking about secluded beaches, right? That's why Grenen, the northern most tip of the country, is perfect for those seeking hidden gems. It might not be the warmest beach, but it is an amazing location where two seas actually meet together.
---
23

Port Isaac, United Kingdom

The UK, another destination that might not be top of list with regards to stunning beaches, but if you want some quaint English village life mixed with a beautiful coastline than Port Isaac is definitely for you. White sand and fishing boats galore!
---
24

Holbox Island, Yucatan Peninsula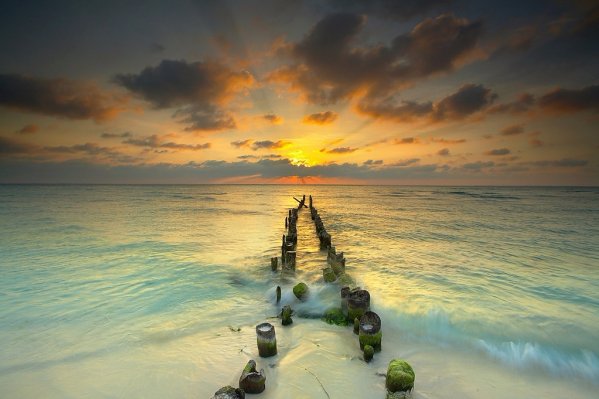 Only accessible by boat, the coastlines of Holbox Island will make you want to forget all the responsibilities in your life and turn to an existence similar to that of Tom Hanks on Cast Away!
---
25

Pink Beach, Bonaire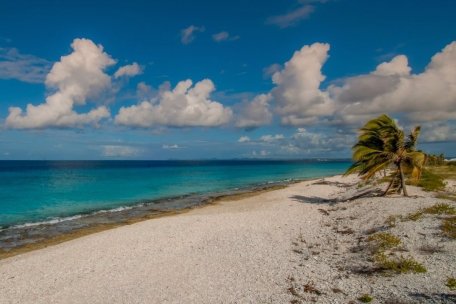 Named after the color of the sand when it is wet in the sun, Pink Beach is an often-isolated gem that suffered damage in 1999 and ever since has been something of a secluded spot for tourists in the know. Worth a visit simply to capture some photos of the famous colorful looking sand.
---
Comments
Popular
Related
Recent