I'm quite happy to go on a resort/beach holiday but they aren't really an escape from everyday life. I've heard "I need another holiday to get over my holiday" more times than I can remember. If you really do want to get respite and experience some R&R – even for just a day - from the rat race here are some places to visit.
---
1

Monkey Business in Jigokudani Monkey Park, Japan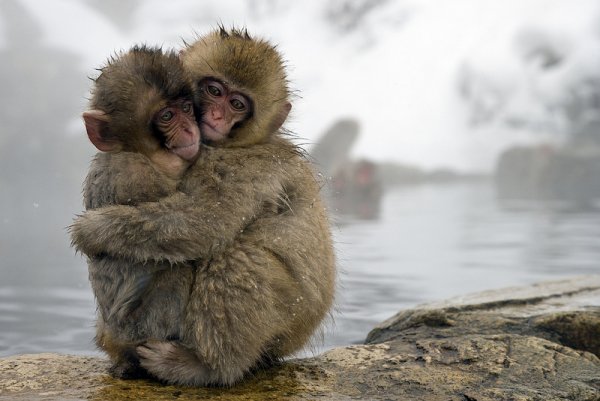 Jigokudami Monkey Park, one of the most memorable and eerie places to escape the stress of our modern world, is a natural spa that has formed through hot volcanic springs. For millennia Japanese Macaques or snow monkeys have used these hot springs to warm up their frozen toes and exchange gossip. Occasionally, there's some monkey business going on, which is probably why they all have such red faces.
---
2

Visit the Elves' Retreat of Hallstatt, Austria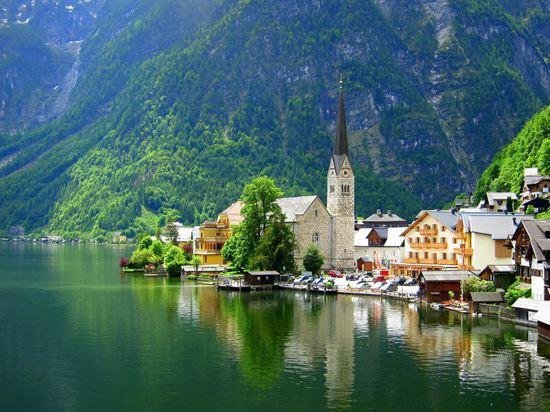 Looking like a background to J.R.R. Tolkien's "Lord of the Rings" novels, where hobbits and elves frolic among waterfalls and forests, Hallstatt in Austria dreams of swashbuckling adventures and faster Internet connections. Boasting just 1,000 inhabitants, the little town sits on the banks of a fast-flowing river, overshadowed by snow-capped peaks and dramatic cloud cover.
3

Snuggle into Your Tiger's Nest at Paro Taktsang Monastery, Bhutan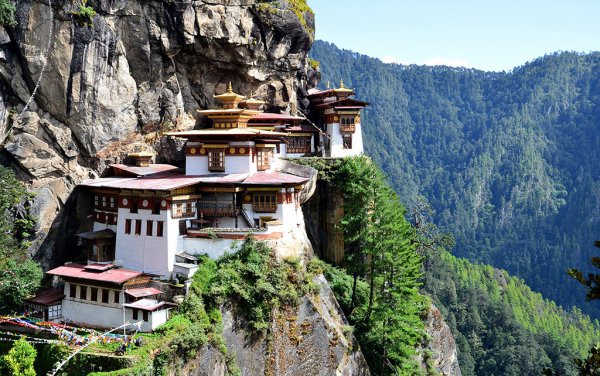 Clinging to the side of a mountain some 3,000 feet above sea level, the Paro Taktsang Monastery in Bhutan is also known as the Tiger's Nest - which is strange, because it's more likely eagles will regard this as a desirable place to escape. Surrounded by lush vegetation and overlooking a sheer vertical drop on one side, the monastery is famously difficult to reach. Meditate vigorously and hope you'll achieve sufficient enlightenment to levitate down this mountain, when you're done!
---
4

Contemplate History in Dubrovnik, Croatia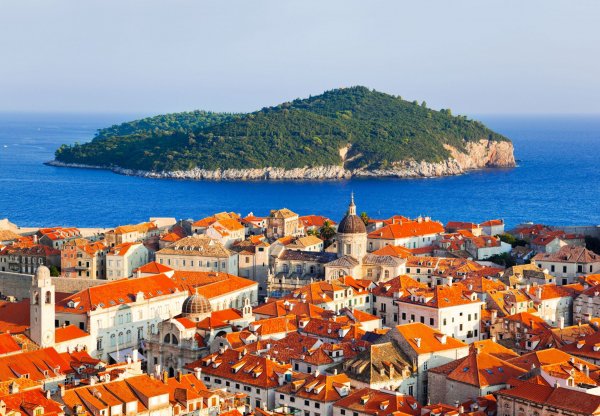 The historic city of Dubrovnik looks like the background to an epic Hollywood movie - think "Troy" or "Clash of the Titans" and you're nearly there. Used as location for scenes featuring in the hit TV show "Game of Thrones", this Croatian city enjoys a stunning natural cliff setting. Dubrovnik's gorgeous old mansions and palaces seem to be dozing under azure skies, waiting to be kissed back to life, as they sleep through historic changes, framed by dazzling Mediterranean waters.
---
5

Magic Glow Worm Lantern at Waitomo Glowing Caves, New Zealand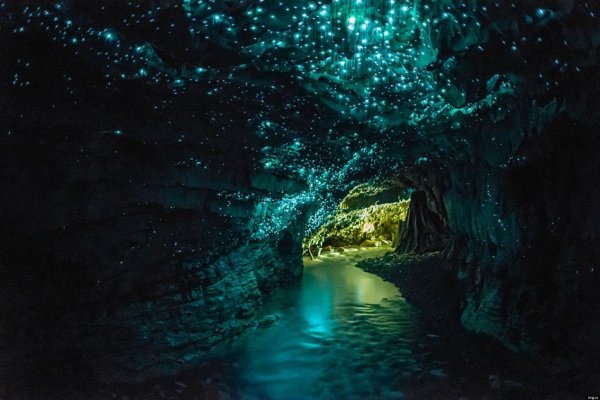 The delightful glow worms that light up these natural caves are unique to this part of the world. Sparkling like so many stars in our milky way, they twinkle helpfully while your boat glides silently along the freshwater stream that traverses these caves. Magical!
---
6

Test Your Fitness on the Haiku Stairs, Oahu's Koolau Mountains, Hawaii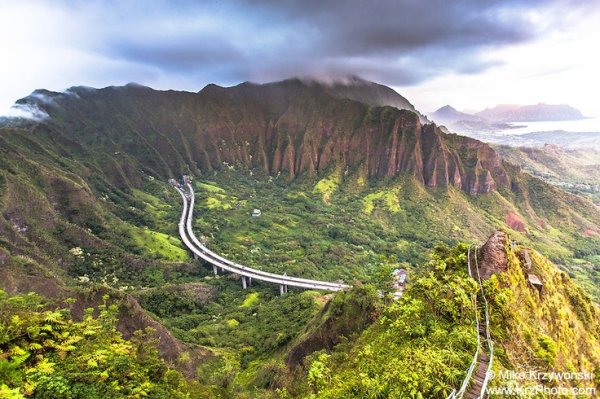 Forget your achievements at your gym! Master the steep trail along the Oahu's Koolau mountain range and you'll have reached one of the world's steepest places to escape. The different sections of the trail are linked by some 3,900 stairs, giving climbers the impression they are travelling up a staircase to heaven. The views are unforgettable, with the city at the summit and a sheer drop of rock face on both sides of the trail.
---
7

Hike to Aescher Hotel, Switzerland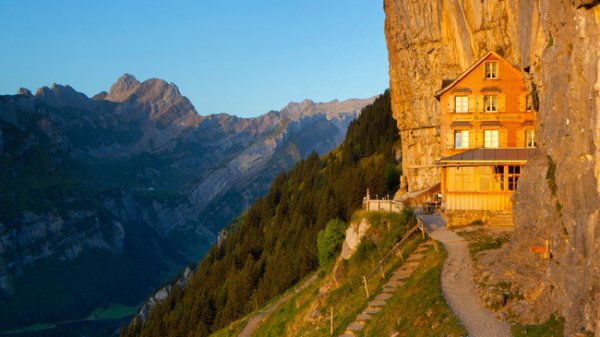 Aescher Hotel is a lovely wood-built chalet that clings several thousand feet above sea level to the Alpine mountain range. Visitors can only get there on foot or via a cable car. It's a pretty tough hike up the mountain, but the views are amazing, usually only enjoyed by eagles, mountain goats and James Bond's stuntmen.
---
8

Find an Oasis at Huacachina, Peru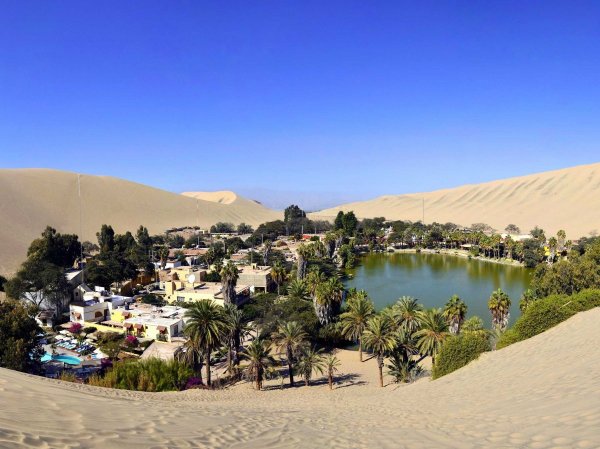 Stumble through the Peruvian desert and you'll think you're seeing a Fata Morgana, when the oasis of Huacachina suddenly appears in front of your weary eyes. This fully functional little tourist resort is surrounded by lush vegetation and sheltered beneath the friendly fronds of palms. There's also a little lake to make your aching feet rejoice.
---
9

Chichilianne, Mont Aguille, France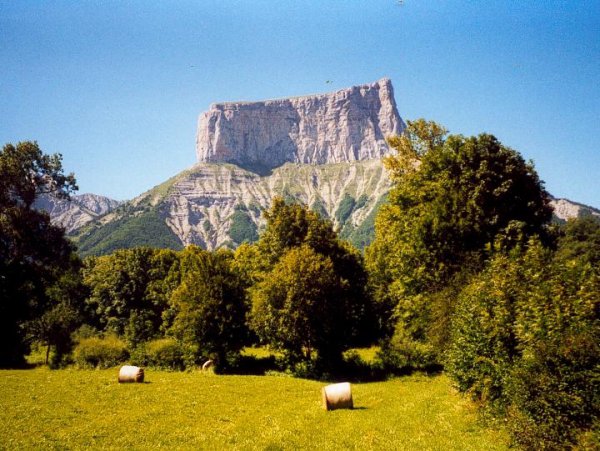 As places to escape go, this one is perhaps one of the more "out there" choices, but Mont Aguille at Chichilianne in France is simply breath-taking. At 7,000 feet in height Mont Aguille is shaped like a gigantic hammer about to fall down on an anvil. This mountain is so high its summit often disappears within the clouds.
What your ideal escape from the daily grind be? Where do your daydreams take you?
More
---
Comments
Popular
Recent