There's some jolly good reasons to know of some of the best weekend beaches. When you can't take a week or two off from work, your budget doesn't allow for a full vacation, or you're just looking for a short break, there are some fabulous beaches for a weekend getaway. The best weekend beaches meet the criteria of having a beautiful shoreline, a brilliant beach, views, evening entertainment and plenty of opportunities to either relax or get active in the name of having fun. Just like these:
---
1

La Jolla, California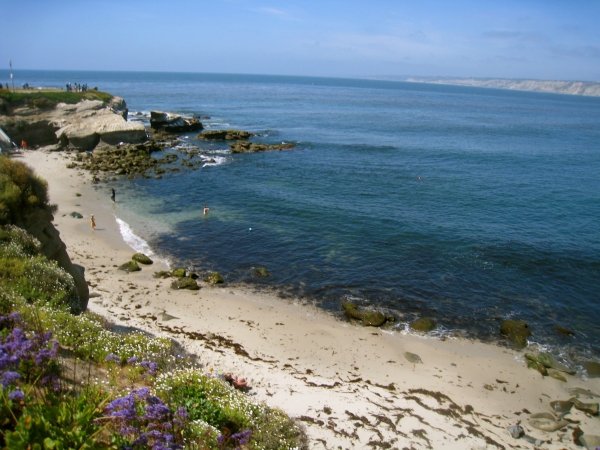 When you've got as much coastline as California, it's difficult to pick out the best weekend beaches for a quick getaway. However, a few stand out. La Jolla, near San Diego, offers a quick weekend getaway for those living in areas like Phoenix, Los Angeles, Las Vegas, and of course, San Diego. It offers windswept beaches, green hills, upbeat shops and restaurants, and multiple galleries. Great for strolling, photography, or just enjoying a cocktail overlooking the clear water.
---
2

Rehoboth Beach, Delaware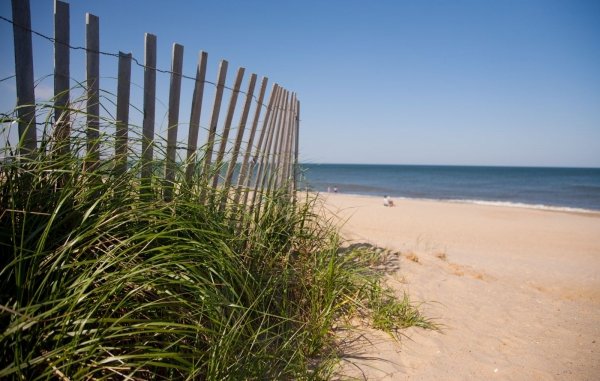 This old-fashioned beach resort town has an energetic artisanal vibe, and has lots of fun things to do for old and young alike. Arcade games along the boardwalk along with yummy treats like saltwater taffy and ice cream can make for a wonderful day. Take an evening stroll on the wide sandy beach and end the day in one of the many cabins and hotels in the area, with the windows open so you can enjoy the sound of the ocean. A fast getaway for those living in Washington DC, New York, or Philadelphia.
3

Southern Maine Coastline, Maine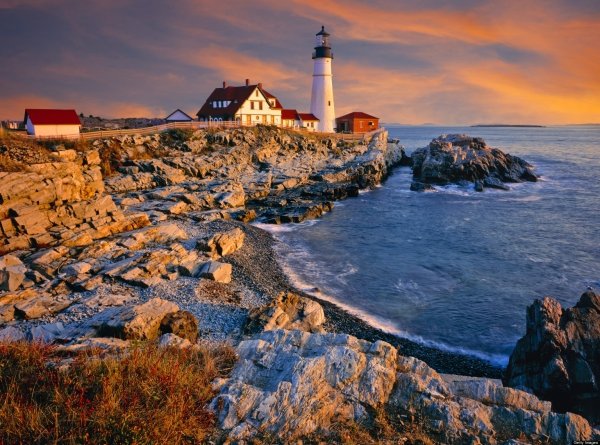 Maine beaches are a great place for weekend getaways, especially from the Boston or New York area. Experience New England charm in small towns like Kittery, Ogunquit, and Kennebunkport. Play on the beach during the day and rewind at a dockside restaurant in the evening. Short Sands Beach, for example, offers coastline enjoyment combined with the fun offered by the town of York, known for its historic cluster of buildings in York Village.
---
4

Anna Maria Island, Florida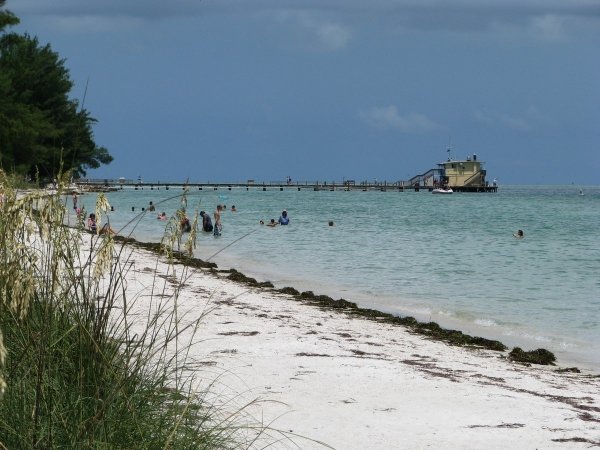 People living in the southeast have a number of beach getaway options. On the western side of Florida near Sarasota lies Anna Maria Island, connected to the mainland by two bridges. Relax on the soft sandy beaches and sip cocktails on the boardwalk. Enjoy fresh seafood at a waterfront restaurant. Those who need seclusion can head over to Long Boat Key, or Hang out at Coquina Beach, known for its gentle currents.
---
5

Santa Cruz, California

On the central coast of California lies 29 miles of sand accented by rich redwood hills. A wonderful destination any time of year because the weather stays a mild 50 to 70 degrees. Take in the exciting roller coaster rides like the wooden Giant Dipper, and stroll up and down the boardwalk, enjoying the food and artisanal offerings. A great weekend getaway for those living around the Los Angeles or San Francisco area.
---
6

Vero Beach, Florida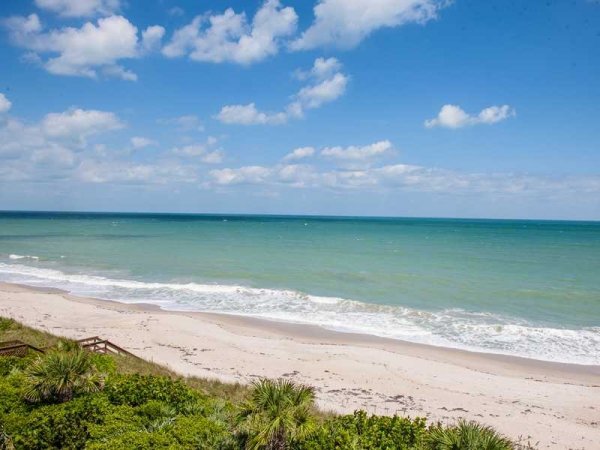 On the Atlantic Ocean side of Florida bathe in golden rays while laying on one of three sparkling white beaches-South Beach, Humiston Beach, or Conn Beach. All are protected by lifeguards form 9:00 a.m. to 5:00 p.m. Take a relaxing hike on one of many beach trails or enjoy a picnic in one of several beachside parks.
---
7

Port Townsend, Washington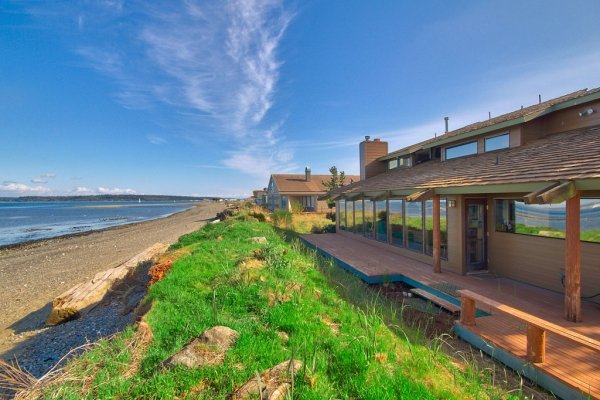 In the Northwest, people who live in Portland, Seattle or the surrounding areas will find peaceful serenity at "The City of Dreams." The gateway to the Olympic National Park has stylish and funky boutiques, seafood restaurants along the waterfront, and sandy beaches. The harbor is dotted with picturesque sailboats and yachts, and the downtown area sports historic Victorian era buildings to explore.
---
8

Cannon Beach, Oregon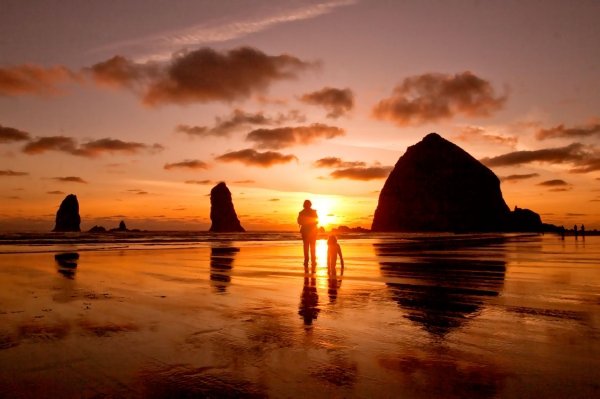 Another favorite Northwest getaway is the quaint town of Cannon Beach. Named by National Geographic as one of the world's most beautiful places, its iconic Haystack Rock is just one of many rocky outcroppings that make this area so ruggedly beautiful. Walk along the beach and enjoy the marine life if you happen to pass by Haystack Rock at low tide, or enjoy the eclectic mix of shops and restaurants. On the north side of town, head up to Ecola State Park and enjoy breathtaking views of the Pacific Ocean.
---
9

Lake Erie, Ohio, Pennsylvania, New York and Michigan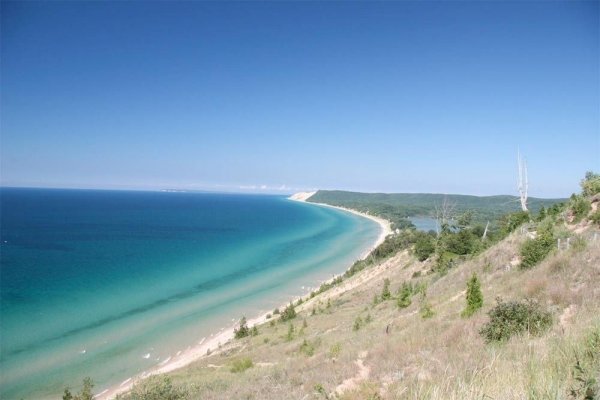 People living in Chicago, Detroit, Buffalo, Pittsburg, or any of the surrounding areas are drawn to the beaches on Lake Erie. Some of the best beaches are at Maumee Bay, East Harbor, Huntington Beach, Kelley's Island, Headlands, Fairport Harbor and Presque Isle. Each offers sandy beaches, and some offer entertainment and lodging as well.
I know I won't have captured all the best weekend beaches here. I'd love to hear about some of the best Southeastern and Gulf beaches. Do tell us your favorite best weekend beaches.
---
Comments
Popular
Related
Recent