With the Canary Islands, the Balearic Islands and a few others dotted around the north and south coasts, there are very many Spanish island beaches. Spain has been a major tourist destination for decades with the beaches of the Costas and the islands being a huge draw. Because of the well patronized tourist industry, development is very advanced and many of the beaches of Spain are highly-facilitated areas with tons of amusements and activities, as well as being backed by roads full of hotels and holiday apartment blocks. If you're looking for something less touristy where the beauty of the seashore reigns supreme, you might fancy one of these Spanish island beaches.
---
1

Playa De La Caleta, La Gomera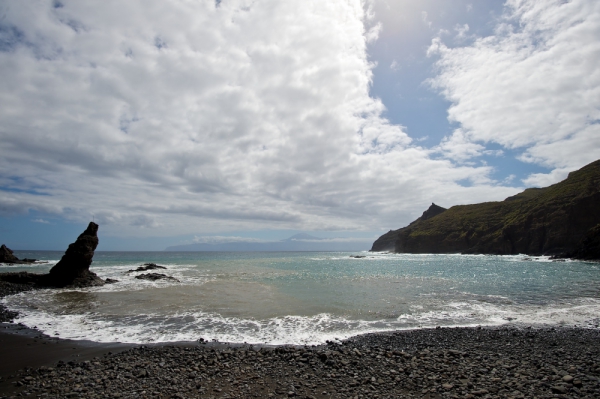 La Gomera is one of the smallest of the Canary Islands, an archipelago which lies off the coast of North West Africa between Morocco and Western Sahara. You could take your pick of Spanish island beaches here as they range from the large stretches in the Valle Gran Rey to tiny coves that are beautiful but not so safe for swimming. Widely considered one of the nicest beaches on La Gomera, Playa de la Caleta is a wind-protected bay on the north coast, and like many beaches in the Canary Islands, it is black volcanic sand. There are picnic areas and a small bar is open during the summer.
---
2

Playa De Secada, a Illa De Arousa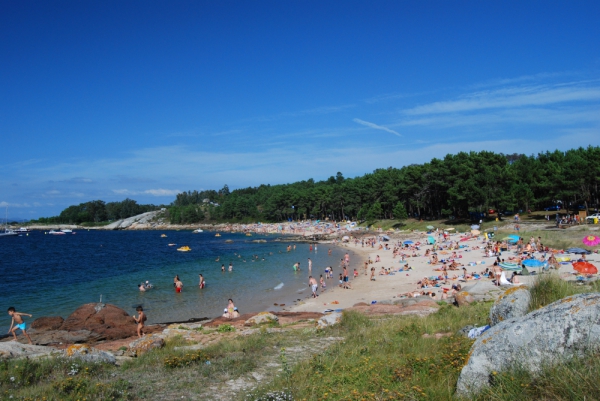 If you take the name as written, literally, A Illa de Arousa does what it says – it arouses the senses. This beautiful island lies off the top northwest corner of Spain, on the Galician coastline. It is a protected natural reserve and everything about the island is pristine, including the beaches. You could choose the slightly wild Playa des Espinos but, Playa de Secada fools you into thinking it is a tropical island beach with its golden sand and crystal clear azure water. It is only the fact that the trees are decidedly not palms that betrays it.
3

Playa Mitjorn, Formentera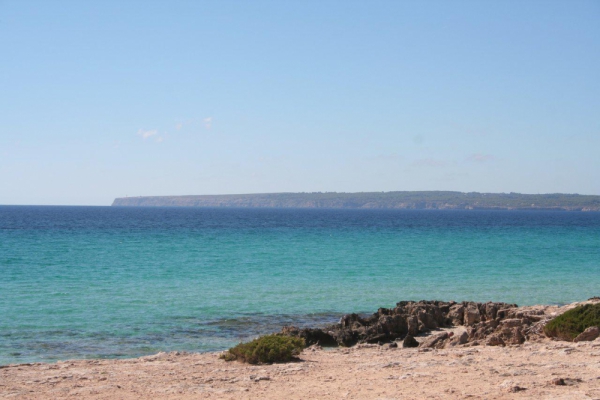 The Balearics can claim some of the most fabulous Spanish Island beaches. If you want to eschew the larger islands in favor of small Formentera, you won't be disappointed by Playa Mitjorn (ala Playa Migjorn). While the crowds head to Ses illetes, there are big rewards to be had in heading to Mitjorn on the south coast. It is the longest beach on the island and features lots of little coves with white sand and calm seas. You'll love the mix of deep sand, rugged rocks and sea grass, and the views from the headlands of La Mola and Cap de Barbaria. With less development than elsewhere in Formentera, Playa Mitjorn has plenty of places of seclusion.
---
4

The Beach, Isle of Tabarca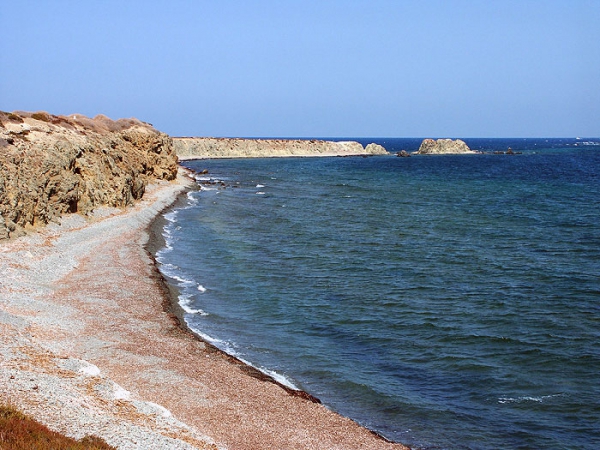 Tabarca is the smallest of the inhabited islands of Spain. It is a protected marine reserve and it lies off the Costa Valencia, about 3 miles from Santa Pola. The island is totally flat and only measures 6,000 feet by 1,000 feet. There's really only one beach on Tabarca and isn't separately named but it has golden sands and clear water. It's status as a reserve makes it popular with divers and snorkelers, and there are also tiny coves and tidal pools to swim in.
---
5

Cala Turqueta, Menorca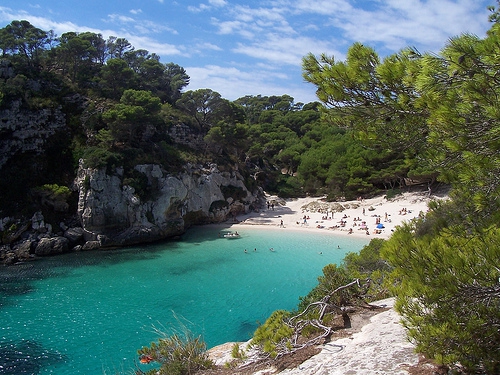 If your taste in Spanish island beaches runs to the way nature intended them to be, you won't find many better examples than Cala Turqueta on the Balearic island of Menorca. As pretty as a National Geographic picture, Cala Turqueta has the whitest sand, the bluest sea and the greenest trees. There are rocks for diving off and the thickly clustered trees provide plenty of shade from the sun when needed. Access is limited so you can guarantee peace and quiet – just you and the sounds of the lapping waves. There are no facilities so you have to take your own refreshments- hhmm such a hardship – not!
---
6

Playa De La Tejita, Tenerife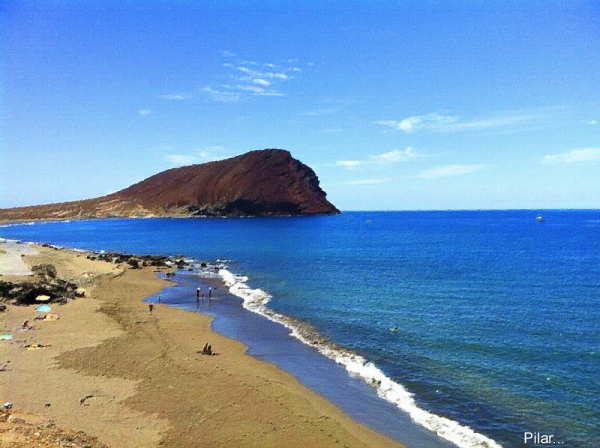 So many of the loveliest Spanish island beaches are found in Tenerife, one of the Canary Islands. The island is true holiday heaven having everything you could wish for as a destination. Tenerife is also lucky to offer a mix of volcanic black sand beaches and pristine golden sand beaches. There are tiny coves and huge swathes so you'll find one to suit. Playa de la Tejita is ideal if you love wide open spaces. Bordered by a huge red-faced monolith, the beach is about 1,000 feet wide and stretches for a mile. You certainly won't be jostling for space among the crowds here.
---
7

Playa De La Conchas, La Graciosa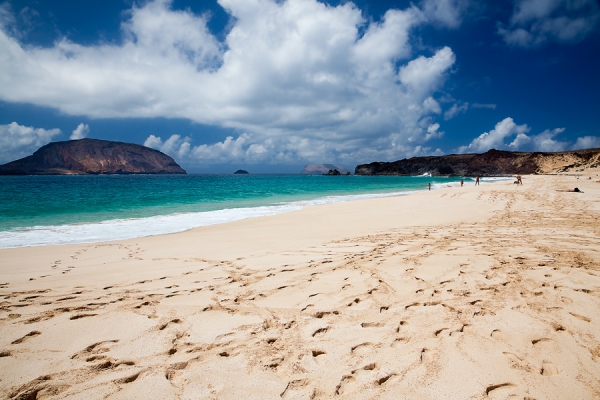 La Graciosa is the most easterly and smallest inhabited island in the Canaries group. It lies in the Parque Natural del Archipiélago Chinijo and is known for its beauty, tranquillity and dunes, lonely beaches and lava fields. All La Graciosa beaches are magnificent, especially Playa de la Conchas which sits in a remote rural area. Super soft sand, clear azure water and views to die for more than make up for the fact there are no facilities here. When a beach is this good, you're happy to bring your own snacks and drinks.
The beaches of the Spanish Islands really do have something for everyone. I'm not sure I could ever pick a favorite, could you?
---
Popular
Related
Recent