What is it that makes islands so romantic? Their natural beauty of cashmere-soft beaches, crystalline waters and gently swaying palm trees? The abundance of activities from lolling on the beach to hiking volcanic mountains? The delicious food from freshly caught fish to unusual fruits? The laidback culture? Well, actually now, seeing that, it's obvious, yes? Here are romantic islands to make your heart flutter.
---
1

Bora Bora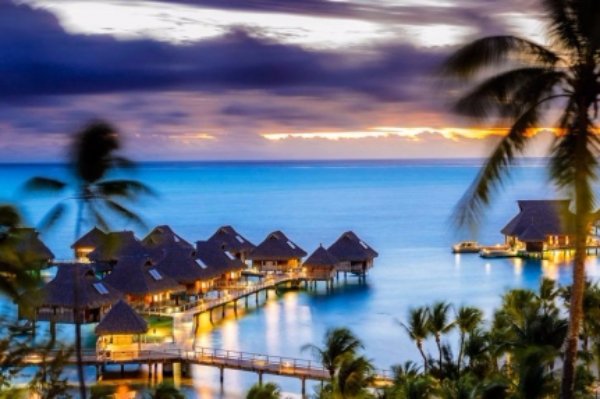 This is a well-known paradise that is part of French Polynesia, famous for its crystal clear blue waters and lagoons that are unbelievable for snorkeling. Kayaking is also a popular activity on the island, as overwater bungalows are the accommodation of choice for many visitors.
---
2

Santorini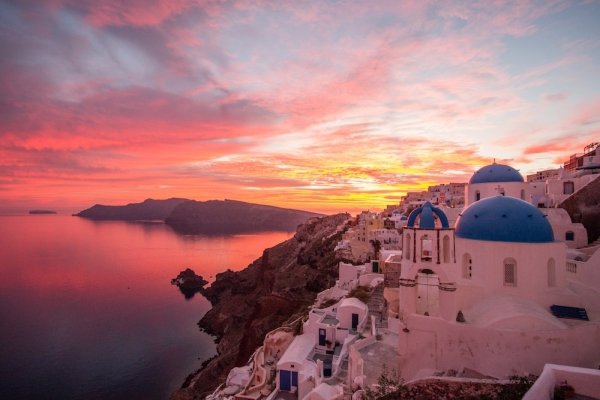 This glorious Greek island is home to many of the country's best vineyards, meaning that you will be in the right place if you enjoy a glass of wine or two! Santorini is famous for its unusually colored beaches, one being white stones and the other being red due to the red rocks that surround it. And don't miss the sunsets over Oia.
---
3

Bali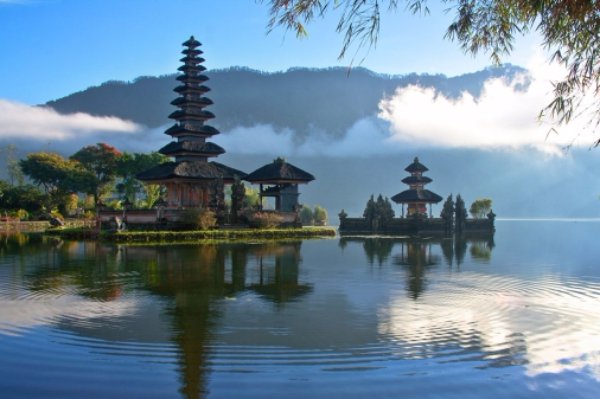 Bali provided the 'love' section of the book and movie Eat, Pray, Love, and you can feel like Julia Roberts too if you travel here and experience the sensational weather, the vibrant culture and the unbelievable cuisine.
---
4

Maldives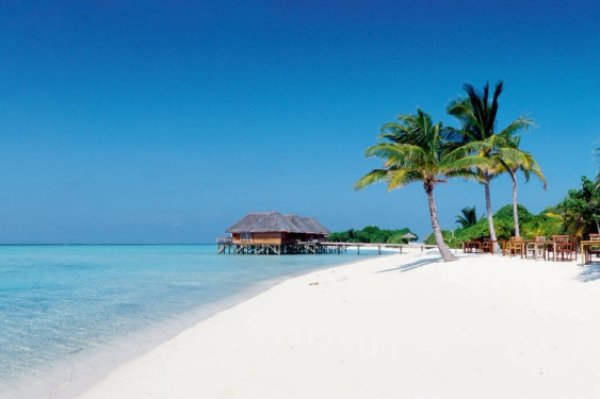 The Maldives is an island haven that is comprised of over 1000 separate landmasses, which gives you the opportunity to experience some truly private moments in a paradise setting. The fusion of Mediterranean and Asian culture makes for stunning cuisine and a rich and intricate culture.
---
5

Moorea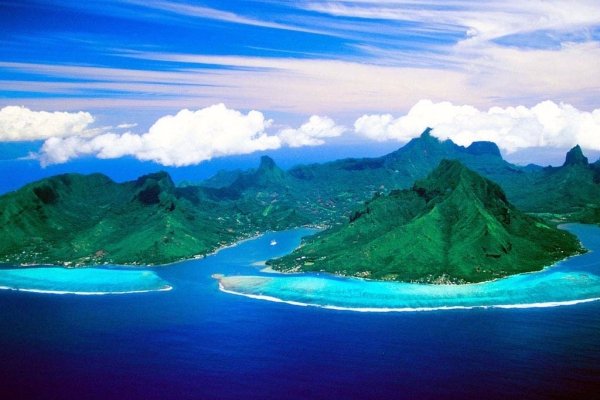 Another island in the sought after location of French Polynesia, Moorea looks like something out of a fantasy movie with its dramatic volcanic peaks. Its French-inspired cuisine is absolutely spectacular, as are the activities that the island offers like scuba diving, snorkeling and horse riding along the beaches.
---
6

Capri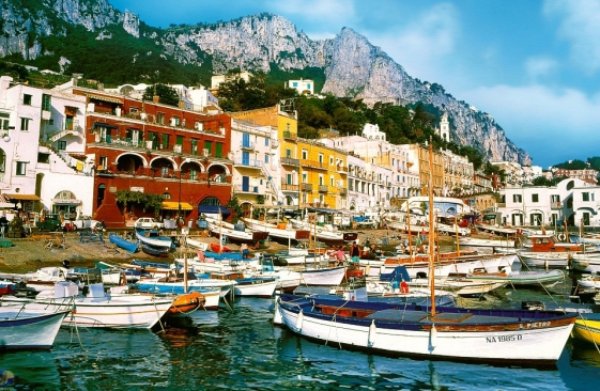 Capri in Italy has been the source of inspiration for writers throughout history, offering the perfect triple threat of delicious food, stunning sights and wonderful natural terrain. The island's infamous Faragliono rock formations and the Blue Grotto make for a memorable tourist visit, and word has it that you can taste the best ravioli in the world here!
7

St. Lucia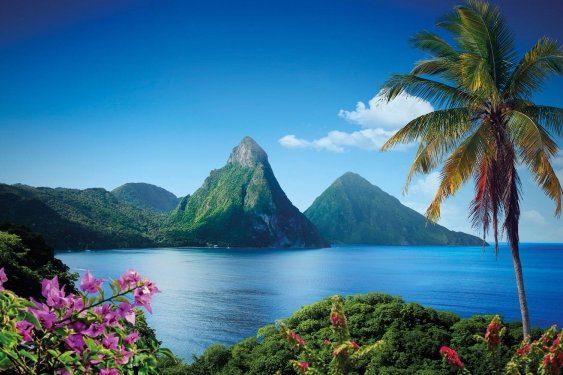 The lush green pitons rising from the sparkling azure waters has long been considered the benchmark as the perfect backdrop for Caribbean romance. St. Lucia is known for its beaches and reef-diving sites, its rainforested interior with waterfalls, quiet volcanic beaches and fishing villages as well as luxurious resorts
---
8

The Seychelles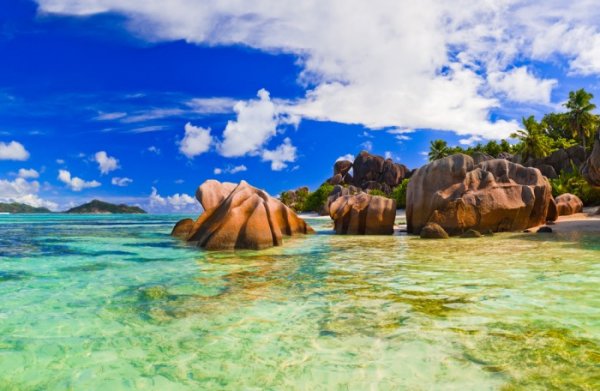 The Seychelles are all about natural beauty, fascinating wildlife and the world-class resorts that seem woven into these islands. The romantic atmosphere is almost organic – the feeling of being out on a private island in the Indian Ocean, in a lush, rich environment.
---
9

Kaua'i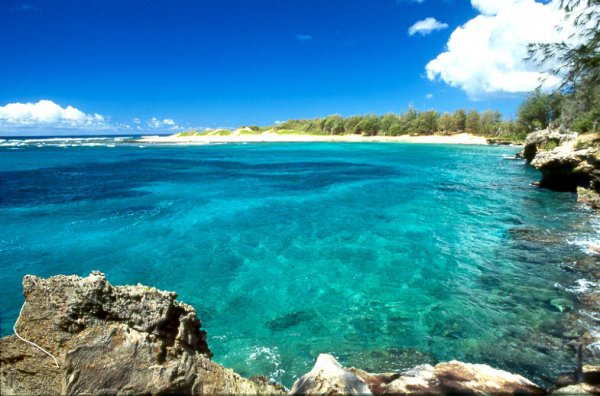 The Hawaiian island of Kauai is the kind of island that is perfect for people who don't just want to lounge by the pool (although the pools are spectacular!), as the perfect climate means that activities like surfing, hiking, and water fall swimming are all definitely on the cards.
---
10

Harbor Island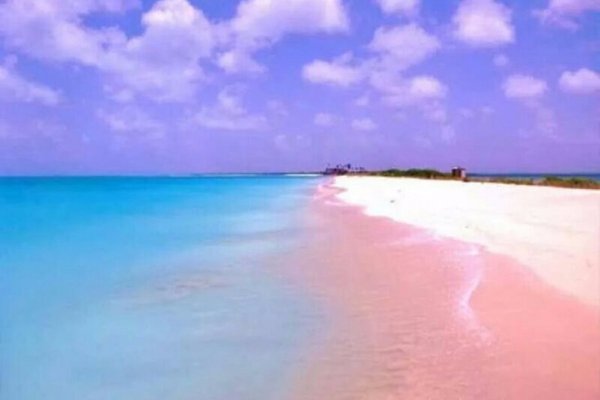 Harbor Island in the Bahamas is a three-mile long stretch of land whose beaches are filled with rare wildlife. There is a strong red and pink color theme that matches the romantic atmosphere of the island, and the Coral Sands Hotel is comprised of pink cottage style dwellings that make for a really memorable stay.
---
11

Anguilla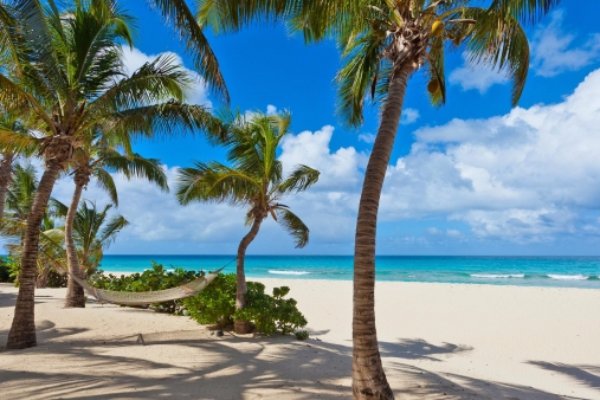 If simple pleasures are more your thing, then the British West Indian island of Anguilla is the island for you. White sand beaches that provide unobstructed views of the ocean and hotels that offer a more sophisticated, mature vacation experience for couples traveling without children, Anguilla is a haven for relaxed, no fuss relaxation holidays.
---
12

Mykonos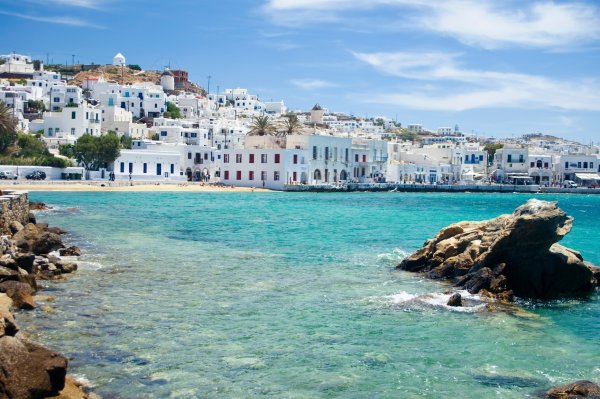 This Greek island has a reputation for being a getaway for the rich and famous, but the truth is that anybody with a desire to have a truly wonderful island vacation can find themselves right at home. Ranked one of the friendliest islands in Europe, you can rent a villa that looks out across the beautiful Aegean Sea.
---
13

Koh Tao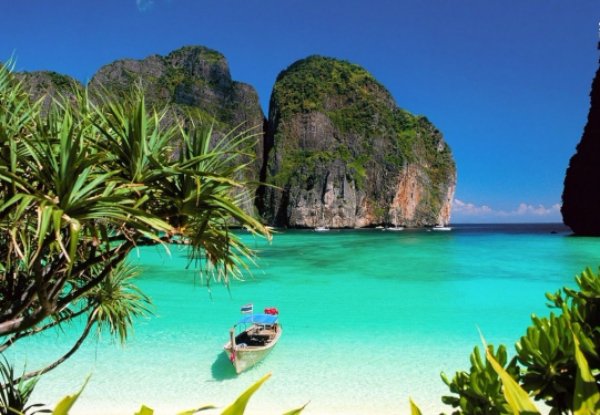 Drifting serenely in the Gulf of Thailand, the palm-fringed island of Koh Tao is named for the sea turtles that reside in abundance on its shores. White sand beaches sheltered by steep hills and 300 days of sun per year invite long afternoons of lounging.
---
14

St. Bart's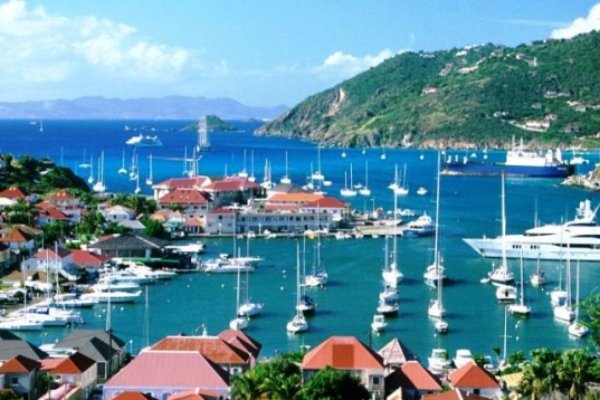 St. Bart's isn't the most inexpensive of island destinations, but if you are feeling in an extravagant mood then there is no better place to vacation. This arid, volcanic rock of just eight square miles is home to an eclectic mix of iguanas, night-blooming cactus, and fabulous beaches as well as luxury yachts, designer boutiques, and celebrities.
---
15

Fiji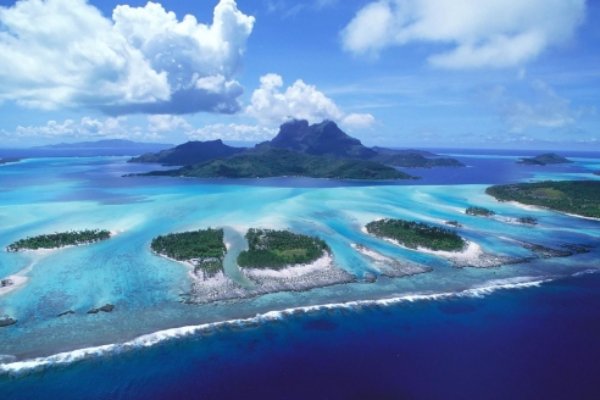 Only about a third of Fiji's 302 islands are actually populated, but one particular island, Tavarua, is shaped like a heart! Resorts on the Fijian islands have become synonymous with over the water bungalows, perfect for honeymooners and romantic couples.
---
16

Kiawah Island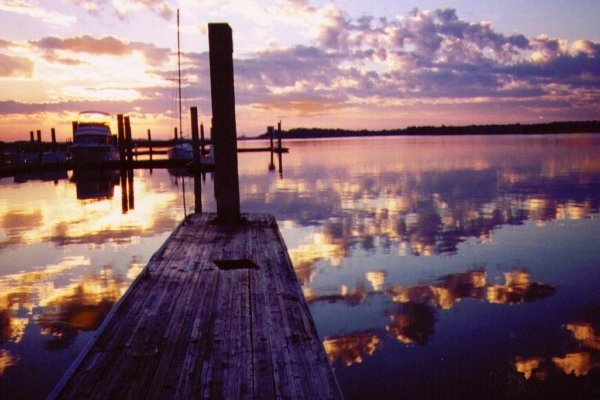 This island of the coast of South Carolina is something of a hidden gem. Just 20 minutes from Charleston, it is actually one of the best beaches in the US outside of Hawaii, perfect for long romantic walks with your loved one.
---
17

St. John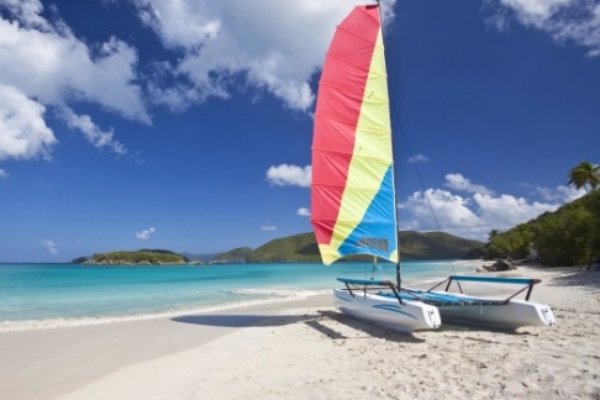 This U.S. Virgin Island possesses the perfect combination of wildness and civilization. Two thirds of the island is actually made up of national park area, and you can't even get there by plane as it has no airport! However, the remoteness is balanced out by a number of plush resorts that offer the very best in extravagant luxury.
---
18

Nantucket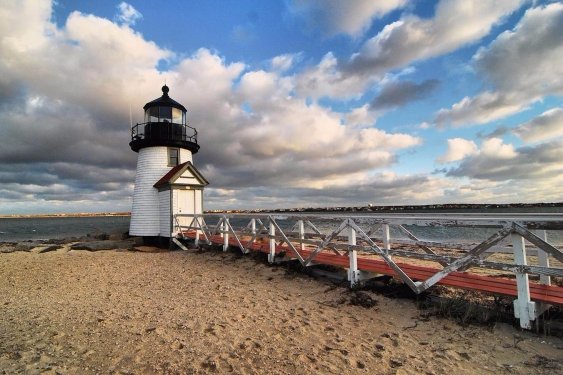 This island in Massachusetts is off the coast of Cape Cod and is arguably one of the prettiest in the entire country. Good food is definitely the winning factor in visiting Nantucket, with some stunning seafood options to make your way through!
---
19

Exumas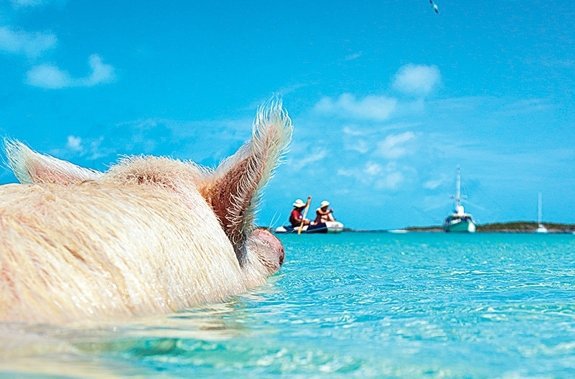 Exumas in the Bahamas is made up of 365 cays, with some of them being home to iguanas and only iguanas! In other places you can swim with pigs! You can pick your location depending on how much privacy you want, with small and big resorts open for business.
---
20

Virgin Gorda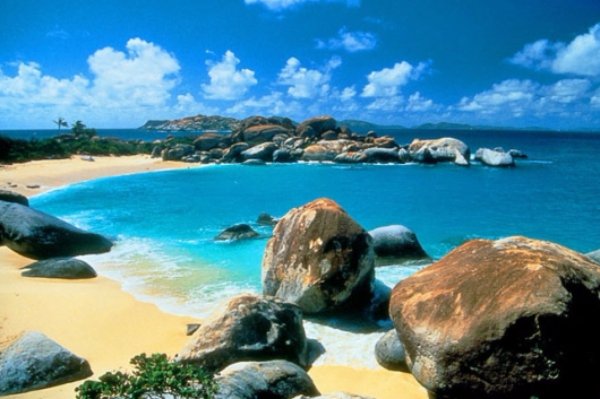 This island is part of the British Virgin Islands and boasts a stunning beach area called the Baths, which is made up of giant boulders, pools, and secret grottoes. This is the place for some paradisiacal privacy – a specialty of the luxurious resorts on the island.
---
21

Mljet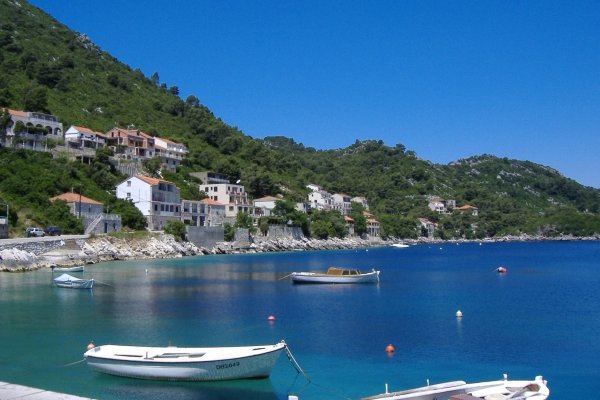 A name you're probably not familiar with Mljet is a Croatian island in the Adriatic Sea. With village accommodation, nature walks and a multitude of quiet bays, it's a great place to get romantic. The island remains blissfully unspoiled, full of bicycle-pedaling and kayak-paddling trippers during the daytime, startlingly quiet and stress-less at night.
---
Comments
Popular
Related
Recent