There are few places on this earth that rival retreats in India for finding yourself. The country has long been known to travelers as the place where the mysticism and spirituality give natural recourse to grounding your life and finding a new sense of being and want of purpose. Sure, you can backpack your way from city to city, temple to temple, river to mountain, or you can hide away in an ashram, but for a taste of luxury, these gorgeously exotic retreats of India will be like an assuaging blanket for mind, body and soul.
---
1

Shakti 360° Leti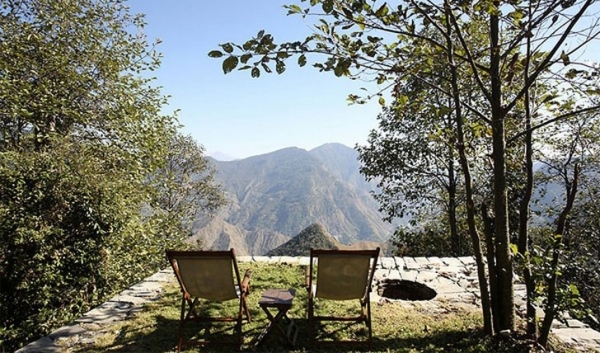 There's always been something about mountains that stir the soul, and where better to find one of the most gorgeous retreats of India than in the highest mountains on earth, The Himalayas. The Shakti 360° Leti resort is a tiny retreat 8,000 feet up in the Kumaon Himalayas in the northern state of Uttarakhand. It's only 4 luxury cottages but boy, when cottage means glass walls overlooking a cliff, that equals special. Each cottage has en-suite and a private outdoor seating area so you can enjoy the jaw-droppingly glorious views of snow-capped mountains (between October and March) from inside and out.
2

The Blackbuck Lodge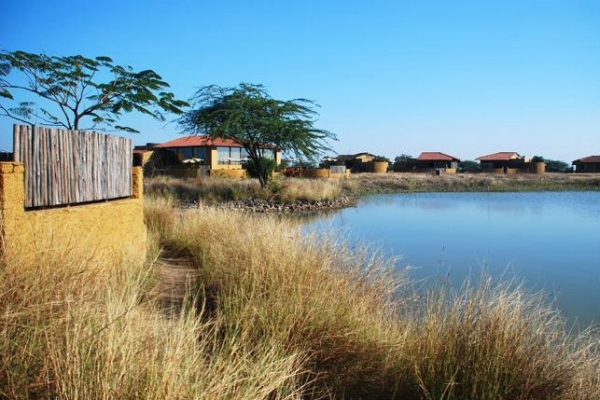 Deliciously secluded on the banks of the river that runs through Velavadar National Park, Blackbuck Lodge is an exotic wildlife resort which claims to offer "unsurpassed luxury in an untamed landscape." Located near the Gujarati west coast at the Gulf of Cambay, the 14 individual cottages are spread over 70 acres of beautifully wild Saurashtra countryside. Connecting with nature is one of the essentials in finding yourself and this is one of the loveliest retreats in India to help you do so.
---
3

The Piggery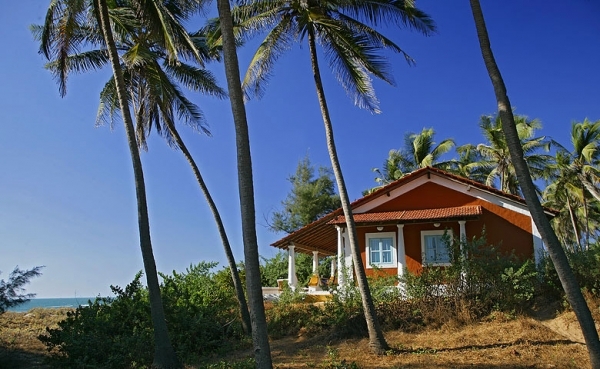 The strange name is completely at odds with the luxury this small development of 4 houses and 3 tents offers. With maximum complement of 26 people, the Piggery is located on one of Goa's least developed beaches. If you want your Indian retreats to be eco-friendly and sustainable, this fits the bill. Set up like private rental cottages but run like a small hotel, you'll find beautifully constructed houses, charmingly furnished. And, when I can step off my verandah right onto the cashmere soft sands of a stunning beach or sit on it to watch the sunset, there's never going to be any complaints from me.
---
4

SwaSwara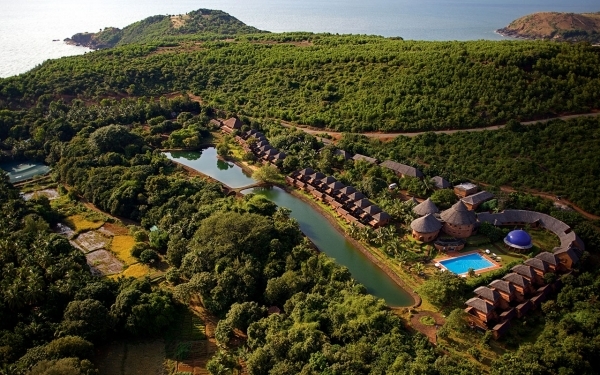 You cannot surely fail to find yourself in Kerala. Painted with all the best hues of Mother Nature's palette, the state's beauty will seep into your pores infusing you with a new sense of well-being. A stay at the SwaSwara resort will accomplish everything you hope for. Located on Om Beach in Gokarna, SwaSwara is cuddled by a lush, emerald green forest with a breathtaking view of the beach. Focusing on holistic health and healing, guests can enjoy a stunning pool, yoga studio and Ayurvedic massages.
---
5

The Baradari Palace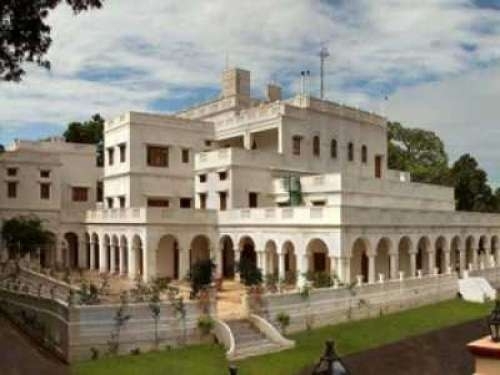 Few retreats in India can boast the majesty of the Baradari Palace. Firstly, it can boast of having been designed by the brother of a Maharaja and secondly, it can claim the stunning location of historic Patiala in the Punjab. The hotel is a stunning white, colonnaded building with 12 arches which combines the style of Mughal palaces and Sikh temples, and is so beautiful it has been the location setting for a number of Bollywood movies. Suites are large and spacious and the glorious patio is a sun trap that overlooks the carefully manicured gardens. If you want to live like Indian royalty in days of old, here you can.
---
6

Amarya Haveli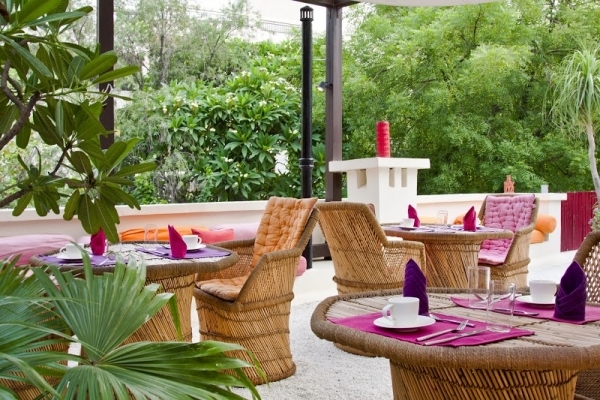 You might imagine that you would never find calming retreats of India in its heaving capital, Delhi. Amarya Haveli however, will change your mind. It is located in leafy and eclectic Hauz Khas, a charming suburb of one of the busiest, most populous cities on earth and is an oasis of calm. French owned, the boho hotel only has 6 rooms and each is dedicated to a specific area of India. You'll love the ethnic décor, marble bathrooms, jewel colors, vintage Bollywood posters and the wicker-furnished terrace complete with swathes of fabric and fairy lights.
---
7

Mihirgarh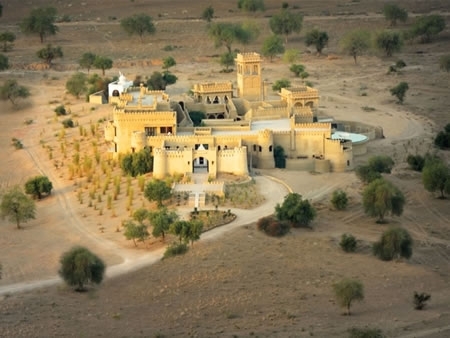 Could there be anything more peaceful than a desert setting? Mihirgarh is a superb fantasy golden sandstone fort in the Thar Desert. This little hotel of just 9 suites is the epitome of a luxurious retreat. Celebrating the rich jewel-colored culture of Rajasthan, each bright and spacious suite has local antiques, vivid art and elegant furnishings, but even more so special, each has a private spa or plunge pool on its verandah. Activities include jeep safaris to Bishnoi tribal villages, but it you want something to truly imbue your spirit with the mysticism of the Thar, a horse safari is the experience to look to. Take a gallop on a regal Marwar horse across the sands, then return to sink into silk-cushioned lounges or an Ayurvedic massage before watching the glorious sunset.
The retreats of India aren't just places to stay – they are a lifetime experience and a fulfillment of aspirations. Indulgent? Deserved? Yes! What's your idea of a dream retreat?
---
Comments
Popular
Related
Recent