It's hot. The concrete is almost melting. If you live in a city you're probably longing for days at the beach. But how about I tell you that you don't have to travel too far to get some sand and sun? Ok, so there's no sea but two out of three ain't bad. Here's where you can hit the beach without leaving the city.
---
1

Paris Plages, Paris, France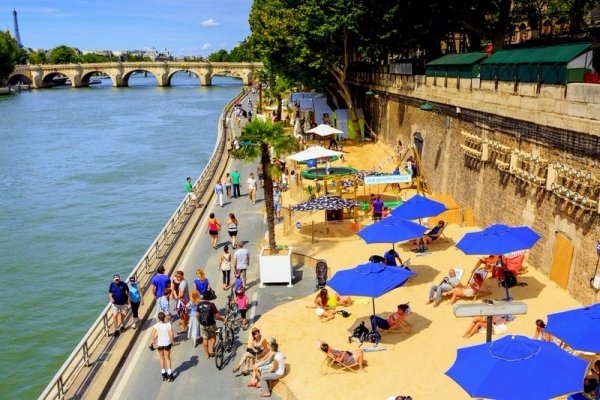 This is probably one of the most famous urban beach projects in Europe, when every year from July to August part of the bank of River Seine is transformed in to a sandy haven in the middle of the bustling streets of central Paris. It's an amazing mix of culture!
2

Pop-up Pool, Brooklyn, New York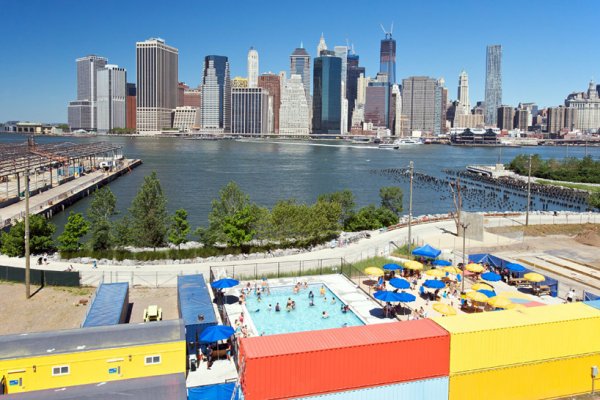 This happens every year from June to Labor Day weekend. A great set up at Brooklyn Bridge Park that includes a shallow pool for little kids and an artificial beach for everybody to enjoy in the middle of the concrete jungle.
---
3

Camden Beach, London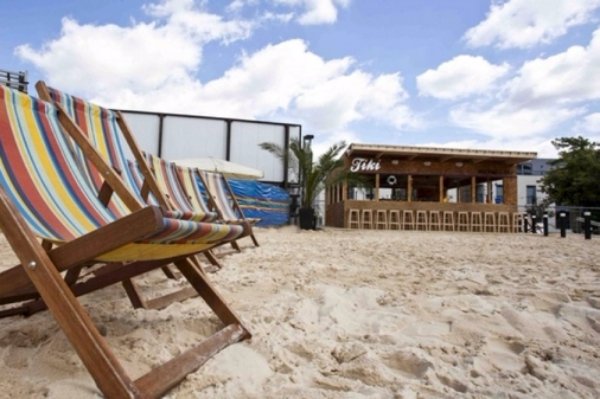 Camden is always one of London's most exciting places, and it is even more so from July to August when a sandy stretch is created next to the famous concert space the Roundhouse. Music and beaches, what could be better?
---
4

Smichov Beach, Prague, Czech Republic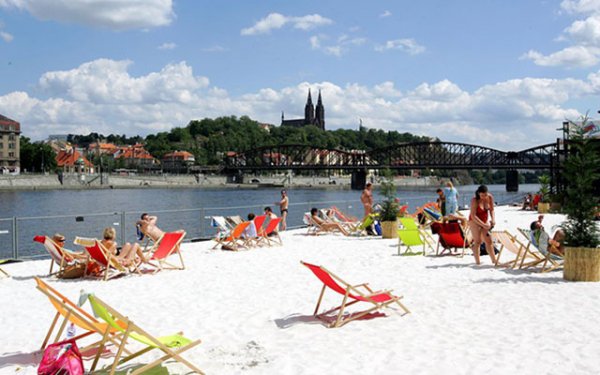 During the summer months you can take in Prague's beautiful architecture from the comfort of a temporary beach along the Vlatva River. There is space for up to 500 people on this awesome beach.
---
5

Bund Beach, Shanghai, China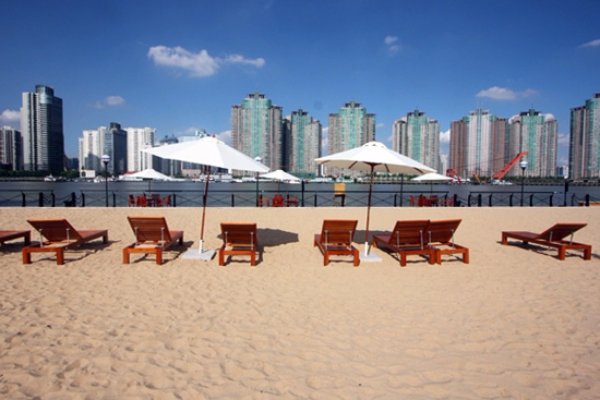 There isn't anything much cooler than a parking lot being turned into a sandy beach! This is what happens in Shanghai where visitors can lounge around a pool with sand in their toes looking out across the Huangpu River.
---
6

Havneparken, Copenhagen, Denmark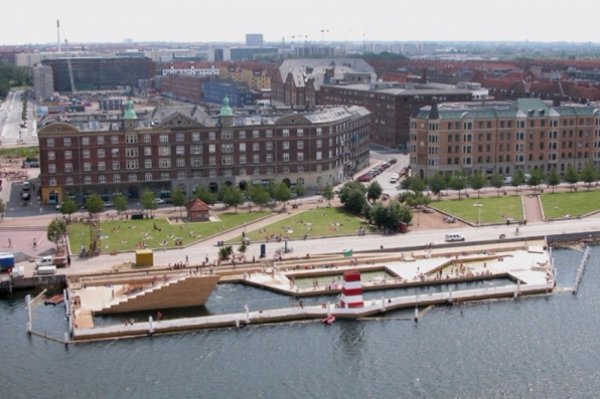 This is a popular area along the Copenhagen harbor front that boasts a public swimming zone with five different pools. Open from June to August and always super busy.
---
7

Streets Beach, Brisbane, Australia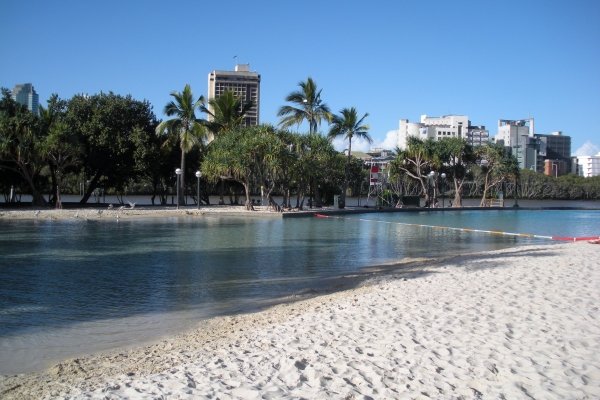 Sydney can keep its Bondi Beach. The residents of Brisbane are treated to their very own manmade creation right in the middle of the city! Its stretch of white sand overlooks the Brisbane River.
---
8

Brussels Beach, Belgium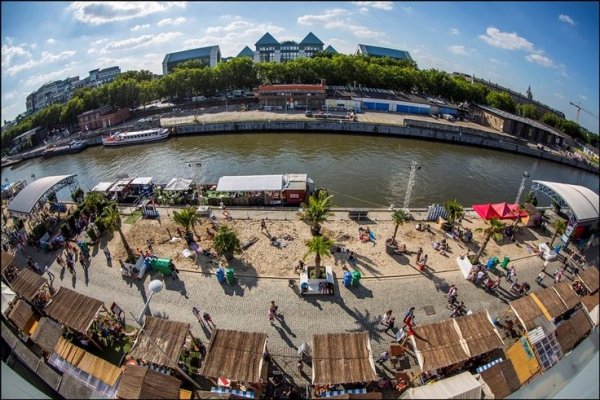 Every July in the Belgian capital, the banks of the Brussels canal are transformed in to an urban beach space that hosts sport, kid's events, concerts and much more.
---
9

Torel Garden, Lisbon, Portugal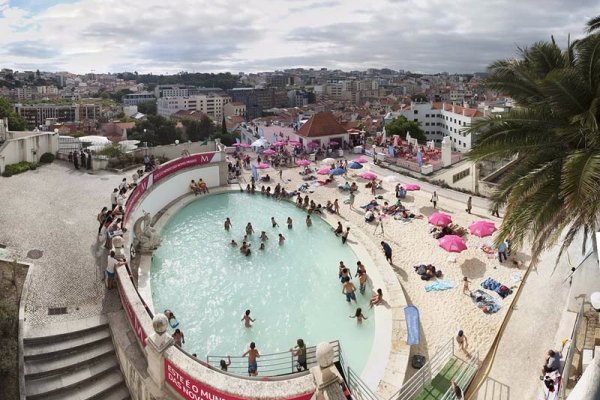 This is an awesome old artificial lake that has been converted into a cool urban sunbathing area. Throughout August the spot hosts lots of parties and open air events.
---
10

Beach Bars, Berlin, Germany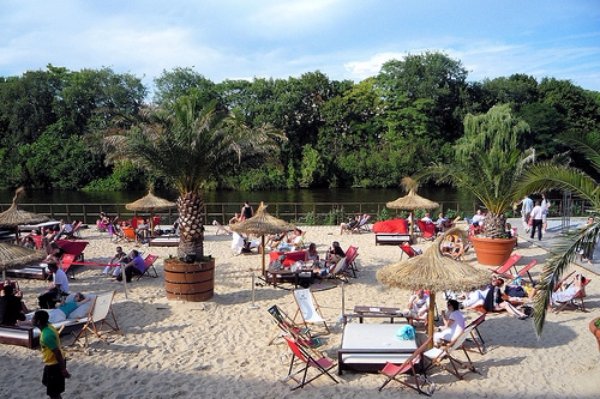 There are dozens of cool beach bars that sit along the banks of the River Spree in Berlin. They provide a much needed relaxation spot for residents and visitors of the city to spend a lazy afternoon in the sun.
---
11

Odaiba Beach, Tokyo, Japan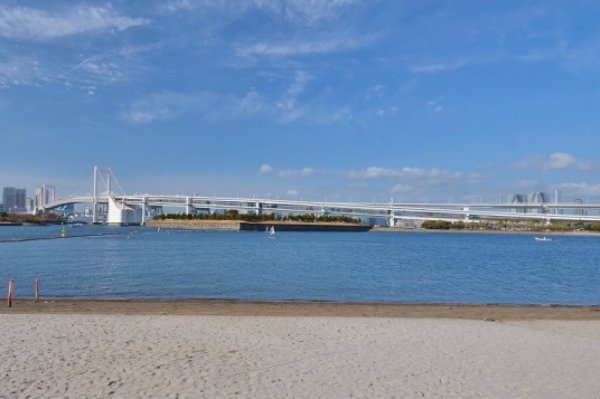 This artificial beach can be found on the already artificial island of Odaiba just off Tokyo Bay. It is the closest beach you can visit outside of downtown Tokyo.
---
12

HTO Park, Toronto, Canada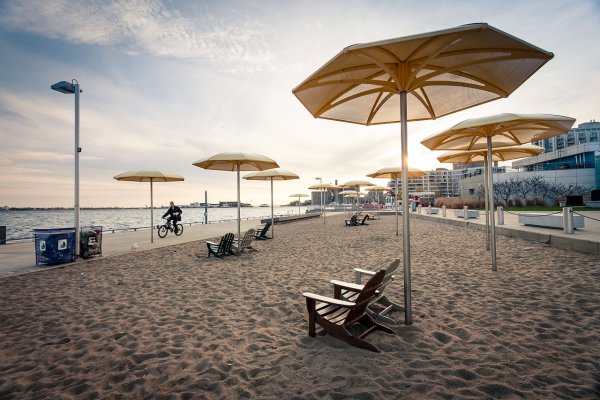 Famous for its prominent yellow parasols, HTO Park is an old industrial brownfield that has been turned into a beach; in fact it is the very first urban beach in the city.
---
13

Strandbar Herrmann, Vienna, Austria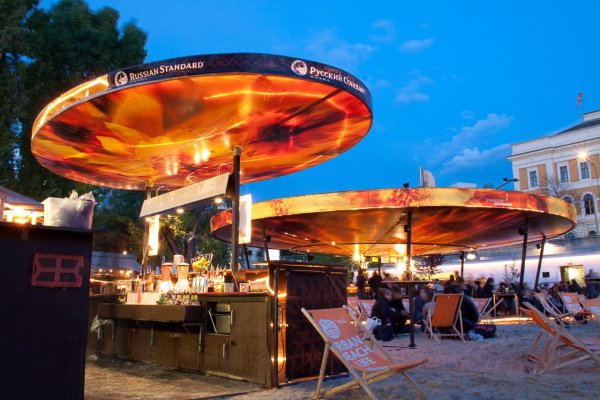 Strandbar Hermann is the very best location if you want a beach environment in landlocked Vienna! Complete with vintage deckchairs and a carousel style terrace, it's a really unique spot in the city.
---
14

Strandpauli, Hamburg, Germany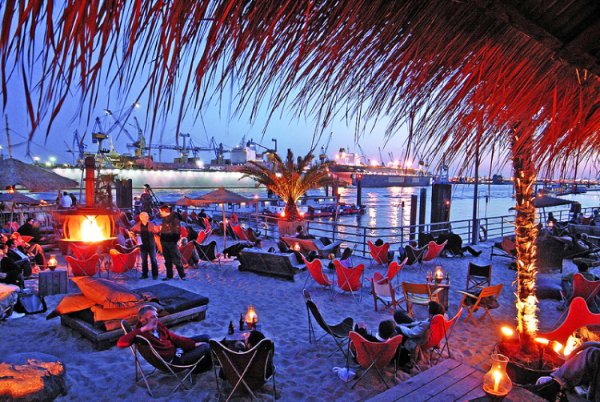 Hamburg's take on an improvised beach rests along the banks of the river Elbe and is so popular that it has become one of the most popular attractions in the entire city.
---
15

Strand Zuid City Beach, Amsterdam, the Netherlands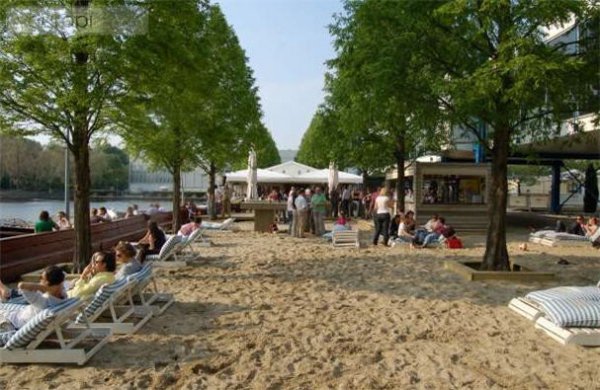 This is where you'll find Amsterdam's social set in the summer. Sunbeds, hammocks, beach chairs and terraces in full supply as well as hip and happening DJs. You can play a game of volleyball and if the weather turns the terraces can be covered and heated.
---
Comments
Popular
Related
Recent