For the Western world, the New Year has come and gone and it already seems ages ago, but if you still need an excuse to party there are some fabulous places to celebrate Chinese New Year. 2019 is going to be the Year of the Pig and will be ushered in over a two week period in early February. The festivities are always among some of the greatest on the planet, so let's visit some of the top places to celebrate Chinese New Year.
---
1

Hong Kong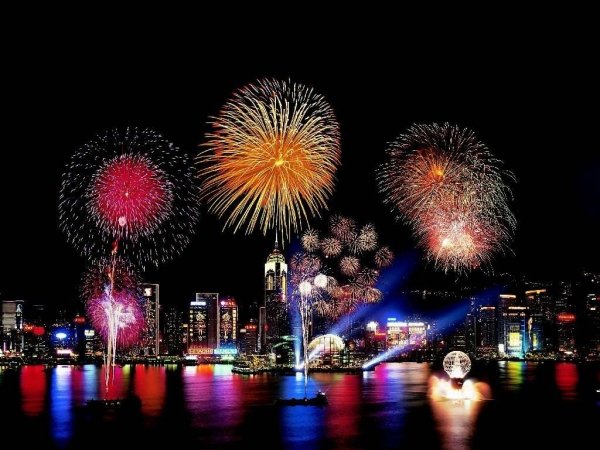 Never one to refuse a party, Hong Kong's festivities are loud, brash and highly colorful. For 15 days, the city that never sleeps is completely engrossed in having a good time. There's the International Chinese New Year Night Parade, a huge fireworks display in Victoria Harbor, and the skyscrapers flash messages and there is red everywhere. Everyone dresses in new clothes, attends family feasts and shops until they drop. Always amazing, Hong Kong is absolutely one of the top places to celebrate Chinese New Year.
---
2

London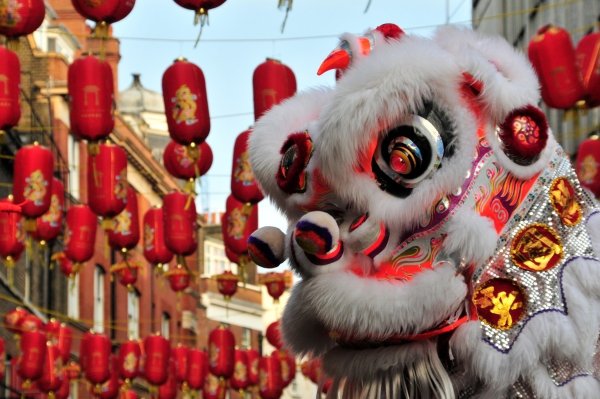 Chinatown in the UK capital is a bustling, thriving area of Soho, and a great place to visit any time. If you are looking for where to celebrate Chinese New Year outside of South East Asia, London is the perfect choice. celebrations include a parade, all the usual street celebrations, lion/dragon dances, and street entertainments, stages will be set up for contemporary performers from China and local artists. Naturally, a magnificent fireworks display will close proceedings.
3

Ho Chi Minh City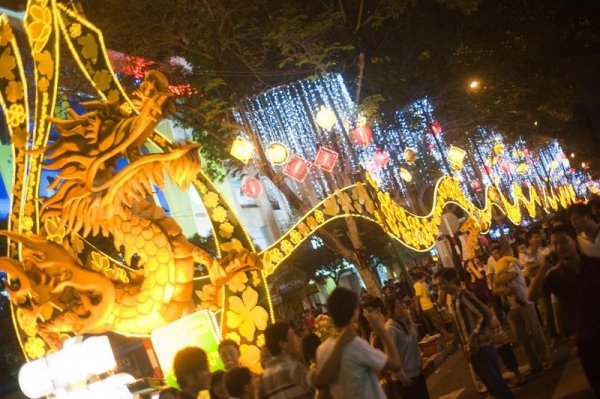 The Vietnamese observe the same new year period as the Chinese, based on the same lunar calendar, but it is known as Tet. Generally, the celebrations last 3-5 days but there is a greater emphasis on family than in other countries. The major cities can seem 'quiet' at this time of year because many migrant workers return to their rural homes to be with their loved ones. But, this doesn't mean the celebrations in the city are low-key. Far from it! Houses are given fresh coats of paint, everyone has new clothes and even debts may be wiped clean. Generous feasts for family and friends are definitely the order of the day.
---
4

San Francisco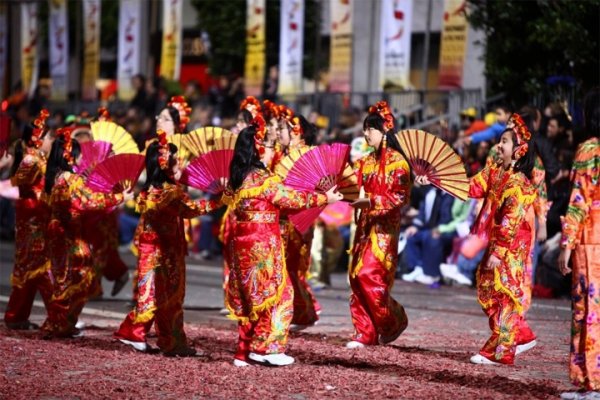 There has been a strong Chinese community in San Francisco since the gold rush days and this is one of the best places to celebrate Chinese New Year, with everything done on a grand scale. In one of the largest celebrations outside of Asia, San Francisco's festivities have been going strong for about 150 years and last for 2 weeks. There are two major fairs – the Chinese New Year Flower Fair and the Chinatown Community Street Fair – Miss Chinatown is crowned and the piece-de-resistance is the final parade, which features floats, bands, stilt walkers, acrobats and a dragon of over 200 feet long, in a dance by more than 100 people.
---
5

Singapore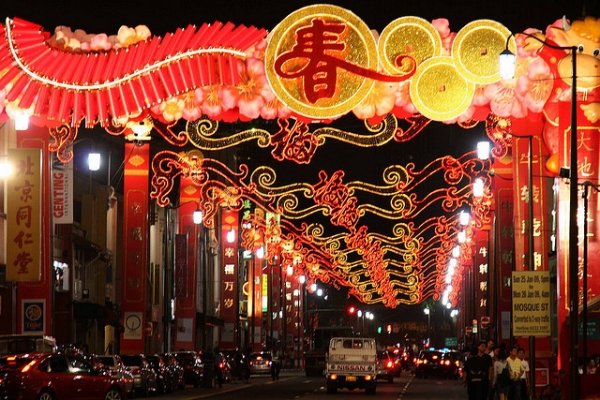 Singapore holds some of the largest and most flamboyant events to celebrate the Chinese New Year outside of China, with two national holidays (first two days of the New Year). The major celebrations are traditional with plenty of colorful parades with the essential dragons and lions and of course spectacular fireworks. Markets seemingly appear out of nowhere selling plenty of New Year themed goodies and the good folks of Singapore get dressed in their best bib and tucker to push the boat out and party into the wee small hours.
---
6

Helsinki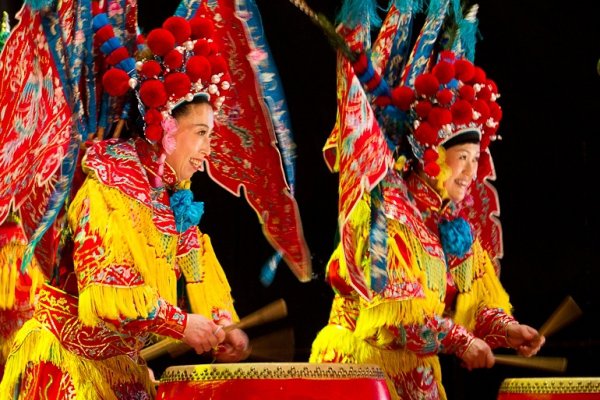 It came as quite a surprise to me that the Finnish capital would be one of the answers to the question of where to celebrate Chinese New Year. Despite there only having been official celebrations since 2008, Helsinki finds its inner Chinese in grand style. The festivities center on Lasipalatsi Square. There's the traditional lion and dragon dances and a New Year's parade that starts at the Three Smiths Statue. In the square itself, there is a Chinese market and food styles and entertainments include stylized kung fu performances. Before the event closes with a fireworks display over Töölönlahti Bay, there will be a live screening of Beijing welcoming in the New Year.
---
7

Sydney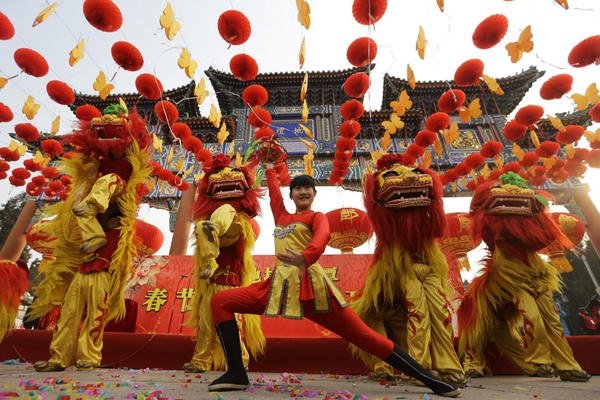 Sydney has never been shy when it comes to throwing great parties and with a thriving 150 year old ex-pat community, Sydney really comes to life for Chinese New Year. Chinatown, the Chinese Garden of Friendship and the adjacent Darling Harbor area are awash with colorful decorations and lanterns, and the streets are thronged with markets and food stalls. The dragon and lion parade is always a showy spectacle and takes place at twilight, finishing off with the compulsory fireworks.
---
8

Paris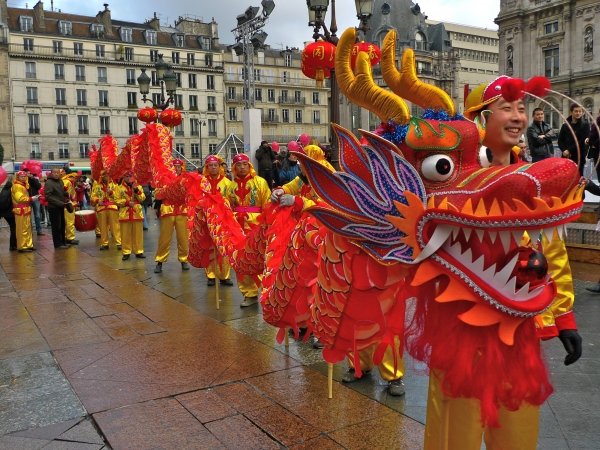 Parisians never pass up the chance to decorate their beautiful city and happily help their Chinese community to celebrate their most important day of the year. Chinese New Year in Paris is a procession of musicians and dancers, with the lion and dragons joined by a local specialty, bright orange fish. There are three major parades winding through Marais, Belleville and the 13th arrondissement – the latter being the largest Chinese celebration in France.
---
9

Beijing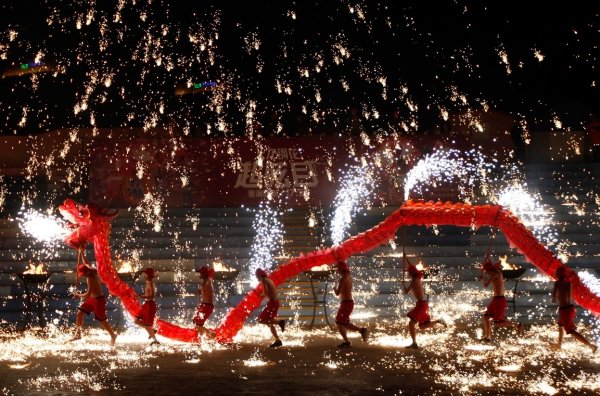 Of course, of all the places to celebrate Chinese New Year, the ultimate is the Chinese capital. All over China, the New Year is the most eagerly anticipated festival and in Beijing everything is bigger, better, louder, longer, brighter and noisier than anywhere else – and rightly so. It's a time for spending with family and friends. Houses get spring cleaned, new clothes are worn and seasonal treats are feasted on. Parades, acrobats and dancers are everywhere and kids can look forward to their red envelopes containing their lucky money before enjoying the fireworks.
All of the above are magnificent places to celebrate Chinese New Year, but if you have a local Chinese community of any reasonable size in your town, check your listings for news of any events and parades. Will you be celebrating the Chinese New Year?
---
Comments
Popular
Related
Recent