35 Iconic Landmarks Taking Part in Global Greening to Celebrate St. Patrick's Day 2019 ...
By Neecey
St. Patrick's Day is one of the few national holidays that is celebrated internationally. It seems everyone wants to claim even a tiny bit of Irish heritage on March 17th (my paternal grandfather was Irish – born in Belfast) and why not? St. Patrick's Day celebrations are amazing and all-embracing and welcoming. But it's not all about drinking green beer, parades, and listening to Irish music. Thanks to Tourism Ireland, there will be 300+ landmarks which include stadiums, statues, museums and towers, around the world will be going green for St. Patrick's Day in 2019. Here's some of the lineup in Global Greening:
---
1

Christ the Redeemer Statue, Rio De Janeiro, Brazil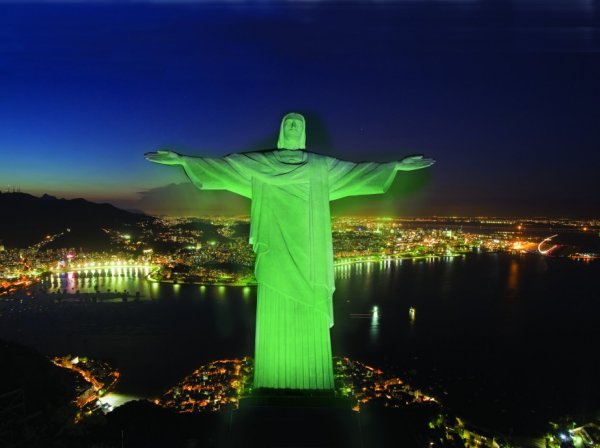 ---
2

The London Eye, London, United Kingdom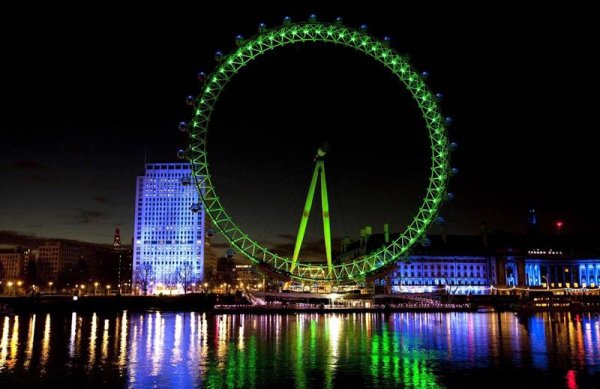 3

The Welcome Sign, Las Vegas, USA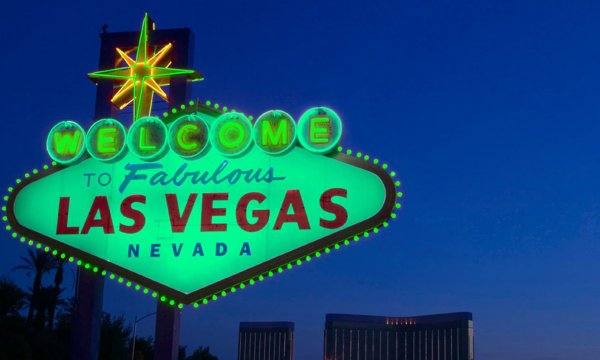 ---
4

The Coliseum, Rome, Italy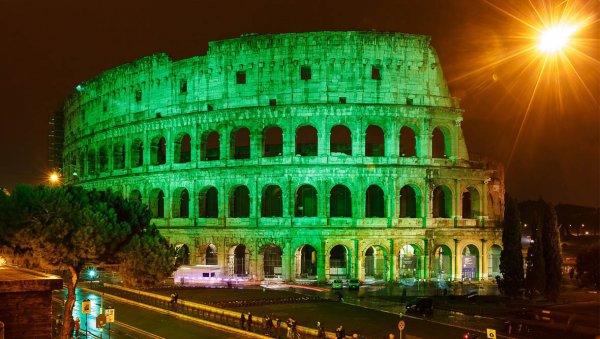 ---
5

The I Amsterdam Sign, Amsterdam, the Netherlands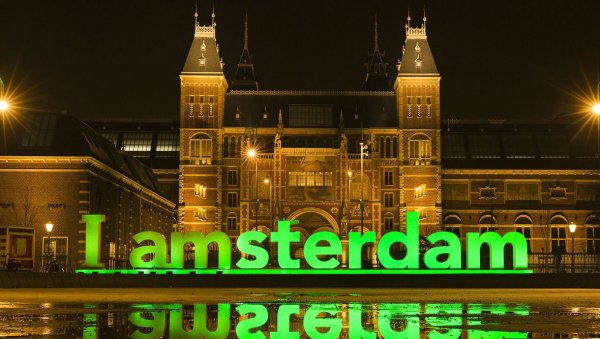 ---
6

Sky Tower, Auckland, New Zealand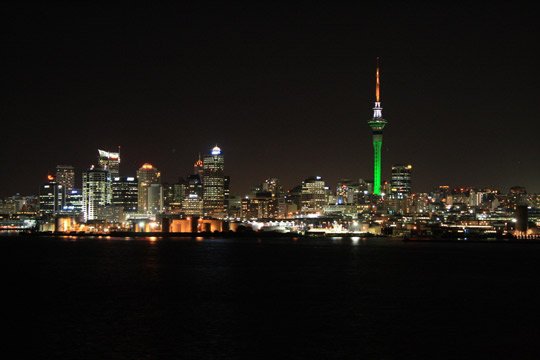 ---
7

Sacré-Cœur Basilica, Paris, France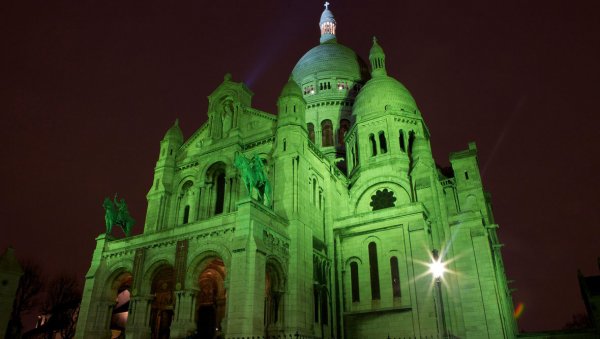 ---
8

Empire State Building, New York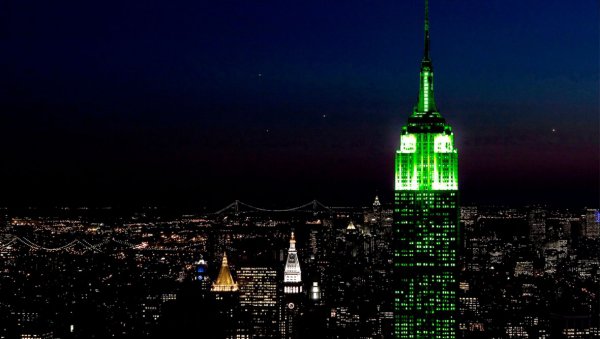 ---
9

El Ángel De La Independencia, Mexico City, Mexico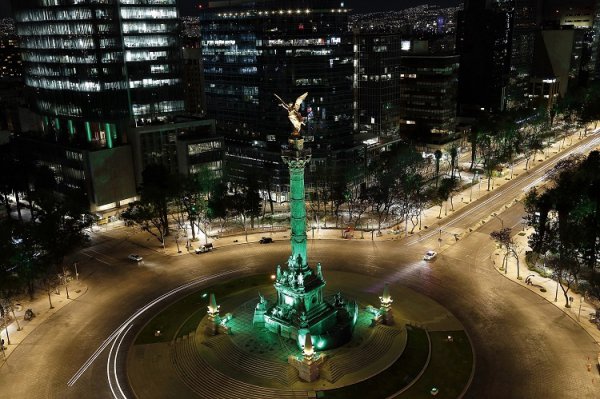 ---
10

Porte De Bourgogne, Bordeaux, France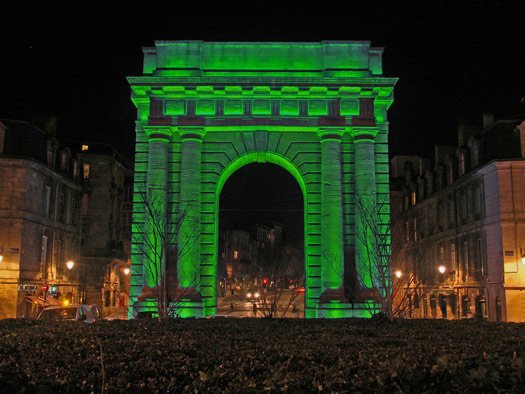 ---
11

Prince's Palace, Monaco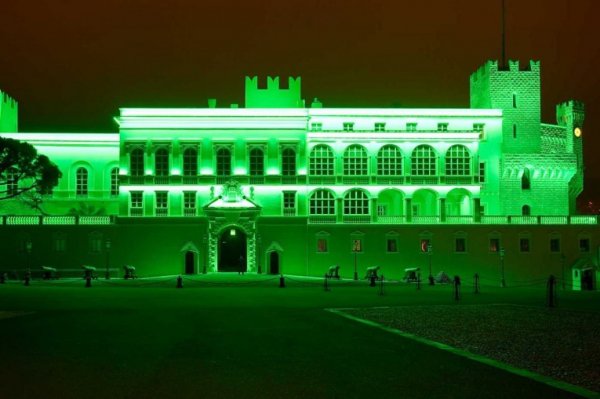 ---
12

Manneken Pis Statue, Brussels, Belgium

("Dressed" in Irish costume)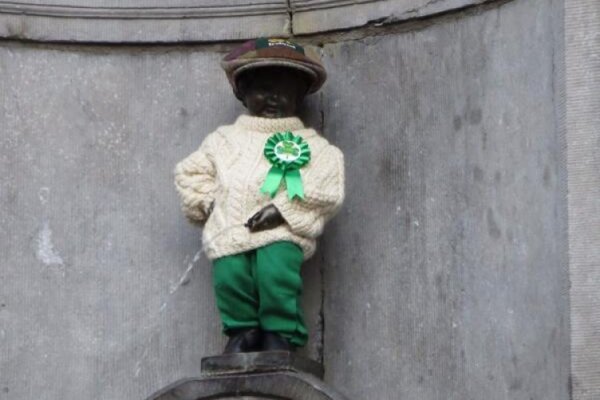 ---
13

Hôtel De Ville (City Hall), Montreal, Canada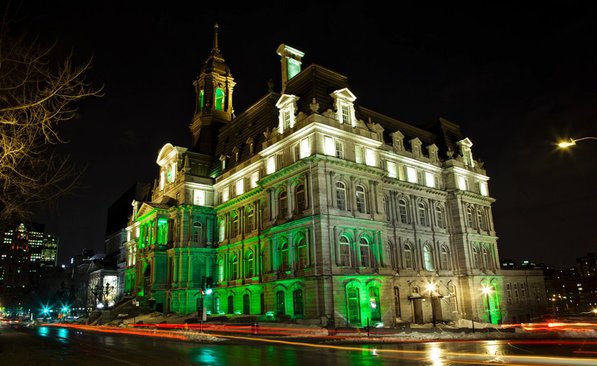 ---
14

The Scottish Exhibition and Conference Centre and SSE Hydro, Scotland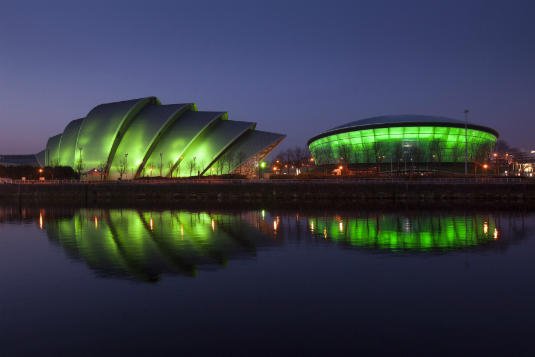 ---
15

Allianz Arena, Munich, Germany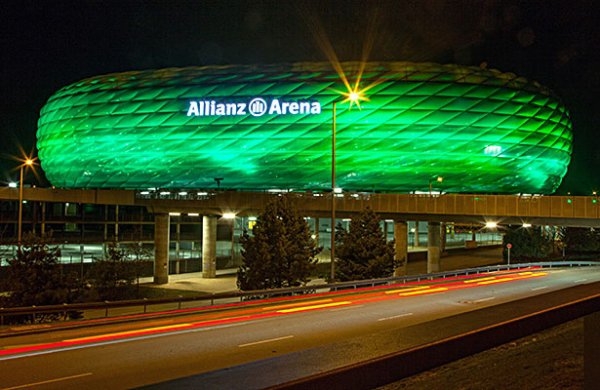 ---
16

National Sanctuary of Cristo Rei (Christ the King Statue), Lisbon, Portugal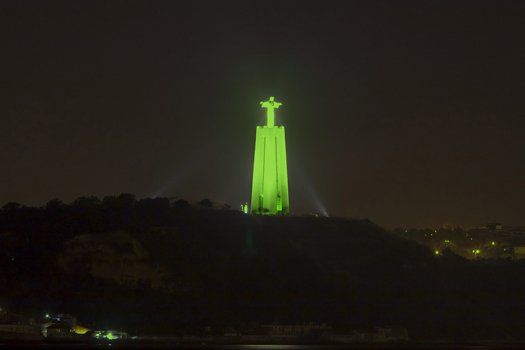 ---
17

The Duomo and Leaning Tower, Pisa, Italy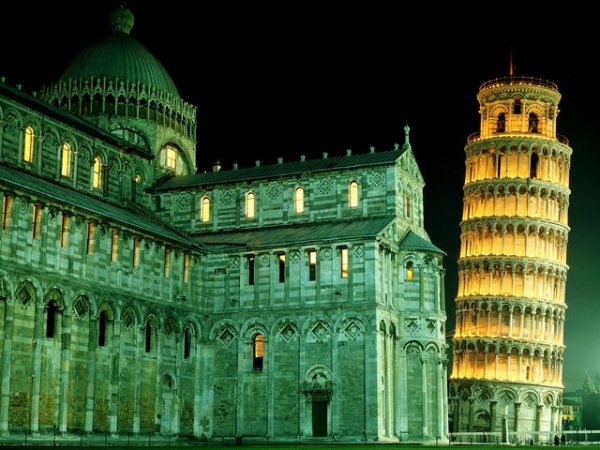 ---
18

The Archeological City, Petra, Jordan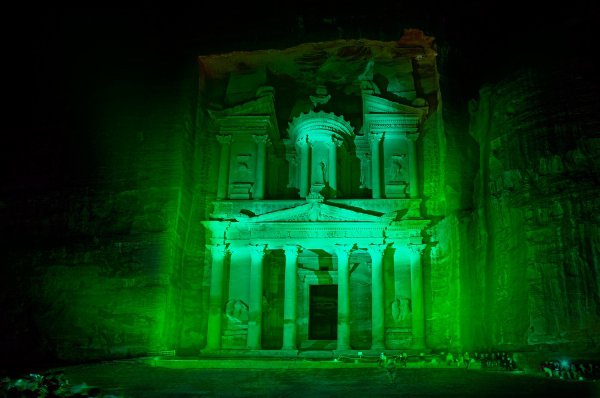 ---
19

Great Wall of China
---
20

Cibeles Fountain, Madrid, Spain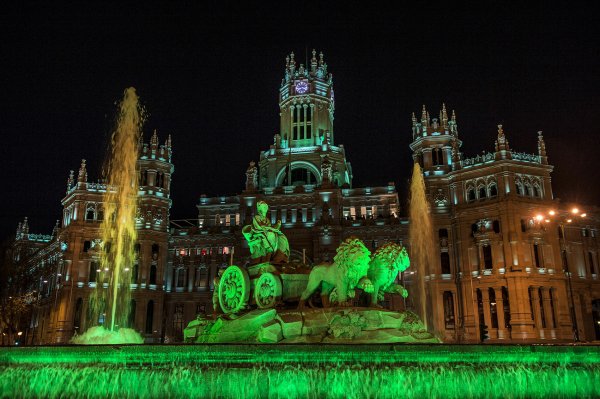 ---
21

The Sphinx and Great Pyramid, Giza, Egypt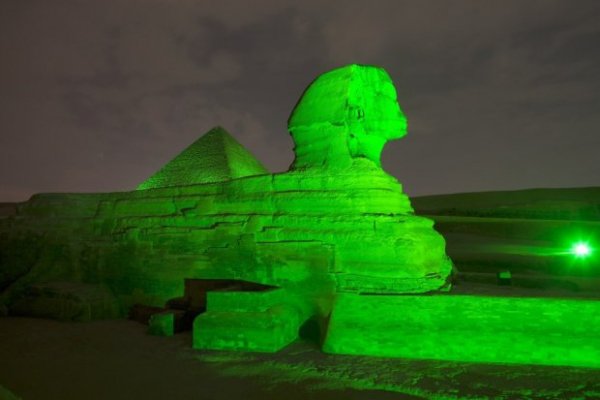 ---
22

Sleeping Beauty's Castle, Disneyland, USA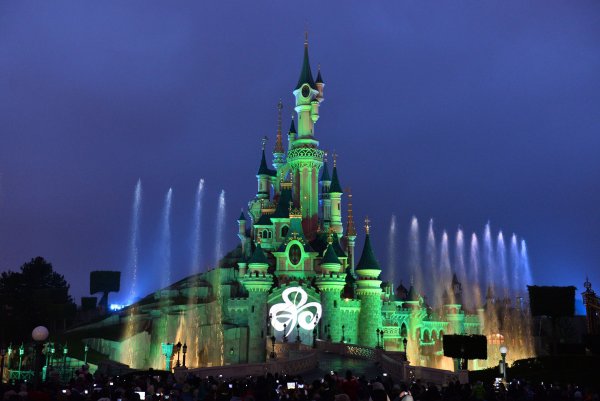 ---
23

Holmenkollen Ski Jump, Oslo, Norway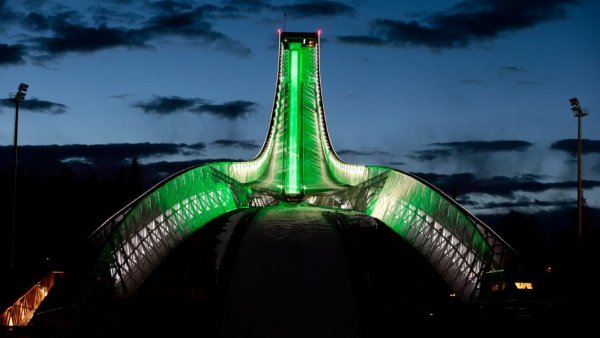 ---
24

Porte Des Bombes, Floriana, Malta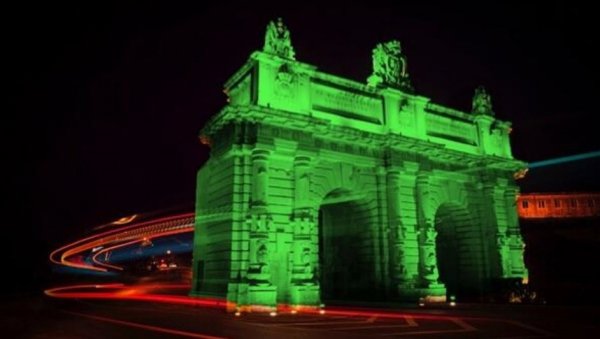 ---
25

The Opera House, Sydney, Australia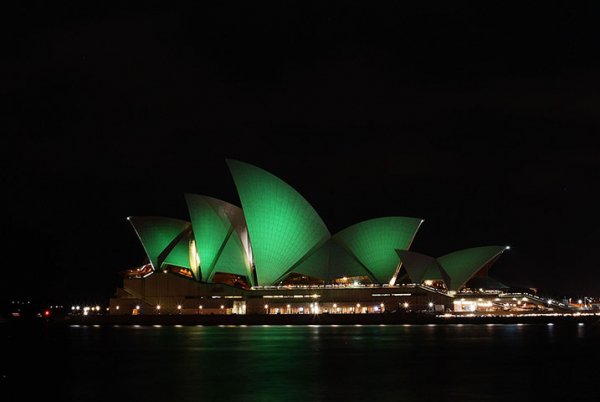 ---
26

Burj Al Arab Hotel, Dubai, UAE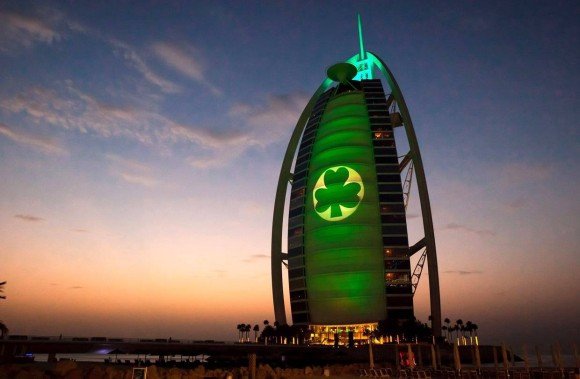 ---
27

The Little Mermaid Statue, Copenhagen, Denmark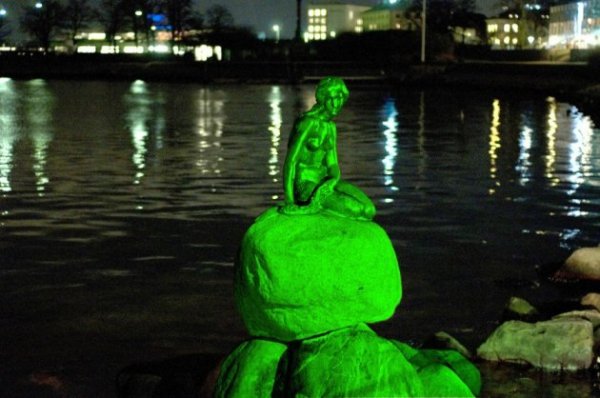 ---
28

Table Mountain, Cape Town, South Africa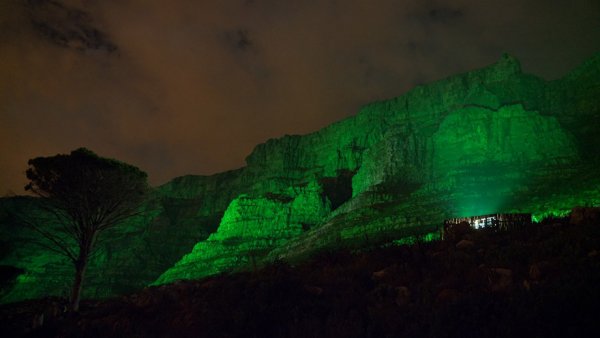 ---
29

The Gateway of India, Mumbai, India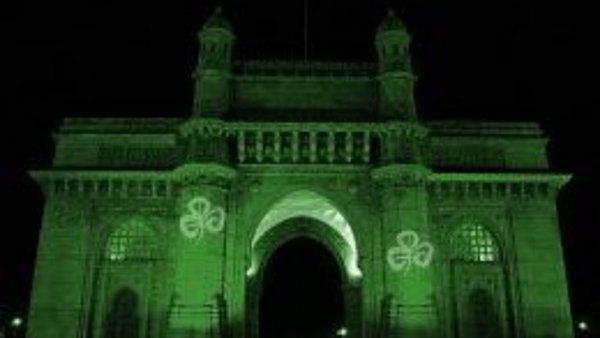 ---
30

The Disneyland CastLe, Shanghai, China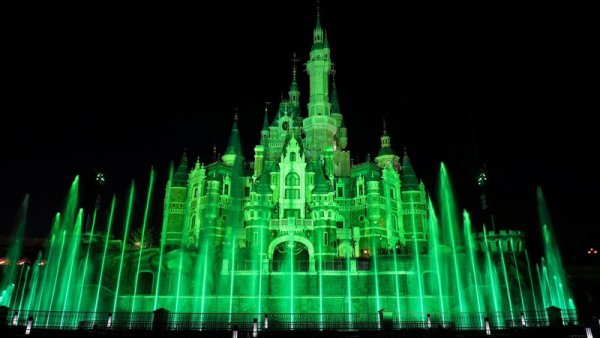 ---
31

The Rhine Falls, near Zurich, Switzerland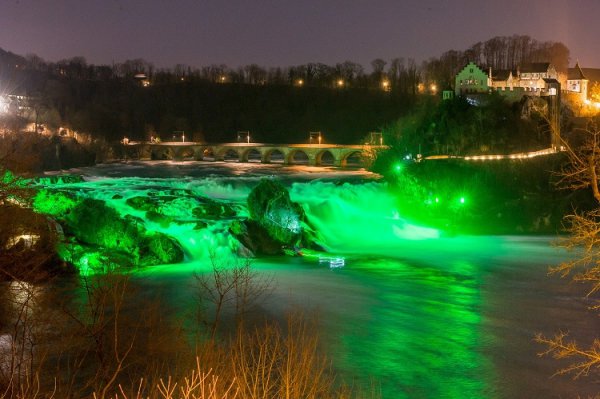 ---
32

Eden Park, Auckland, New Zealand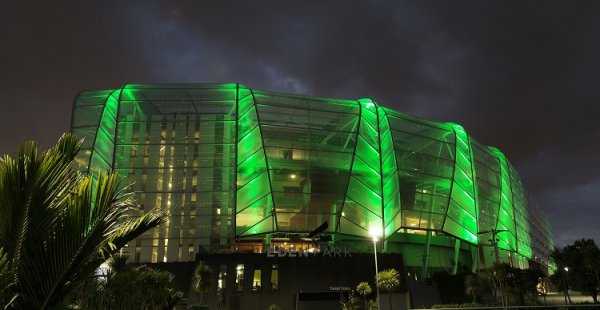 ---
33

Matsue Castle, Japan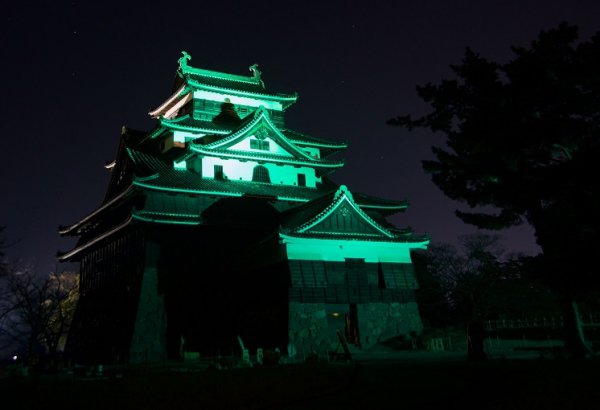 ---
34

Equator Sign and Line, Uganda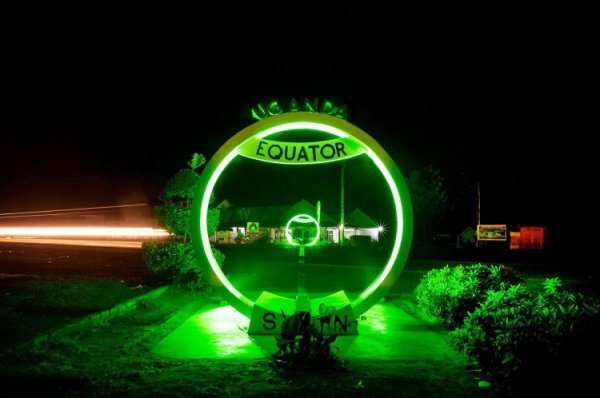 ---
35

Trinity College, Dublin, Ireland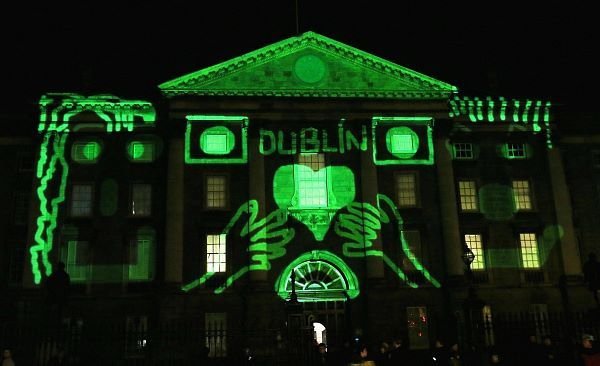 The list of participating landmarks changes every year – new for this year include:
Victoria Falls, Zimbabwe and Zambia
York's Medieval City Walls, England
The Eden Project in england
A leopard statue called 'Chiu' in Nairobi, Kenya
Nation Towers in Abu Dhabi
The Château de Beaulieu on the banks of the Loire in France
The Atakule Tower in Ankara, Turkey
The Shizuoka Stadium ECOPA in Japan, where Ireland will play Japan in the Rugby World Cup in September.
I wonder which will make its mark in 2020?
More
---
Comments
Popular
Recent