Heart-shaped islands must be the perfect destination for honeymoons. Really – nothing could be better matched than a holiday to celebrate your love than a place that is shaped like the symbol of love. Here's proof positive that Mother Nature is a romantic, with a quick tour of some of the heart-shaped islands around our wonderful world.
Table of contents:
1

Makepeace Island, Australia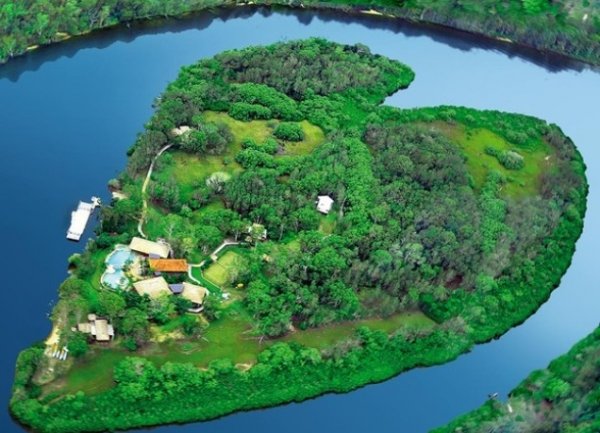 If there's one time in your life when you want to switch round the classic slogan and make love not peace, it's here. One of the most obviously heart-shaped islands sits in Australia's Noosa River on the Sunshine Coast. The island is Sir Richard Branson's home down under and is a luxurious resort that can accommodate 22 guests. Enjoy the island's facilities and also the gorgeous beaches nearby. Once called Pig Island – I'm so glad they changed the name.
2

Galesnjak Island, Croatia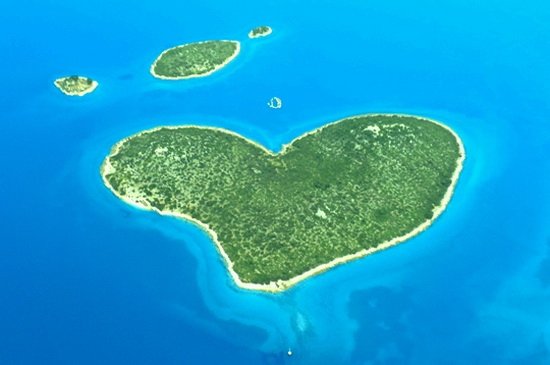 With a name that translates to Lover's Island, Galesnjak enjoys a beautiful location in the Adriatic Sea. The small island is privately owned and uninhabited but visitors can enjoy the untouched beaches and azure blue waters. A stroll to the top of the highest peak on the island (36m above sea level) offers great views all around.
3

Tavarua, Fiji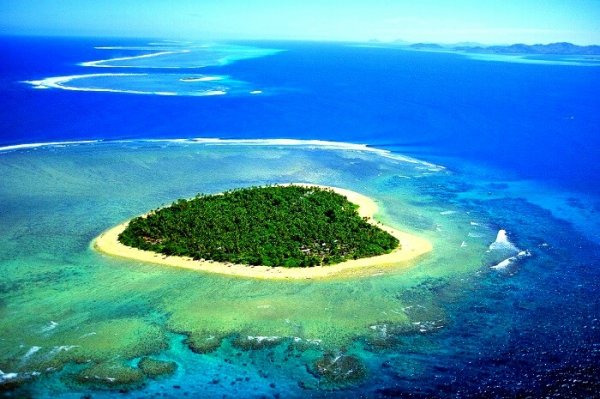 As if the idea of a honeymoon isn't romantic in itself, how about a heart-shaped Fijian island? Tavarua sits in the South Pacific, near to Fiji's main island Viti Levu, surrounded by a coral reef. It's another of the heart shaped islands that's home to a luxurious resort. If you want an active honeymoon Tavarua offers surfing, diving, snorkeling, fishing and kayaking.
4

Harbor Island, USA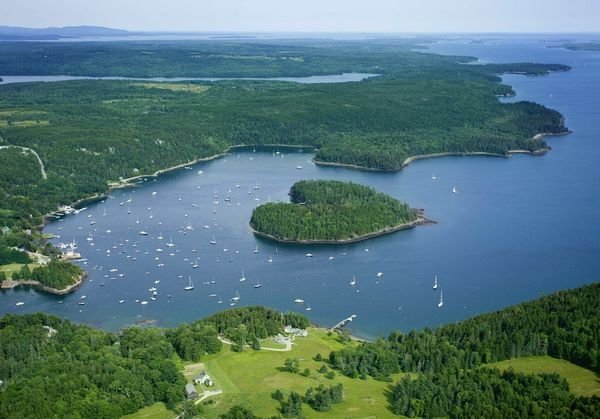 Darling little Harbor Island sits in the middle of Bucks Harbor, Brooksville, Maine. The island provides shelter to boats making their way to and from and past Eggemoggin Reach (I just had to share that name with you!). Originally bought to ensure the trees were saved from logging, the island is protected today with conservation orders. Unfortunately, there is nowhere to stay on Harbor Island but Buck Harbor is pretty and there are plenty of romantic places to visit along the Maine coast.
5

Netrani Island, India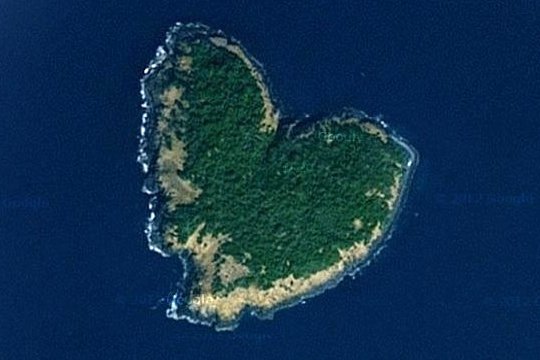 India's heart-shaped island has the less romantic nickname of Pigeon Island. It is a tiny coral island sitting in the Arabian Sea. As well as being home to a few people, pigeons, sea eagles, and wild goats, Netrani is a superb snorkeling and diving spot. The corals shield butterfly fish, parrot fish and trigger fish as well as the occasional orca and whale shark.
6

Blueberry Island, Canada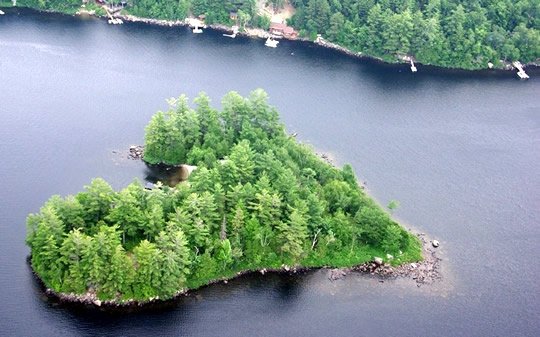 Offering serenity and solitude – a place for complete privacy – Blueberry Island is an almost perfect heart-shaped island. It sits in Lake Marois in the Laurentian Mountains of Quebec about 45 minutes north of Montreal. The gorgeous natural landscape is forest of pine, maple, hemlock and cedar, boulders left by glaciers and a lovely sandy beach. It's a private island with the accommodation being a red log cabin. Wouldn't that make a lovely wedding present?
7

Isla Corazón, Argentina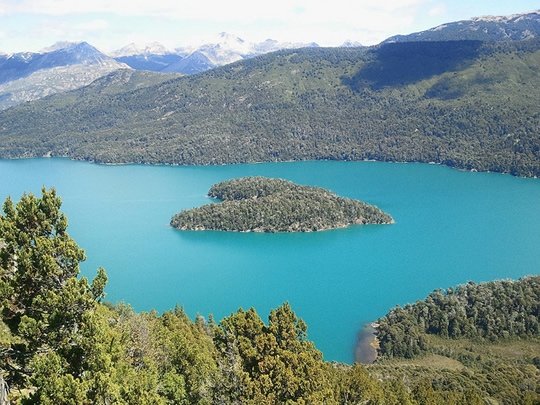 South America's Heart Island sits in Lake Mascardi,in the North Patagonian province of Rio Negro. It's not one of the purest-heart shaped islands but from certain angles it takes on the lovely form we expect. The island is a charming place covered with trees, and is one of two islands in the lake popular with fishermen, but there are also some lovely beaches as well as fabulous views of the area.
Sadly, heart-shaped islands only give up their shape when seen from above, but just knowing you're on one adds that extra special touch of frisson to the honeymoon experience. Would you love to spend your honeymoon on a heart-shaped island?
Please rate this article