If you are someone who harbours the dream of getting married and living happily ever after in that traditional sense, then it is fair to assume that you have considered the perfect proposal location more than a few times! We all want our proposal to be a memory and story that you want to tell for the rest of your life, but for it to be such a story, it needs to be the kind of place that takes your breath away! Here are the most romantic places in the world to propose or be proposed to.
---
1

Agra, India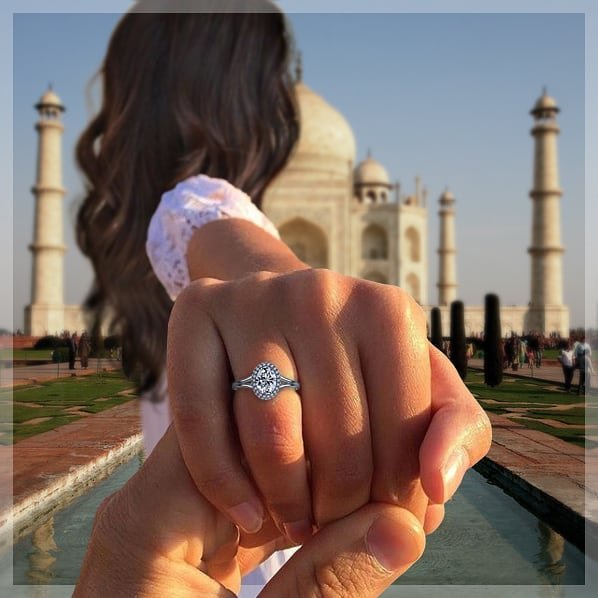 What better place to ask for someone's hand in marriage than in front of the Taj Mahal, arguably the most iconic symbol of a husband's love for his wife in the entire world? Not to mention, your photos will be extraordinary!
---
2

Paris, France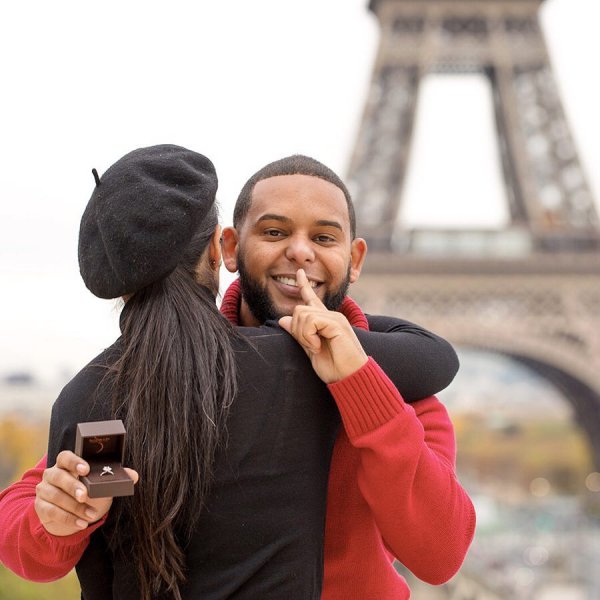 Does this one really need an explanation? Paris is the world renowned city of love, and if you don't think that being popped the question in front of the Eiffel Tower isn't the epitome of romance, then there is something wrong with you!
---
3

Venice, Italy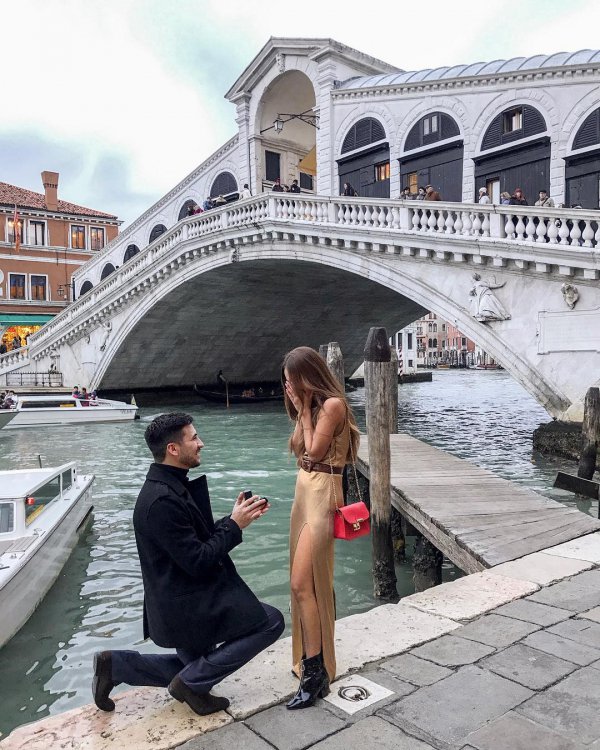 Picture the scene: you are floating down the Venice canals in an iconic gondola, when all of a sudden the traditional singing stops and you see your man to your side, ring in hand, smile on face. It doesn't get much better than that!
---
4

Santorini, Greece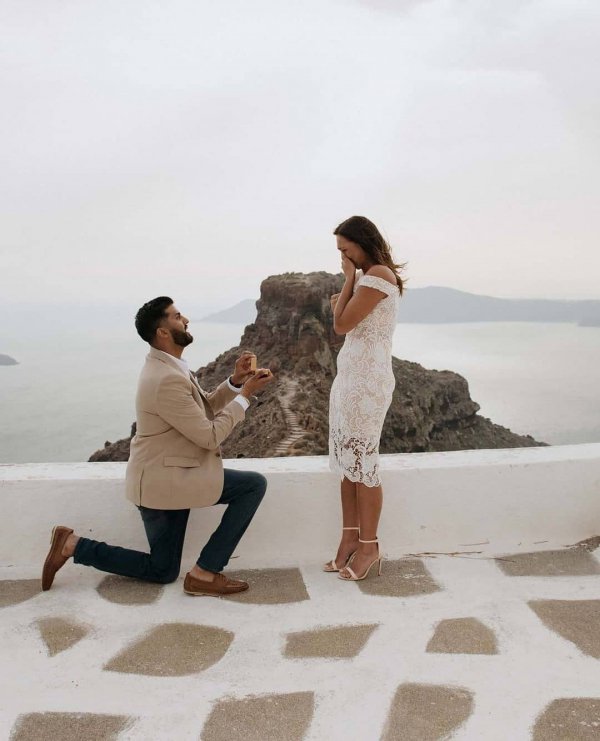 If the beautiful Mediterranean scenery of the Mamma Mia! movies is your idea of romantic perfection, then Santorini is a proposal location that will have you feeling just like Meryl Streep!
---
5

Udaipur, India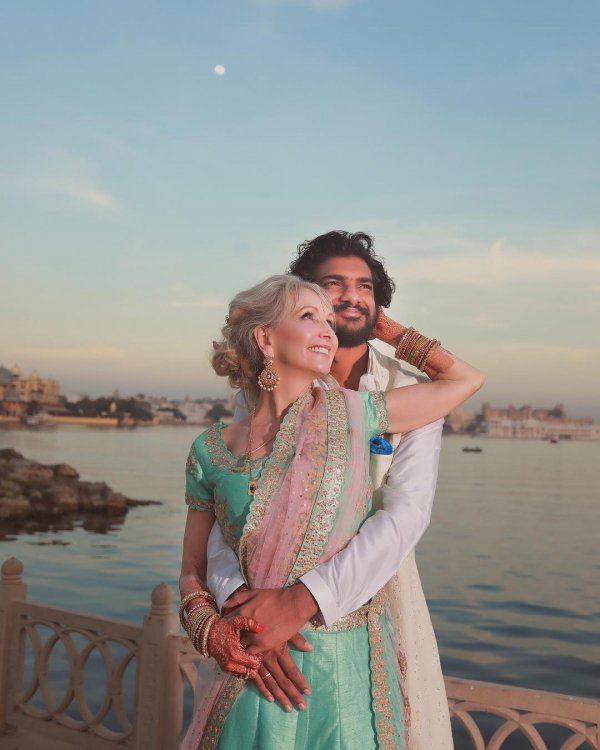 The magical and royal history of this place makes it one of the most romantic and luxurious locations in all of India. You will have a choice of forts in which to pop the question!
---
6

St. Moritz, Switzerland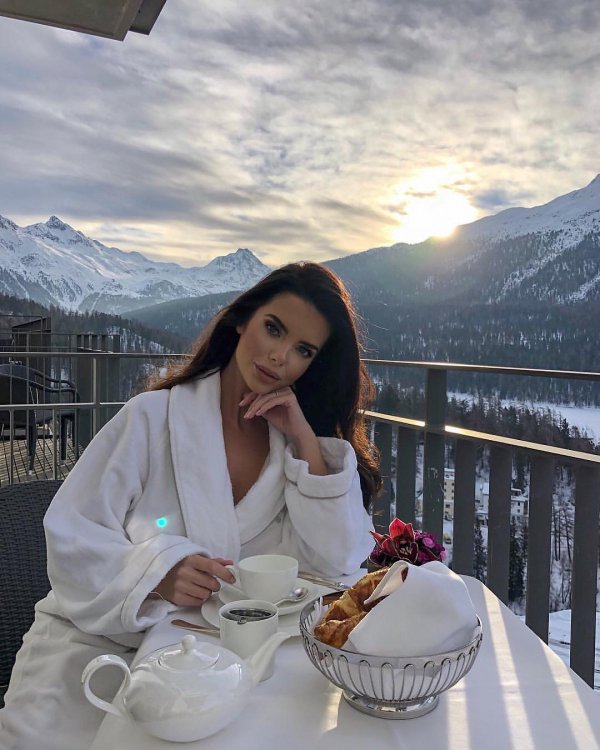 With snow-topped mountains, crystal clear lakes, and alpine forests in every direction, it doesn't get much more fairytale than St. Moritz. Nothing like a proposal during a magical horse-drawn carriage ride!
---
7

Cappadocia, Turkey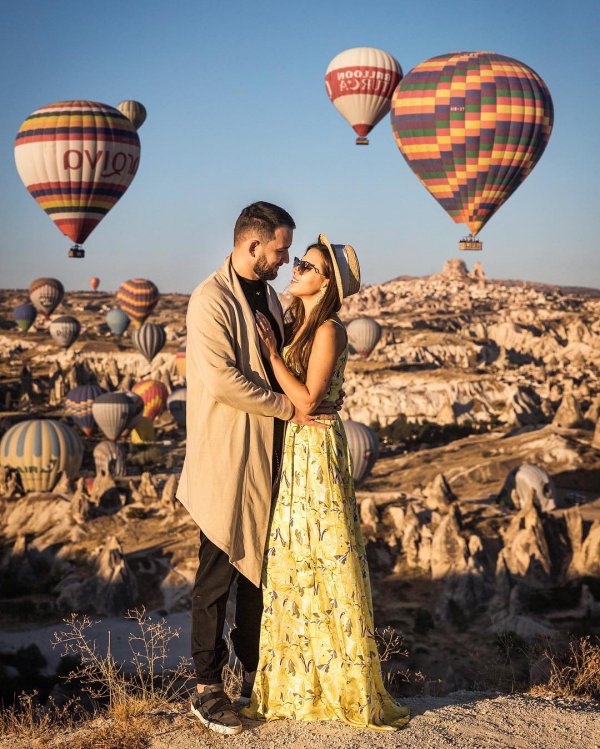 This is a location that is famous for its beautiful hot air balloon rides, an excursion that makes for a perfect, unique proposal idea.
---
8

Bali, Indonesia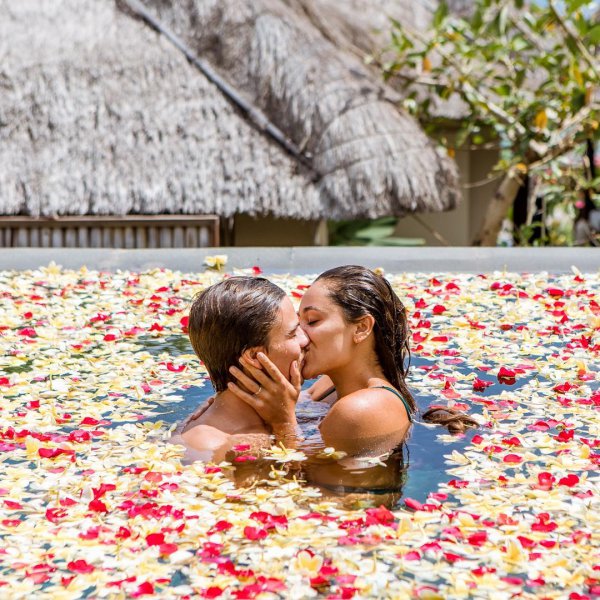 When it comes to secret getaway islands and private luxury, it doesn't get much better than Bali. If you look hard enough you could probably find your own deserted beach for the proposal!
---
9

Rome, Italy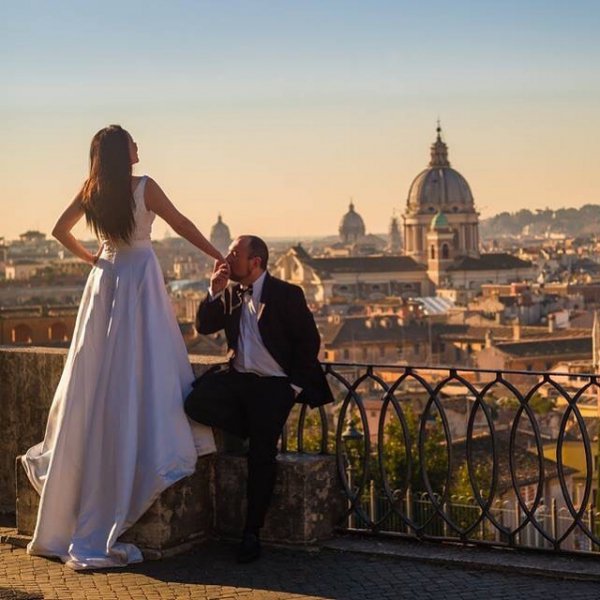 Rome is filled with so many glorious, ancient sites to enjoy that the list of potential proposal locations if literally endless. You can be sure that you will never run out of ideas in Rome.
---
10

Monte Carlo, Monaco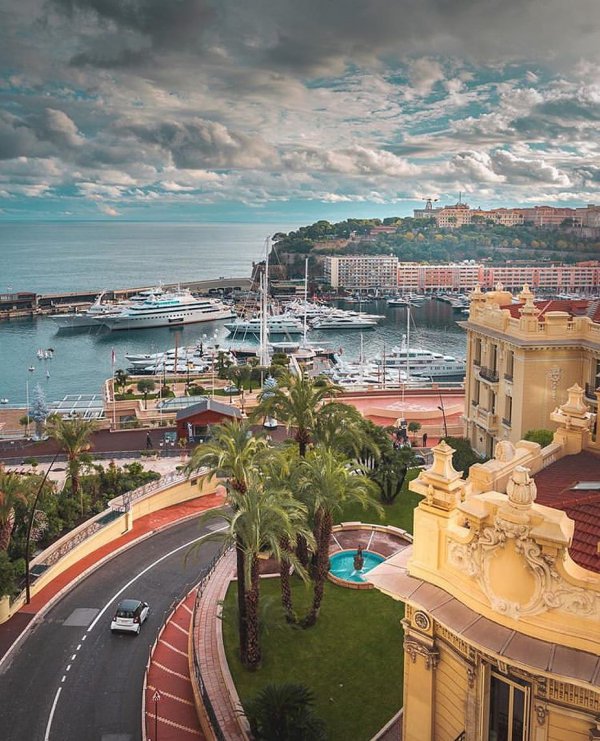 What better way to start of an engagement than with a proposal in one of the most beautiful, luxurious places on earth? Even better, how about popping the question during a helicopter ride over the sights?
---
11

Maldives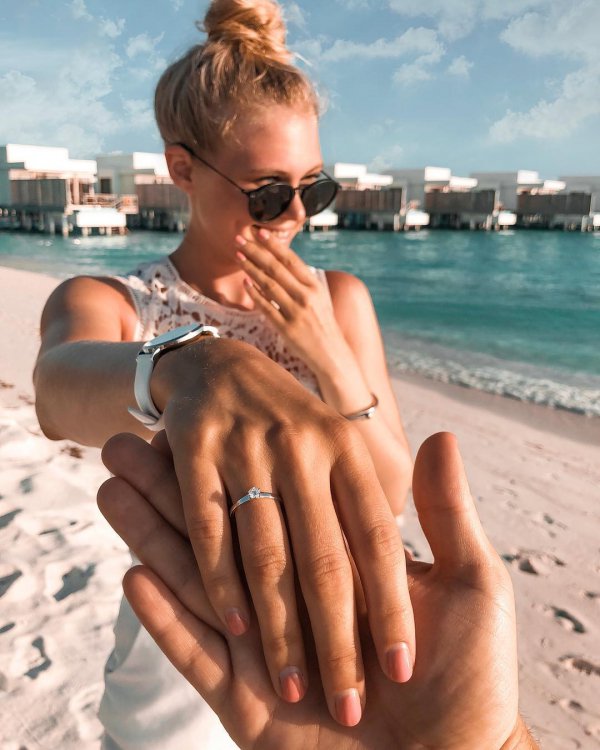 The Maldives are synonymous with luxury and elegance, so going there a mere girlfriend and leaving a fully fledged fiancé is anyone's idea of a perfect vacation!
---
12

Kyoto, Japan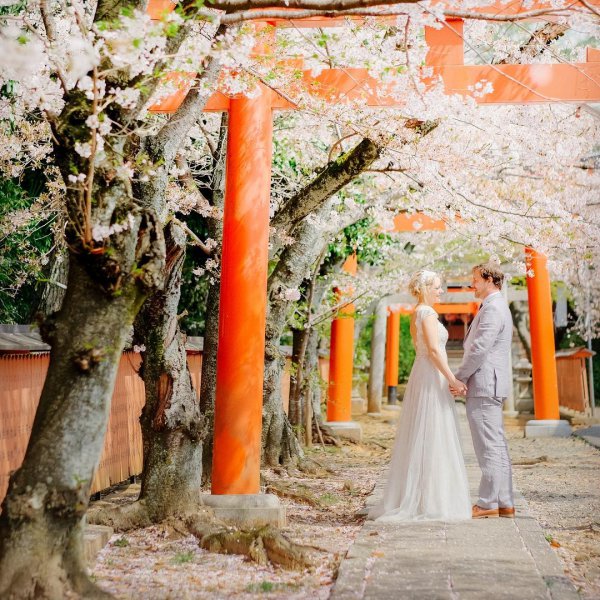 If Asian travel is something that you and your partner enjoy, then it doesn't get more beautiful and tranquil than the lush gardens of Honshu, Kyoto. Sure to kick your engagement off in the most blessed way possible!
---
13

Barcelona, Spain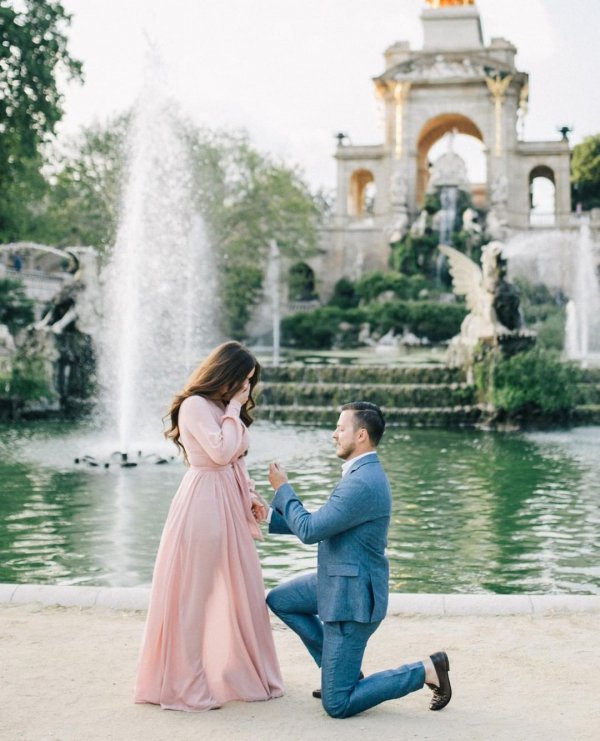 There is so much amazing architecture in Barcelona that is really is another case of 'take your pick' when it comes to proposal location ideas. The one sure fire thing, though, is that you will be able to celebrate in style thanks to city's legendary nightlife!
More
Popular
Recent