You've leapt off into a void attached only to an elastic rope. You've zip lined through the canopy of a rainforest. You've rafted down a whitewater river and you've even been potholing. You've maybe even dived with sharks. So what is the next thrilling activity that will get your heart pumping? Whether on vacation or a special trip, these thrilling adventures will get your adrenaline pumping.
1

Go Back to the Future with Fly Boarding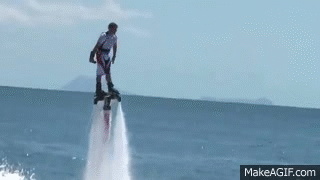 Super popular in Australia, the USA and Dubai, fly boarding involves strapping yourself in to something of a skateboard/jet ski hybrid machine that shoots strong jets of water from under your feet propelling you into the air and across water. More like something out of a James Bond movie, this is awesome for any Back to The Future fan that is tired of sitting around and waiting for the hover board that they were promised!
2

Release Your Inner Tarzan with Gorge Swings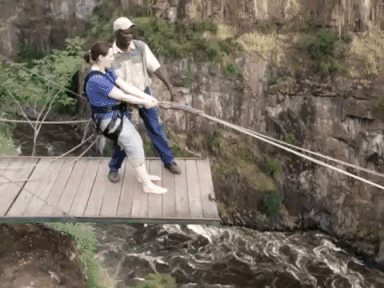 This is pretty much the ultimate in bungee jumping style thrill seeking, and you can Tarzan scream to your hearts content as you soar through the air on a giant gorge swing. Some of the most popular in the world can be found across the Zambezi River in South Africa, giving you a 160ft free fall experience before you get close to the ground and swing up to start all over again!
3

Take Circus Skills to the Next Level with Mountain Unicycling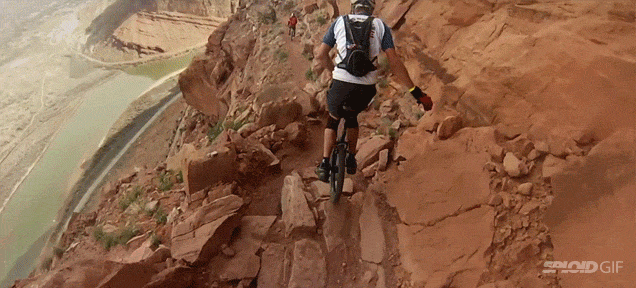 If the thought of normal unicycling is just way too pedestrian for you, then why not take it up a notch and try out the new craze of mountain unicycling? Mountain biking is a big enough challenge already, but add just one wheel to the equation and you have an activity that is equally as dangerous as it is fun! There is an International Unicycling Federation if you really wanted to get involved.
4

Test Your Balance with Whitewater SUP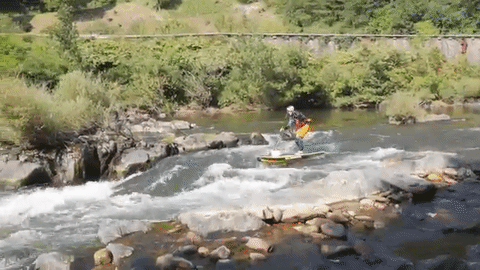 This could be a fun step up for anybody who has mastered the art of managing to stand up on a paddleboard! You can enter in to a whole new world of thrills and spills by taking your standing skills and testing them on a whitewater rapids course. It's a hell of a lot different to riding some gentle waves, let me tell you!
5

Live on the Edge with Cliff Walking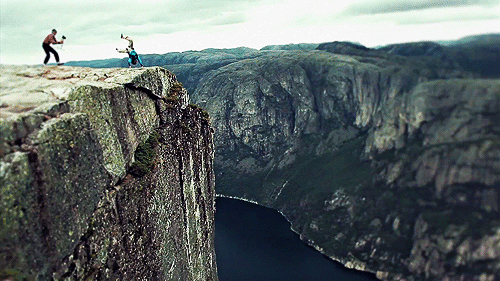 A gentle cliff walk might seem rather scenic, but it becomes much more thrilling when you are going along the world's deadliest trail: The Huashan mountain trail in China! This one is not for the fainthearted, with just a small tether between you, the rock face and certain death if you were to fall from the very sheer cliff edges! There are fearsome cliff walks in other locations too
6

Explore the Unknown with Blowhole Diving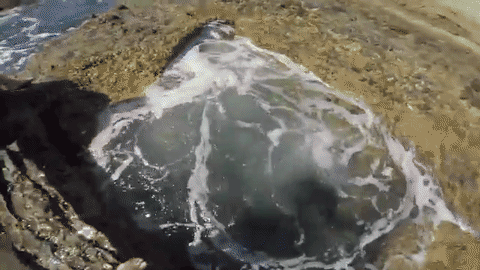 This makes for a great adventure for anybody who is fascinated with what lies beneath the surface of the ocean. There are plenty of perfect spots on the Mexican and Australian coasts for this kind of activity; havens for both free divers and scuba divers.
7

Pretend You're in Twister with Storm Chasing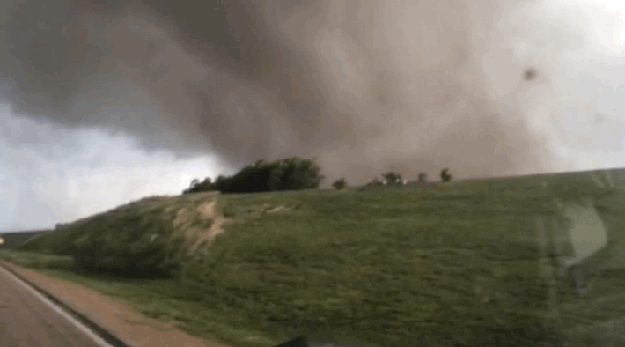 Remember when all you wanted to do was be Helen Hunt in the 90's classic "Twister"? Well, now is your chance! Feel the power of nature by joining a team of storm chasers as they make their way in to the eye of the chaos.
8

Try an Old School Twist with Rickshaw Running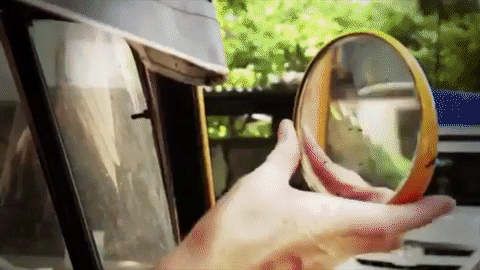 A rickshaw run is a great thrill seeking activity for somebody who wants to participate in a glorified version of a classic Gumball rally. All you need is a pair of hands, two weeks to spare and the commitment to have lots and lots and fun! A trail can span 3500km across India!
9

Test Your Limits by Swimming Devil's Pool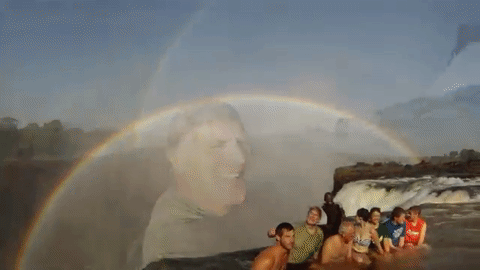 If you really want to know what it feels like to be 'close to the edge', then nothing will quite give you that feeling like taking a dip in the Devil's Pool at the edge of Victoria Falls on the Zambian side of the Zambezi River. Thrill seekers love to throw themselves in and be carried away to edge where they are just about caught by the thin rock lip before falling to oblivion!
Have you got adrenaline-filled activities planned for this summer? Please share where you're going.
Popular
Related
Allwomenstalk Reviews