Want to know which are the best restaurants at Walt Disney World? Are you taking a trip to the Happiest Place on Earth soon? One of the best things about vacationing at Walt Disney World is the opportunity to embrace your inner child without shame and just flow with it! This can be done in so many ways, but one of my personal favorites is by eating at the awesome restaurants Walt Disney World has to offer. Here are eleven of the best restaurants at Walt Disney World.
---
1

Crystal Palace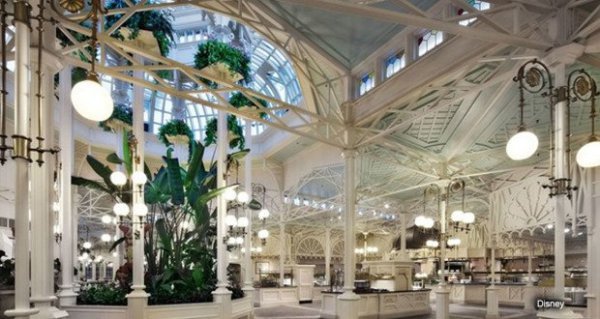 Found in the Magic Kingdom, the Crystal Palace is a buffet restaurant that features breakfast, lunch, and dinner with Winnie the Pooh and his friends from the 100 Acre Wood! It's one of the best restaurants at Walt Disney World!
---
2

Cape May Cafe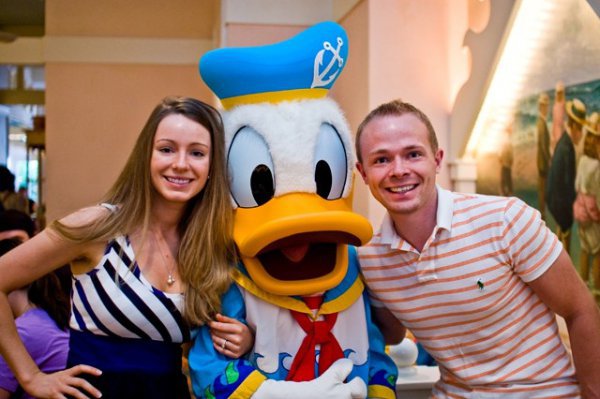 While this is a delicious restaurant to eat at for both breakfast and dinner and if you want to indulge your inner child, be sure to go for breakfast! You'll get to join in a beach party with Donald Duck, Goofy, and Minnie Mouse! You can find Cape May Café at the Beach Club Resort.
---
3

Ohana
Similarly to Cape May Café, Ohana is open for breakfast and dinner, but you can only find characters at breakfast. Located at the Polynesian Resort, guests can start their day with Lilo, Stitch, and a few other favorite friends!
---
4

Chef Mickey's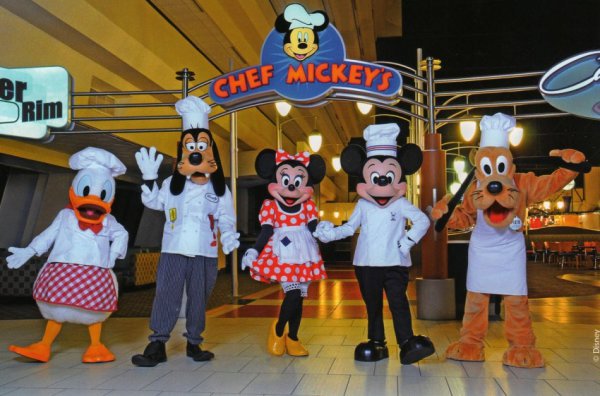 This is probably one of the most well-known character dining experiences at Walt Disney Resort. Guests can share a meal at the Contemporary Resort with the one and only Mickey Mouse and all of his closest pals!
---
5

Garden Grill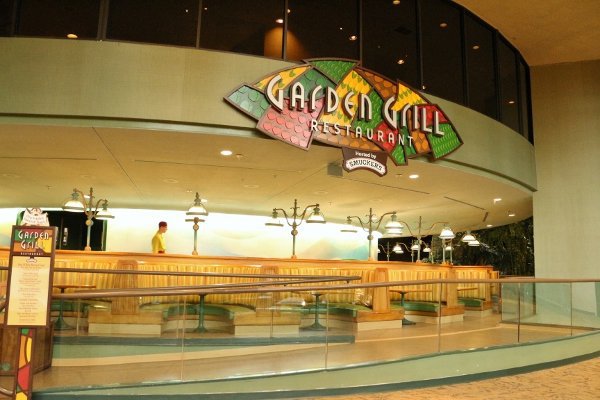 Located inside the Land Pavilion in Epcot, this family-style restaurant is loads of fun! Chip, Dale, and a few other popular characters make their way around the table, causing their usual mischief. As a bonus, the restaurant actually rotates, and you can look down into Living with the Land, a ride located inside the Land Pavilion!
---
6

Trattoria Al Forno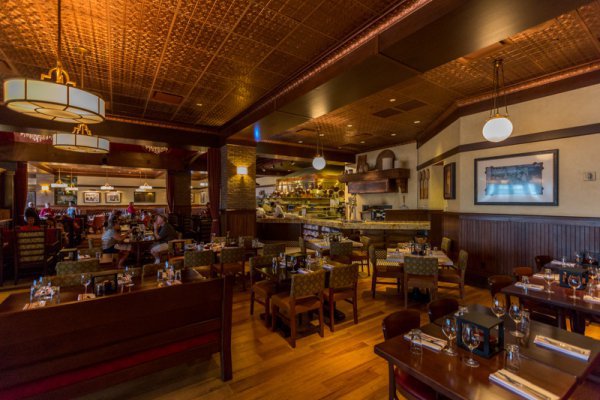 This is another restaurant that only features characters at breakfast. But this is by far my favorite character meal on Walt Disney World property. It just started this year, and features Rapunzel and Flynn Rider from "Tangled" and Ariel and Prince Eric from "The Little Mermaid". The food is all themed, and the characters are just the best. Be sure to check it out, and maybe ask Flynn about Rapunzel's crown…
---
7

Cinderella's Royal Table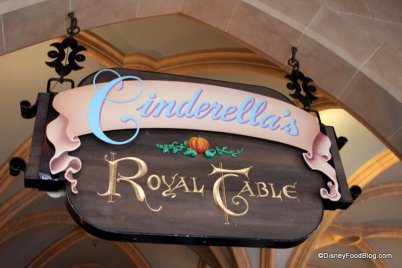 It's probably every little girl at Walt Disney World's dream to go inside Cinderella's Castle. Well, if you're able to get a reservation, you can fulfill that dream! Cinderella's Royal Table offers the princess (or prince) treatment to all guests, with stunning views of the Magic Kingdom, and the ability to dine with Cinderella and her princess friends! This is a very difficult restaurant to get a reservation for, so definitely make one far in advance.
---
8

Be Our Guest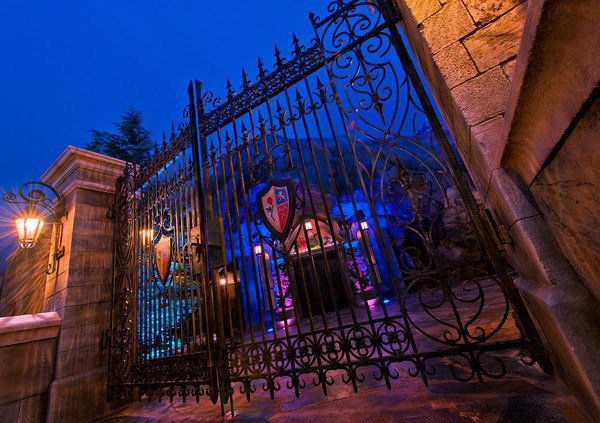 Be Our Guest is a newer addition to Fantasyland in the Magic Kingdom, but it is a welcome one. If you dine here, you are dining inside the Beast's Castle in one of three lavish rooms: the library, the ballroom, or the West Wing. All three rooms are spitting images of the rooms as seen in "Beauty and the Beast", and if you look out the windows of the Ballroom, you can see some snow, just like in the movie! All three meals are served at Be Our Guest, but if you want to meet the Beast, be sure to join him for dinner! And just like Belle, you are able to decide for yourself if the grey stuff really is delicious.
---
9

Hollywood and Vine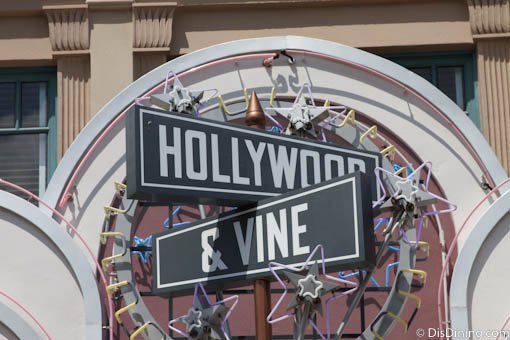 Located in Disney's Hollywood Studios, Hollywood and Vine is another delicious buffet where you can dine with your favorite Disney friends! At breakfast, you can eat with various characters from Disney Junior, and at dinner, Minnie hosts a seasonal party with her friends in attendance!
---
10

Akershus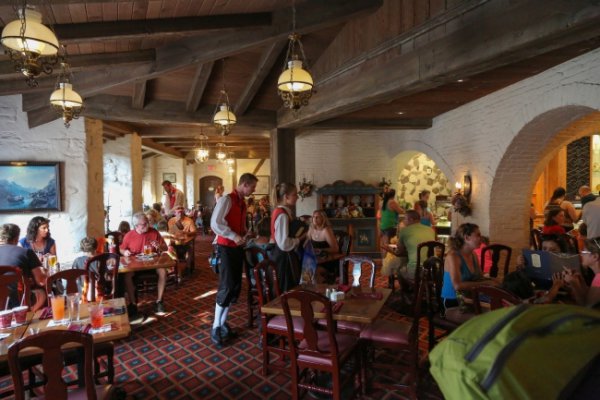 This is another fun dining experience featuring your favorite Disney Princesses! Tucked in the Norway Pavilion in Epcot, I will warn you that if you are a picky eater, I recommend going for breakfast, as lunch and dinner feature classic Norwegian cuisine. When I ate there, I met Belle, Snow White, and a few other old friends! It's a small, intimate restaurant, and if you're feeling adventurous, the Norwegian food is very interesting and unique!
---
11

1900 Park Fare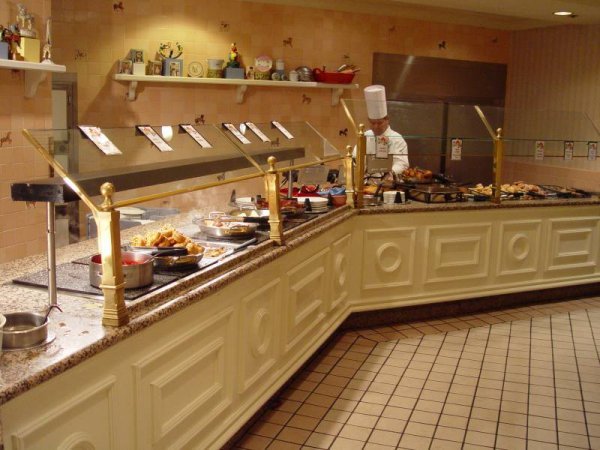 1900 Park Fare, which is located in the Grand Floridian Resort and Spa is another one of my favorite restaurants. They serve a buffet for both breakfast and dinner, though breakfast and dinner are two very different experiences. At breakfast, you are able to dine with Alice, the Mad Hatter, Mary Poppins, and Winnie the Pooh. At dinner, it is a royal affair, and you dine with Cinderella, Prince Charming, Cinderella's stepmother, and her two stepsisters!
More
---
Popular
Recent