There are hundreds of thousands of beaches out there, and chances are we still have yet to discover some of the best beaches around the world! But luckily, the beaches that we've seen around the world so far are just incredible, so much so that it might be a little hard to narrow the list down to just 20! Nonetheless, I'm going to give it a shot! So here are the 20 best beaches around the world you need to visit in your lifetime!
---
1

Rabbit Beach Lampedusa, Sicily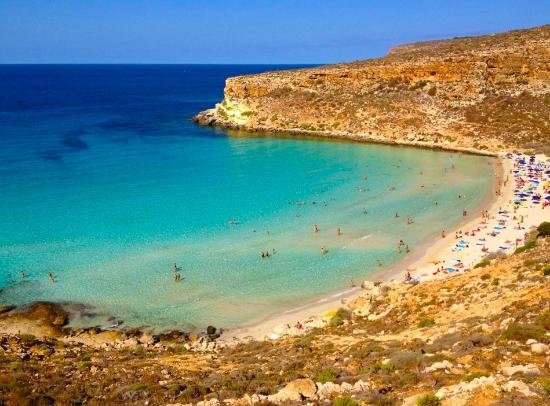 So travel giant Trip Advisor voted Rabbit Beach one of the best beaches around the world, and I can totally see why. Nestled in the island of Sicily, you know the Italians know how to enjoy life when they have such a beautiful place to relax. The sands look golden, and the water is clear, pure heaven!
---
2

Crane Beach, Barbados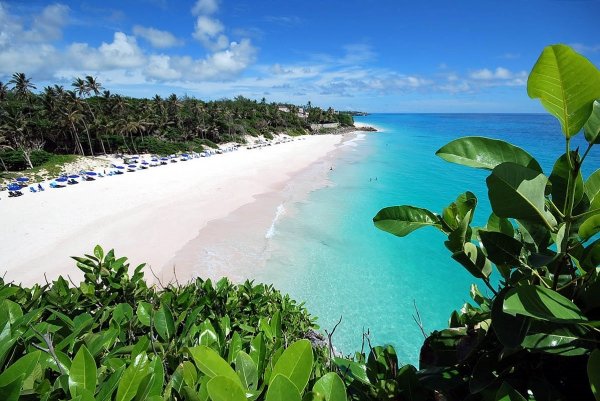 It doesn't get any better than this, does it? Barbados is Rihanna's home, and we all know she's an island girl at heart! Taking a look at Crane Beach, it's easy to classify it as one of the best beaches, and we're betting that our girl RiRi has chilled out here many a time!
---
3

Whitehaven Beach, Australia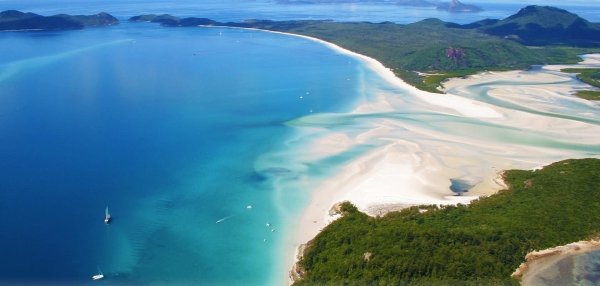 Australian natives know this beach well, and would probably agree that it's hands down one of the best beaches ever. The way the sand swirls, the fact that it was voted the cleanest beach in in Australia, and how it's only accessible by boat from the mainland, all make this beach one of the prettiest, and probably most relaxing!
---
4

Maya Bay, Thailand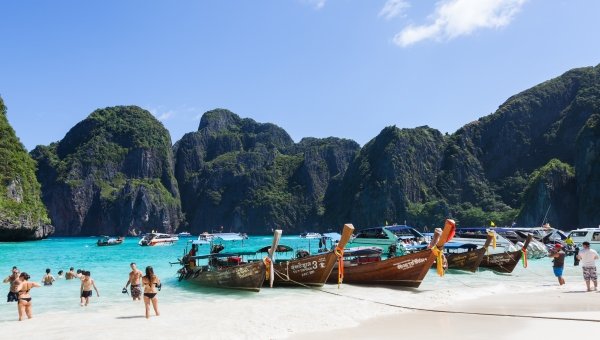 This is one of the most photographed beaches in the world, and looking at it now, it's not hard to see why! Thailand itself is stunning, and this beach surely attests to that. This beach has been said to look like paradise, and any beach given that title has to be one of the best in the world!
---
5

Gardner Bay, Espanola Island, Ecuador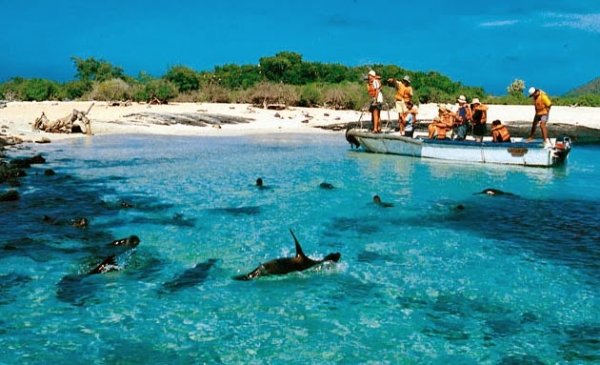 The best beaches aren't always about white sand and clear waters (although that greatly helps), because if you can come across a beach that has sea lions that just chill out on the beach and around the shore, how can you not want to visit it? Plus, this beach is one of the oldest of the Galapagos Islands – approximately 4 million years old! I wanna go!
---
6

Baia do Sancho, Brazil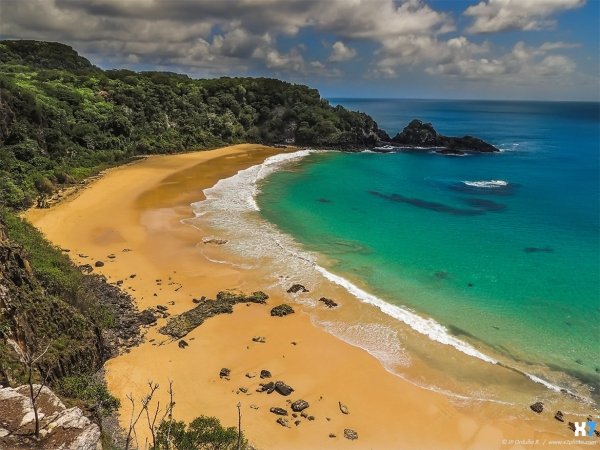 One of the best beaches Brazil has to offer has to be one of the best beaches around the world. Some of the world's most gorgeous women come from this beautiful country – Gisele, Adriana, Alessandra – and I'm convinced that it's something in the air over there. So maybe if we all go here, we'll come back a little more supermodel-like. Or at the very least with gorgeous beach waves! And bonus – you can access it with super cool tricky stairs for the adventurous!
7

El Nido, Palawan, Philippines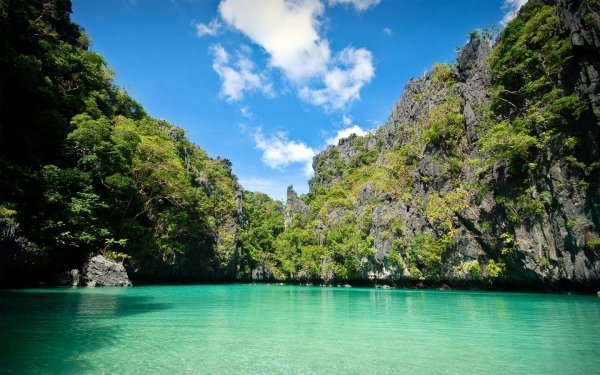 The Philippines have some of the best beaches in the world, and El Nido is no exception. Not only is this beach visually stunning, it also is a perfect destination for those who crave adventure. It has an underground river, dozens of different corals, lagoons, and prehistoric cliffs. Really, this place is gorgeous!
---
8

Playa De Las Catedrales, Ribadeo, Spain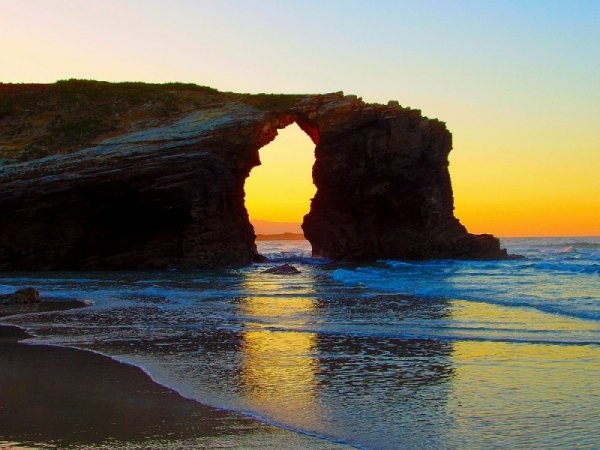 The cliffs are what make this one of the most stunning beaches you'll find, because there's nothing quite like walking along a gorgeous beach with a beautiful sunset, and seeing amazing, towering arches carved out of the rocks above you. Romantic and adventurous? I think so!
---
9

The Baths, British Virgin Islands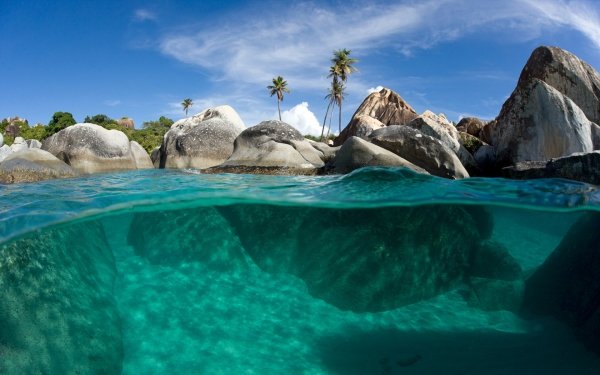 This place looks amazing, and I can tell you one thing, there is no other place in the world like this. The Baths have some of the most unique geological formations in the world. You'll see natural tidal pools, tunnels, arches, and grottos that open up to the sea. This place is stunning, and I can't wait to visit one day! Without a doubt, one of the best beaches ever!
---
10

Champagne Beach, Vanuatu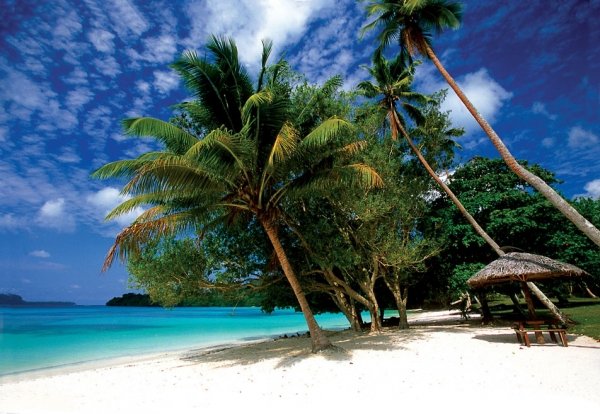 First off, it's called Champagne Beach, which automatically qualifies it as one of the most amazing beaches in the world. Vanuatu, for those of you who aren't sure, is a country located a little ways off the coast of Australia. I love discovering countries that have so much to offer the world; something tells me that being at this beach would be like being on your own private island!
---
11

Wineglass Bay, Tasmania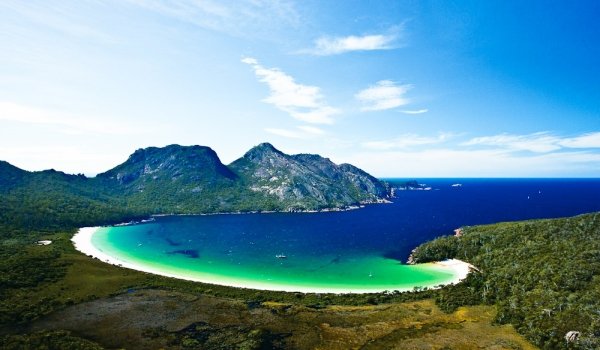 One look at this place, and you can easily call it one of the best beaches around the world. Not only does it look like paradise, but there's something here for everyone. Whether or not you want to go hiking or kayaking, or even just enjoy the scenery, this place will take your breath away!
---
12

Grand-Baie, Mauritius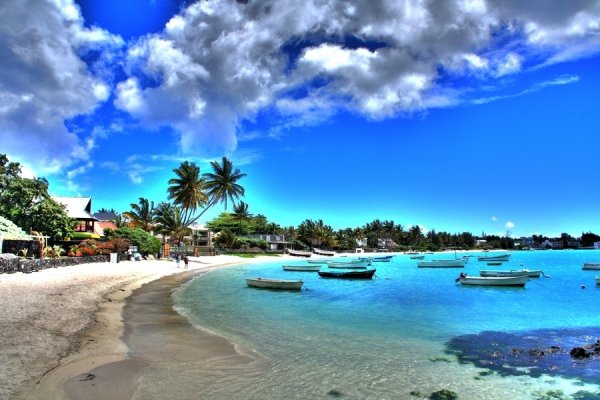 Mauritius is a tiny island situated in the Indian Ocean, and while I only know one person from there, if she's any indication of the people from the island, the people there are pretty awesome! Even though the entire island can be counted as a beach, Grand-Baie is one of the most popular, and when you do a quick Google search, you'll understand why it's considered one of the top beaches!
---
13

Varadero, Cuba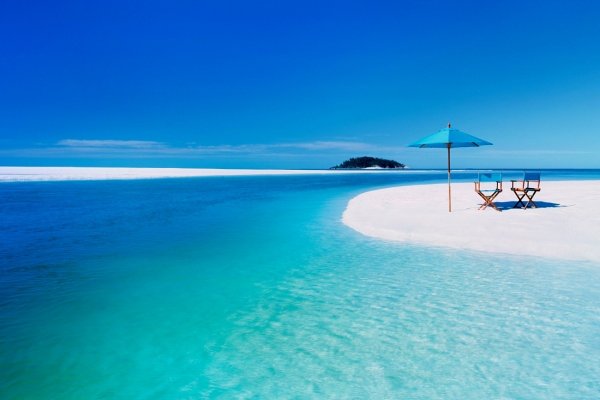 Cuba is famous for having some of the best beaches in the world, and there is good reason for that. White sandy beaches, clear water, stunning hues of blue, green, and turquoise, there is really no other place in the world like it! Take a catamaran tour, go snorkeling, kayaking, whatever your speed is, you'll be mesmerized by the beauty!
---
14

Villefranche-sur-Mer, France
France is home to some of the best food, fashion, and architecture in the world, so it's only natural that it has one of the best beaches as well. Plus, you'll get to lounge on the beach and be tres chic, just like the French!
---
15

Lanikai Beach, Oahu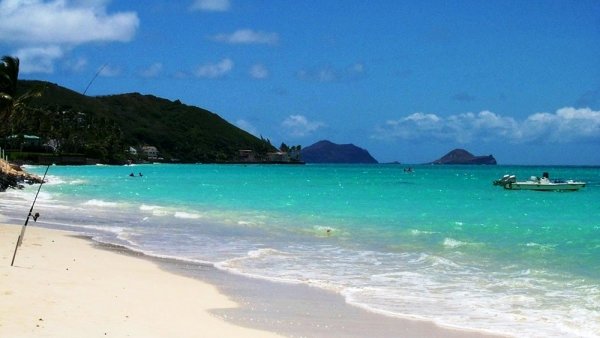 Hawaii is beautiful, which is why this stunning state has some of the most incredible beaches you'll ever visit. Lanikai is no exception, and while it's relatively small (0.5 miles), it's been consistently voted as one of the best beaches in the world. You can relax, surf, snorkel, whatever tickles your fancy, and best of all the weather is consistently beautiful!
---
16

Ibo Island, Mozambique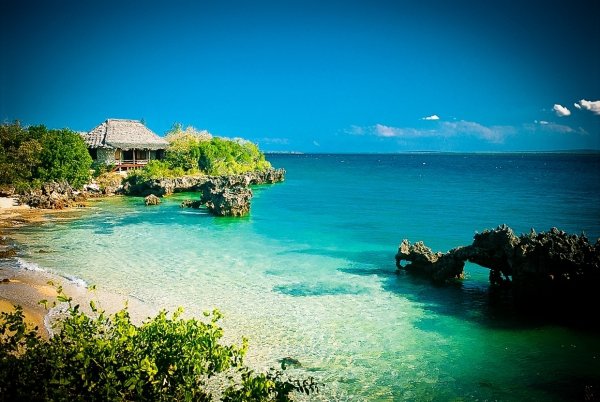 Some of the best beaches around the world are hidden away, and this one in particular is hidden in Africa. More than just white sandy beaches, you get rich coral life, safaris, gorgeous marine life, and seafood of every variety. Plus, this is in Africa, how much more exotic and incredible can you get?!
---
17

Anse Source D'Argent, Seychelles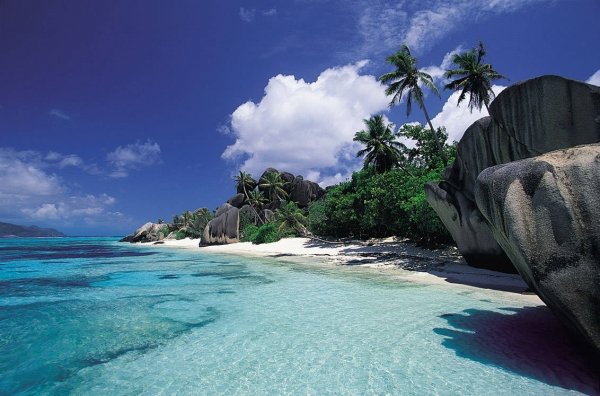 There is no place in the world quite like Seychelles, it has a beautiful name, and it has even more beautiful beaches! This is why it's on my list of the most gorgeous beaches in the world! This is one of the largest, uninhabited islands in this county, which means you know it's remained untouched by an overrun of tourists. Something tells me you'll see some incredible things here.
---
18

Bora Bora, French Polynesia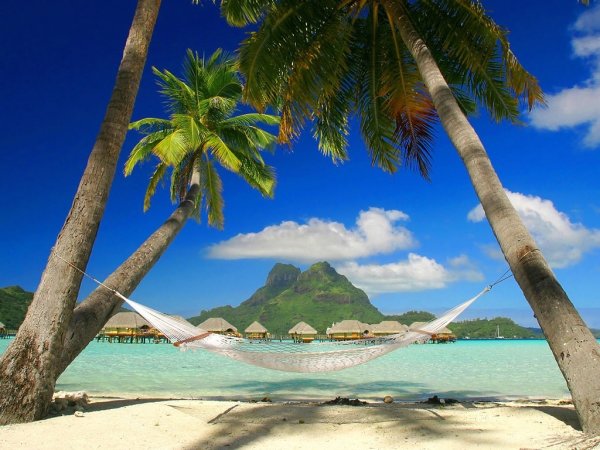 Nestled in the Pacific Ocean, Bora Bora is one of the most popular honeymoon destinations, and that's partly due to the fact that it has one of the best beaches in the world! The hotels there are gorgeous, so you know you'll have an amazing place to rest up, because in the morning you'll want to get up and explore every inch of that island!
---
19

Navagio Beach, Greece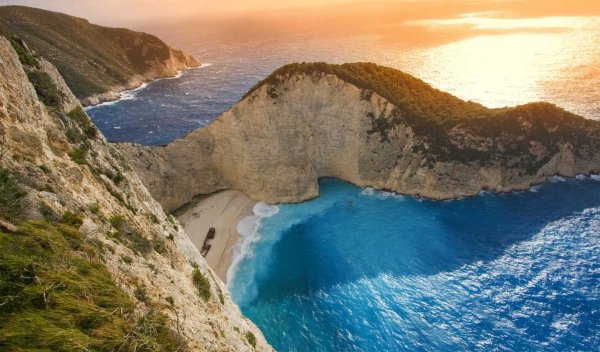 Also known as The Shipwreck, or Smuggler's Cove, this is one of the most famous beaches in Greece and one of the best beaches around the world. This place is lined with limestone cliffs, stunning clear beaches, and attracts thousands of visitors every year. I'd like to be one of those visitors one day!
---
20

Mali Bok, Croatia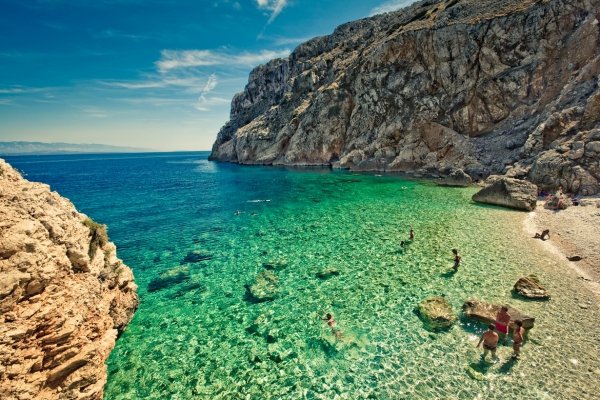 Some of the best beaches in the world are also some of the least accessible. Mali Bok may not be the easiest place to get in to, but I promise you it'll be worth it! For those of you who love adventure, the mere fact that there's only one staircase down to this beach is enough to tell you the level of adventure you'll be getting!
Don't get me wrong, a beach is a beach, and with almost any beach you go to, you'll have a great time! But for those special days when you want to go to a beach with a little bit more flair and fun, these places are the ones you can go to! Tell me ladies, am I missing any other amazing beaches?
---
Comments
Popular
Related
Recent