European beaches are a pretty wide subject. Although mostly associated with the Mediterranean, many countries of Europe have a coastline, and there are also thousands and thousands of islands. This means that there really are beaches in Europe to suit all tastes, from massive sweeps of sand covered in sun beds and parasols, to tiny little coves barely accessible except by boat. Grab a coffee, put your feet up and read on for 20 Top Beaches in Europe:
---
1

Falsterbo, Sweden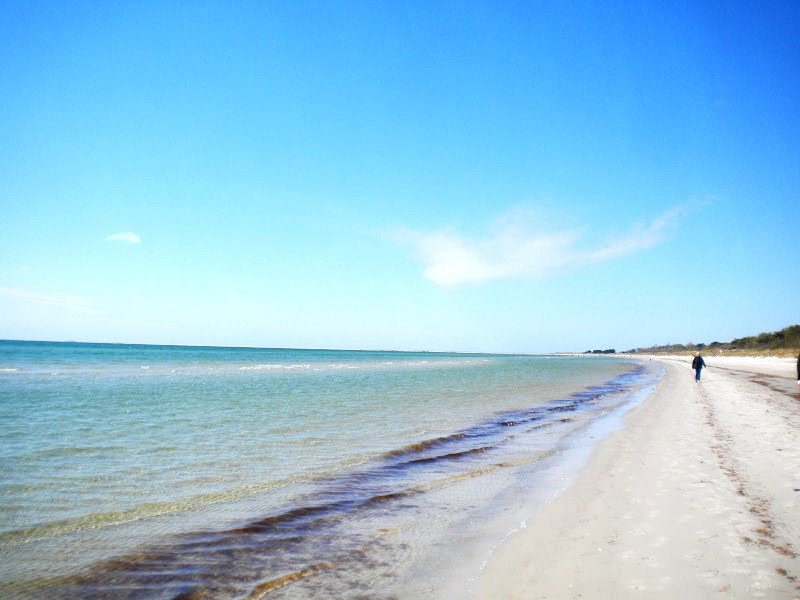 When you think of best beaches in Europe, Sweden probably isn't top of your list. Falsterbo, however, on the so called Swedish Riviera, is special. It is a beautiful white ribbon of sand complete with sheltering dunes and shady pine woods. There's plenty of peace and quiet here are as jet skis and motor boats are banned.
2

Papagayo, Lanzarote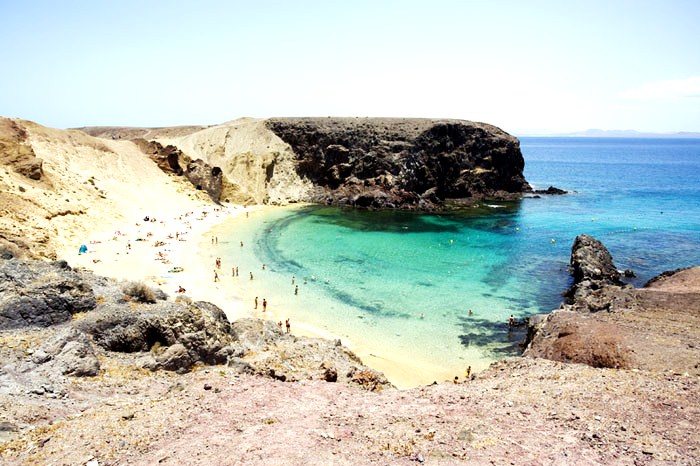 Although off the coast of Africa, The Canary Islands provide some of the top European beaches. Papagayo on the island of Lanzarote is a perfect crescent of powder soft white sand, between volcanic cliffs, set in the Los Ajaches Nature Reserve.
---
3

Plage De Notre Dame, France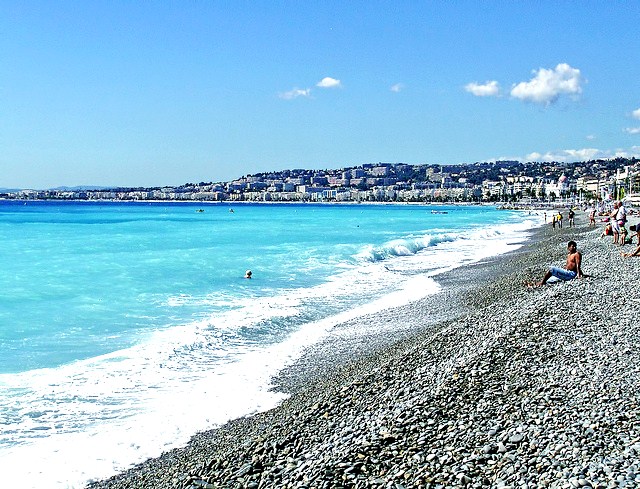 The tiny island of Porquerolles off the Mediterranean coast may be diminutive in size but its small intimate beaches are wonderful. Backed by gorgeous green trees, the pristine white sands are a great favorite with the French – just about the only people who know about it. But now the secret is out, La Plage de Notre Dame is indeed one of Europe's top beaches.
---
4

Magaluf, Spain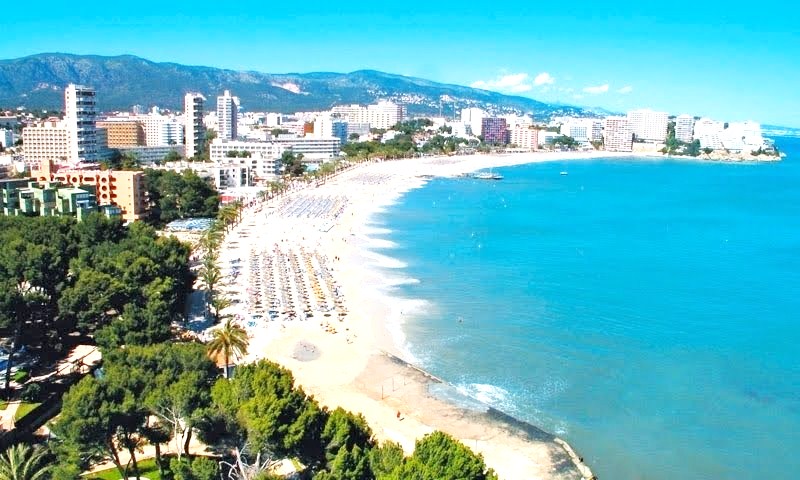 Magaluf on the Spanish island of Mallorca is the party capital of the Mediterranean, although others make claim to that title. The beach is not the best in the Med - it's nice enough – but day and night the beach is madness! Europe's top DJs entertain the mass of party goers, and you can expect foam parties and all sorts of fun and games that spill out of the clubs and on to the sands.
---
5

Luskentyre Beach, Outer Hebrides, Scotland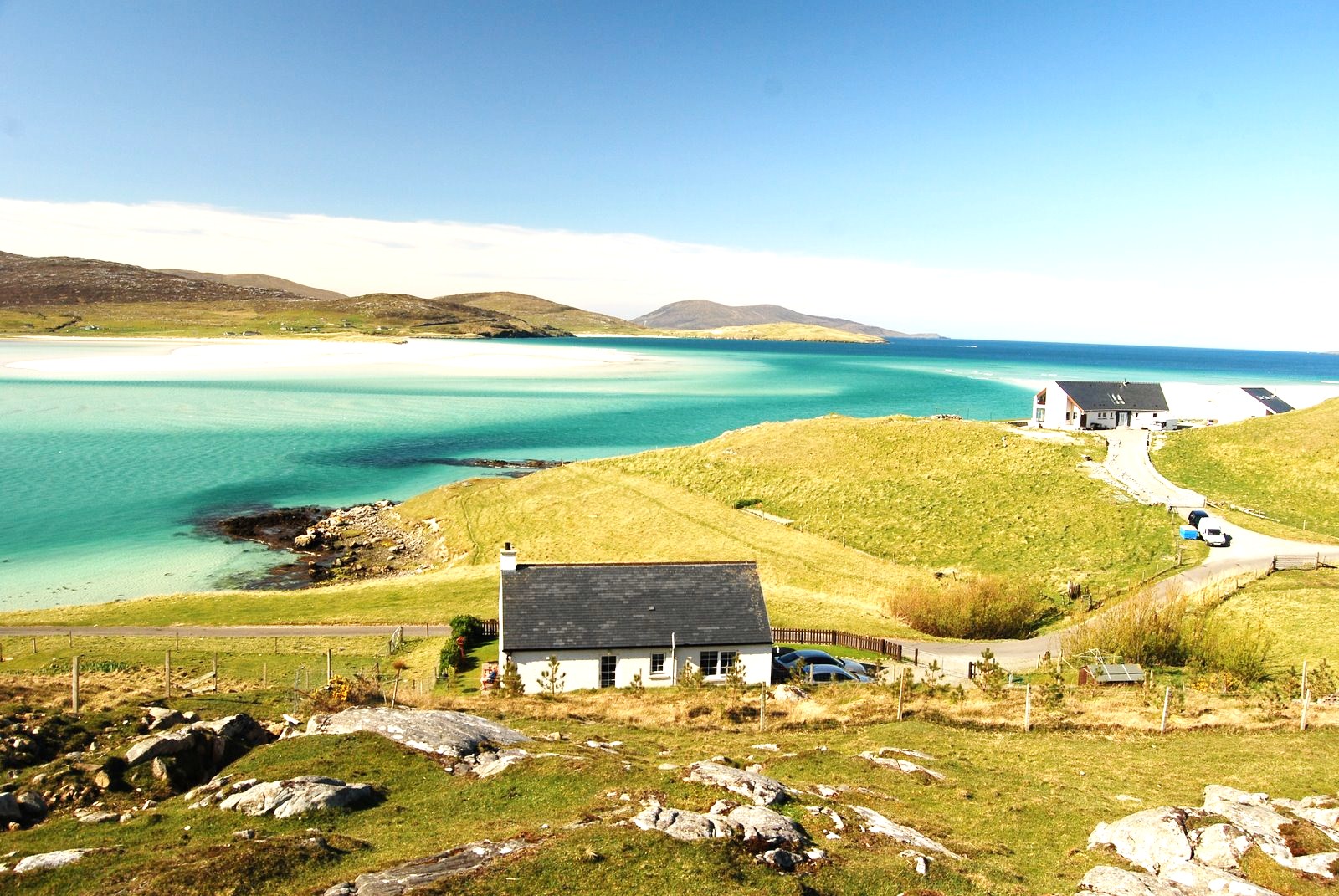 If you like your European beaches wild and remote, the islands of the Outer Hebrides, off the North of Scotland, have plenty of choice. The pick of the bunch though must be Luskentyre. A sweeping stretch of white sand washed by (sometimes icy) crystal clear waters is all you'll find here. Perfect for kite surfers.
---
6

Sarigerme, Turkey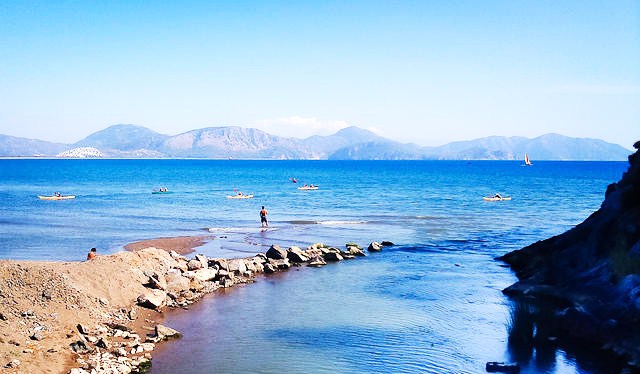 Much of Turkey's coastline has suffered the same mass of tourist development as the Spanish Costas, but there are still some of the best beaches in Europe to be found tucked away from the crowded areas. One such is Sarigerme. Main resorts are 30 minutes away in either direction, so if you want to experience some real authentic Turkish culture and enjoy a fabulous beach, Sarigerme is the place to do it. The beach is 7kms long and enjoys lovely clear water.
---
7

Red Beach, Santorini, Greece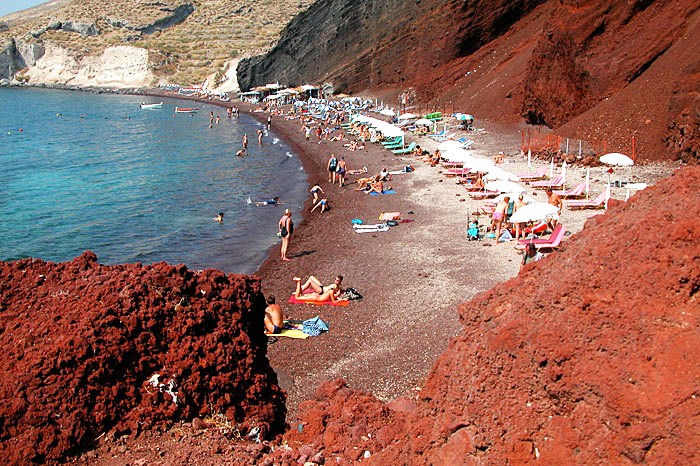 Many people consider the Greek island of Santorini to be one of the most beautiful places on Earth, and it certainly boasts some of the most gorgeous beaches in Europe. I've picked out Red Beach because it is so distinctive among the beaches of dark sand that dominate the volcanic coastline of Santorini. Red lava cliffs rise from the clear blue sea creating a truly majestic backdrop for the red sand.
---
8

North Beach, Sinemorets, Bulgaria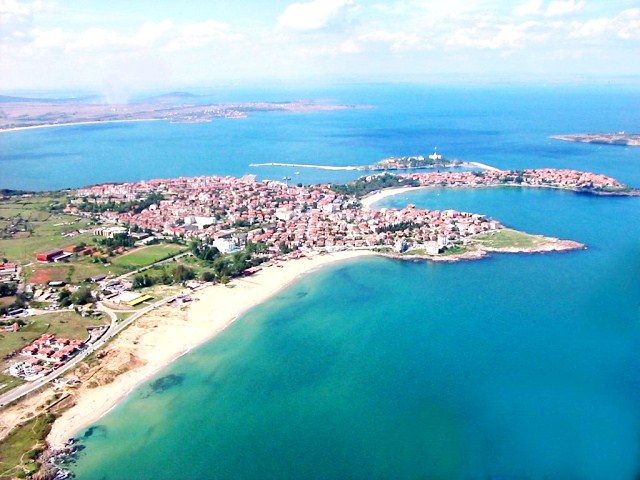 Another country that doesn't readily spring to mind for top European beaches, but the stunning coastline of Bulgaria's Black Sea presents some wonderful beaches. Considered among the most beautiful is the North Beach in Sinemorets. There are no tourist trappings on these golden sands near the mouth of the Veleka River, merely pure remote, unspoiled, natural beauty.
---
9

Islas Cie, Spain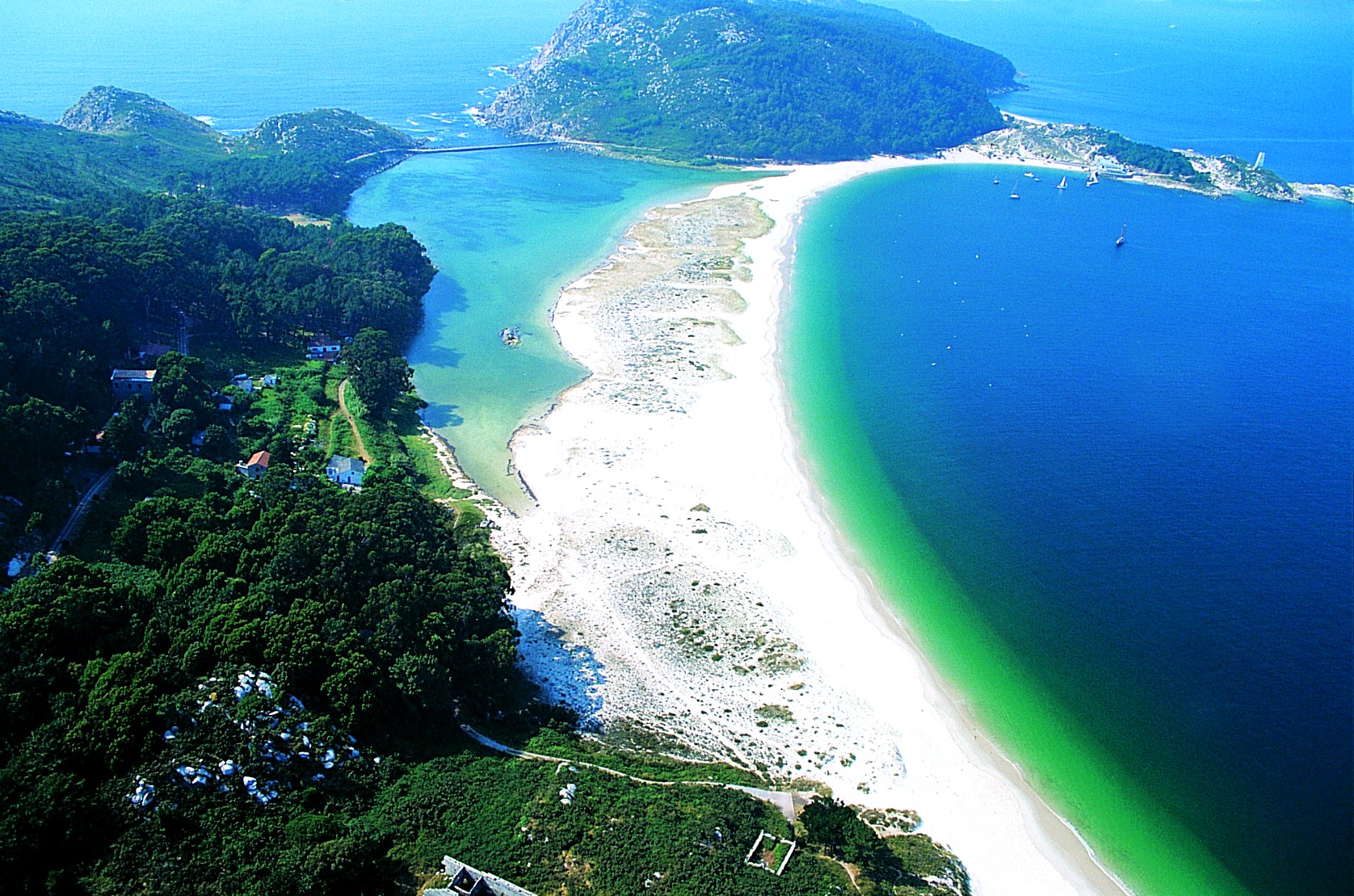 Move over Costas, make way for Galicia. Galicia is a stark, sometime remote region, the most north westerly area of Spain. Craggy and rugged, the coastline has plenty of rocky little coves and inlets, but for a true slice of gorgeousness it has to be the uninhabited Islas Cie, which is a National Park. Ok, so you can only get there by boat, but it is totally worth it for the expanses of deserted pristine sands and calm waters.
---
10

Zlatni Rat, Croatia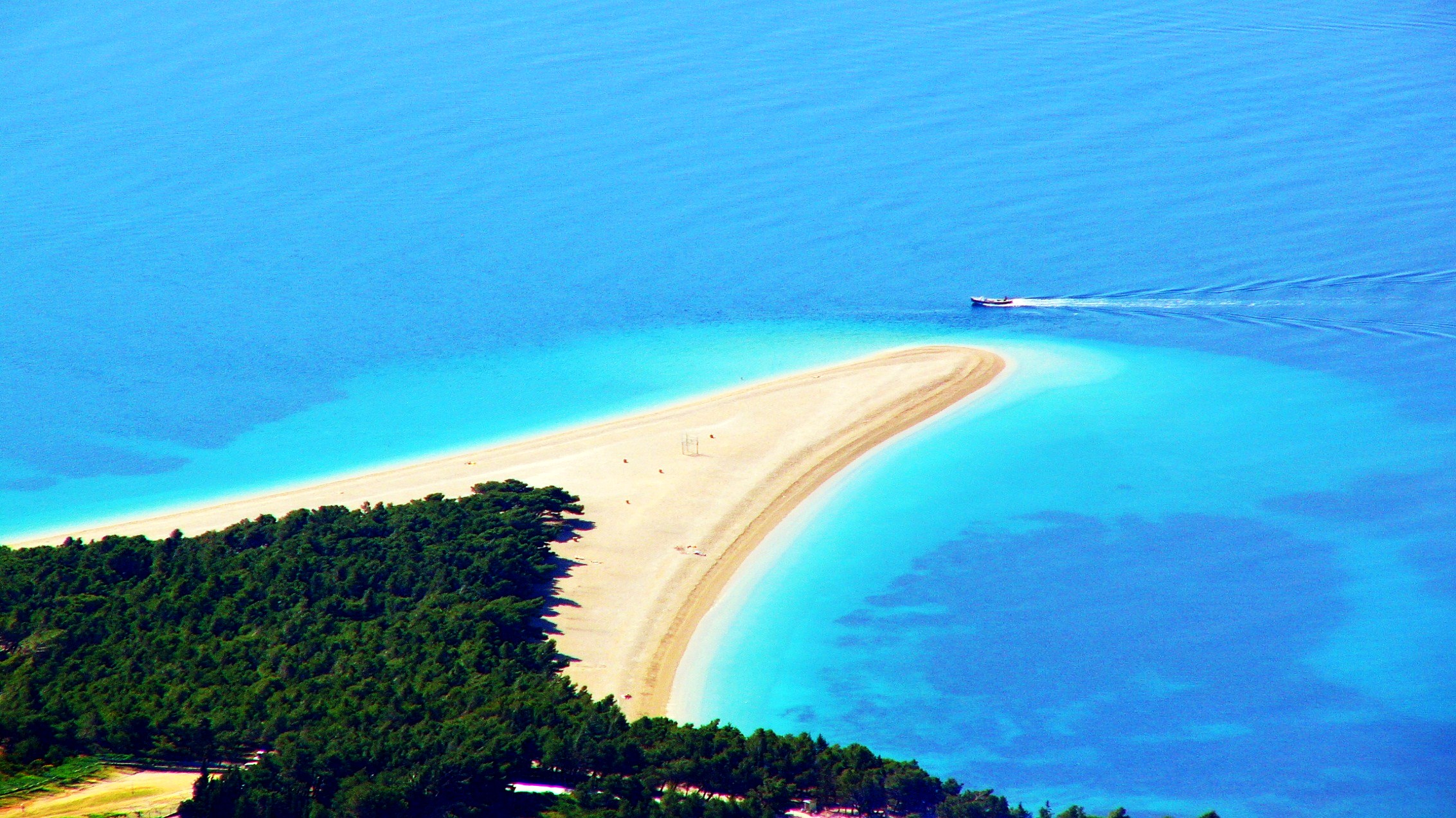 One of my favorite countries is Croatia. It has a wealth of charming islands in the Adriatic Sea and these make for some of the best beaches in Europe. Top of the list for many is the very unusual Zlatni Rat on the island of Brac. What makes it different to the other beaches of Europe is that it is a shape shifter. Made from glistening white pebbles, the narrow spit of land moves with the currents - fascinating and stunningly gorgeous.
---
11

Pointe De La Torche, France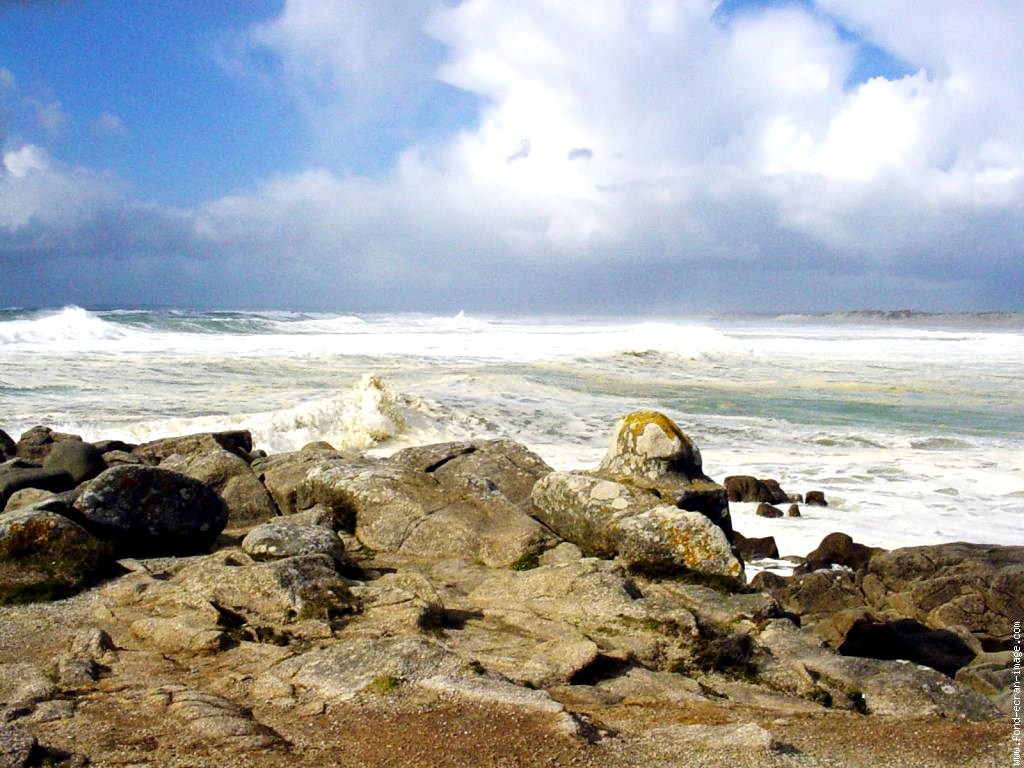 Brittany in Northern France has 2000kms of beachfront and the favored destination for surfers here is La Pointe de La Torche on the Bay of Audierne. Drama is plentiful in the wild breakers that roll in from the Atlantic onto the sands that are also home to an old German bunker from WWII and a Neolithic grave.
---
12

Kampen Beach, Germany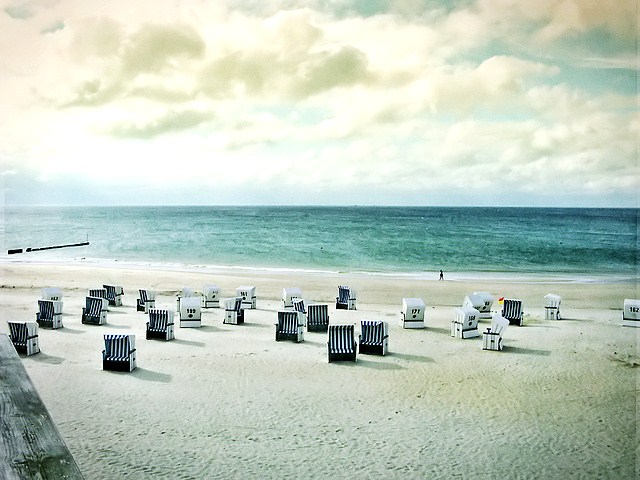 Kampen Beach on the Island of Sylt off the coast of North Germany is quite a sight. There's a majestic backdrop of imperious red cliffs, which lead to a shelf of sand that has an almost silver grey color which turns to gold closer to the shore.
---
13

Ramla Bay Beach, Malta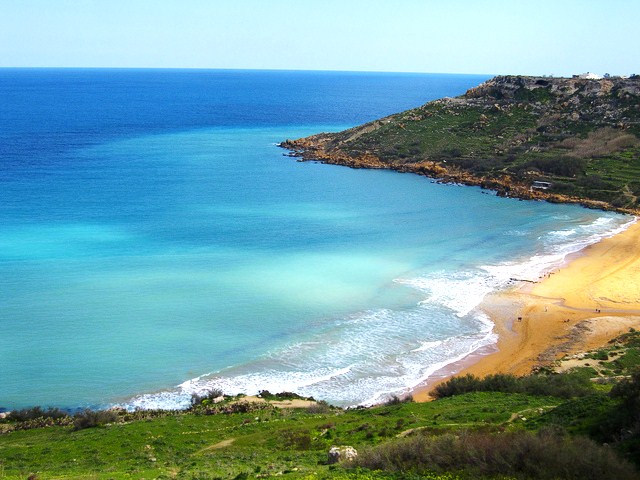 Well, actually, it's Gozo not Malta to be more precise. This little island is a stunning emerald in a sapphire sea and although they may be small, Gozo has some of the best beaches in Europe. Ramla Bay is found at the end of a fertile valley, and its sands are an orangey color that when the setting sun hits them make the beach look like it is on fire.
---
14

Baia Chia, Sardinia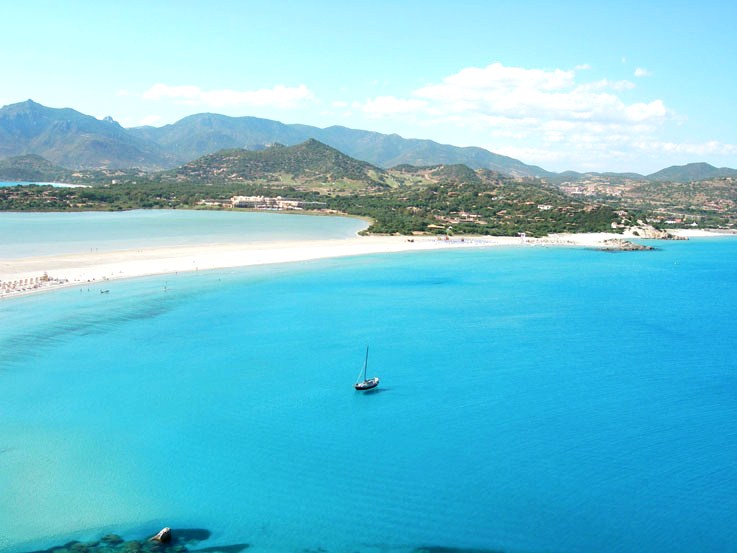 Although the top beaches of Europe are fabulous, they do not have that paradisiacal feel of the tropical beaches of the Caribbean. One that comes close is Baia Chai on the Italian island of Sardinia. The color of the silky sand has been described as everything from pale apricot to silver-white and the beach is lapped by turquoise waters. The dunes that tower up to 30m high add to that idyllic outlook.
---
15

Erimoupolis, Greece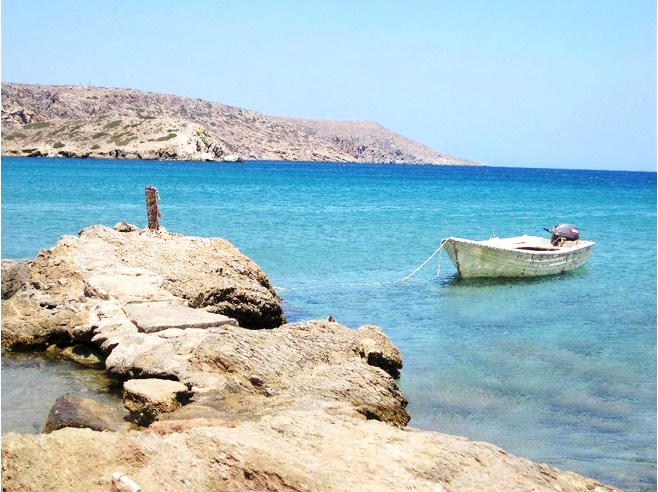 There are many, many hundreds, possibly thousands of beaches around the Greek islands. Erimoupolis in Crete is one that features on many guide book and travel brochure covers. Tucked between craggy rocks (and incongruously next to a cemetery), the journey to the beach is just as interesting as the destination. You have to walk through the ancient ruins of the town of Itanos and for 5 minutes across the hilltop to reach the shimmering crescent of white pebbles that make up one of the most picturesque beaches of Europe.
---
16

Priaia Del Fuoco, Italy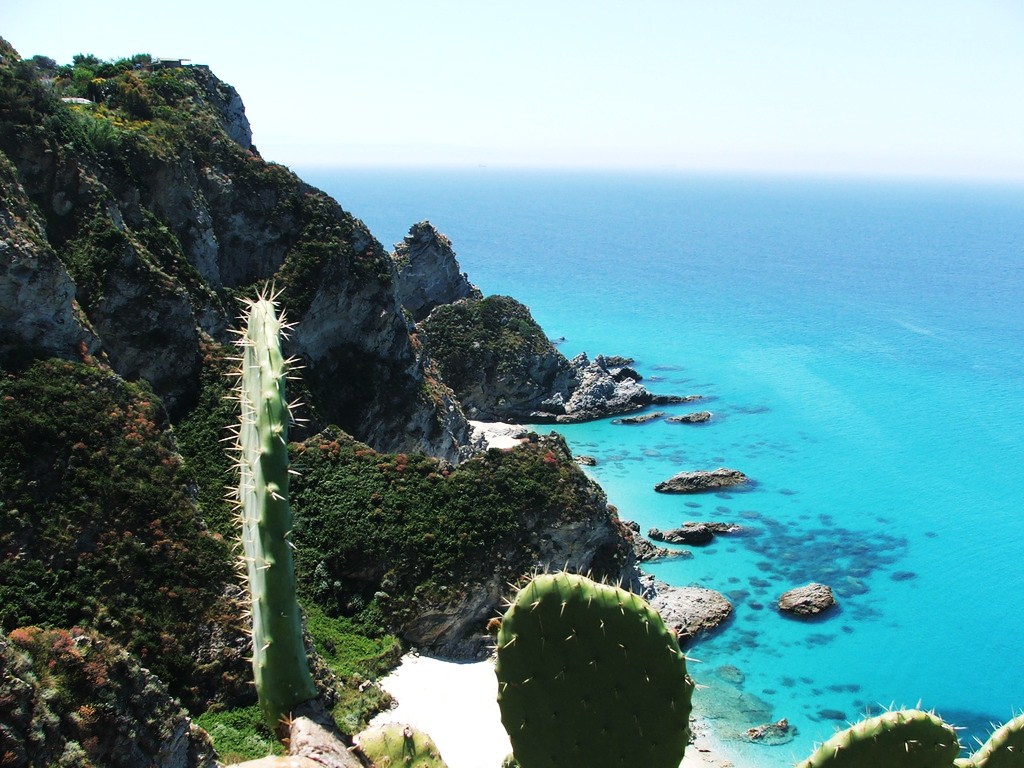 One of the most romantic beaches of Europe is found right on the tip of the toe of Italy, the Capo Vaticano, in southern Calabria. Romantic usually means pretty much deserted, and that usually implies difficult access. That is definitely true for Priaia del Fuoco – you can only reach the pashmina-soft sand and clear waters by boat or a climb along a precipitous path.
---
17

Praia Da Barreta, Portugal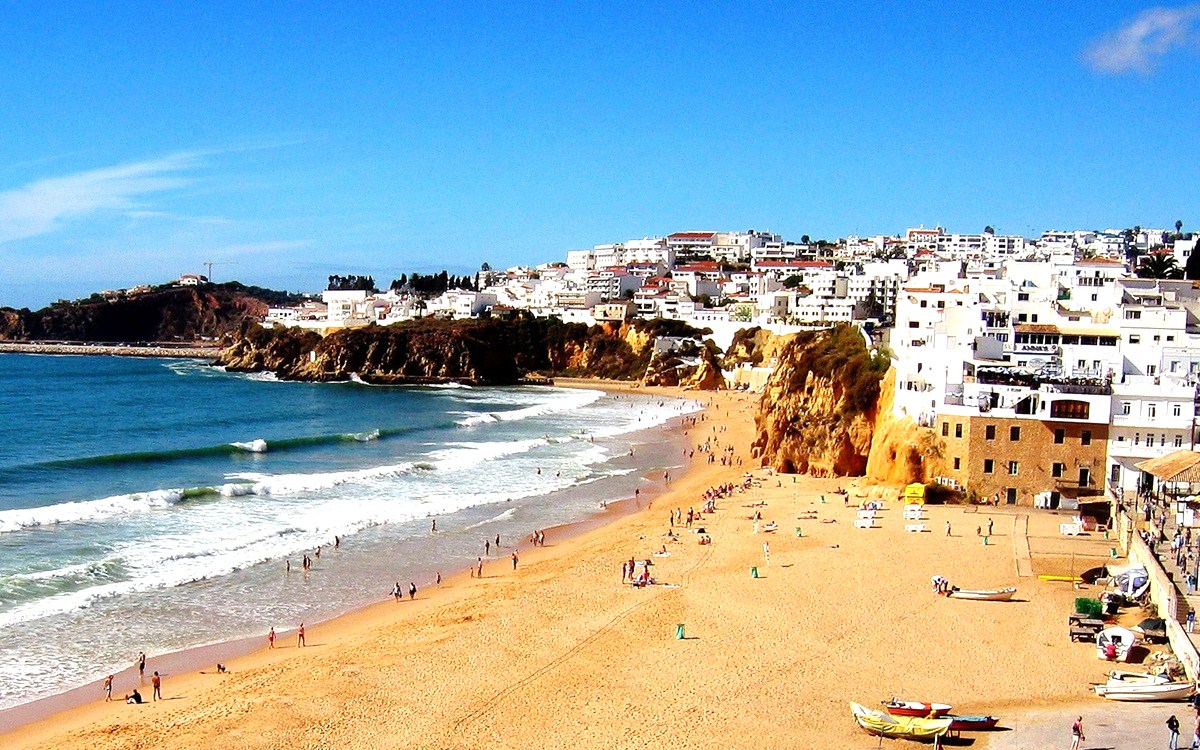 Some of the best European beaches are only accessible by boat and that just adds to their charm. Praia da Barreta is on an unhabited island in Portugal's Ria Formosa National Park and is an unspoiled stretch of pretty sands. There are some limited facilities and a designated nudist area.
---
18

Pinarello, Corsica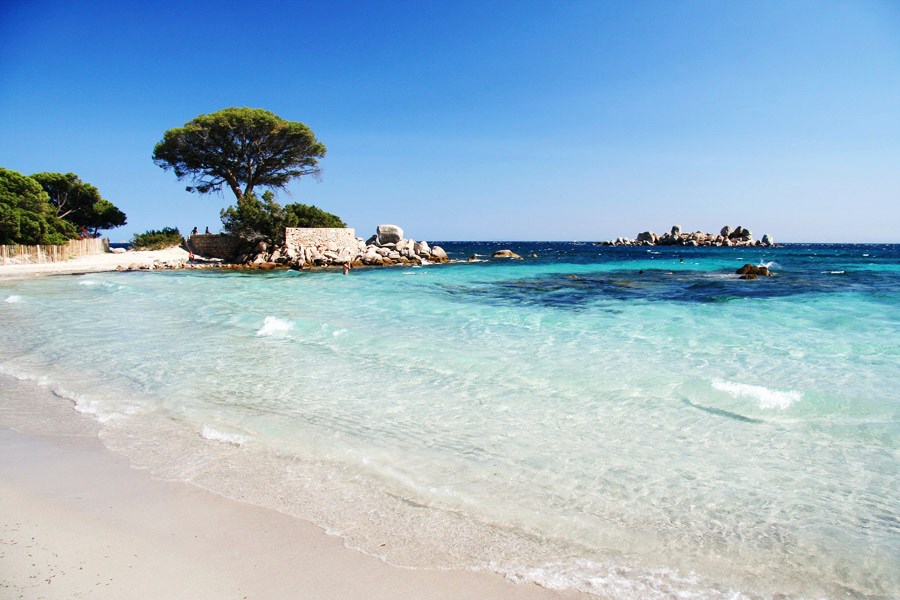 The island of Napoleon Bonaparte's birthplace is one of the unsung gems of Mediterranean travel. There's a sultry exoticness to Corsica not felt elsewhere, and Pinarello is a great place to immerse yourself into an idyllic and tranquil setting. The bay provides shelter to a beach of light colored sand and clear blue ocean which never gets particularly crowded.
---
19

Kynance Cove , England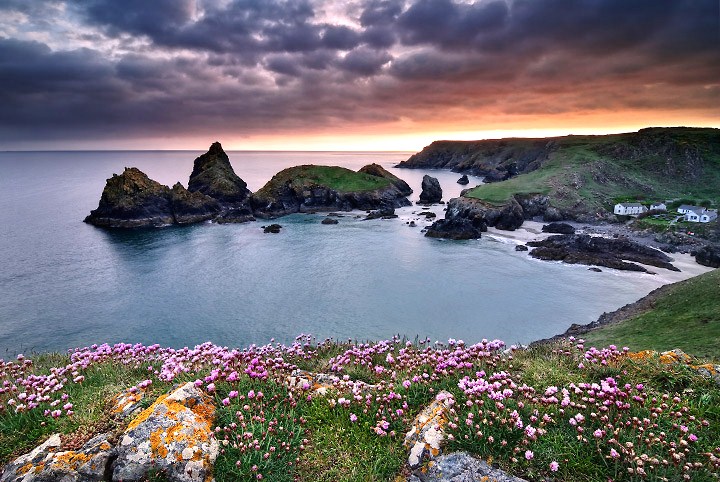 I had to include this because this was my childhood beach, but it more than deserves its place among the top European beaches. In England's most southerly county of Cornwall, Kynance Cove lies on the strangely named, the Lizard, the southernmost promontory of the UK. It is an extremely gorgeous, rocky little cove, and you used to have to practically scale the cliffs to reach the sands, but these days there are steps.
---
20

Paloma Plage, France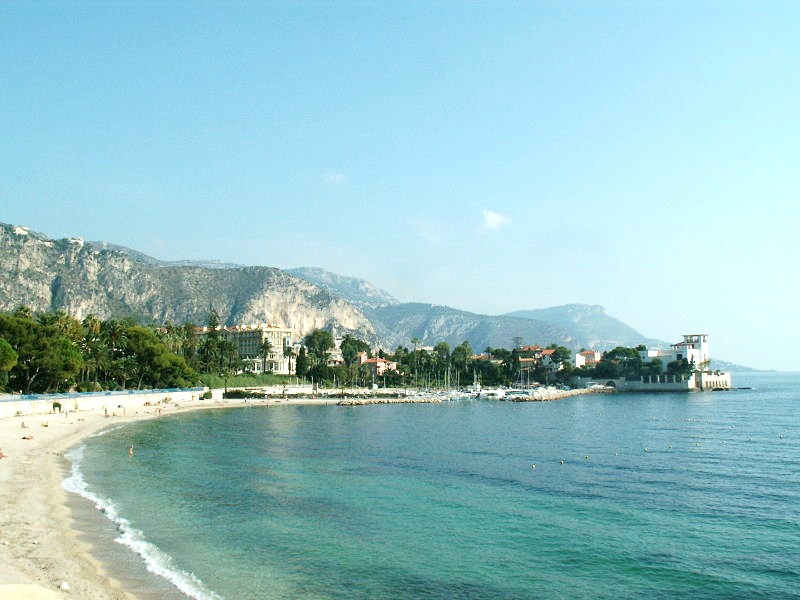 I'm sure some of you want to know which of the beaches of Europe are favorite among the A-List. Well if you want to do a bit of celeb spotting, head for Paloma Plage on the French Riviera – you might even catch a glimpse of Brad and Angelina. The beach at La Paloma is at Saint-Jean-Cap-Ferrat, and is sheltered and calm. Tom and Katie (pre divorce) and celebrated Aussie cricketer Shane Warne have been seen dining at La Paloma Beach Restaurant and many a millionaire's yacht has anchored in the cove.
I could have gone on for pages regaling you with gorgeous European beaches but all good things must come to an end. I hope you have a favorite in this list.
Top Image Source: gfx.coolwallpapers.org
---
Comments
Popular
Related
Recent