I know firsthand some ways to enjoy Sri Lanka's Hill Country. I was lucky enough to spend three days in this charming location when I was on my trip to the Indian Ocean island country. After a few days on a paradise-worthy beach, the inland hills are a welcome respite from the blistering heat. Here are some of the awesome ways to enjoy Sri Lanka's Hill Country.
1

Check out a Tea Plantation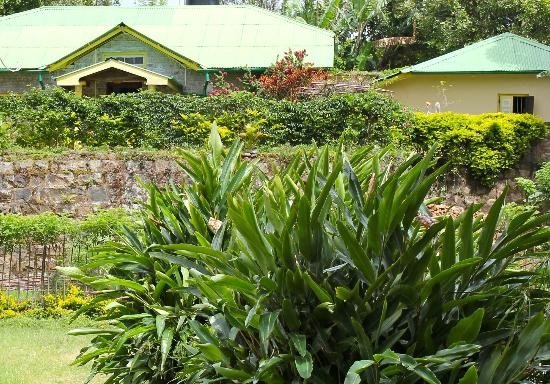 You can't possibly say you've truly experienced Sri Lanka's Hill Country until you visit a tea plantation. And the best place to do this is the Amba Estate, belonging to an artisanal tea producer. The manager of the property is… guess what? English. The manager is very friendly, knows everything one could possibly know about tea and is more than happy to share that knowledge, so be ready to learn. If you're looking for comfortable yet rustic accommodation, I recommend you to stay at the Amba Estate Farmhouse, where you'll be pampered like a queen – and never want to leave.
2

Take the Train and Enjoy the View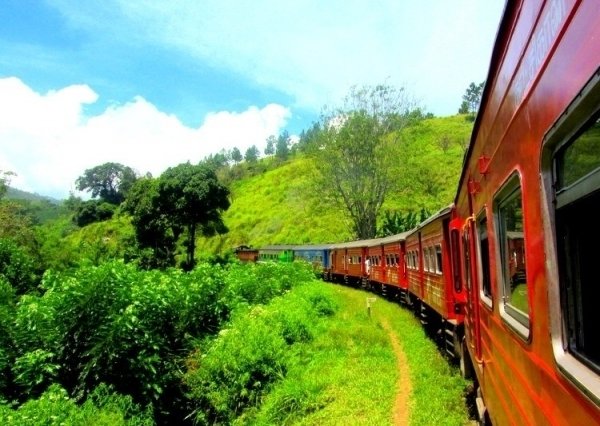 The train ride between Ella and Nuwara Eliya offers mesmerizing views – not to mention that it's incredibly cheap. Imagine majestic green mountains and emerald hills covered in tea plantations passing by you, while you sit comfortably sipping a cup of coffee (or tea, as you're in Sri Lanka's Hill Country after all). I recommend you to travel first class to fully enjoy the experience, especially since, as already mentioned, train tickets are so affordable here!
3

Be Prepared for a Full-Day Hike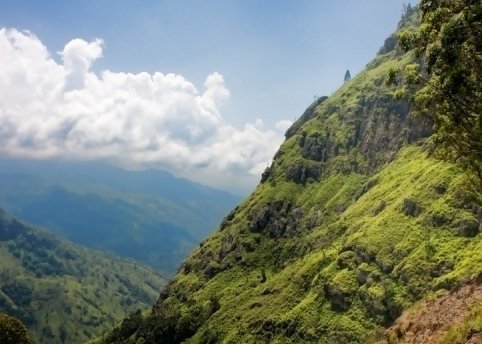 One of the most beautiful attractions of Sri Lanka is Ella's Rock, which can be reached from many towns within the Hill Country, including Baddegama and Ella. A full-day hike here will take you through amazing scenery, and there are signs along the way that are pretty straightforward. But, still, make sure you book a guided tour and check with your guide regarding weather conditions. Leeches seem to be in a party mood after it rains, and they're not exactly hospitable with uninvited guests.
4

Go on a Half-Day Hike to Little Adam's Peak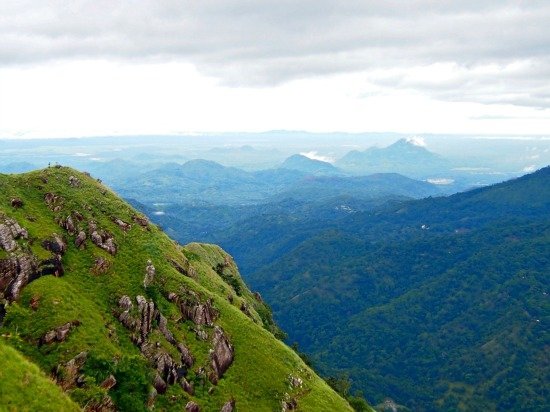 If you feel a bit lazy and don't want to spend all day walking, one of the best things to do in Sri Lanka is to go check out Little Adam's Peak. The hike from Ella to the peak is easy and pretty short as well (around 3 miles round-trip), and the scenery will surely take your breath away. The route is only slightly uphill, as if it were designed to be as relaxing and effortless as possible. Don't forget to bring a picnic, to fully savor the experience.
5

Waterfall Checklist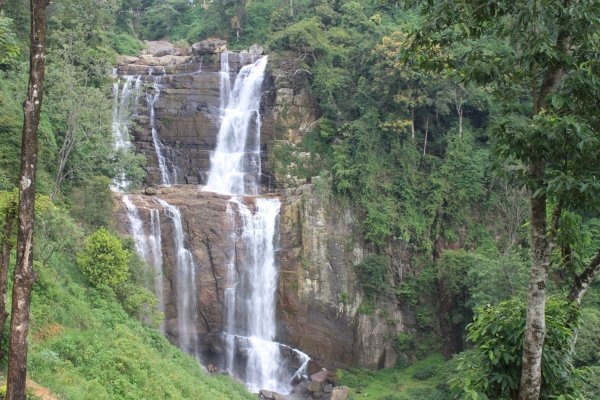 The road between Nuwara Eliya and Kandy is packed full with waterfalls. It seems like there's one at every couple of steps you take – so watch your step, as not all of these waterfalls are fit for swimming. Take to the road and see how many you can spot! And if you want, you can take a dive into Ramboda Falls' pool – this 109 m high waterfall is tried and trusted and a favorite swimming place for visitors.
6

Check out the Wildlife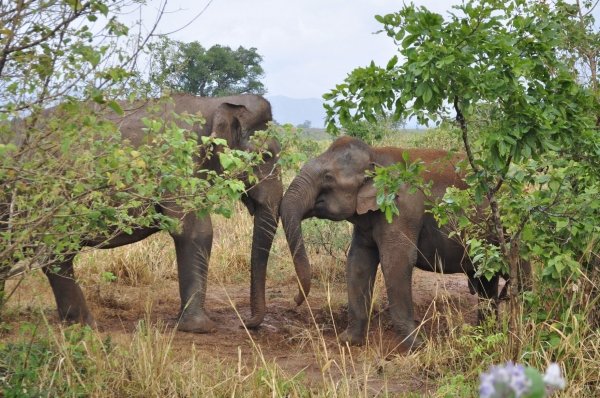 Sri Lanka's Hill Country is also famous for the diverse, exotic wildlife. Actually, did you know that, although so small, Sri Lanka has the highest biodiversity density in Asia? Take a short drive to the Uda Walawe National Park and explore the beauty Mother Nature has blessed this land with. You can spot sloth bears, leopards, small loris, and hundreds of bird species, including spoonbills, ibis and painted storks. And you shouldn't be able to miss the hundreds of Asian elephants that go about their day as if you were invisible.
7

Sit on Sir Thomas Lipton's Seat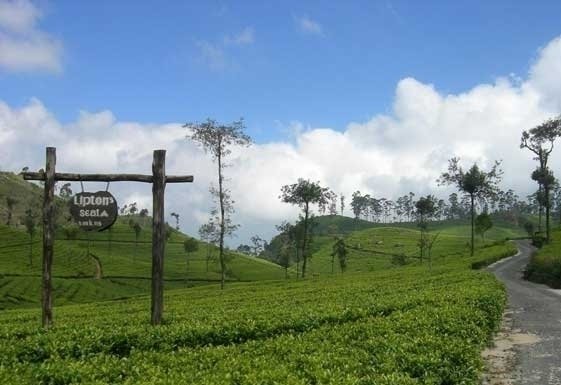 You can find Lipton tea even in gas stations. But did you know where this huge empire was born? Well, right here in Sri Lanka's Hill Country, in the Haputale Mountains. Travel here to get the chance to sit on Sir Thomas Lipton's favorite spot, where he stayed and watched over his empire.
I really do recommend Sri Lanka's Hill Country. Well, strike that actually. I highly recommend Sri Lanka. Period. It is gorgeous and the people are among the most humble, welcoming, and obliging I have ever the pleasure to meet. If you'd like to learn more about Sri Lanka find some info here travel.allwomenstalk.com Ready to book a trip?