With the amount of rain we've been suffering through over here lately, it's amazing British beaches get any attention at all! Still, every morning as I make my way to university, I see people on them, walking their dogs, and even sitting down and relaxing. There is no sunbathing though, it is way too cold for that. The British beaches I adore are usually a little hidden, and not surprisingly many of them are here in Wales. I'll try and keep it diverse though!
---
1

Rhossili Bay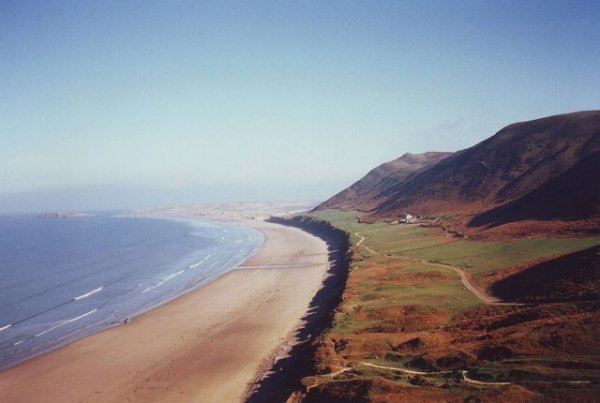 Rhossilli isn't just one of the best British beaches, it is THE best! Also, it is the second best in Europe. If you ever get the chance to go there, you'll see why. The three miles of sand there are conserved by The National Trust. When the weather does heat up here, it is a beautiful place to visit.
---
2

Pennard Beach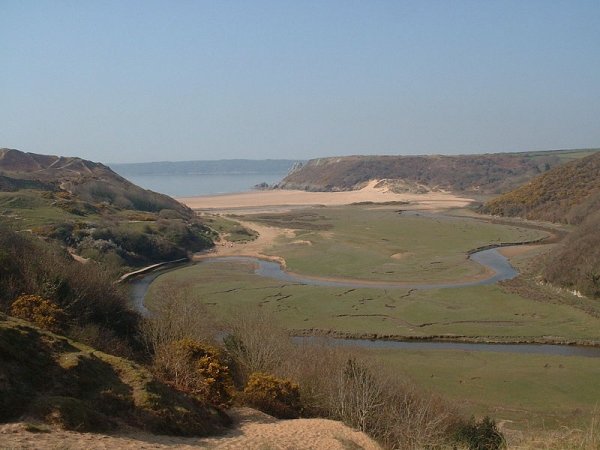 Okay, it isn't as though Pennard beach ranks well on any official scale. In fact, it is very small. However, it is overlooked by a castle, has winding rivers feeding into it, and it sits at the bottom of a golf course. It is secluded, and a little difficult to get to. Still, once you are there, you can look forward to a relatively undisturbed visit.
---
3

Brighton Beach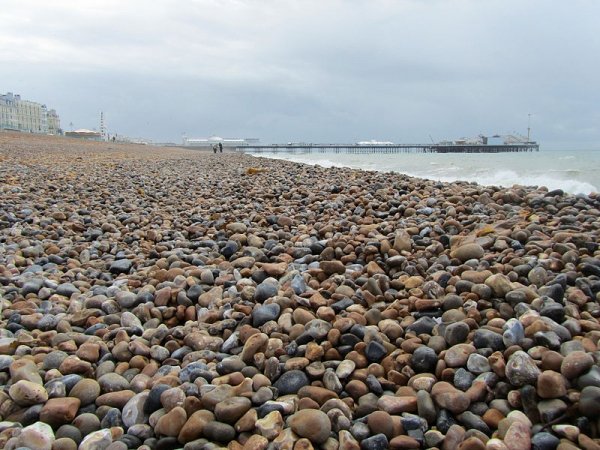 Visitors to Brighton Beach from sandy shores may find this suggestion a little odd. Why? It is made entirely from stones! This means it isn't exactly great for a casual run. However, it does feature the famous Brighton pier and promenade. If you can get over the stones thing, you're good to go for a fun day.
---
4

Barmouth Beach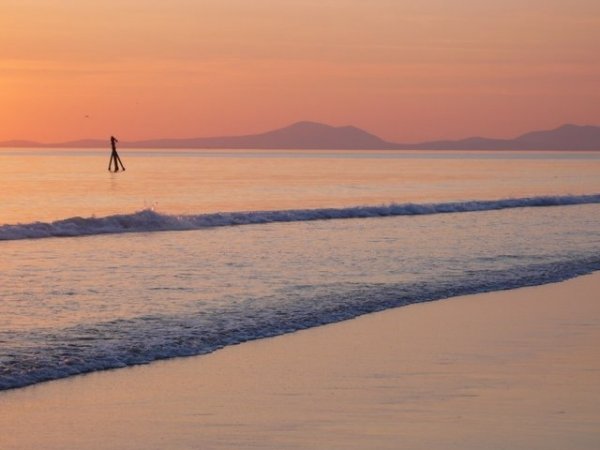 When I first went to Barmouth Beach, the sun was shining so brightly I felt as though I was in Greece. The sands are white, there is plenty of room, and the fish and chip shop nearby is amazing. Barmouth Beach is located in the north of Wales. It does get busy at times, but it is worth it. In fact, North Wales is a fantastic destination for a budget holiday here in the UK.
---
5

Priory Bay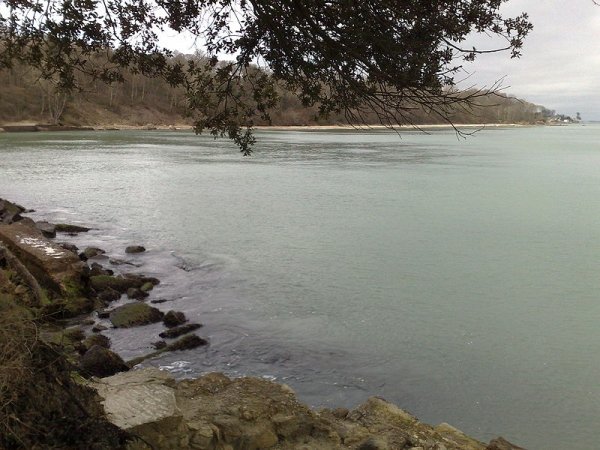 The Isle of Wight is a teeny little island just off the south of England. Priory Bay, despite the less-than-tropical weather, has a tropical feel to it. It is incredibly rugged, which I think is a pleasant feature in a beach! Unlike a lot of the Isle of Wight, it isn't built up. There is just a little oyster bar nearby, and that's it.
---
6

Central Beach, Cleethorpes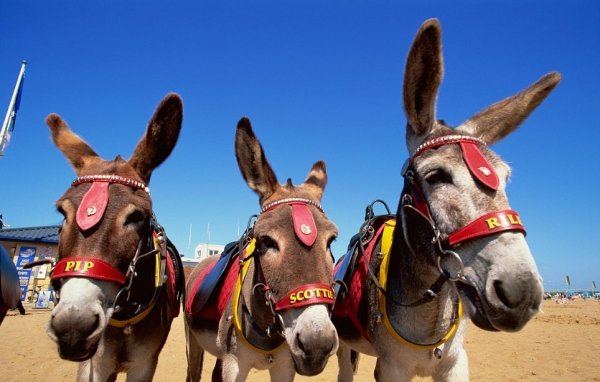 I have to admit, I am a little surprised when I see this beach doing well in polls. When I went to Cleethorpes as a child, it was quite run down. The area has suffered a little lately, because of the economic recession. However, the donkey rides, fairs, and arcades make it more British than many other coastal destinations.
---
7

Holkham in Norfolk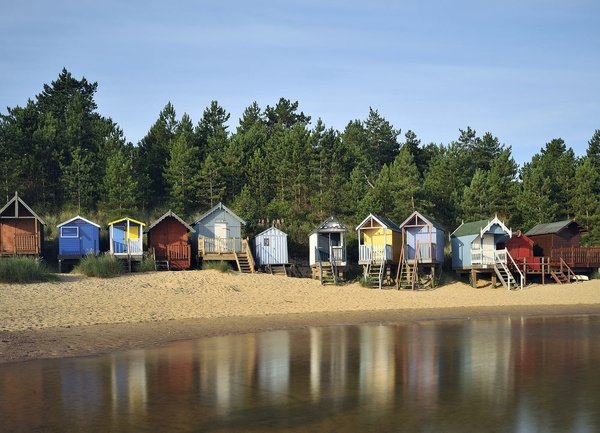 Holkham in Norfolk was the movie filming destination of Shakespeare in Love. So when you go there, you can feel like Gwyneth Paltrow as you pace across the sands. There are plenty of little huts there to protect you from the sand when the winds get high. If you want to venture into shallow waters with little ones, there are lots of lagoons. Holkham isn't a beach I have visited, but I would LOVE to go.
---
8

Limeslade Bay in Swansea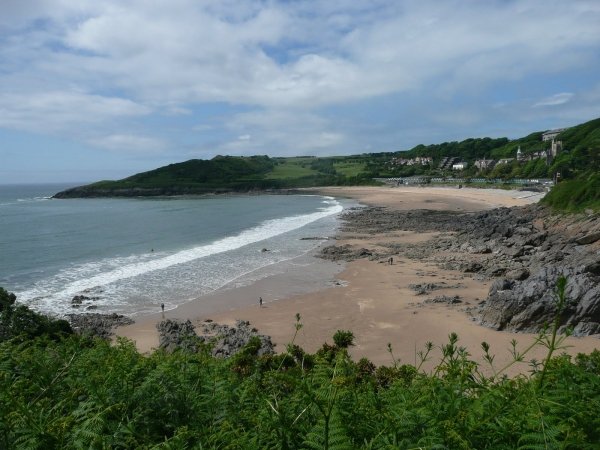 Limeslade Bay is one of the beaches I love to take my children to, especially on their birthdays. To get there, you have to work your way over a few flat rocks. This means shoes with a good grip are necessary! However, once you are there, you can look forward to enjoying one of the most family-friendly beaches in Britain. It is narrow and the waters are shallow for a while, making it especially safe for kids.
---
9

Huisinis on the Isle of Harris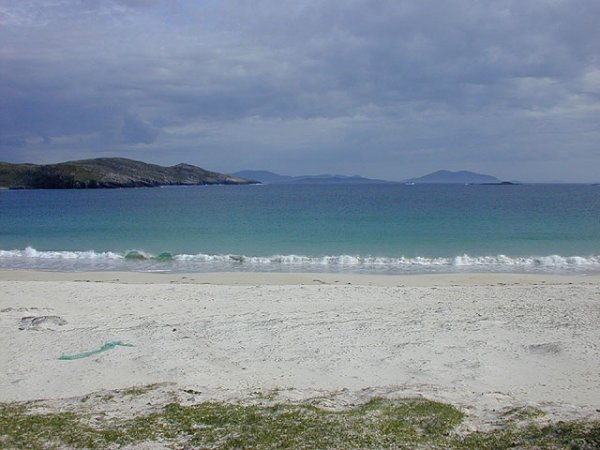 Brace yourself for some challenging waters! Huisini on the Isle of Harris is 30 miles off Scotland's north west coast, which means you are venturing into some cold waters. The mountainous coast is surrounded by picturesque scenery. You won't find a beach more rugged than this!
Britain's beaches may not always command the best weather. But when they do, they feel rare and spectacular. When they don't, they are great for a bracing walk! If you have visited a great British beach, or if you want to suggest one from your own country, what is it?
More
Comments
Popular
Recent