As long as you follow the rules for safe and happy traveling on your lonesome, you can enjoy practically any destination, but there are some ideal countries for solo travel. Solo travel is a major opportunity to really push the personal envelope and to experience new worlds, new people and new cultures. It is one of the most rewarding ways to be completely self-indulgent without being selfish. These top countries for solo travel I am about to share rank highly on the Global Peace Index and the Happy Planet Index.
Table of contents:
1

Costa Rica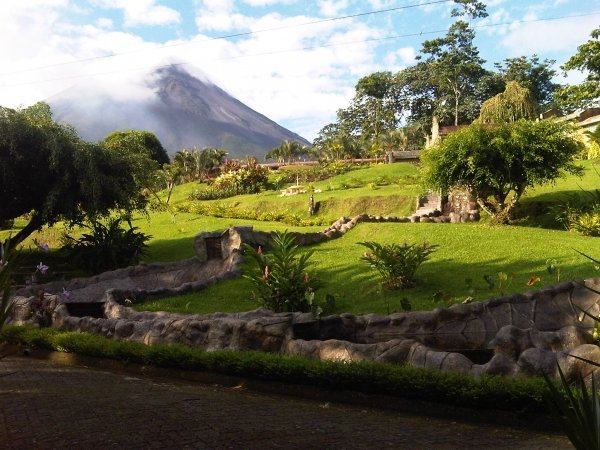 Isn't there just something special about a country that doesn't have any armed forces? That's just one of the reasons Costa Rica is one of the top countries for solo travel. Costa Rica led the way in eco-tourism (and is still up there among the very best green destinations) and is also one of the premier destinations for adventure travel. You can raft at the Reventazón River, surf in Malpais or go even closer to nature by exploring the volcano and geysers in the Rincon de la Vieja National Park. Beautiful jungle lodges or beachside resorts await with more activities and experiences a solo traveler can dream of.
2

Vietnam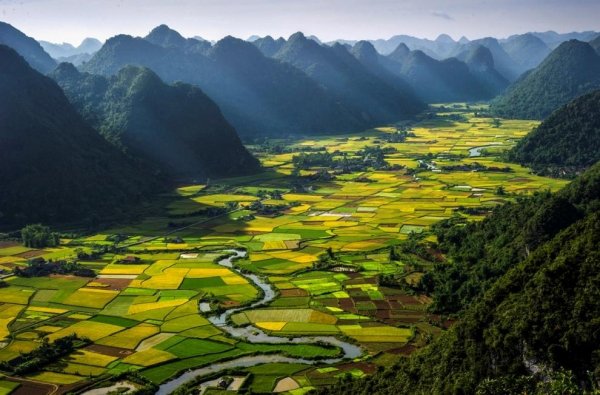 The word Vietnam brings to mind an image of a war-torn country but if there is any country that is an example of recovery after a war, it's Vietnam. Today the natural beauty of this South Asian country shines. The country has thick jungles and a beautiful coastline, which is ideal for the beach bums. You can visit the temples and pagodas to witness the culture and enjoy the society of a humble people. It offers the perfect alternative to solo travel in Thailand, which is still marvelous but more heavily commercialized.
3

Germany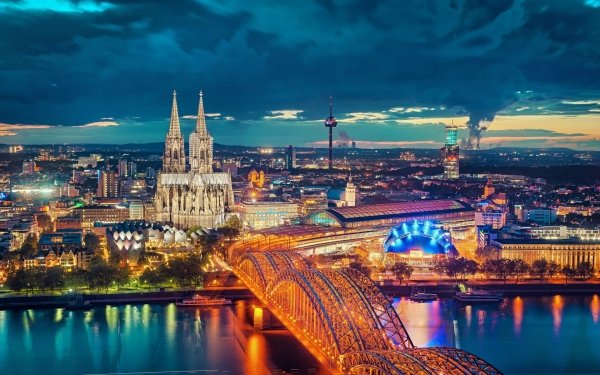 Germany is among Europe's friendliest countries and famous among young and old alike for its beer. With beer festivals all year round and Oktoberfest being an attraction for international visitors, castles, cobbled roads and vineyards are among other major attractions in Germany. You can find your way around with limited German skills as English is also widely spoken here. Lovers of urban spaces, history or breathtaking nature will all find a home here. Cities are modern and uber-trendy while the Rhine and the Black Forest are simply gorgeous.
4

Laos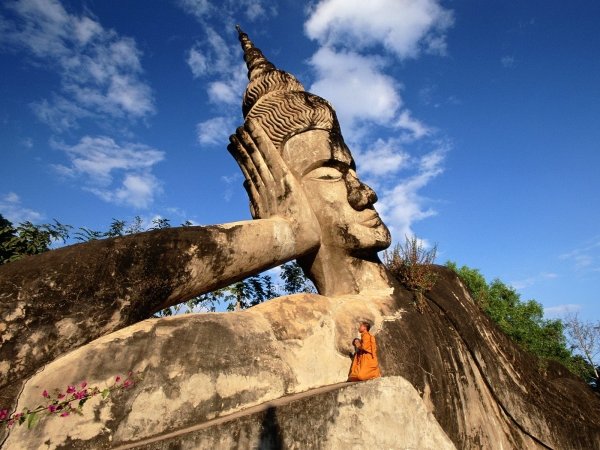 Laos is another one of the countries for solo travel that has managed to safeguard its culture and environment. You can take a boat trip down the Mekong River or relax in the peaceful capital Vientiane. If in need of some spiritual inspiration, you can always head to Luang Prabang, a historic royal city and a Buddhist centre of the country. Laos is the lesser known of the countries of this particular region of South East Asia but it doesn't lack any of the attractions of its neighbors. It might be poor economically, but it is rich in so many ways.
5

Tunisia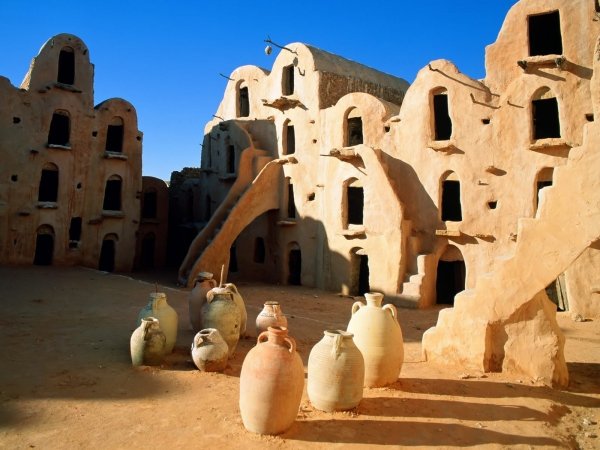 Tunisia is among the most progressive countries in the Muslim world. Many mosques, cafes and souks vie for attention along with the French colonial/Islamic art and architecture, while the beautiful Mediterranean beaches are adorned by the Europeans throughout the summer! There's an excellent tourist infrastructure and women solo travelers can feel comfortable here. The blend of African/Arabic and European influences makes it one of the best countries for solo travel in North Africa.
6

Austria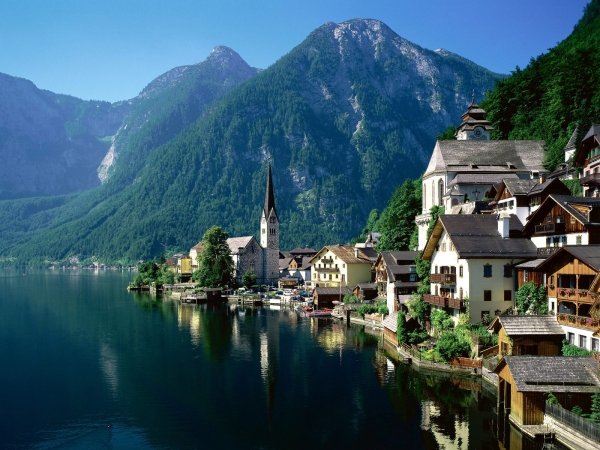 Music, museums and mountains! Austria must be in the list of top countries for solo travel. You have the option of hiking through the stunning countryside in summer or taking advantage of the superb alp for snow sports in the winter. Ride miniature railways, cruise on glass-like lakes and gorge on coffee and sachertorte. Vienna's history and café culture is a charm and if you are a music fan you will have a good time enjoying Mozart's concerts in Salzburg.
7

Bhutan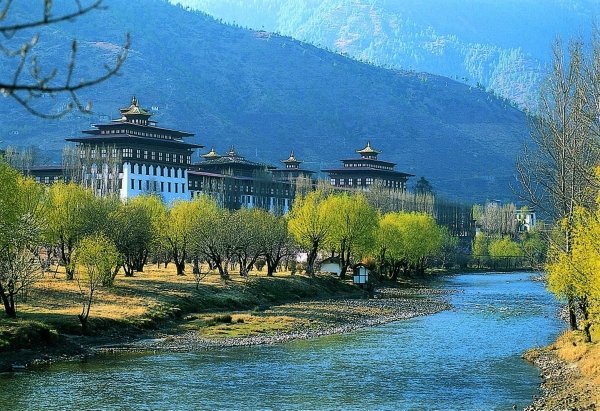 Bhutan's policies are not determined by its GDP, rather by its Gross National Happiness. Staying in Bhutan is expensive but it also ensures that the place is not too crowded. If you want to know more about Buddhism, then Bhutan is the place to be. The other great thing about Bhutan is that most travel is via organized tours, so you can enjoy the independence of being solo but have the advantages of organized travel too.
8

Sweden
If you are a nature lover, Sweden certainly won't disappoint. Cycling in summer, skiing in winter! Simple hikes in summer and husky-pulled dog sled rides in winter. There's a multitude of options to bask in the glory of the Swedish landscape. Sweden has thousands of lakes and acres upon acres of forest where you can escape the problems of the world. Cities like Stockholm, Gothenburg and Malmo are perennial favorites, while Umeå is a European Capital of Culture in 2014.
9

Chile
Most of the countries in South America are pretty safe for solo travel but Chile is a well beaten path – especially for adventure travelers. Whether you want to hike in Patagonia, kayak the coast of Chiloé Island (South America's largest island), explore the geysers and volcanoes of the Atacama Desert (the driest place on Earth) or ski at Portillo, you'll find that Chile is a ~4,000 mile long adventure camp. You also delight in the juxtaposition of old colonial and modern republic in the cities and the welcome of the Chilean people.
I'd love to hear your thoughts on solo travel. Is it something you'd do/have done? Please share your thoughts and stories.
Sources: visionofhumanity.org, happyplanetindex.org
Please rate this article