Do you know the most instagrammed place in your state? There are no "official" statistics but busbud.com – an online bus travel booking site – collected the locations with the most hashtags on Instagram and then ranked them by state, province, and territory. I think you'll be surprised by some of the results.
---
1

Alabama

Lake Martin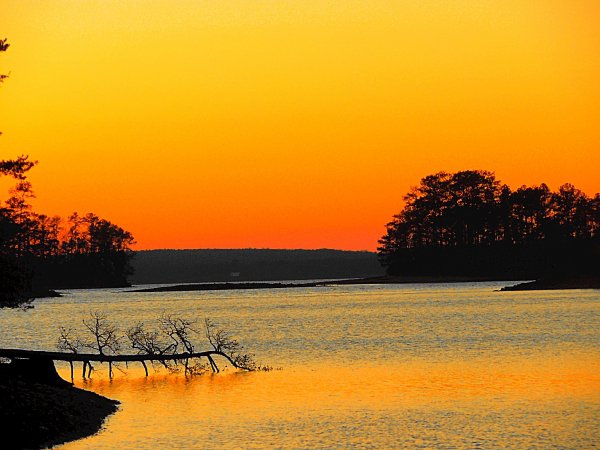 Created by a dam built in 1926, this 44,000 acre lake has 750 miles of rugged shoreline, and is a popular destination for water sports enthusiasts.
---
2

Alaska

Denali National Park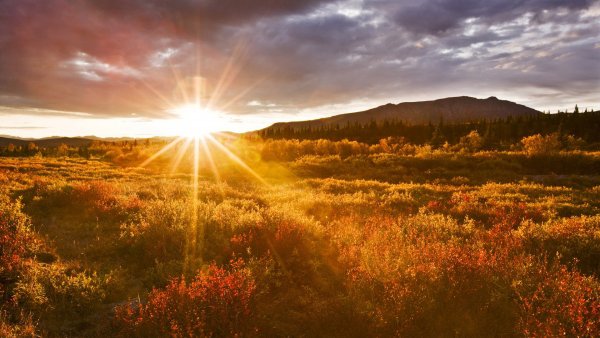 Named for the highest peak in North America, Denali, which stands at over 20,000 feet, the park and preserve encompasses over 6 million acres with numerous recreational opportunities.
3

Arizona

Grand Canyon

No surprise here, since 5 million visitors from all over the world come to this canyon for its astounding natural beauty and abundance of outdoor activities.
---
4

Arkansas

Buffalo National River Park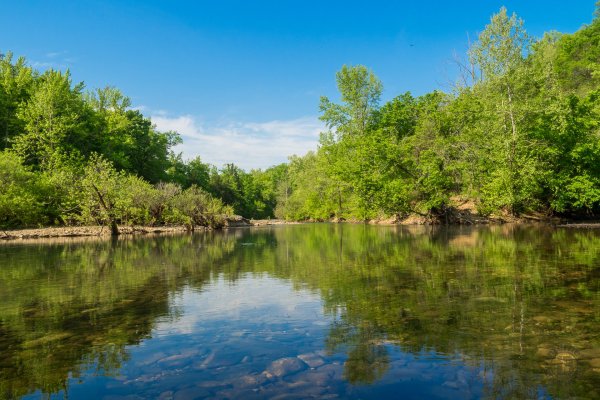 The 135-mile river sports anything from rushing rapids to calm pools. One of few remaining undammed rivers; it cuts through limestone deposits creating rugged and breathtaking scenery.
---
5

California

Disneyland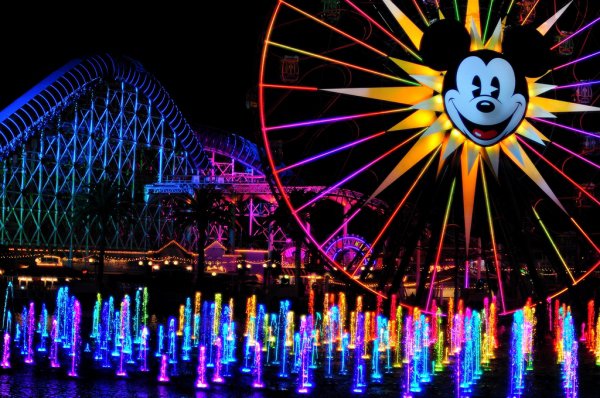 Visited by nearly 16 million people per year, this theme park offers thrilling rides, great entertainment, games and fun for kids or just kids-at-heart.
---
6

Colorado

Coors Field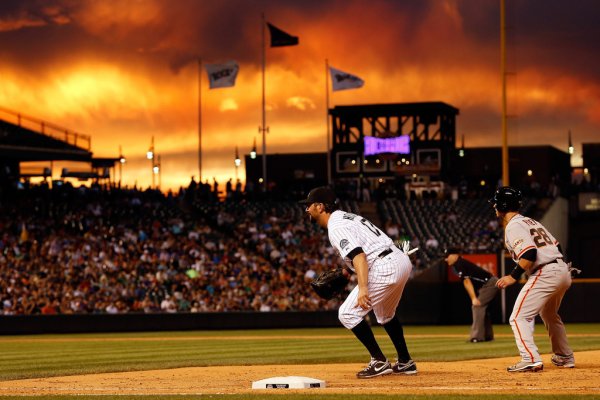 One of the most hitter-friendly parks in major league baseball, its 5,200 elevation actually contributes to balls going further and curving less than parks at lower elevations.
---
7

Connecticut

Mohegan Sun Casino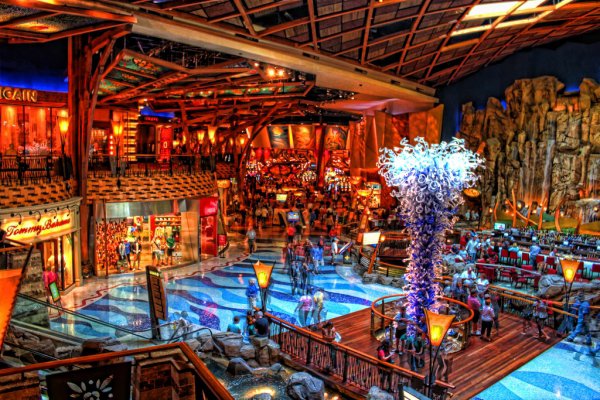 One of the largest casinos in the U.S., it has every kind of game you could want, but it's also very beautiful, with a 55' waterfall and planetarium-like domed ceiling.
---
8

Delaware

Rehoboth Beach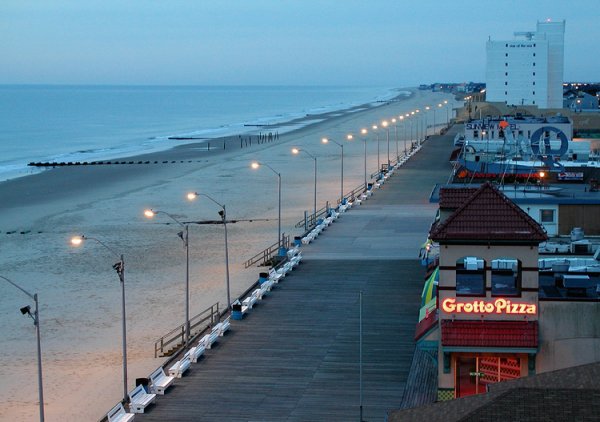 This charming small town of nearly 1,500 swells to 25,000 people during the summer as vacationers flock to its beaches. In 2011, it was awarded with a 5-star rating in water quality.
---
9

Florida

South Beach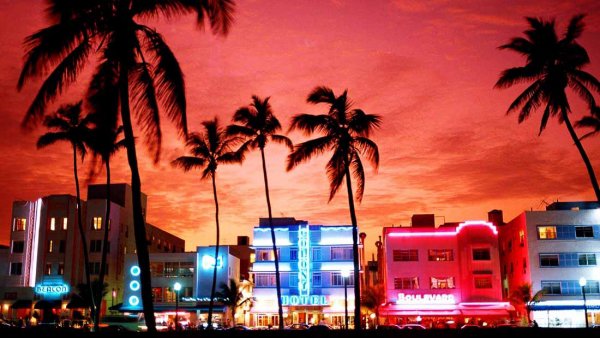 The historic Art Deco neighborhood glitters by day and night, and visitors can enjoy Oceanside dining followed by a luxurious walk on the sand. Nicknamed SoBe, this beach town experiences agreeable temperatures year round.
---
10

Georgia

Atlanta Motor Speedway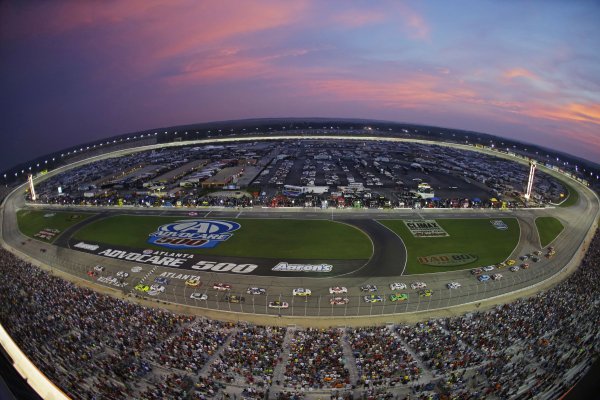 This 1-1/2 mile speedway hosts Nascar and other famous races, and many drivers have set speed records here.
---
11

Hawaii

Mauna Kea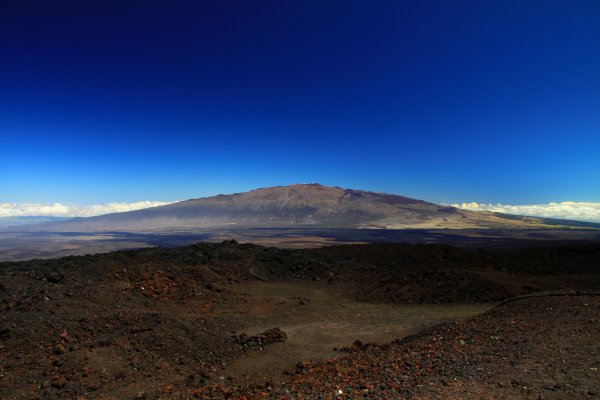 A dormant volcano on the island of Hawaii, this area is a recreation site that attracts over 5,000 people to its summit each year. While there is danger of altitude sickness, many people take advantage of the Star Gazer program at the Visitor's Center without ever mounting its peak.
---
12

Idaho

Bear Lake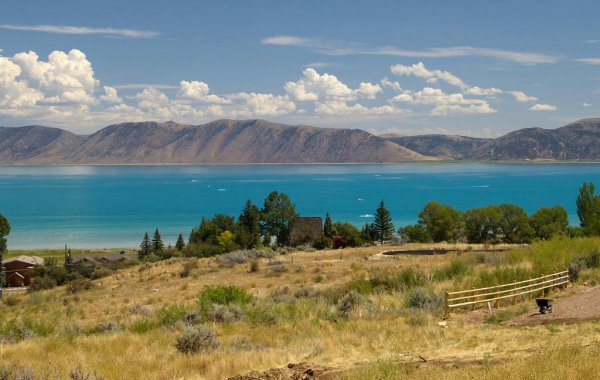 Bear Lake is split almost evenly between Idaho and Utah. Its 109 miles is filled with turquoise blue water, earning its nickname as "The Caribbean of the Rockies."
---
13

Illinois

Wrigley Field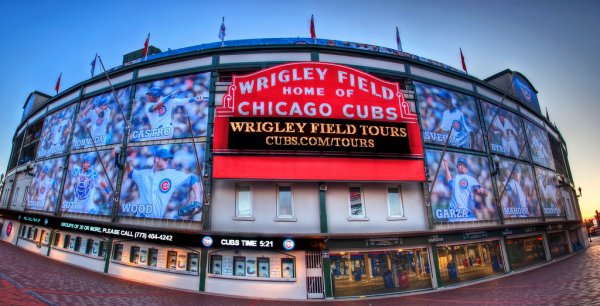 Home of the Chicago Cubs, this historic ballpark sports hand-old-fashioned turned scoreboards and ivy-covered outfield walls, and in 2014 celebrated its 100th anniversary.
---
14

Indiana

Indianapolis Motor Speedway and Hall of Fame Museum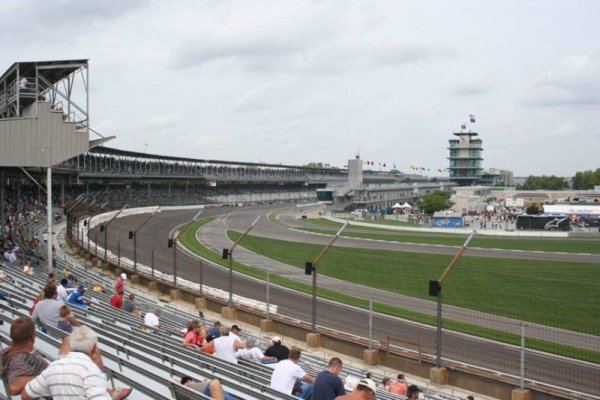 Home of the legendary Indy 500, this speedway was the first of its kind. The Hall of Fame museum holds not only historical artifacts related to the speedway but automotive history in general.
---
15

Iowa

Bridges of Madison County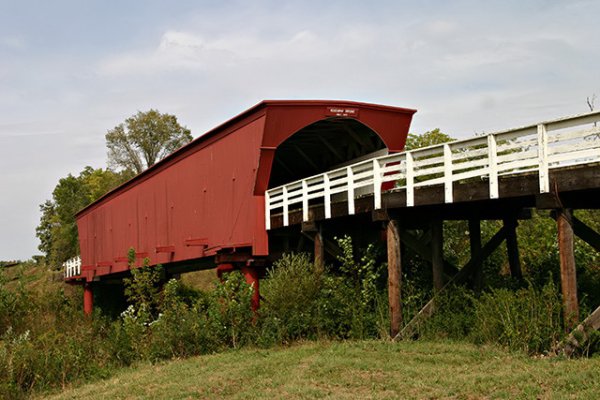 The novel of the same name touched the hearts of many a romantic in the 1990s and today seek out the amazing covered bridges of the county. 6 remain of the original 19, and 5 are on the National Register of Historic Places.
---
16

Kansas

Kansas State University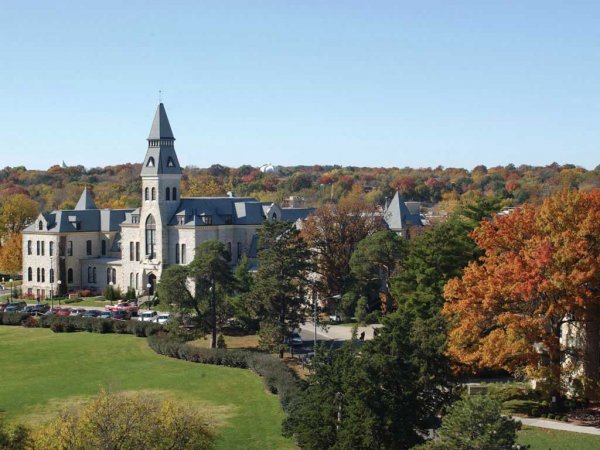 This public research university is the oldest in Kansas, and offers up to 45 doctoral degrees.
---
17

Kentucky

Churchill Downs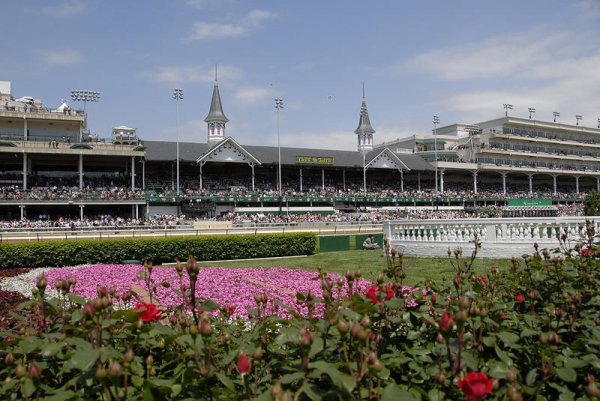 This thoroughbred racetrack hosts the famous Kentucky Derby, which attracts nearly 50,000 people to the area to watch "the most exciting 2 minutes in sports."
---
18

Louisiana

Bourbon Street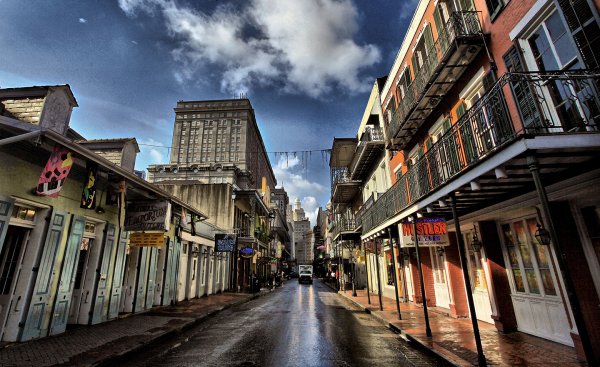 Located in New Orleans' oldest neighborhood, this historic street offers all manner of nighttime entertainment, from restaurants to strip clubs. It's a favorite destination during Mardi Gras.
---
19

Maine

Old Orchard Beach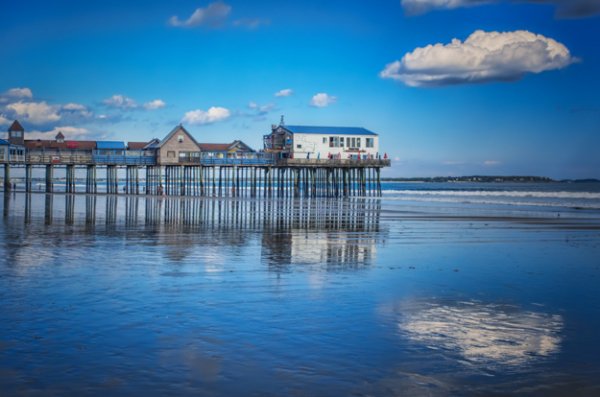 A popular summer beach destination, the 7-mile beach is only one attraction in the quaint town. An amusement park will entertain young ones, and the pier offers great souvenir selections plus a nightclub at its end.
---
20

Maryland

Oriole Park at Camden Yards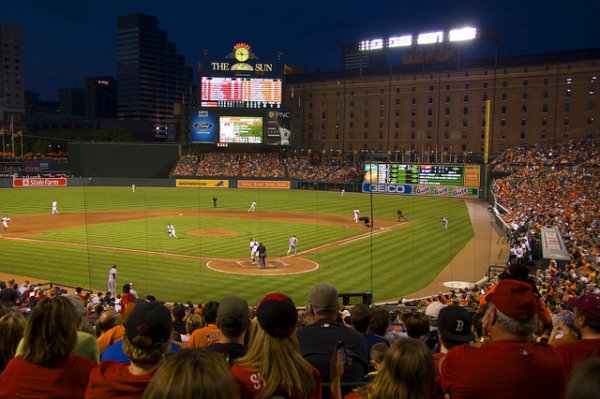 This major league baseball park is home to the Baltimore Orioles, and is the first of the new retro classic ballparks.
---
21

Massachusetts

Fenway Park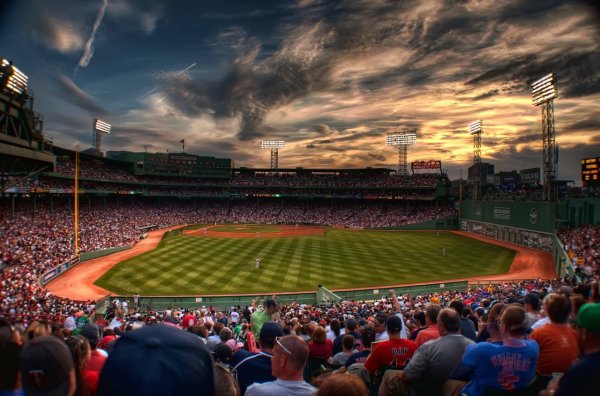 This field has been home to the Boston Red Sox since 1912. It is the oldest and perhaps most historically preserved park, retaining details like the hand-turned scoreboard and wooden seats.
---
22

Michigan

Silver Lake Sand Dunes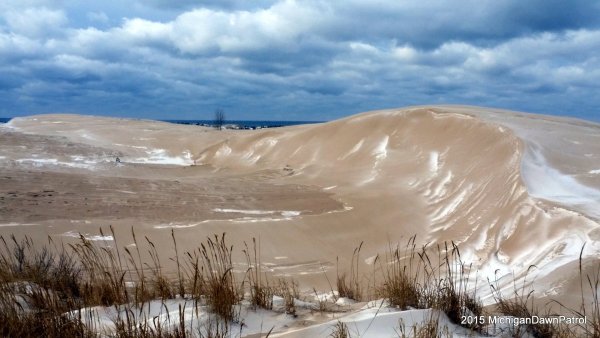 Located on Lake Michigan, these 2,000 acres of sand dunes are a magnet for ATV enthusiasts. There's also a designated no-vehicle zone for those who just want to enjoy the scenery.
---
23

Minnesota

Lake Minnetonka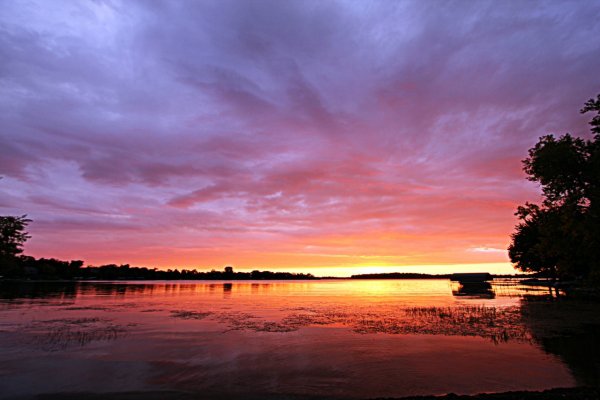 At nearly 15,000 acres, it's not Minnesota's largest lake, but it's one of the most popular lakes for fishing, boating, or just recreation.
---
24

Mississippi

Jackson State University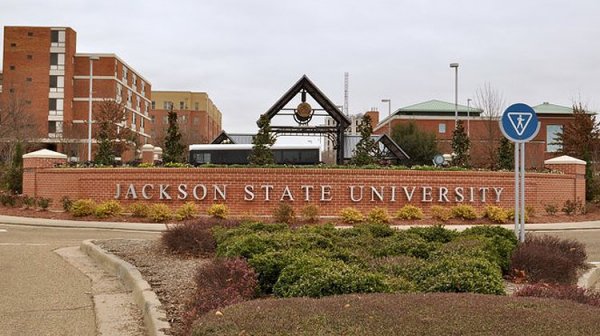 With a student population of nearly 10,000, this is the 4th largest HBCU (Historically Black Colleges and Universities) in the U.S.
---
25

Missouri

Lake of the Ozarks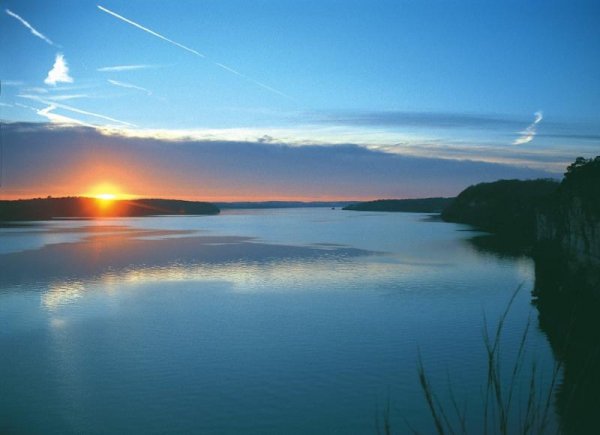 Called the "Magic Dragon" because of its shape, this manmade lake attracts 5 million visitors a year. Home to Party Cove, it can attract as many as 3,000 boats over holidays such as 4th of July.
---
26

Montana

Glacier National Park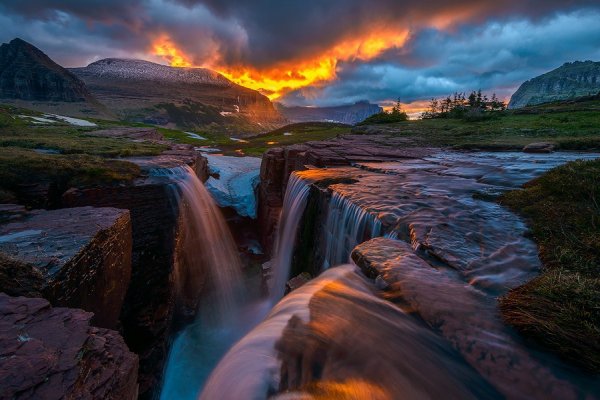 This 1-million acre park was carved from massive glaciers, giving rise to razor-sharp peaks and rounded valleys. Nearly all historically known plants and animal species still survive within the pristine park.
---
27

Nebraska

Henry Doorly Zoo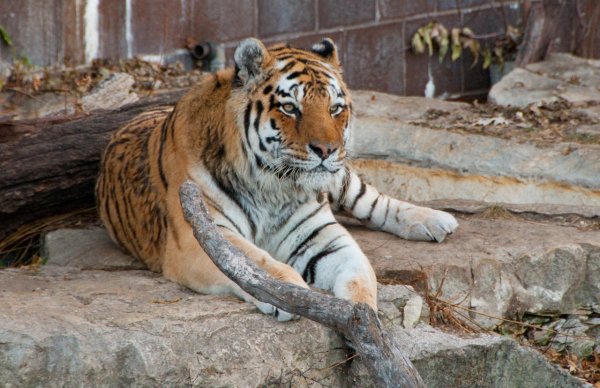 Proclaimed the World's Best Zoo by Tripadvisor, it boasts the world's largest indoor rainforests and deserts, as well as the world's largest glazed geodesic domes.
---
28

Nevada

Vegas Strip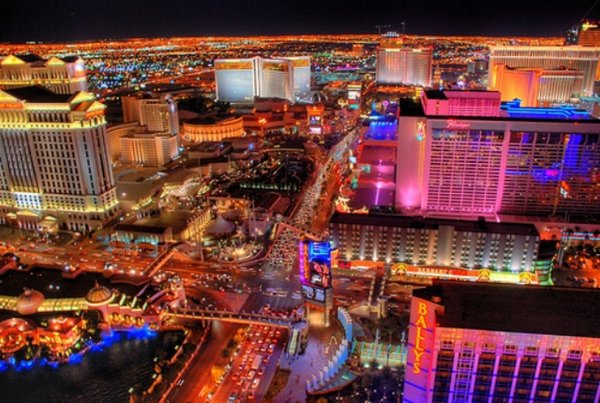 The Vegas strip is one of the most exciting places in the world. Not only is it a gambling mecca, but it attracts over 22,000 conventions a year. Since no blood test is required, many come here to get married.
---
29

New Hampshire

White Mountain National Forest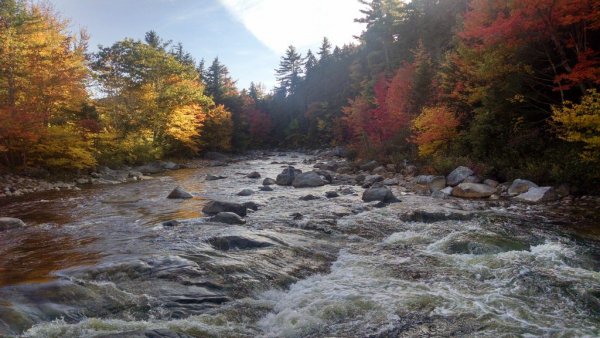 One of the most visited outdoor recreation areas east of the Mississippi, this forest boasts 1,200 miles of hiking trails, 23 campgrounds, and a number of ski areas.
---
30

New Jersey

Island Beach State Park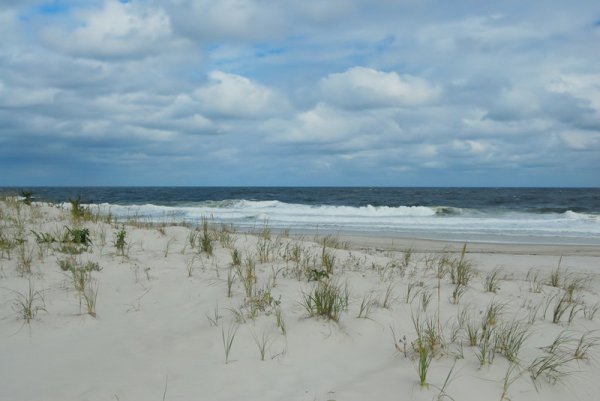 A portion of this park has limited access, but the southern area is open to the public and includes the Sedge Island Marine Conservation Zone, a great place for bird watching or just natural, untouched beauty.
---
31

New Mexico

White Sands National Monument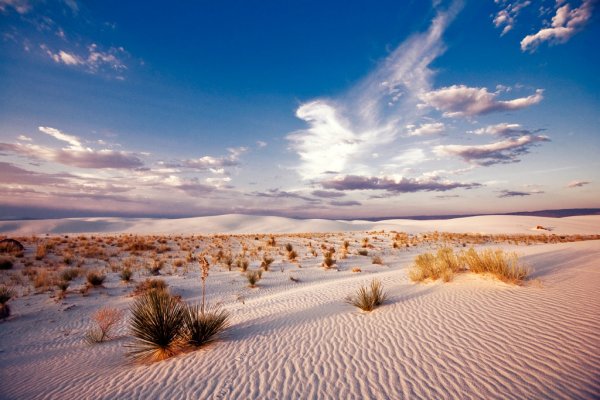 These magical white sand dunes are composed of gypsum, and the area holds the largest gypsum dune field in the world. Because gypsum does not absorb heat, the sand can easily be walked on even when it's very hot outside.
---
32

New York

Empire State Building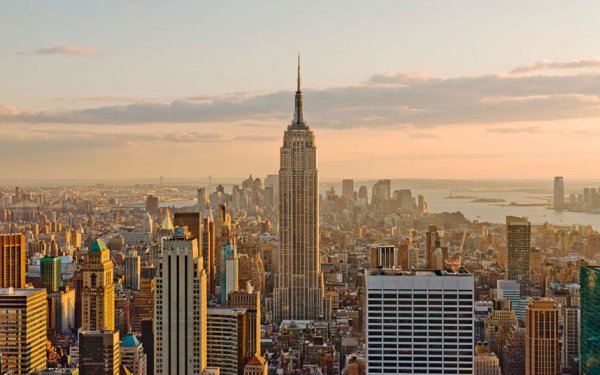 The 102-story skyscraper in Manhattan has been a prop in many a romantic story and is considered an American cultural icon. Much of the city is visible from its observation decks.
---
33

North Carolina

Charlotte Motor Speedway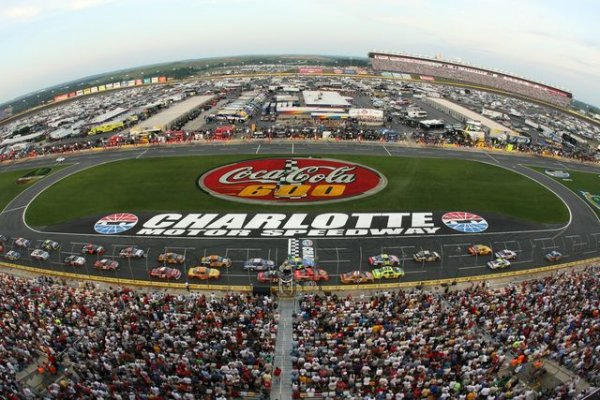 This 1-1/2 mile speedway is considered the home track for Nascar racing, and is the only all-concrete 4-lane race track in the U.S.
---
34

North Dakota

Theodore Roosevelt National Park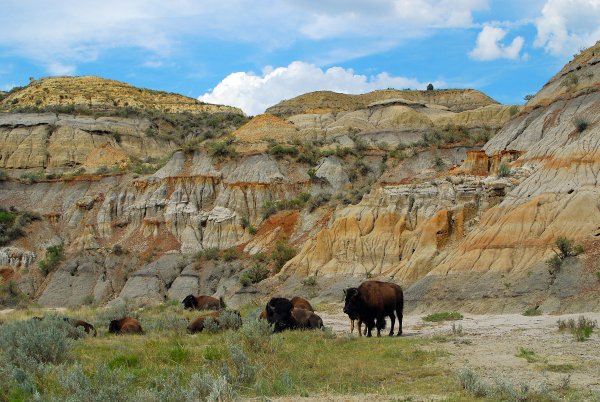 Covering over 70,000 scenic acres in North Dakota's Badlands, the three sections of this park are connected by the Maah Daah Hey Trail. It includes Theodore Roosevelts's Elkhorn Ranch site.
---
35

Ohio

Cincinnati Zoo and Botanical Garden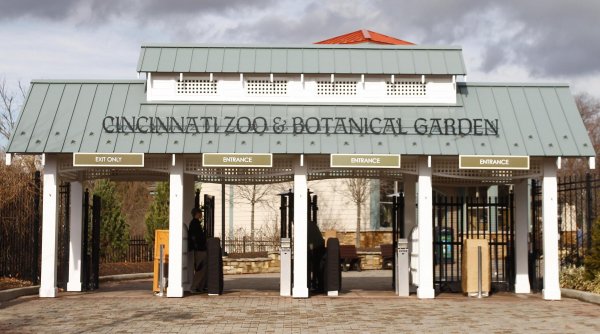 The second oldest zoo in the U.S., and was home to the last living passenger pigeon, Martha. It holds many records, such as the largest Kimono dragon, the fastest cheetah, and the longest lived alligator in captivity.
---
36

Oklahoma

Tulsa Zoo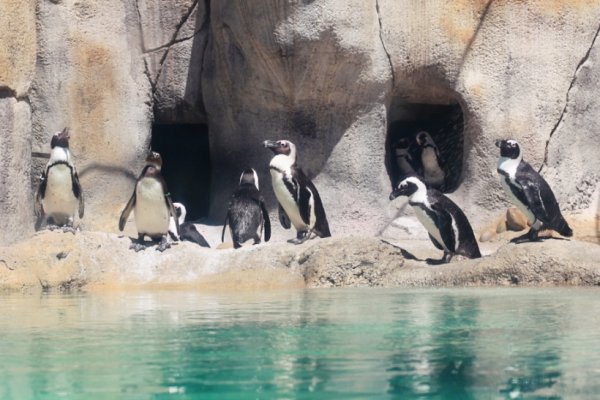 Dubbed America's Favorite Zoo by the Microsoft Corporation, this 85 acre non-profit zoo in involved in many conservation efforts, such as Frogwatch and ocean conservation.
---
37

Oregon

Cannon Beach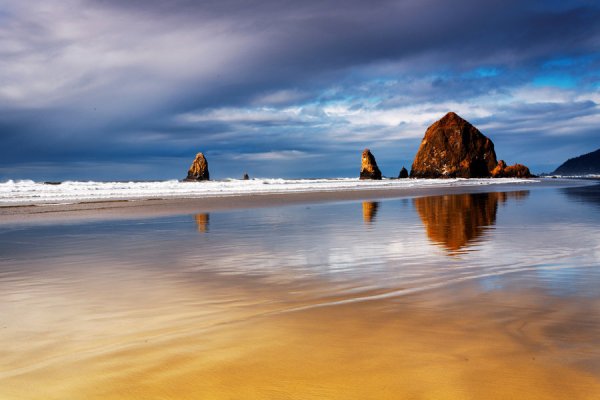 Named Cannon Beach for the cannon that washed up in the beach in 1846, a replica of which can be seen along Highway 101. Haystack Rock, a 235' monolith, graces the sandy beach, and the town is quaint and inviting.
---
38

Pennsylvania

Pittsburgh Zoo & PPG Aquarium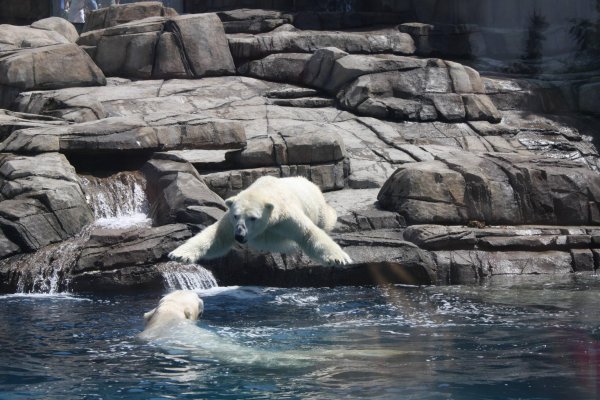 One of only 6 zoo-aquarium combinations in the U.S., it exhibits more than 475 species, 20 of which are endangered or threatened.
---
39

Rhode Island

Roger Williams Park Zoo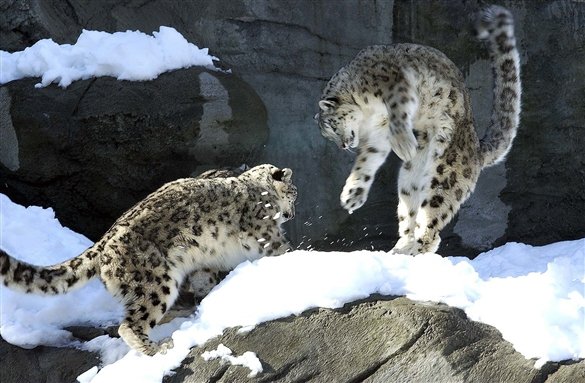 One of the oldest zoos in the U.S., it exhibits over 100 species of rare animals in natural settings.
---
40

South Carolina

Myrtle Beach
Myrtle Beach attracts nearly 14 million visitors to its sunny beaches and warm, subtropical climate. Full of entertainment options, it has amusement parks, gold courses, restaurants, shopping, a water park, and an aquarium.
---
41

South Dakota

Badlands National Park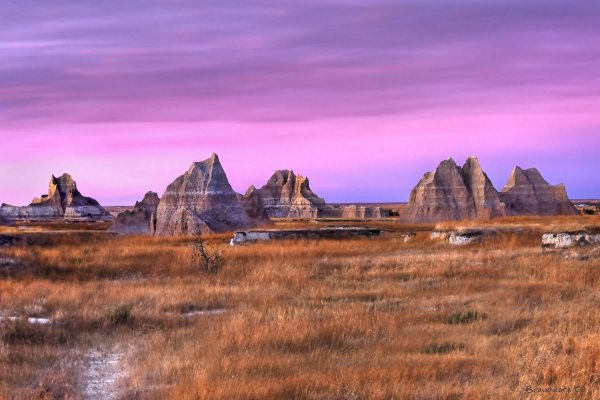 The rugged natural beauty of the eroding buttes and pinnacles are breathtaking. Hiking trails take you through unmatched landscapes, and if you stay the night in one of 2 campgrounds, you'll enjoy world class stargazing.
---
42

Tennessee

Dollywood
Owned by country music legend Dolly Parton, this amusement part features thrill rides and a full size steam train. It also displays and sells traditional crafts and music of Tennessee.
---
43

Texas

Circuit of the Americas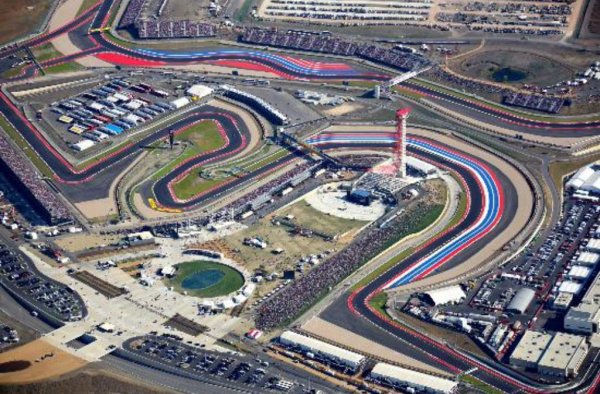 This motor racing facility hosts both the Formula One and the Motorcycle Grand Prix. It also has a large amphitheater, and attracts over 21 million visitors per year to its attractions.
---
44

Utah

Temple Square
Nearly 5 million people per year visit Temple Square, its centerpiece being the Salt Lake Temple of the Church of Jesus Christ of Latter Day Saints. The temple itself is not publically accessible, but other buildings on the grounds can be visited.
---
45

Vermont

Magic Mountain
This popular ski resort has slopes of all levels of skiers, plus an inner tube run so you can have fun even if you don't ski. Plan ahead and spend the night at one of several nearby ski lodges.
---
46

Virginia

Virginia Beach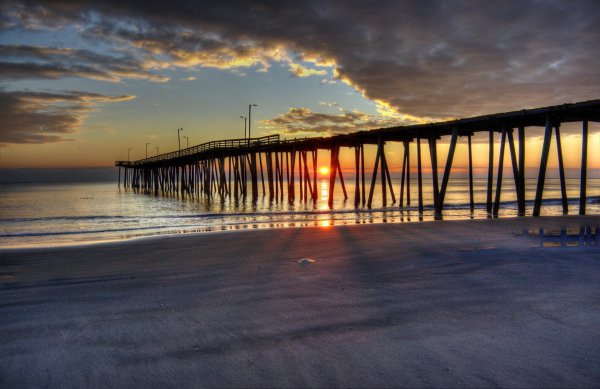 This resort city holds the record for having the longest pleasure beach in the world at 35 miles. Along with hotels, restaurants and fun events, Cape Henry, on the northern side of the beach, is the site of the first landing of English colonists.
---
47

Washington

Space Needle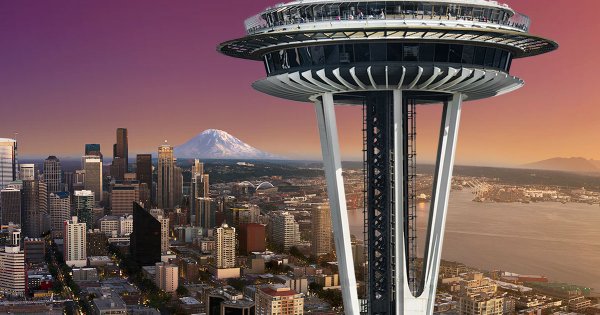 This Seattle icon was installed for the 1962 World's Fair and now attracts more than a million visitors a year. From the 520' 360° observation deck, you can see the Seattle skyline and much of the surrounding area.
---
48

West Virginia

Greenbrier River Trail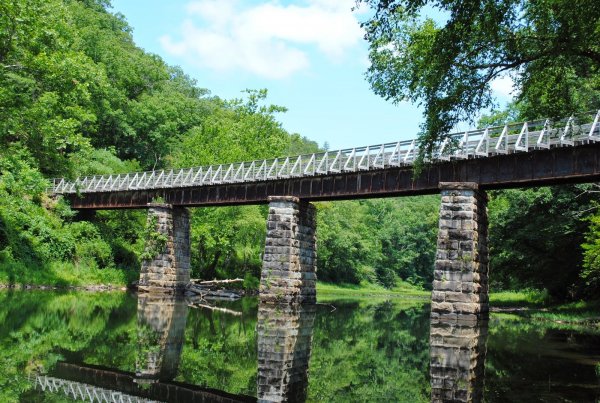 Situated on an old railroad bed, the scenic 77 mile stretch passes through a number of small towns and is popular for hiking, horseback riding and bicycling. It's even wheelchair accessible.
---
49

Wisconsin

Rock Island State Park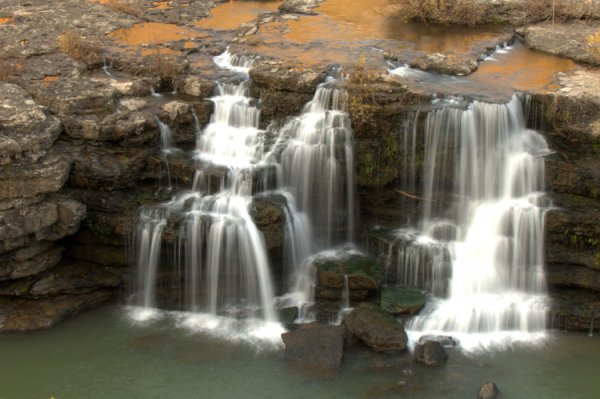 Only accessible via passenger ferry or private boat, and no wheeled vehicles are allowed. Attractions include the scenery, as well as Viking boathouse and the Pottawatomie Lighthouse, Wisconsin's oldest lighthouse.
---
50

Wyoming

Yellowstone National Park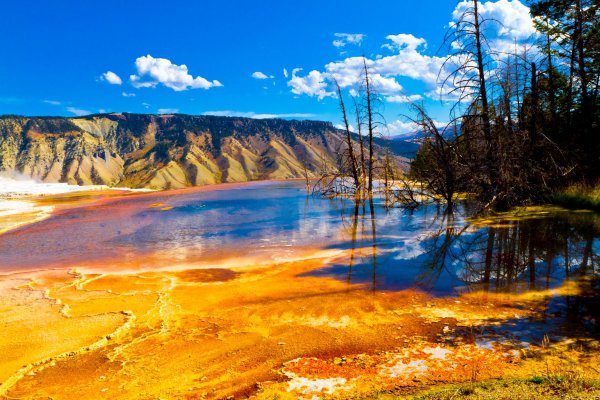 The first national park in the world, Yellowstone is best known for its geothermal displays, the most popular being the Old Faithful Geyser, which "faithfully" erupts every 30-120 minutes.
And as a bonus pick
---
51

Washington, D.C

The White House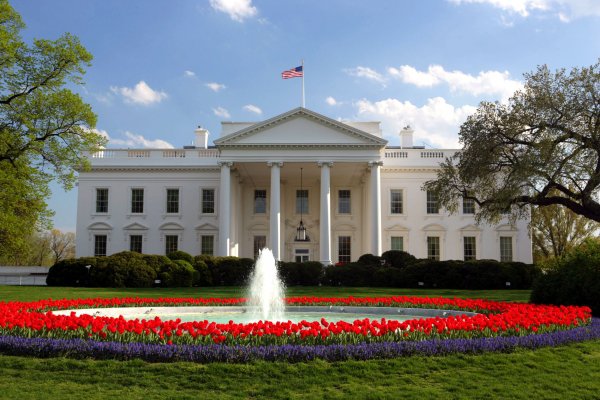 The White House is the official residence and workplace of the U.S. president, and has huge historical significance in U.S. history. It is open to the public and tours are offered almost daily.
I was surprised by the number of sports venues and zoos. Were you? What's your favorite place in your state?
More
---
Comments
Popular
Recent