After my vacation to Florida during this summer, I have made a list of the top places to visit in the Sunshine State. Whether you are looking for some fun in the sun, some fabulous shopping, or just some sightseeing, you will be completely covered. The United States is filled with towns and cities that go by the name of Florida, but nothing compares to the actual Sunshine State. In its history, the state of Florida has inspired as much madness as it has fantasies of a magical kingdom and everything in between. Florida is the place to go to with the many places to visit in the Sunshine State, such as the many beaches to relax on, to shop until you drop, to visit Mickey Mouse, to explore the Everglades, have fun with the nightlife, and experience the kayaks and gators!
---
1

Aventura Mall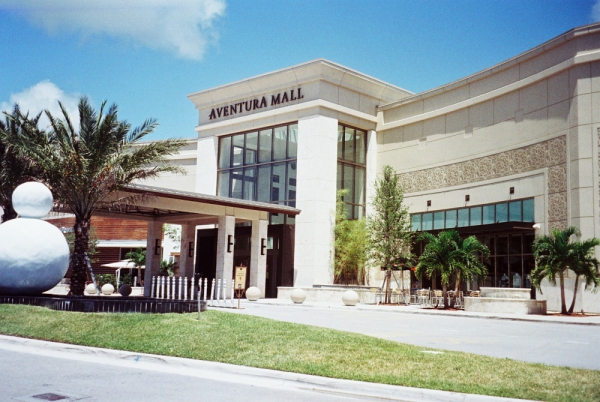 With all different offered events, a huge variety of shops, and gourmet restaurants, Aventura Mall is definitely one of the many places to visit in the Sunshine State. The 3-floor mall is a higher-end shopping mall in Aventura, Florida, which is a suburb just north of Miami. It is the third largest shopping center in the United States. The Aventura Mall is filled with stores ranging from Wet Seal to Bloomingdale's and from Nordstrom to Louis Vuitton. Although the mall offers a food court, restaurants such as Sushi Siam, Cheesecake Factory, The Grill on the Ally, and Bella Luna can be found around the mall. If you are looking for some good shopping, some window-shopping, delicious food, or just a nice stroll, the Aventura Mall is a prime spot to visit!
---
2

Disney World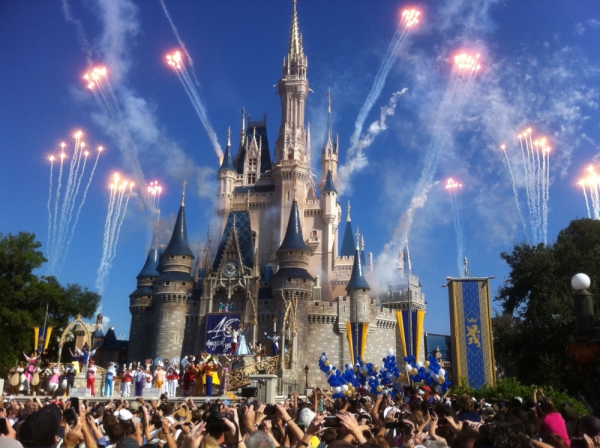 Walt Disney World, where the magic happens. Since Walt Disney World is gigantic, it is just so difficult to narrow down which of the four main theme parks and two water park to make time for when visiting the Sunshine State. If you have enough time, I suggest trying to stop at every park, and if you're looking for something fun to do in the evening, Downtown Disney is a blast. The four main parks include Magic Kingdom, Epcot, Disney's Animal Kingdom, and Disney's Hollywood Studios, formerly MGM Studios. Each and every park is designed specifically and has its own special features: Magic Kingdom with Cinderella's castle; MGM Studios with its many shows; Epcot with the exploration of all different countries; and Animal Kingdom with its variety of animals and excursions. If Disney is your main attraction for your Florida trip, lucky you, Walt Disney World has many luxurious hotels located on its property.
---
3

Bal Harbour Shops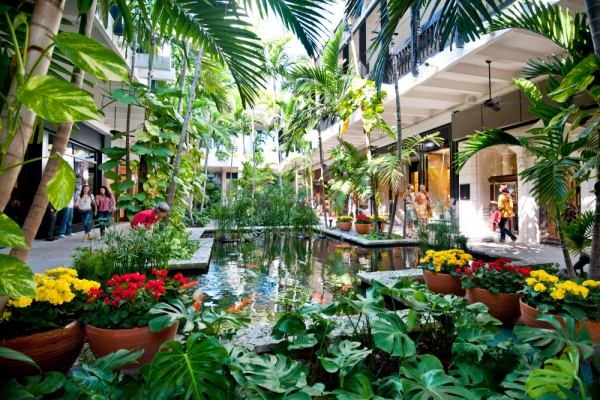 Bal Harbour Shops is an upscale, open-air shopping mall located in Bal Harbour. Bal Harbour is a wealthy suburb of Miami Beach and is known internationally for its luxury retail. The Shops are so exclusive that there is actually a waiting list at the shopping center which has operated at 100% occupancy for several decades. The mall is filled with shops and brands such as Dolce & Gabbana, Chanel, Prada, Saks, and Tory Burch. After a full day of shopping, an appetite might've been built up. Well you are in luck. Not only is the shopping amazing, so is the food. If you're in the mood for the freshest Italian food, Carpaccio is the way to go; if you're craving sushi and Asian cuisine, Makoto is the perfect choice; and if you're wish is to have a French dish, La Goulue will be able to fulfill that wish. Between all of the beautiful shops and the flavorful dining, Bal Harbour Shops will add so much to your trip.
---
4

South Beach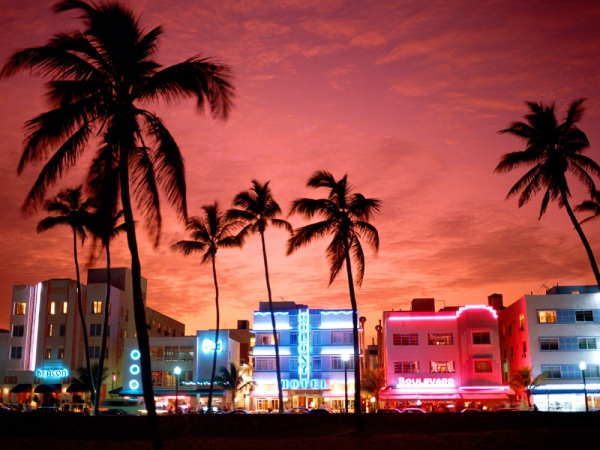 South Beach has a reputation for having a sociable, fun-loving scene. This goes along with the young and old visitors. Everyone is just trying to have fun, which is what makes it not only a fun-loving scene, but also a fun-loving atmosphere. From laid-back lounges to risqué nightclubs, South Beach is known to have a hot nightlife. Many of the clubs do operate until dawn. South Beach is not only known for its nightlife, but it is also known to be the home to many enriching cultural offerings. Some of these offerings include the Miami City Ballet, the New World Symphony, and the Miami Beach Botanical Garden.
---
5

Everglades National Park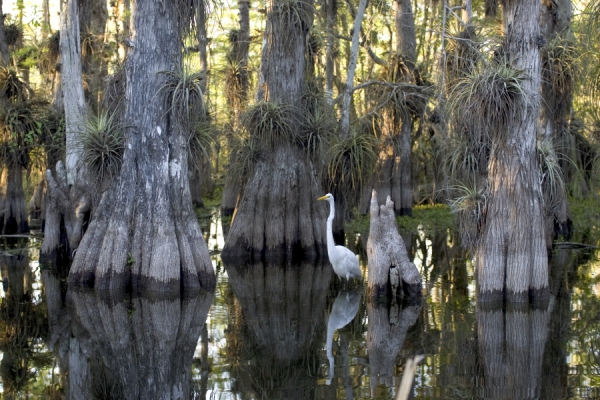 Go grab a canoe, bike, kayak, or just walk around the park! While studying the scenery, get to understand the ecosystem that has endured forever in the Everglades. If you stand still long enough, you may be able to spot an alligator's back surfacing above the black water. Not only will you be able to spot an alligator at Everglades National Park, there are crocodiles, falcons, turtles, and even panthers. You'll be able to take in the big sky and the long silence. The park is an adventure traveler's dream. The 35,000-acre national park is a refuge to endangered species, including the bald eagles, Kemp's ridley sea turtles, and the West Indian manatee.
---
6

Universal Studios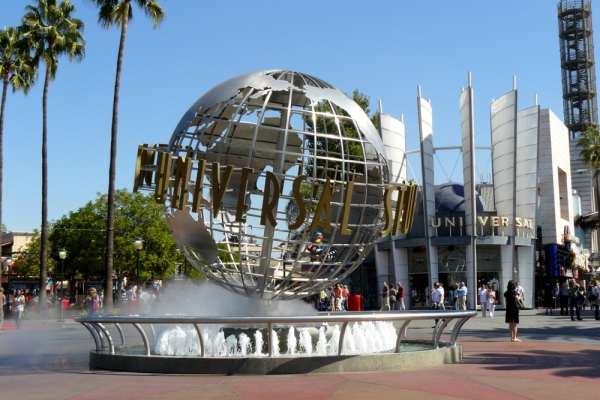 Universal Studios Resort, all in all, is the door that opens to the sets of the some of the best movies ever. You get to become the star on rides like Revenge of the Mummy, the Simpsons Ride, Men in Black, and so many others. If you're traveling with old or young, Universal is able to cater to all ages. While on vacation make sure to party at a rock 'n roll cocktail party at the Hard Rock Hotel, ride on the thrilling Dueling Dragons, and make your way to Universal CityWalk. As well as the daily parades featuring your all time favorite characters, there are also awesome seasonal events. The times to catch the seasonal events are times such as Halloween and Christmas. Universal Studios Resort has so many extras to add a special dimension to your whole experience and vacation.
---
7

St. Augustine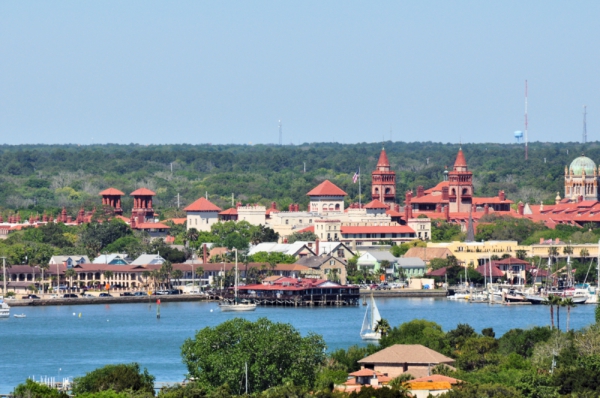 The beautiful cobbled roads, the charming cafes, and the city's rich history can make any individual want to visit Florida. To cap the day off after strolling the cobbled roads, lounging at the charming cafes, and visiting countless museums to learn about the history, dine at a gas lamp-lit restaurant. It all sounds just so perfect and slightly European. This is the real deal. St Augustine was found by the Spanish in 1565 and is the oldest continuously occupied European settlement in the United States. The area has been preserved for centuries and is awaiting your discovery!
If you're looking for a relaxing vacation or a fun-filled busy vacation, a Florida visit is the best choice. Between Universal Studios, the amazing, music-filled nightlife in South Beach, and the gorgeous sightseeing of the Everglades, Florida is the place to be. Florida enjoys 3,200 hours of sunshine a year, which is likely the reason why it is considered the Sunshine State. With all of that sunshine, it is close to impossible to not be happy, excited, and ready to explore when visiting. If you're thirsty, sip on some fresh orange juice, the official state beverage of Florida. With just so much to do and so much to tour, Florida state has so many great places to visit! What's your favorite spot in the Sunshine State?
More
Comments
Popular
Recent