There are many unique and unexpected places to visit in the United States. Whether your idea of paradise is a seaside Victorian inn or the best calzone your lips have ever met, this taste of some of the best places to visit in the United States should whet your appetite!
---
1

Galveston Island, Texas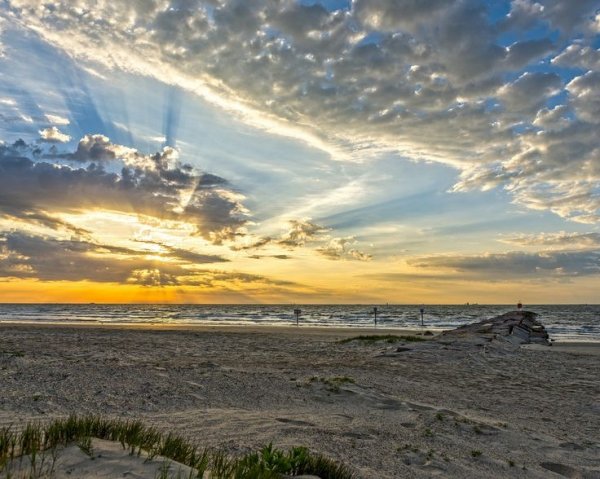 Imagine thirty miles of rolling white sand beaches on the Gulf of Mexico, more antique shoppes than you can shake a Gorham silver spoon at, and enough fresh seafood to satisfy the most discerning walrus, and you have imagined Galveston. If romance is the word du jour, then the sentence is, "Galveston is one of my favorite places to visit in the United States!" Galveston's sense of history is only matched by its uniqueness of spirit. Foodies will be especially happy with the eclectic restaurant scene and savvy chefs. Whether as a side trip from Houston, or a week's respite to recharge, you will feel a world away in this quaint corner of Nirvana.
---
2

Magazine Street, New Orleans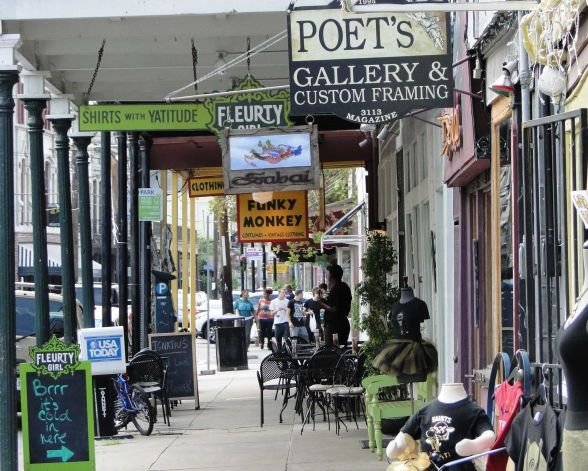 If you were a New Orleans groupie from pre-Katrina days, you won't be disappointed on your subsequent trips to The Big Easy. The essence of one of the most magical places in the country is alive and well, as the resilient residents remind you with every smile and beignet they offer. Starting in the French Quarter and continuing on for approximately six miles, Magazine Street allows you to sample so much of makes New Orleans like no place else. While some of the faces in the neighborhood have changed over the years, the same eclectic, enigmatic energy still exists. If you want a true taste of the historic flare of the city, talk with one of the many antique store proprietors in this area. If you want to taste the taste of the city, visit one of the new wine bars or restaurants which have flourished in the area. And if you want to know everything there is to know about NOLA, take a cab ride to get there. There are few more proud residents of a city than the ones in New Orleans who will, in detail, share every delicious ward of this incredible place with any visitor fortunate enough to experience it. Or, if you're on a budget the Jazzy Pass allows you to ride the Magazine Street bus all day long for less than the price of a muffaletta.
3

Pioneer Square, Seattle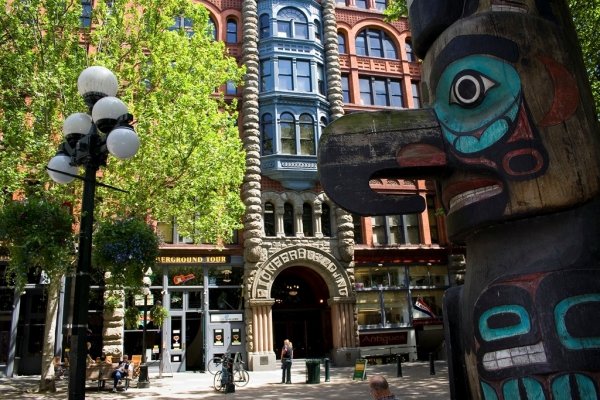 Pioneer Square is where all four corners of the Seattle cosmos intersect. From artisan glass blowers to street graffiti masters, from beer-and-shot wonder pubs to world-class sommeliers, and from indie grunge rockers to mature operatic masters, there truly is something for everyone in Pioneer Square. This is a hands-on piece of Seattle history, and it has the architecture and funky underground tours to prove it. Pioneer Square is the original downtown of the city, and even though the Great Fire of 1889 destroyed a vast amount of the buildings, many of the stone facades remain. Add to that the persistent, hypnotic essence of caffeinated Nirvana (so to speak) which exudes from every pore of the city, and you have an addiction waiting to happen here.
---
4

Little Italy, NYC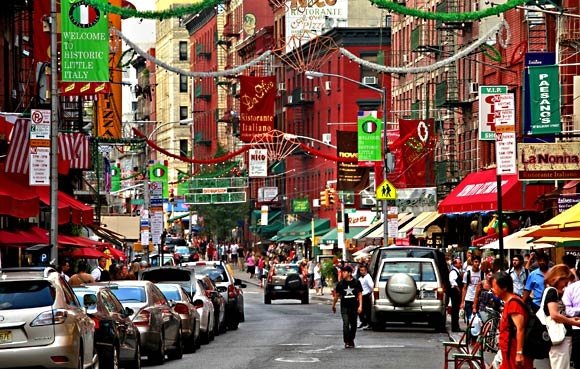 Yes, you know of Little Italy, as the name doesn't leave lot to the imagination. But do you KNOW Little Italy? There are few friendlier places in the city of friendly neighborhoods (oh, yes, I said it!) than Little Italy. Whether it's a weekend in September to take part in the annual San Gennaro Festival, or you just have a hankering for the best cannoli this side of Roma, you will find reason to visit Little Italy many more times down the road. Located in lower Manhattan, let your sniffer (or the subway) lead you to one of the gems of the city.
---
5

Fish Creek, WI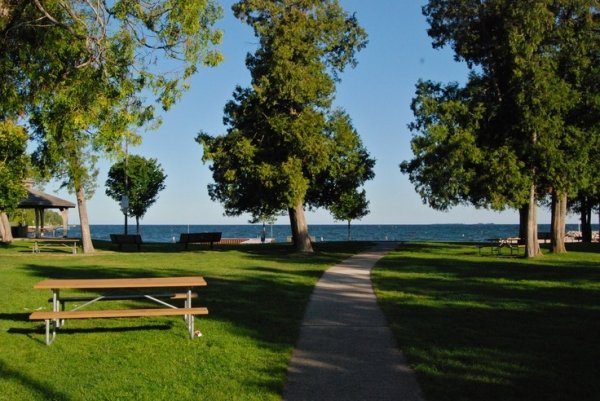 Located in the area considered the Martha's Vineyard of the Midwest, Fish Creek is part of the 'thumb' peninsula of the Wisconsin mitten (visualize….). An easy drive up Highways 43 and 54, Fish Creek is a getaway favorite from those in the Chicago area, and the adventurous among us from even farther away. Good Morning America named one of Fish Creek favorite restaurants Best Breakfast in the country, and the fish boils are a local legend. But it's not just about the food. Sunset Park is aptly named for a bring-your-camera evening; the local Peninsula Players put on plays that even a diehard culturist will appreciate; and Peninsula State Park will satisfy the nature lovers and lighthouse seekers alike.
---
6

Flagstaff, AZ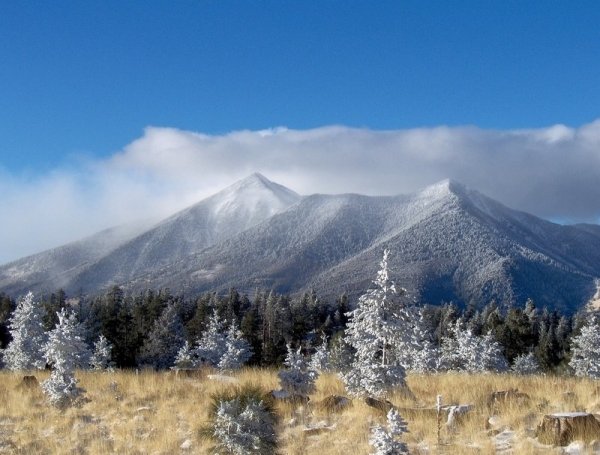 Where else is a state of cacti where can you find snow? Sitting pretty at the base of the San Francisco Peaks, the city is a habitat for stargazers and snow bunnies alike. The famous Lowell Observatory is nearby, taking advantage of one of the highest elevations in the USA. In the winter, local slopes are an attraction for those who prefer boards on their feet to shoes. For the sporty, there are few places better than Flagstaff. Year-round opportunities to commune with nature exist here, from mountain biking, hiking, skiing, and yes, even walking!
---
7

Minneapolis, MN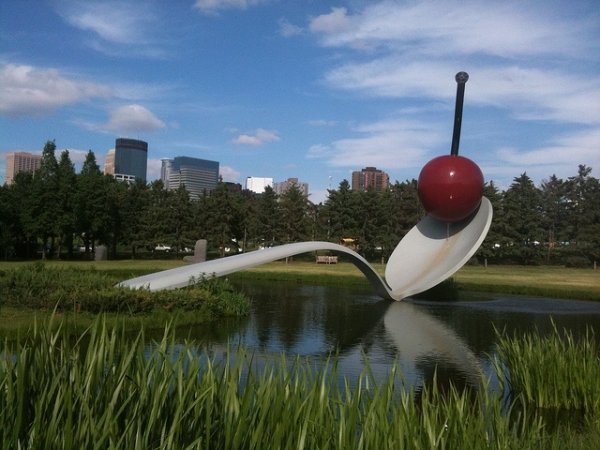 Known to many as The Mini-Apple, Minneapolis is not just about Prince and cold weather. Sure the local universities have tunnels connecting buildings because of the long, harsh, long, snowy, and long winter, but there is so much more to the city in the Land of 10,000 Lakes. While throughout history Minneapolis has been tagged for its generous local water supplies, visitors will be more impressed with its skyline, restaurants, art galleries, and theatre. If you are looking for a getaway, and are not sure if you want to do it in a New York minute, try a Minneapolis minute instead.
Inside every road atlas is an adventure waiting to be found. If you feel like life has become a bit too predictable for you, perhaps you need to throw caution to the wind, and let caution take the road map with it! What are some of your favorite places to visit in the United States? Have there been some unexpected joys you've found in seemingly ordinary places?
---
Popular
Related
Recent