If you're undecided where to go on vacation this year, there are plenty of US destinations that have your name on them. Whether you want sun, sea and sand, the bright lights of a thoroughly modern city or a quiet retreat in a mountain wilderness, you're spoilt for choice. Thank you to Lonely Planet for this great list of the best places to travel in the US in 2017.
---
1

Asheville, North Carolina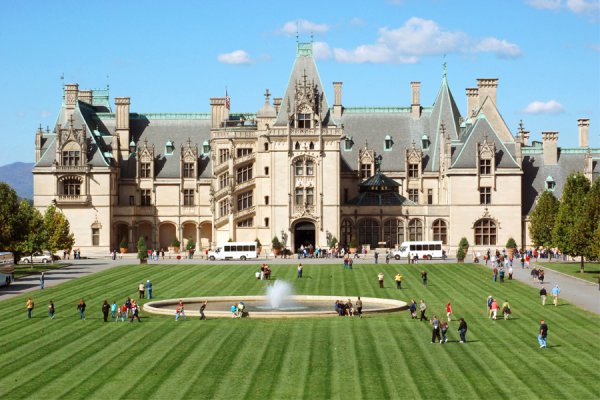 2017 sees one of the USA's most eclectic and innovative small cities step firmly into the national spotlight. Asheville welcomes everyone with open arms and has been quietly emerging as a haven for creative spirits for decades. More than 200 artists showcase their wares in the River Arts District and the astonishing number of craft beers and spirits produced locally pair nicely with the food served up by the city's numerous James Beard-nominated chefs. The French Broad River offers a respite from the modern world, whether you want to float, paddle, or kayak away from civilization and the verdant background for all of these delights, the Blue Ridge Mountains, are just waiting to be explored.
Where to stay:
If you're looking for the perfect base from which to explore the very best that Asheville has to offer, then there is no better place than the The Residences at Biltmore, all-suite aparthotels complete with an outdoor pool and hottub!
From $139 at booking.com
---
2

Western Washington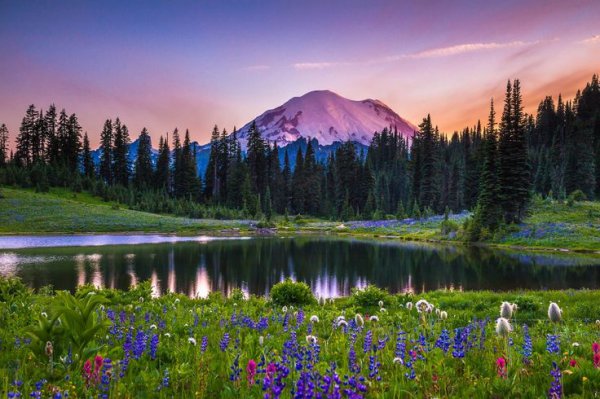 More than 25 years after the surreal TV drama Twin Peaks planted the iconic landscapes of Western Washington into popular consciousness, the series is making a comeback. The region's misty mountains and evergreen forests are set to welcome a new generation of pilgrims in 2017; David Lynch fans will be able to investigate filming locations in the small towns of Snoqualmie and North Bend, as well as use the area as a springboard for other Washingtonian beauty spots such as Mt Rainier National Park or the farm-to-table restaurants of the San Juan Islands. Meanwhile, new cultural trends are luring people to Seattle as it pushes the envelope with nascent pot shops, inventive micro-distilleries and a growing penchant for craft cider.
Where to stay:
Small towns like Snoqualmie don't usually boast that many great hotel options, but when your town is famous for being
the location of one of the most famous TV shows of all time, then you need to up your game with a Lodge and Spa like this!
From $194 at booking.com
---
3

Lincoln, Nebraska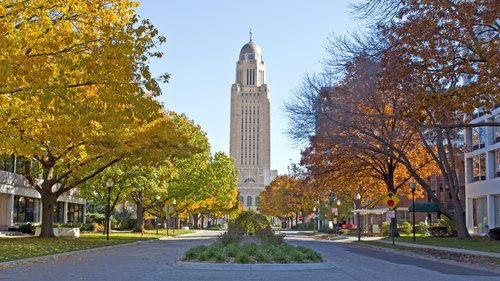 Lincoln pops up amid a sea of prairie grass and corn, offering a patch of unexpected polish. Take downtown's Haymarket District, where century-old brick warehouses hold modern art galleries (especially festive during First friday Artwalks), funky specialty shops (like Licorice International, the USA's biggest chewy candy retailer) and a whopping Saturday farmers' market. The University of Nebraska's 25,000 students lend a fresh vibe, cycling the city's 130 miles of trails and carousing in its live music clubs. Communities of Vietnamese, Sudanese and other ethnicities also add to the mix, thanks to Lincoln's long history of resettling refugees. The action ramps up in 2017 as Nebraska celebrates its 150th anniversary, and Lincoln, the state capital, hosts parades and parties to mark the occasion.
Where to stay:
The Lincoln Marriott Cornhusker Hotel will provide you with
exactly the kinds of comforts that you need on a vacation including an indoor heated pool and it's only 10 minutes walk away from the University.
From $98 at booking.com
---
4

California's Low Desert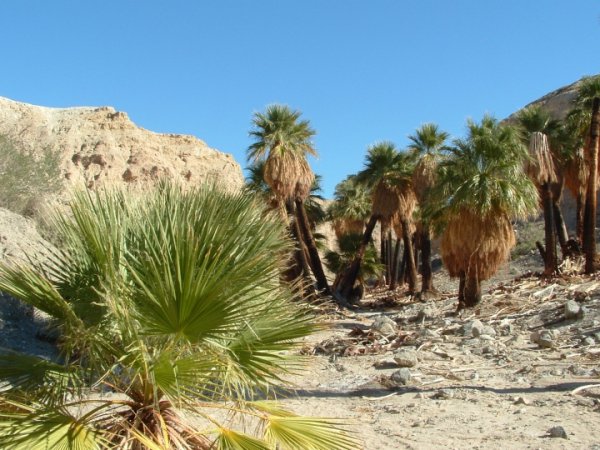 Deep in Southern California's desert, the Coachella Valley's always been hot, but nowadays there's heat – and cool – that hasn't been felt since it was the Rat Pack's playground. A mid-century modern vibe pervades Palm Springs, the valley's main town, in hip new (and newly hip) hotels, rakishly restored rental homes, twice-yearly Modernism Week festivals and vintage stores which help you – and your home – look the part at not-quite-bargain prices. Hikers and rock climbers can go wild atop the palm Springs aerial Tram or amid the lunar landscapes of nearby Joshua Tree National Park. Then there's the colorful Salvation Mountain an oddball, patchwork-painted hillside rising from the desert floor.
Where to stay:
When you are vacationing somewhere as scorching hot as
Palm Springs, you need your hotel to provide as many cooling down opportunities as possible, and the Caliente Tropics resort has a huge outdoor pool that will keep you feeling fresh.
From $80 at booking.com
---
5

Montana's Flathead Valley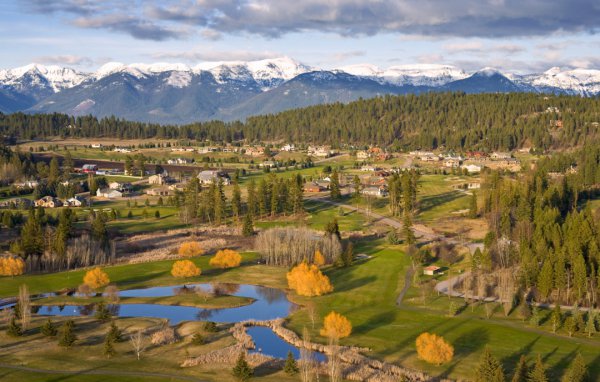 Big sky, big mountains, big bears. This vast tract of northwestern Montana, just west of the Continental Divide and majestic Glacier National Park, embodies 'the West' in all its glory. The scale is so big, let's provide a little perspective: even the little-known 'Bob' (Bob Marshall Wilderness area) is massive. In fact, 67,000 acres were added in 2015 making it one of the largest wilderness areas in the lower 48. The national park's glaciers are shrinking – some estimate they'll mostly disappear by 2020 – but hiking through meadows of wildflowers to aquamarine lakes, backdropped by glacial peaks, is backcountry paradise. Whatever the season, the town of Whitefish is a rustically cool base, equally welcoming to hikers, bikers (both the spandex and Harley Davidson variety) and après-skiers.
Where to stay:
Lodge living is the only way to go when visiting Flathead Valley, but that doesn't mean you have to rough it! The Coyote Bluff Estate gives you a traditional Montana flavor while offering great luxury at the same time.
From $169 at booking.com
---
6

Atlanta, Georgia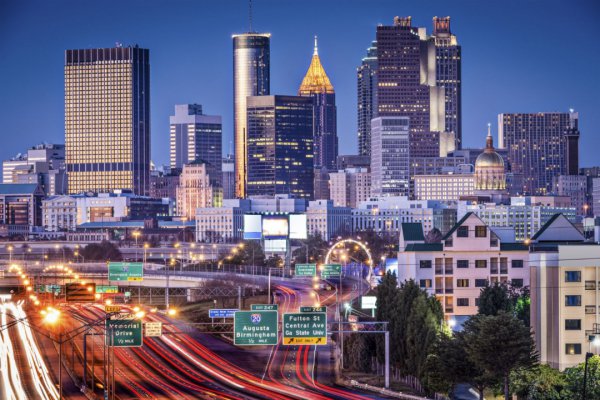 It should come as no surprise that Atlanta, home to the busiest airport in the world, is a city on the move. The opening of a state-of-the-art stadium in 2017 brings a Major League Soccer team to the already sports-mad capital; The Beltline, Atlanta's answer to NYC's High Line, adds a much-needed walkability factor to the traffic-snarled metropolis; and East Atlanta and surrounding neighborhoods are in the midst of a boom, ushering in cool brew pubs and innovative restaurants. From the epic Living Walls project to the whimsical Tiny Doors installations, the local art scene provides a world-class experience. Hit shows such as Atlanta and The Walking Dead are filmed here too, earning the city a new nickname: Hollywood of the South.
Where to stay:
Atlanta is such a vibrant city that you will hardly spend any time at your hotel, but something like the Hilton Atlanta is great because you know what you are getting and the location of the building is central to all of the best tourist attractions.
From $99 at booking.com
---
7

The Adirondacks, New York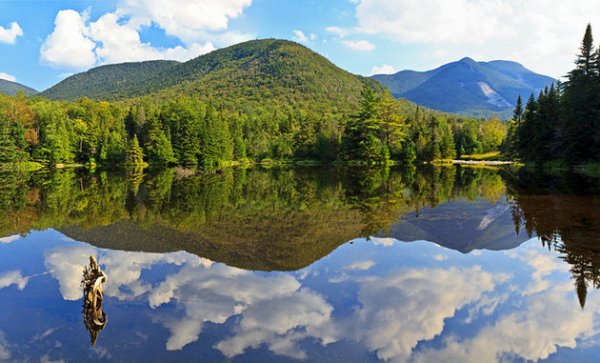 New York has its skyscrapers, sure. But it's upstate in the Adirondacks where the vistas are truly worth million-dollar listings, with 42 peaks over 4000ft, streams and lakes teeming with fish, and woods so deep and dark Sasquatch (aka 'Bigfoot') sightings aren't uncommon. Get an eagle's-eye view of the forest canopy in Tupper Lake with a walk along the Wild Center's new version of an arboreal High Line, or use pedal power to make your way between Saranac and Lake Clear by rail bike, on a recently converted stretch of train tracks. In the winter, cozy up to grand fireplaces in Gilded Age 'great camps' (imposing log cabins) or keep warm at the Winter Olympic facilities in Lake Placid.
Where to stay:
Located in Chestertown, the Fern Lodge is 11 miles from Adirondack and offers all of the activities that you would expect to find in upstate New York, from fishing and golfing to seasonal skiing. It's a little pricey but oh so worth it!
From $395 at booking.com
---
8

Texas Hill Country's Wine Region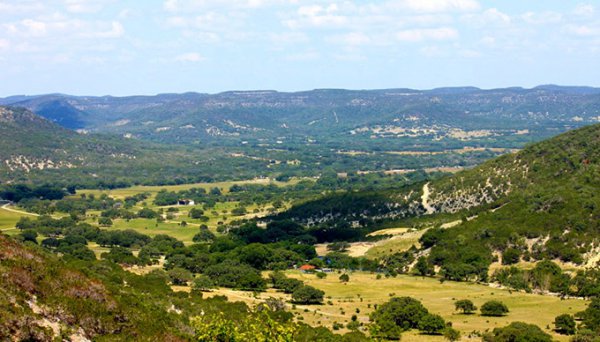 Texas may not be the first place you think of when it comes to wine, but the Lone Star State is doing its darnedest to create some of the best varietals in America outside of the west coast. Dozens of wineries sprinkle the aptly-named Hill Country, with Fredericksburg at the epicenter of the burgeoning scene. A ramble along the Wine Road 290 reveals a remarkable range of Malbecs, Cabernets and Tempranillos served up in state-of-the-art tasting rooms. Hill Country loves a hootenanny, and the year's biggest events combine great wine with rockabilly beats and a side of brisket (you're in Texas after all). It's worth planning a trip to Dripping Springs' Wine and Food Festival and the Kerrville Folk Festival.
Where to stay:
If you want something that screams character and is in keeping with the culture of the area, then the Carriage House in Fredericksburg is perfect. A historic bed and breakfast that was built in 1903, it provides a really authentic Texan vacation experience.
From $149 at booking.com
---
9

Denver, Colorado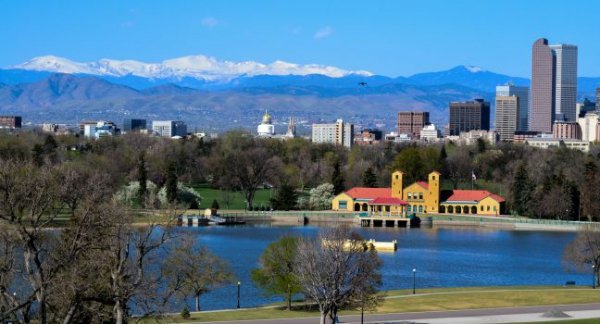 Home of the bearded and the buff, Denver's aspen-tinged allure has never been greater. The secret is out: ample sunshine, a brewery on every corner and an endless supply of adrenaline-firing fun are fuelling the Rocky Mountain rush. And those lofty alpine summits aren't the only highs in town – revamped Union Station is at the heart of new developments like the Ski Train, which in 2017 will whisk skiers direct from downtown to Winter Park's powdery bliss. Throw a vibrant economy into the mix, and you get artsy districts like RiNo (River North) and LoHi (Lower Highlands), where you can replenish your calories in slow-food market halls, bookended by gallery hopping and a night out with some rootsy, denim-clad rockers.
Where to stay:
Again, Denver is the kind of city that will have you outdoors and exploring for the majority of your visit, so it's always good to go for tried and tested accommodation like the rooms offered at the Hyatt Regency. You also get both city and Rocky Mountain views!
From $169 at booking.com
---
10

Florida's Emerald Coast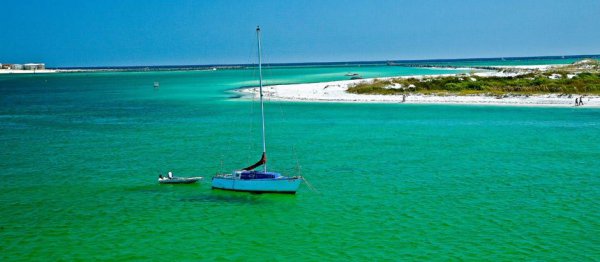 Formerly dubbed the 'Redneck Riviera', this 100-mile stretch of sugar-fine sand and beachfront towns on Florida's once-forgotten northern Gulf coast has gone fancy. Even celebs such as Sandra Bullock and Tony Romo frequent the shorelines now referred to as the Emerald Coast, and the rich and famous are hoping nobody else gets wind of their affordable but increasingly classy slice of oceanfront Old South. But in recent years investors have sniffed out the salty Shangri La and its delicious oysters; new condos and hotels, including the area's first five-star property, Henderson Beach Resort, are shooting up along the coast, and the town of Seaside – or 'Seahaven', as seen in The Truman Show – is an eco-friendly, 80-acre dream now studied in architecture schools.
Where to stay:
If you're visiting the Emerald Coast, you want to be as close to said coast as possible! The Wyndham Garden Fort Walton Beach Destin is a stone's throw away from the beach, and provides you will all of the classic vacation hotel necessities plus a hint of luxury.
From $152 at booking.com
More
---
Popular
Recent