Holiday lights are such an essential feature of Christmastime. It is always worth making the effort to go to a truly great display, not only because of the lights but also because, where significant effort is made to make a big show, there is plenty of other holiday themed entertainment. If you want to get into the holiday spirit with some terrific Christmas light displays, there's a fabulous place in your state that screams it.
---
1

Alabama – Bellingrath Gardens and Home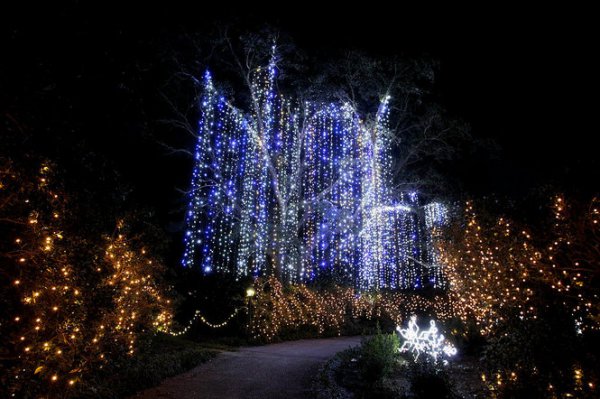 These lights have been the pride of Christmastime Alabama for 20 years, with more than 1000 set pieces that contain over 3 million lights in total! Spread across a 65-acre estate, it really is a winter wonderland!
---
2

Alaska – Santa Claus House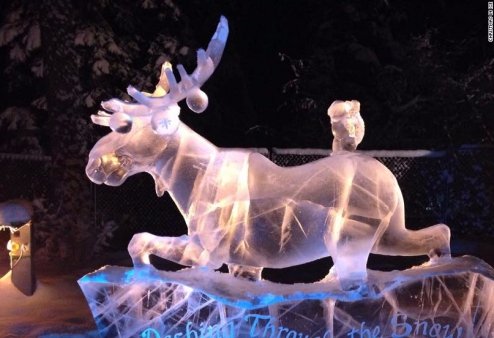 Well, what better lights can you find than at the main man's house! It's a place where it is Christmas every single day, but of course, everything feels that little bit more special in December!
3

Arizona – Tumbleweed Tree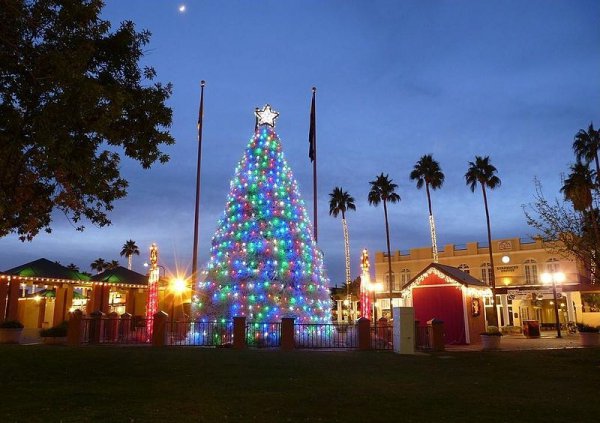 Arizona's iconic Tumbleweed Tree really has to be seen to be believed. A 50-year-old tradition that is still going strong today, a pile of 1000 tumbleweeds that is transformed in to a wonderfully unique illuminated Christmas tree!
---
4

Arkansas – State Capitol Building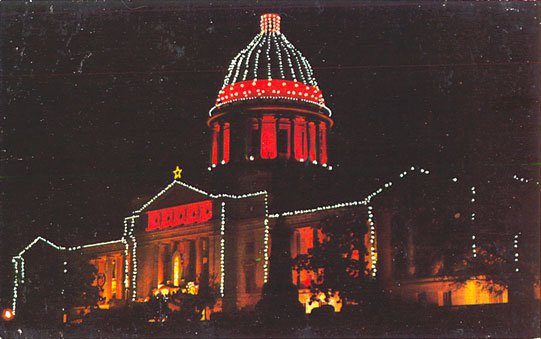 The brightest lights in Little Rock definitely belong to the breath-taking Arkansas State Capitol Building, decorated with too many wreaths, bulbs and ribbons to count! You can often find a choir singing outside to make it extra special.
---
5

California – Candy Cane Lane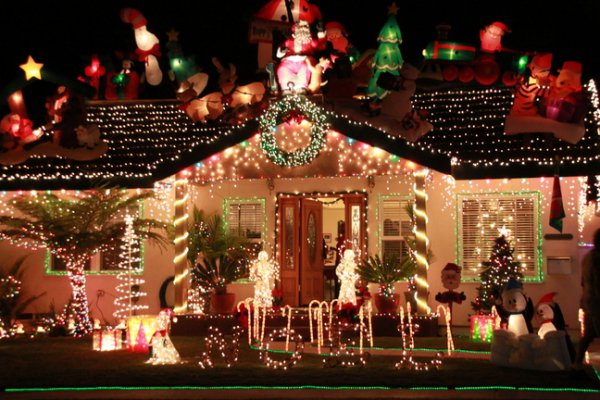 This is the unofficial name of an intersection of Lubao and Oxnard where the neighborhood annually takes it upon themselves to turn their roads in to an extravaganza of light and festive wonder.
---
6

Colorado – the Ski Tree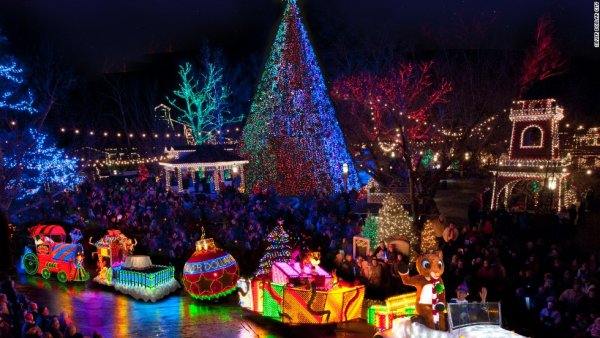 The lighting of the Ski Tree is a Colorado tradition: a wonderful tree shaped structure that is created from donated and recycled skis, covered in festive lights and bringing some alternative seasonal magic to the state.
---
7

Connecticut – Holiday Light Fantasia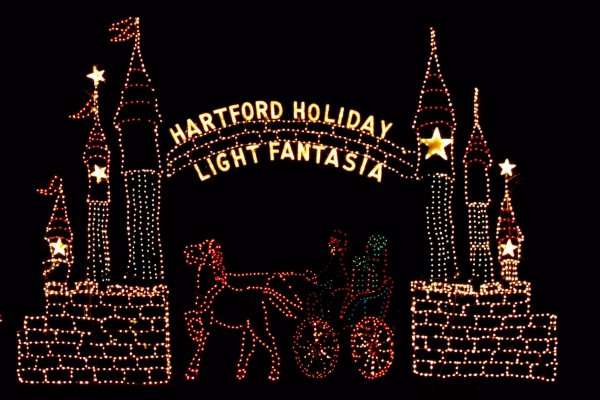 Located in Hartford, this amazing lights extravaganza is inclusive for all, as it features set pieces that cover an entire range of festive holidays, not just Christmas.
---
8

Delaware – Yuletide at Winterthur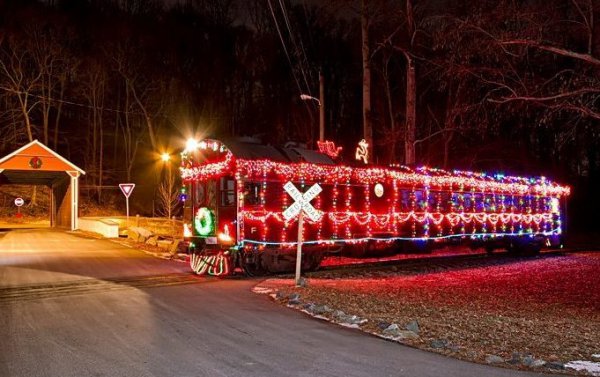 The DuPont name carries a lot of weight in Delaware, and amidst their mansions at Christmas you will find elegantly decorated trees along with over 60 varieties of amazing seasonal flowers. A real treat for the eyes and the nose!
---
9

Florida – Disney World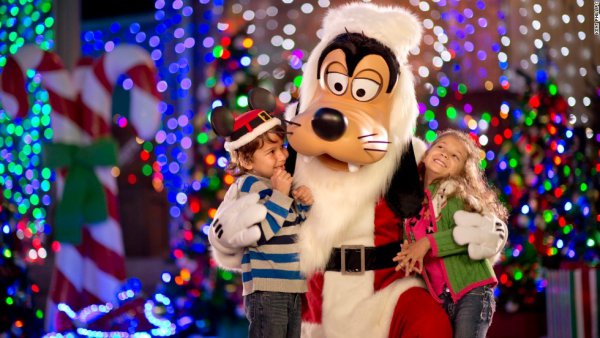 There's no doubt about it, the best and most memorable Christmas lights in the whole of Florida are those that are assembled at Disney World! Nothing quite beats the atmosphere of the park at Christmastime; definitely visit if you get the chance!
---
10

Georgia – Barnsley Gardens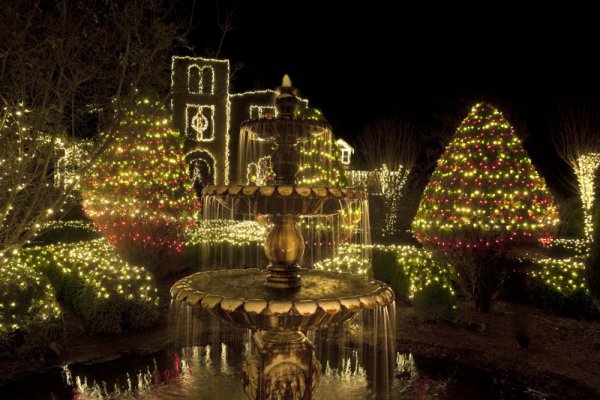 Every winter, Georgia's Barnsley Gardens take on a whole new look and become something out of a fairy tale, offering a self guided walking tour that takes visitors on an adventure through quaint cottages and stunning lights.
---
11

Hawaii – Waikele Neighborhood Lights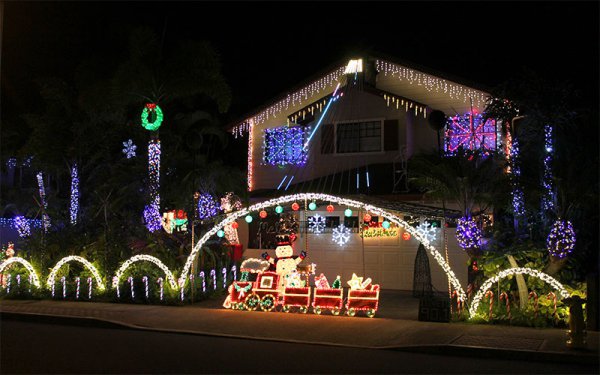 The residents of Waikele bring it every single year when they all team up to adorn their houses with more lights and decorations than you could ever imagine! The weather might not be Christmassy, but the aesthetic certainly is!
---
12

Idaho – Coeur D'Alene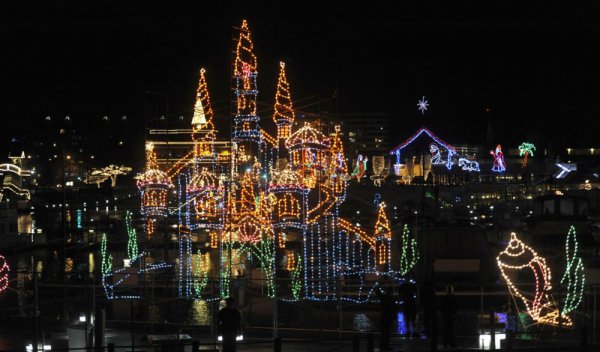 This is one of the few lake-based light extravaganzas that you can enjoy in the country, with a 'North Pole cruise' that will take you past a massive floating Christmas tree and approximately 1.5 million assorted bulbs!
---
13

Illinois – Lincoln Park Zoo Lights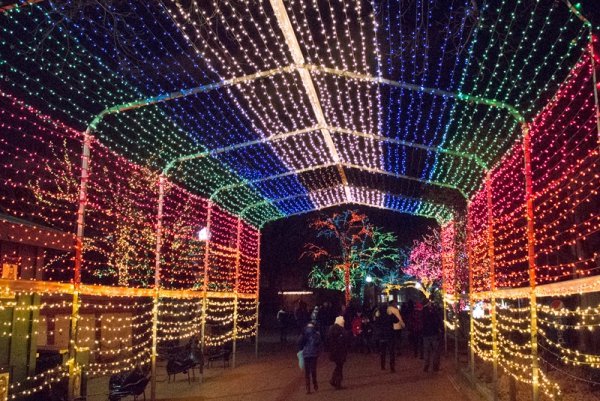 Chicago Zoo is a brilliant place to visit any time of the year, but it is even more special at Christmas when the park is covered from head to toe in festive lights, both Christmas and animal related!
---
14

Indiana – Land of Lights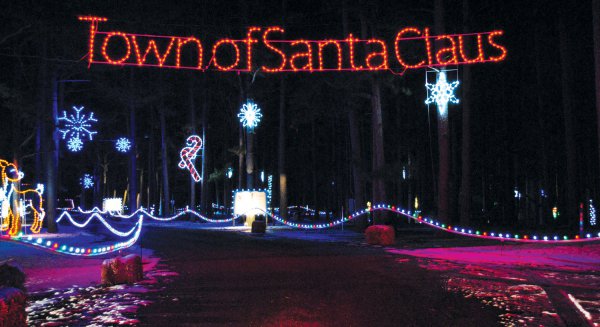 In Indiana, their motto is go big or go home, and they are proud the boast the country's largest campground holiday light show that features more than a mile of amazing light displays!
---
15

Iowa – City of Christmas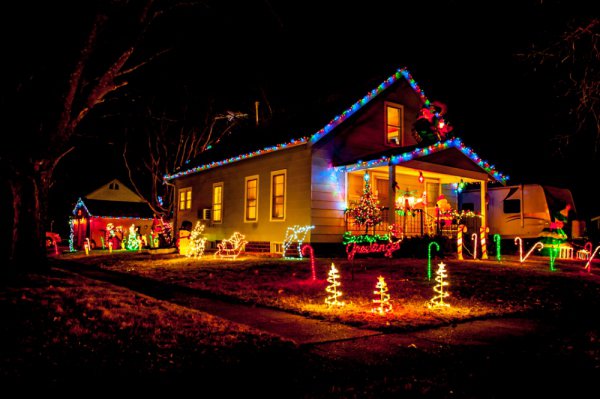 Though many in Iowa mourned when the old favorite Jolly Holiday Lights ceased operations in 2015, the new City Of Christmas display in Keokuk is more than a fitting replacement with over 100 displays totalling 1 million lights!
---
16

Kansas – Illuminations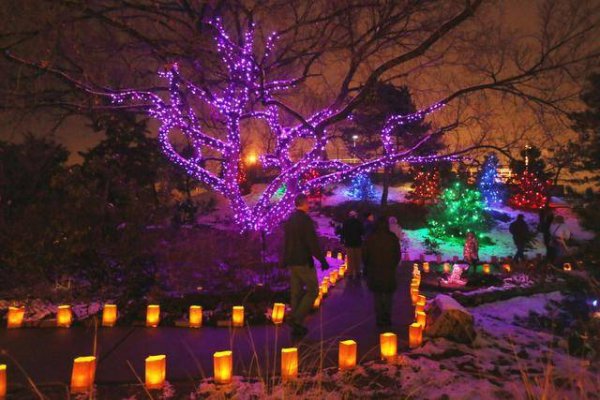 The name is simple, but the display at Botanica Wichita is an amazing lights show that is spread across the entirety of the establishment's gardens to create a special Christmas experience.
---
17

Kentucky – Lights under Louisville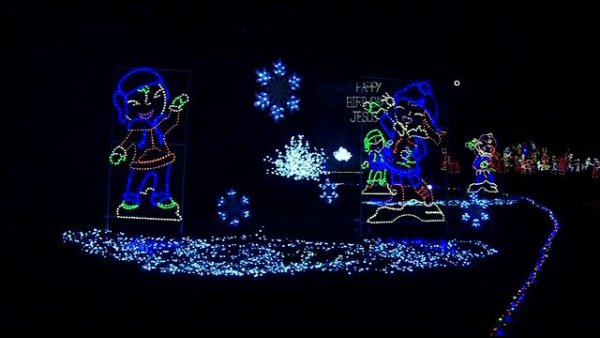 Take your celebrations underground in Louisville where a huge cavern has been repurposed and turned in to a magical grotto of Christmas lights and seasonal wonderment.
---
18

Louisiana – Celebration in the Oaks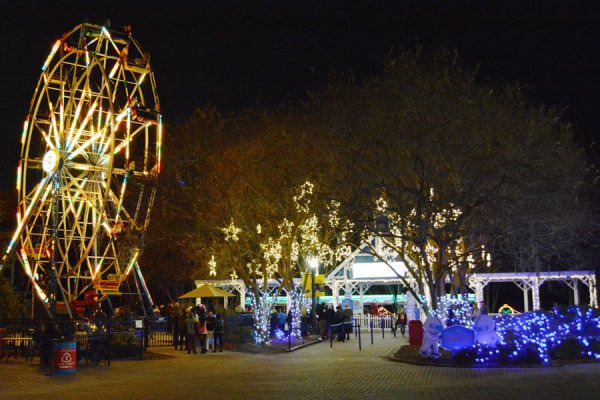 New Orleans sure does know how to host a good celebration, and their Christmas lights extravaganza - Celebration In The Oaks - is certainly no exception, attracting more than 160,000 visitors every single year.
---
19

Maine – the Wilton Lights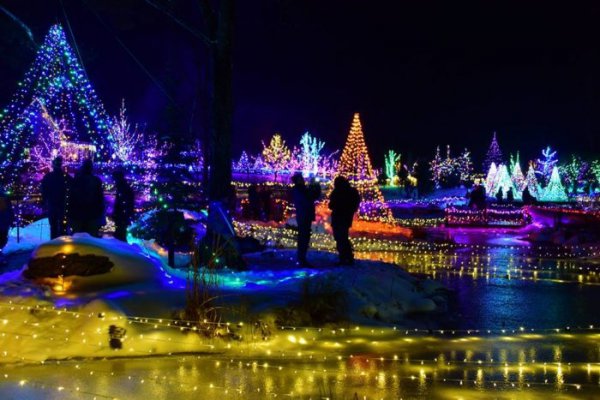 The Wilton Lights are a long-held tradition in Maine, filled with amazing displays and LED enhancements. There is even a rumor that there is a Star Wars themed exhibit this year!
---
20

Maryland – Baltimore's 34th Street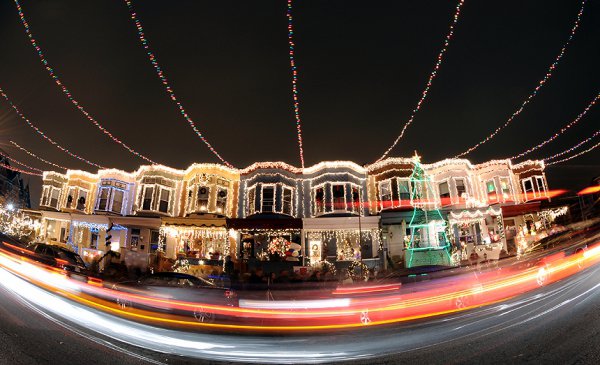 This particular street in Baltimore has been celebrating Christmas in lit up style for nearly 70 years, with each house pulling out all the stops to turn the block in to an absolute urban winter wonderland.
---
21

Massachusetts – Bright Nights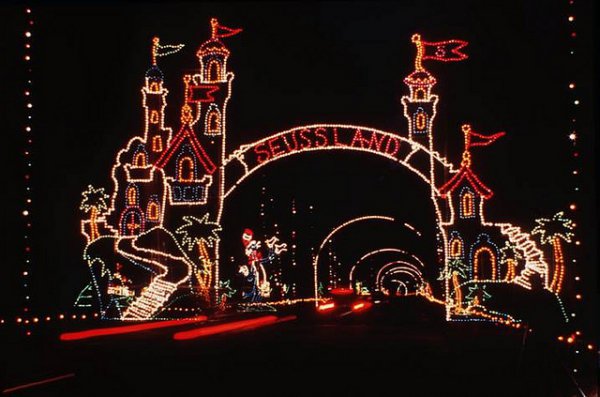 This is an annual event in the city of Springfield that takes visitors on a light filled tour of different set pieces from classic nativity scenes to more modern displays like Seuss land!
---
22

Michigan – Huckleberry Railroad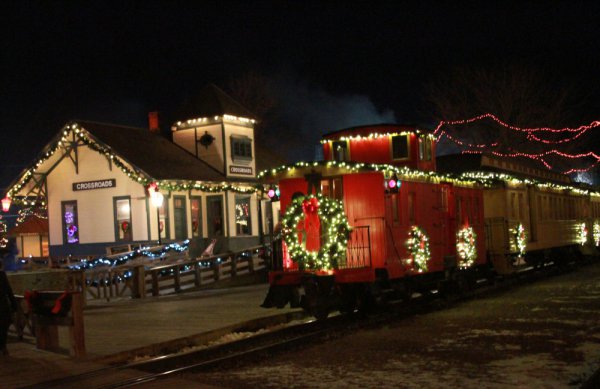 Jump aboard this real life Polar Express and get treated to an unforgettable journey through thousands of lights, culminating in the final stop at a picturesque Christmas village!
---
23

Minnesota – Bentleyville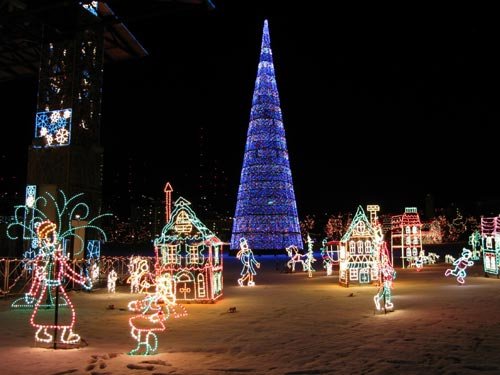 Minnesota is the home of America's largest free walk through Christmas lights display, with the 20-acre park being home to more than 4 million lights that will really get you in the festive spirit.
---
24

Mississippi – the Lights before Christmas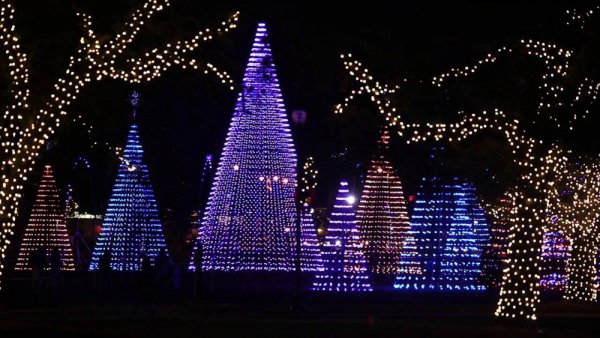 Though snow at Christmas is very rare in these parts, Mississippi's The Lights Before Christmas showcase will make up for it by plunging you in to a winter wonderland filled with stunning lights and animated displays.
---
25

Missouri – Silver Dollar City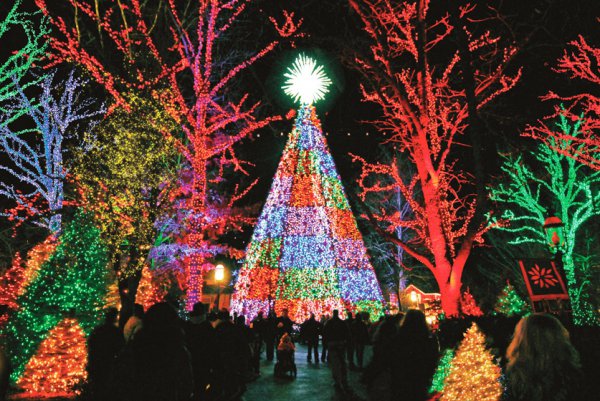 This quaint, picturesque little place provides the perfect location for a breath-taking Christmas extravaganza that features over 5 million lights and boasts Rudolph's Holly Jolly Christmas Parade!
---
26

Montana – Billings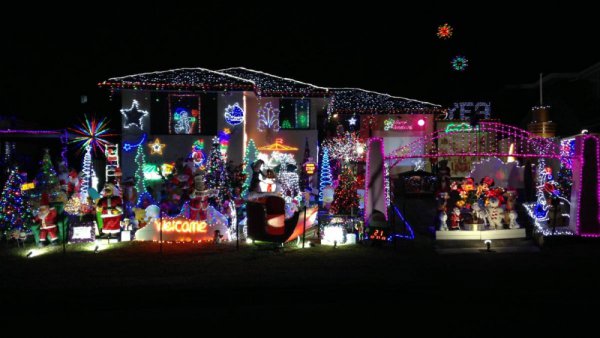 You may not have heard of Billings, Montana, but trust me, the place is a huge deal at Christmastime! Every year the community come together to decorate their houses with countless lights, making a walk or drive through a really magical experience
---
27

Nebraska – Omaha Holiday Lights Festival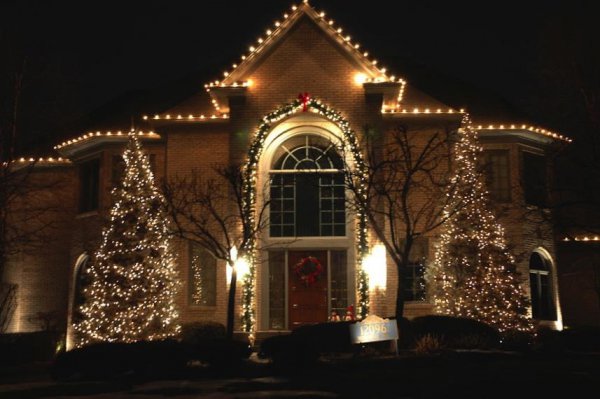 This festival's tagline is 'see Downtown dazzle', and wow, that sure is accurate! The festival takes up a staggering 40 blocks, covering a big portion of Omaha with the very best Christmas lights and decorations.
---
28

Nevada – Las Vegas Motor Speedway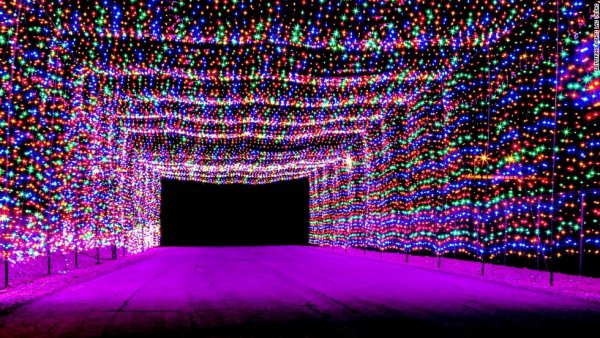 Sure, Las Vegas has amazing lights all year round, but at Christmas the Motor Speedway is the place to be with a 2.5-mile course that is packed full with over 400 animated displays and 3 million lights!
---
29

New Hampshire – Portsmouth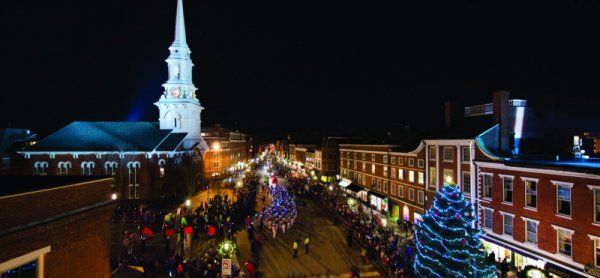 If you visit Portsmouth, New Hampshire over the festive period, you will be treated to a delightful, vintage inspired celebration complete with gingerbread style lights and traditionally costumed carolers!
---
30

New Jersey – Keith Shaw's Holiday Display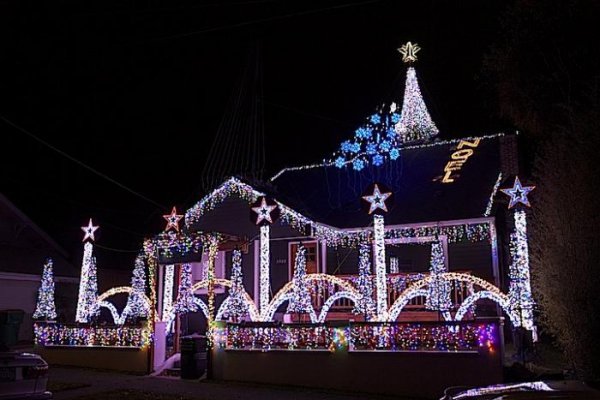 This one New Jersey resident takes home decoration to the next level, with a 36 foot tall tree and over 120,000 lights. He opens up his family home to visitors all in the name of charity!
---
31

New Mexico – River of Lights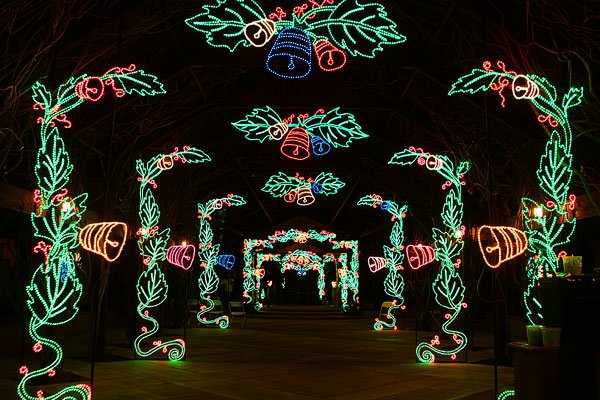 The annual River Of Lights event at ABQ BioPark features millions of lights that guide the way to things like local musicians playing and model trains in full delightful motion. A really fun evening can be spent!
---
32

New York – Dyker Heights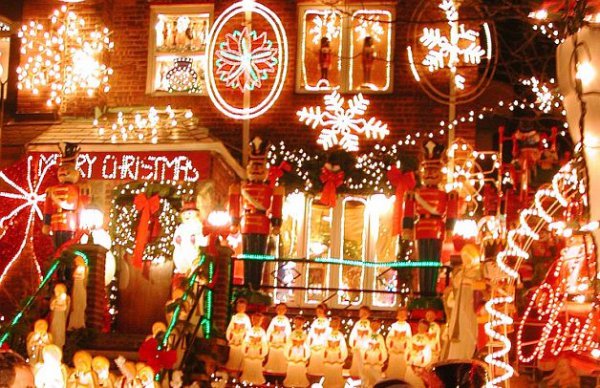 Forget the Rockefeller Center, Dyker Heights in Brooklyn is where the real Christmas magic is! Homeowners in the neighborhood band together to make their places look at festive as possible, with thousands of lights giving the blocks a magical feel.
---
33

North Carolina – Tanglewood's Festival of Light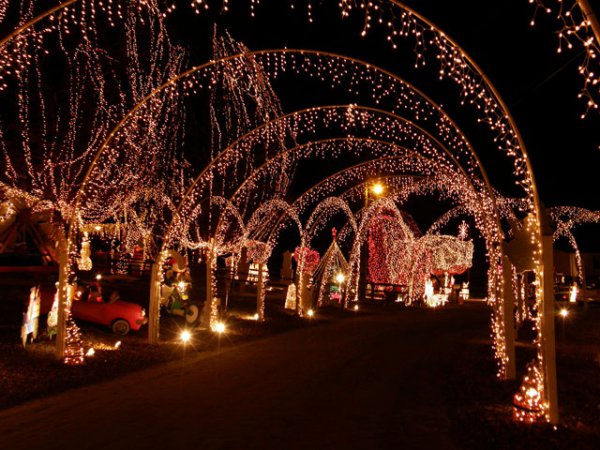 This is an extremely popular annual event that takes over some of North Carolina's beautiful countryside and turns it in to a Christmas wonderland filled with lights, horse drawn carriage rides and much more!
---
34

North Dakota – Holiday Lights Drive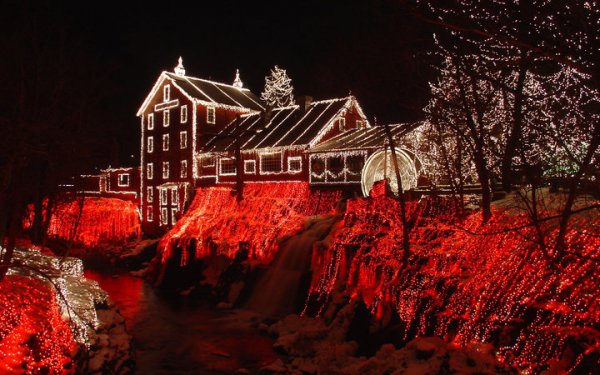 North Dakota's Spring Lake Park sparkles every single year, with each storefront pulling out all the stops to make the place look completely magical. You can count on something new and fresh every December, with more stores opening and getting involved!
---
35

Ohio – Clifton Mill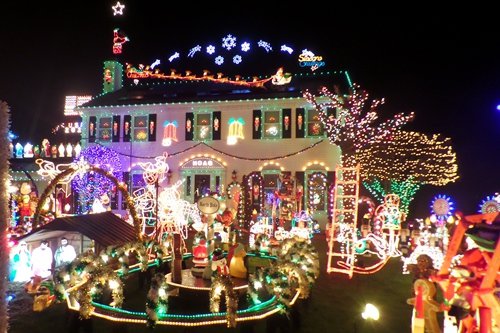 At Ohio's famous Clifton Mill, you can enjoy a marvelous spectacle that uses over 3.5 million lights to illuminate both the iconic building and the surrounding areas. The 100-foot 'waterfall of lights' is particularly breathtaking.
---
36

Oklahoma – Rhema Bible School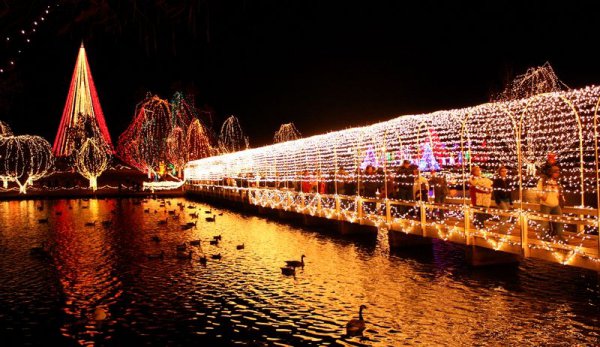 Every Christmas, the Rhema Bible School is turned in to an amazing grotto of Christmas light delights that attracts more than 200,000 visitors. Trust me, this one is a dream for your Instagram!
---
37

Oregon – Peacock Lane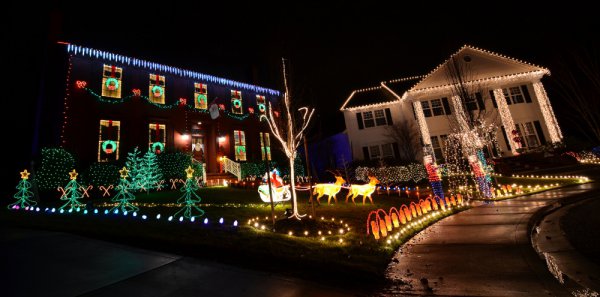 Portland just knows how to do things in a super cool way, and the residents of Peacock Lane take their decorating seriously! In typical hipster fashion, you can find lit displays of anything from traditional scenes to Star Wars!
---
38

Pennsylvania – South 13th Street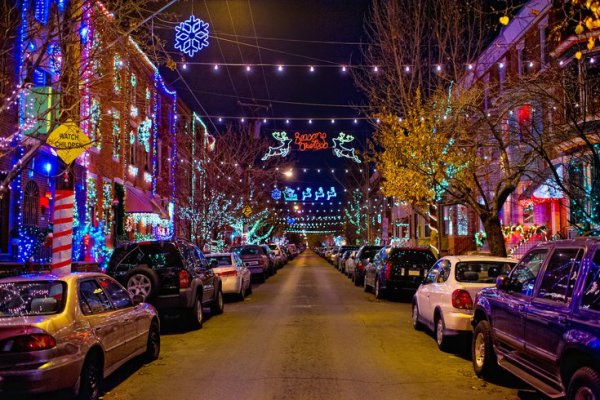 Every Christmas, the 1600 block of South 13th Street in Philadelphia turns in to something that could easily be from any picturesque holiday movie that has ever been made. Lights that stretch across the street from one house to another to join everybody in festive cheer!
---
39

Rhode Island – Christmas Lights Extravaganza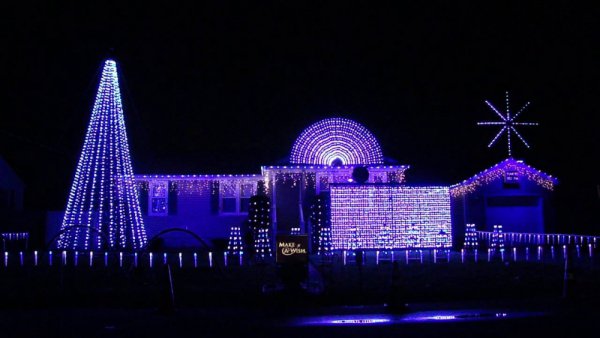 Every year, the Conway family of Rhode Island put on a Christmas lights spectacular all in the name of charity for the Coventry Food Bank, so not only can you fill your heart with Christmas joy, but you are also helping those in need at the same time.
---
40

South Carolina – Nights of a Thousand Candles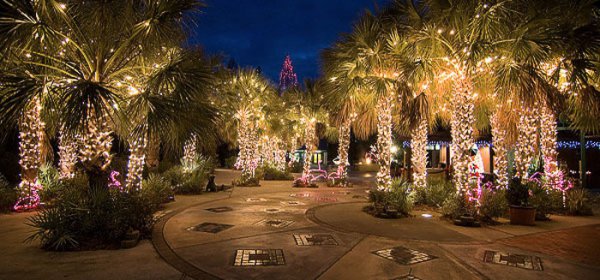 With over 5000 hand lit candles combined with 60,000 electric lights, this amazing event in South Caroline blends the traditional with the modern and makes for a magical walk through Brookgreen Gardens.
---
41

South Dakota – State Capitol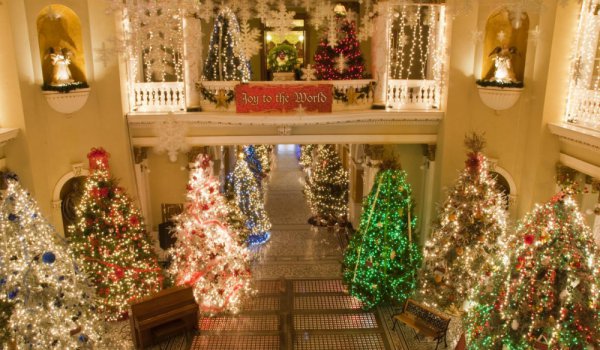 If you visit South Dakota's state capital in December, then you will be treated to the sight of over 100 fully lit and decorated trees, as well as a traditional nativity scene that is now over 125 years old.
---
42

Tennessee – the Opryland Hotel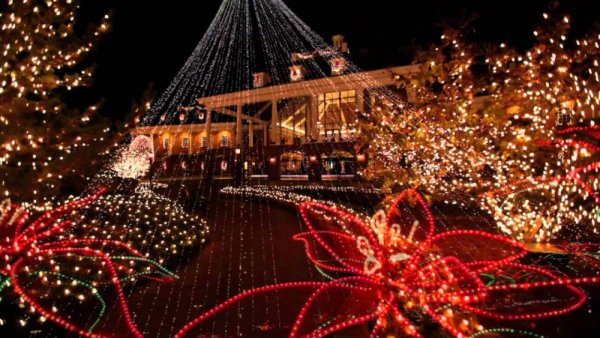 Get your dose of traditional country Christmas at the Opryland Hotel, where 2 million twinkling lights bring festive cheer in to every corner and the massive indoor garden is fully decked out for the holidays.
---
43

Texas – Trail of Lights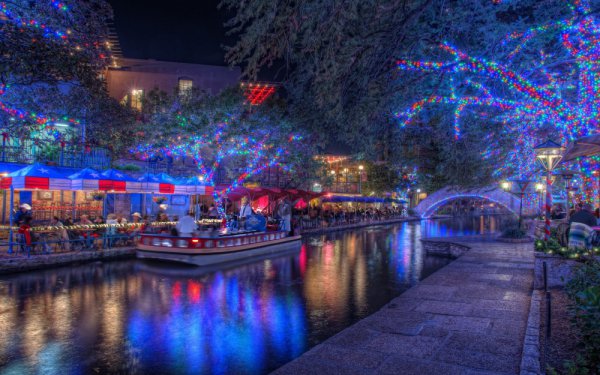 There are plenty of great Christmas events across Texas, but Austin's annual Trail Of Lights combines a carnival atmosphere with community decorations to produce something really special.
---
44

Utah – Christmas in Color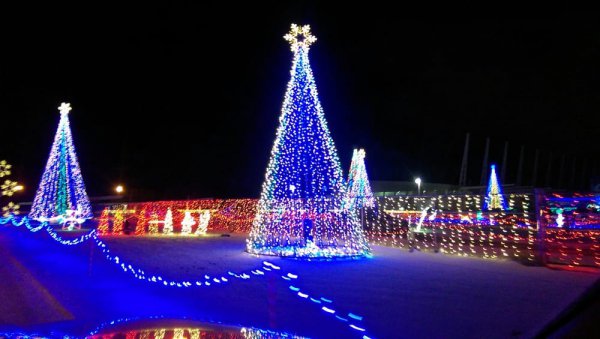 As the name suggests, Utah's Christmas In Color is a veritable feast of Christmas themes, a huge drive-through experience that boasts millions of bulbs along with cool tunnels and a synchronized lights and music show!
---
45

Vermont – Woodstock Wassail Weekend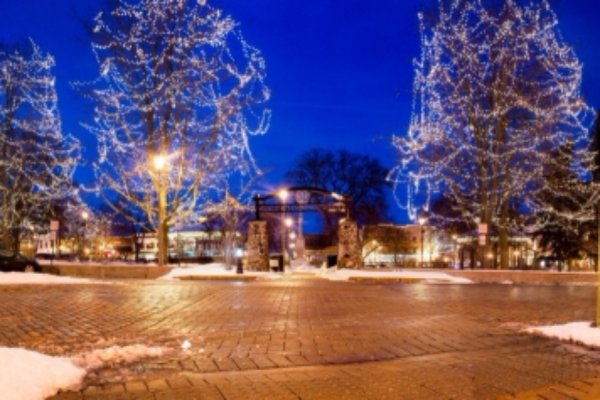 Vermont celebrates Christmas at a slower, more traditional pace than some states, and over Woodstock Wassail Weekend you can enjoy things like a capella caroling and over 400 exquisite luminaries.
---
46

Virginia – Tacky Lights Tour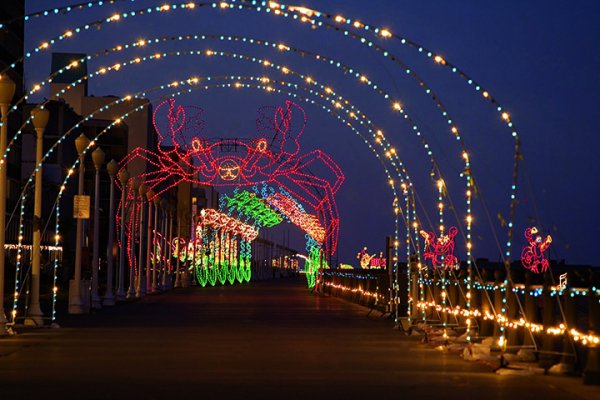 And in the exact opposite spirit of quaint Vermont, Virginia is all about showing off the biggest and boldest with its Tacky Lights Tour that directs you too all of the most garish and over the top decorations nearby!
---
47

Washington – the Lights of Christmas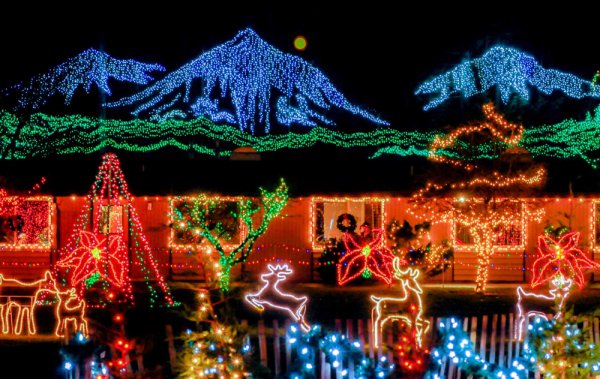 Washington's most prominent lights celebration is held in Stanwood across 15 picturesque acres; in fact, it's the largest Christmas lights display in the whole of the Pacific Northwest!
---
48

West Virginia – Winter Festival of Lights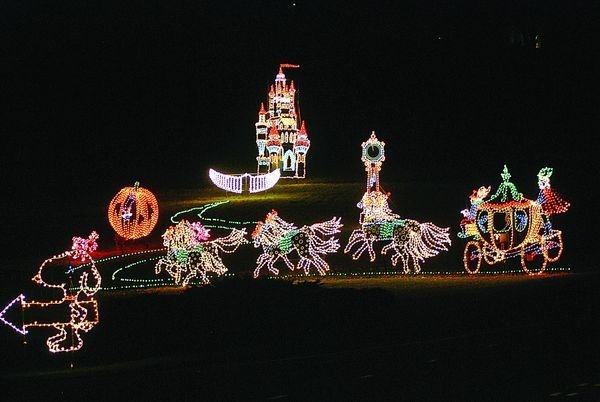 This takes place in Oglebay and is one of the largest displays in the whole country, stretching across a staggering 300 acres at the Wheeling resort! You can view from the comfort of your own car or take a fun trolley ride.
---
49

Wisconsin – Oshkosh Celebration of Lights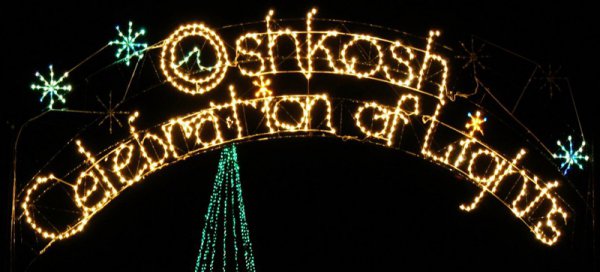 With half a million lights and a mighty 100-foot tall tree, this celebration of lights in Wisconsin is always one of the hottest tickets in town by the time Christmas comes around!
---
50

Wyoming – Trolley Ride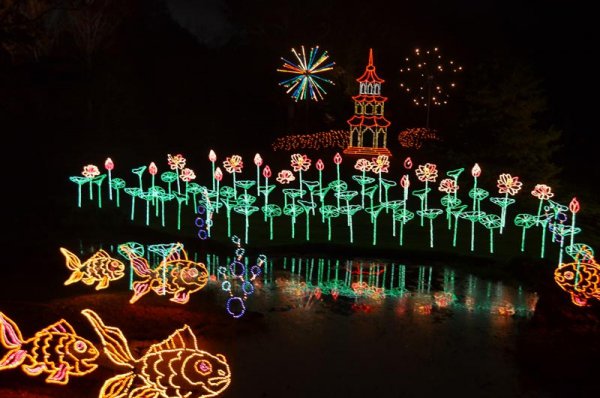 You can get the best of what Cheyenne has to offer by taking a $12 trolley ride that will drive you past all of the best decorated and most light filled spots across the city.
More
---
Comments
Popular
Recent