The beautiful off the beaten track destinations in France will provide you a fabulous vacation experience. When you think about vacationing in France, you probably picture places like Paris, Nice, Cannes, all of the iconic destinations that have played host to millions of tourists over the years. But what about trying out something a little different? France has so much more to offer than the Eifel Tower after all. Step outside of the norm and give yourself a different kind of French travel experience. Here are fourteen of the most beautiful off the beaten track destinations in France.
---
1

Chambery

This is a little chateau town location in between two Alpine valleys in the southeast of France, and although it is a regular race point for the Tour de France, Chambery is left relatively untouched by tourism all year round.
---
2

Montpellier

A place filled with stunning architecture from medieval to 18th century, and also the location of an annual wine tasting festival that should not be missed!
3

Cathars Castles

A selection of 13th century castles dotted over the western Languedoc countryside, all of which provide stunning views of the Pyrenees and Cevennes mountains.
---
4

Nimes

This place is often referred to as the French Rome and is home to one of the best preserved Roman Arenas in the world. Perfect for a family day out.
---
5

Sete

More like Venice than France, this small fishing town on the Mediterranean coast provides a different kind of French experience than the hustle and bustle of Paris.
---
6

Saint-Guilhem-le-Desert

This is a small, charming village in the south of France, right by the Herault river valley. It's a perfect place for hikers, history enthusiasts and artists looking for inspiration.
---
7

Nernier

This beautiful village located on the shore of Lake Geneva boasts cobbled streets, quaint ports and pebble beaches. It's almost like going back in time!
---
8

Chateau De Chambord

This is the largest and most recognisable chateau in the Loire Valley, maybe even the world! Despite that fact, it can still be visited in relative peace and quiet for most months of the year other than peak summer.
---
9

Alesia MuseoParc

This is an amazing historical site that is criminally under visited. They are rebuilt fortifications, and they feature actors dressed in full Roman garb that take you on a time travel adventure back to the glory days of the empire!
---
10

Arbois

Located in the more remote region of Jura in the east, this is a little town that has streets that are lined with ancient houses. You will also want to stop in at the Museum of Vine and Wine!
---
11

Abbaye De Valmagne

This is a 12th century abbey in the Languedoc that sums up two great French passions; architecture and wine! It escaped demolition during the French Revolution and was sold to a famous winemaker instead.
---
12

Palais Ideal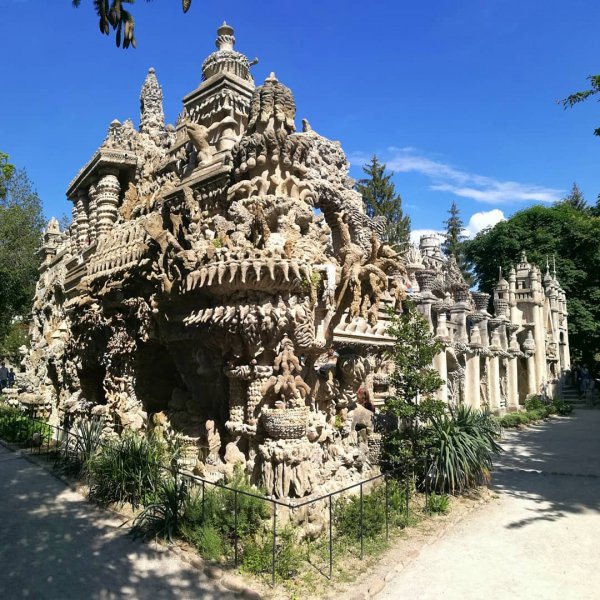 This amazing building was built almost by hand by a postman called Ferdinand Cheval. It only took him 33 years!
---
13

Normandy

Known in our history books as the site of the D-Day landings in WWII, Normandy has so much to offer from history to stunning coastline to awe inspiring natural scenery.
---
14

Neuf-Brisach

This is a fortified town in the region of Alsace on the French-German border, and arguably the country's least known UNESCO World Heritage Site. The town was commissioned by Louis XIV in 1697, and amazingly its red sandstone walls come together to make the shape of big eight pointed star.
---
Comments
Popular
Related
Recent